411 Games Fact or Fiction 02.21.13: New Vegas Sequel, Starcraft 2, PS4 controller, and More
February 21, 2013 | Posted by
Hello everyone and welcome to this week's edition of Fact or Fiction. As always, I am Daniel Anderson, and I hope everyone has had a good week. I realized something as I was preparing this week's edition. I have been writing Fact or Fiction for over a year now. It doesn't seem like it has been that long. I just wanted to thank everyone that has read this column over this past year, and I hope that you continue to read each week. Anyway, this week we have 411's Gavin Napier going up against Adam Larck. Let's see what they have to say, shall we?
1.) You like what you have seen with the PS4 prototype controller.
Gavin Napier – Fact: From what I've seen, it looks like the controller has combined the best of the Playstation controllers with the best parts of the X Box and Wii controllers. It just looks…comfortable. Beyond that, they seem to have figured out a way to cram even more functionality into a relatively small piece of plastic. If everything that we've seen from the pictures works as it should, the PS4 controller should raise the bar for controller standards.
Adam Larck – Fact: I like that they're keeping the original PlayStation controller design with the new system. It's something people are familiar with and will be able to pick up and go. The touchscreen in the middle is an interesting feature, but seems too small to be able to do a lot with besides some info.
Score: 1 for 1 – I am disappointed with the new controller honestly. As I said in Four Player Co-op, I am disappointed in the leaked photos. It seems that Sony is afraid to take a risk, and instead just tried to rip off the Wii and Wii U controller's functions (motion sensor and touchscreen) while keeping the same basic PS2 design.
2.) You were surprised to see Gas Powered Games being bought out by wargaming.net.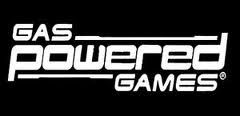 Gavin Napier – Fact: I say this as someone that knows little to nothing about the MMO genre. I don't play them, I don't understand the basis of most of them, and so I don't pay attention to news about publishers/developers within the genre that much. However, I am familiar with Dungeon Siege, and would think that Gas Powered Games would have been on steady footing. I don't know much about wargaming.net outside of what I've read before answering this question. Always a bit of a surprise to see a relative unknown (to me, anyway) purchase a known quantity.
Adam Larck – Fact: I didn't realize Wargaming was doing that well after World of Tanks. It puts them in a good spot to transition to consoles and gives them a few new IPs as well. I'll be interested to see what the next step for the company will be to utilize Gas Powered Games.
Score: 2 for 2 – I am not surprised that Gas Powered Games was bought, but I was surprised at who bought it. I do not think that anyone expected Wargaiming to pick it up.
3.) You were disappointed hearing that Yukes would still head up development of WWE games.
Gavin Napier – Fact: I was genuinely hoping that we'd see 2k Sports take the reins and reinvent the commentary, much as they have for the NBA 2k franchise. Beyond that, I trust the dev team at 2k Sports a lot more than I trust Yukes. Maybe I'm putting too much faith in 2k for what they've done with their basketball franchise, but it's been a long time since I've truly enjoyed one of the WWE games, opting to play Fire Pro instead for a few years now. Maybe it will be a joint effort, but I'm not going to hold my breath for anything except more of the same as long as Yukes is at the helm.
Adam Larck – Fact: A change would be nice at this point. After having Yukes keep the same style for WWE for years, a new developer would have been able to slap a fresh coat of paint on the series I thought. Maybe after another year or so they'll try a new developer, but who knows.
Score: 3 for 3 – Other than calling the game WWE 2K14, I do not see anything else changing now. Nothing against Yukes, but the WWE franchise, to many people, seems stale at this point. I would like to see a new game from the ground up (and on a side note, can we please have 8 people in a ring?) with a new developer. Not going to happen now though.
---
*~Twitter Break!~*
411Mania
411Games
411Wrestling
411Movies & TV
411Music
411MMA
---
4.) You were surprised to hear Valve was laying off employees.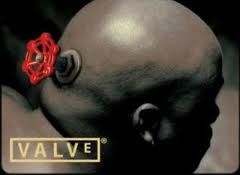 Adam Larck – Fiction: It's an eventuality in any company, even as one as lax as Valve. From what it sounds like, some of the employees laid off were part of areas in the company that maybe just didn't work out as well as Valve hoped in the prototype phase. I wish those employees luck in the future, but I think Valve will keep trucking along like they have been already.
Gavin Napier – Fiction: It's just the state of today's economy, regardless of the industry. Companies are finding ways to do the same thing (or close to it) as cheaply as possible in order to maximize profits. Many of the layoffs at Valve seem to be higher ranking employees, which can allow for promotion from within at lower rates than their previous counterparts. Whether or not this signals a shift in direction altogether for Valve (read: the long rumored SteamBox) or is simply a cost cutting measure remains to be seen. As long as Gabe is there, all will be well.
Score: 4 for 4 – I was surprised hearing that Valve laid off employees. If I had seen EA or Blizzard laying off employees I wouldn't have been surprised, but seeing Valve was shocked me. Not saying it is bad, but it just wasn't something I expected.
5.) You would like seeing a sequel to New Vegas being set in California.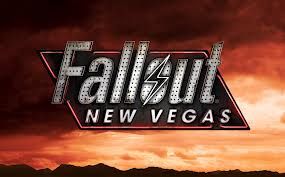 Adam Larck – Fact: I really enjoyed New Vegas. Heading to California to see the New Republic and explore there would be interesting, especially in a city like Los Angeles. You could see the ruins of where E3 took place and the Staples Center while roaming through old hotels. In addition, you could make other cities like San Francisco and Sacramento DLC later on. Who knows if the sequel will happen, though.
Gavin Napier – Fact: If it means more Fallout games, I'd like to see a sequel set in Bozeman, Montana. They could create a chunk of that universe literally anywhere on the globe and I'd give it a whirl. I've been a fan of the games since Fallout 2, and went back to play Fallout 1 after I made that wonderful discovery. I'm usually not a big fan of "huge" games, but the Fallout series is the exception for me. Maybe it's because I grew up playing linear games on the NES so much that my brain has been programmed that way, but sometimes the sandbox games just seem too daunting for me, and without purpose. Fallout 3 was the first game that broke that mold in my head, and I'm eager to see where they head next.
Score: 5 for 5 – I will take any new Fallout games I can get. As long as it is well made, I don't care about the setting.
6.) You are not excited for the Starcraft 2: Heart of the Swarm release on March 12th.
Adam Larck – Fact: I haven't even played the first StarCraft 2 yet. The first StarCraft is a game I bought years after its release in the Battle Chest for $5. I really don't have an interest in the multiplayer aspects, so I think I'll just be waiting for it to be cheap again.
Gavin Napier – Fact: I've never played Starcraft for a second. Just not my thing. I hope the game does well, because the success of existing franchises for publishers is what will fund the development and release of new and innovative franchises. To the game itself, though, I can't say I'm worked up about it.
Score: 6 for 6 – This kind of saddens me. I enjoyed playing Starcraft with friends and had high hopes for Starcraft 2. I enjoyed the single player game, but never got into the multiplayer on Starcraft 2. The three game issue (three $60 games? Really?) combined with what happened with Diablo 3 has me no longer automatically buying Blizzard games.
Bonus Question: Feel free to talk about whatever you would like.
Adam Larck – It's only a few months into the year and we've already had some strong titles coming out. Dead Space 3, Metal Gear Rising: Revengeance, Ni No Kuni and others have been an enjoyable experience, and we have heavy hitters like BioShock Infinite and God of War coming out in the next few months as well. Couple this with two new consoles this year and they'll be a ton of new things to try out as 2013 progresses.
Gavin Napier – My Playstation 3 is driving me insane. After four years, I ditched my original 80 GB PS3 because despite numerous cleanings, excellent ventilation, and keeping the living room nice and cool the machine just couldn't stop overheating. Within five minutes, the fans were roaring. I took advantage of the offer at Gamestop to get an extra $75 in credit when trading any system towards the white 500 GB PS3 system that includes a year of Playstation Plus (which is the best value in gaming, hands down). While trying to reinstall all of my old purchases, such as The Walking Dead Episodes 1-5 and Pac Man Championship Edition DX, the data corrupts every time during install. Without fail. If any of you kind people have suggestions on how to correct this problem, leave a note in the comments section below. If you solve it for me, I'll award you the cherished Marvel Comics No-Prize I won in the late 1990's.
That wraps up this week's edition of Fact or Fiction. Adam and Gavin went 6 for 6, achieving a PERFECT SCORE. I hope everyone has a good week, and until then, happy gaming.

comments powered by Disqus