411 Games Fact or Fiction 10.23.12: Project Eternity, 007 Legends, Call of Duty Elite and More
October 23, 2012 | Posted by
Howdy! I am Vince Osorio, again your host for Fact or Fiction, with special guests Todd Vote & Adam Larck. We'll be talking about games, game-related games, and games, so join us, won't you?

1.) You're surprised that Obsidian's Project Eternity Kickstarter closed with close to $4 million.
Todd Vote – FICTION: I'm not surprised at all to be honest. Kickstarter has emerged as a great way for developers to get ideas off the ground. Obsidian has a fairly decent track record as far as bringing players quality games. It seems like a no brainer that their loyal fan base would do what they could to help fund a project that at least 78,000 of them feel very strongly about. Good for them. Look I made it through the question without bashing RPG's!! Toddo is growing up!
Adam Larck – FACT: Given that it's the old style RPG feel, I didn't think it would do nearly as well as it did. Don't get me wrong, I'm glad that it did, but I figured it would be much less receptive than what it was. Hopefully, the excess funds the game got really pays off for gamers interested in it. I'll be interested to see how the project turns out in the upcoming months.
Score: 0 for 1 – Obsidian, much like Double Fine, has too strong a brand name to let a significant subset of gamers down. They'll pony up the cash for anything with their name on it. Project Eternity is one such project.
2.) 007 Legends is doing a disservice to the James Bond license.
Todd Vote – FICTION: How so? I think it is a creative use of the license if anything. If I am understanding the point correctly, the game is supposed to offer a fluid experience tying together several of Bond's best films, right? The difference is that it will be Daniel Craig's Bond stepping into the iconic films as opposed to being Roger Moore, and Sean Connery and the likes … Still not seeing how this is a disservice to the license. Let's add in how this game could actually turn new viewers and gamers into fans of the James Bond universe, Of course the fact that the game is not getting great reviews, I suppose could be seen as a disservice to the franchise, but having not played the game yet I will not comment on whether or not it is a good game. In concept, I don't think it is a plight on the license at all.
Adam Larck – FACT: After reading up on some of the complaints, I'd have to agree. It seems like a better selection of missions throughout the series could have been chosen, and his gadgets, stealth could have been done better. The whole idea had a good basis, though, it just could have been done better.
Score: 0 for 2 – To go further, I think Activision has done a disservice to the entire Bond license since getting the rights from EA years back (though I did enjoy parts of Goldeneye 007 & Quantum of Solace). Shoehorning a generic, poorly told Bond story into the Call of Duty engine does no favors to the prestigious franchise.
3.) The new holiday bundles for Xbox 360 & Wii will spur interest in both consoles throughout 2013.
Todd Vote – FACT: I'm sure they will. Maybe not through all of 2013, but it will at least give them a boost in sales to finish out the year strongly. Hell, even I am curious about picking up a Wii finally. Can't go wrong with the price, right? There are more than enough good games to justify the price tag.
Adam Larck – FICTION: Both consoles are getting close to its last legs, if not already there. People know a new 360 is coming soon, so gamers will wait for that if they don't already have one. Meanwhile, the Wii U will already be out this holiday, so why buy a Wii when the next system is already here. I'm sure some families will get these because of the cheap prices, but don't look for it to help interest.
Score: 0 for 3 – I'm interested in buying a Wii, especially at this price point, and I'm sure that Black Ops 2 & Halo 4 will be 360 system sellers. Making affordable bundles as the last push for these consoles is a smart idea any way you see it.
---
*~Twitter Break!~*
My own Twitter
411Mania
411Games
411Wrestling
411Movies & TV
411Music
411MMA
---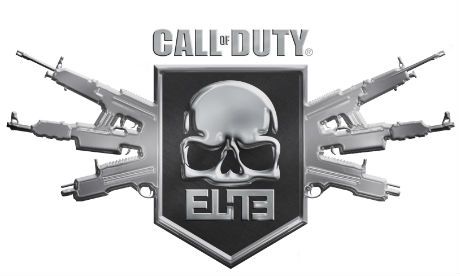 4.) Activision making Call of Duty Elite features free in Black Ops 2 means that they're discontinuing the service in the near future.
Adam Larck – FICTION: They'll still keep all the elements in the service I think. The reason I'm guessing they made it free was that people didn't care about all that stuff when they bought the service. They just wanted all the map packs cheaper. It's a smart move for Activision to split the two off, because more people may use the free services now and there will still be a ton of map pack purchases.
Todd Vote – FICTION: No, it just means that Elite will be free, and will be relegated to being just a stat tracking app. While they will move to a season pass sort of thing to distribute DLC. I mean they couldn't very well expect people who bought Elite for MW3 to pay for it again for Black Ops 2, right? So the obvious solution, make it free and then offer a season pass.
It makes sense, if you ask me.
Score: 1 for 4 – I think the "Elite" brand name will stick around for a long time, if only as branding for an inevitable DLC season pass.

5.) The release of Darkstalkers Resurrection will spur interest in a true Darkstalkers sequel.
Adam Larck – FACT: Sure. I'd like to believe that's why we got Marvel vs. Capcom 3 is because 2 was re-released. If Capcom sees enough gamers have bought it and want more, I'd hope they could put two and two together to see that a new title would get them money. Only time will tell though.
Todd Vote – FACT: Or at least, I am sure that is what they are hoping will happen. To me that seems like a no brainer. You want to know if an old franchise will still hold water in today's market, re-release one of one of the older games and see how fans react to it. I don't know why more companies with an incredible fighting game that has been laying dormant for a lot of years hasn't attempted this yet. HINT HINT *cough* Microsoft *cough* Killer Instinct *cough*
Score: 2 for 5 – Fingers crossed, it worked for Marvel vs. Capcom, it should work for Darkstalkers. Any hope for a Rival Schools HD in the near future?
6.) We will see a new Burnout game before the Criterion-developed Road Rash reboot releases.
Adam Larck – FICTION: If EA is really that interested in Road Rash, I could see that title coming out in the next year or so. Give Need for Speed a year off and bring a fan-favorite IP back. Meanwhile, I'm still not sure if Criterion knows for sure what they want to do with the Burnout series next after Paradise. Still, I'm definitely waiting for the next entry in the Burnout series.
Todd Vote – FICTION: A new Burnout game carries a much easier risk/reward idea than a Road Rash reboot would hold. See the last question for an idea of what they could do to test the waters for a Road Rash reboot.
Score: 3 for 6 – I still don't believe the Road Rash reboot exists. It's the new Duke Nukem Forever of the game industry- vaporware of the highest caliber. Gimme Burnout Paradise 2 instead.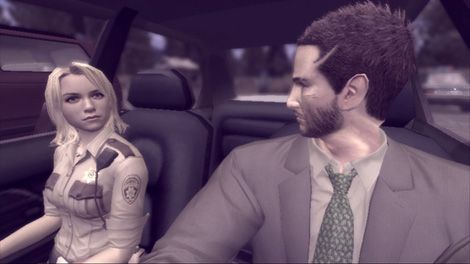 Bonus.) What are your thoughts on the newly confirmed Deadly Premonition: Director's Cut? Do you have any prior experience with the original game?
Todd Vote – I haven't played the game, nor have I had any experience with it. Sorry, not much help here. I heard it was garbage, so I avoided it like the plague.
Adam Larck – Maybe it will finally get me to try the game. I never played the first, even after it developed the cult following. I've been interested in it, just to see what all the deal is about, but I've always had other games getting my attention. However, considering it's on a PS3, there's no telling if I'll check it out or not.
Vince Osorio – I adore Deadly Premonition, even though it's objectively a terrible game. The story beats, the characters, the quirky soundtrack- it's a game that hasn't gotten out of my head since completing it years ago. I would love to visit Greenvale again, I just hope that the new content isn't throwaway, since it's seemingly the closest thing we'll get to a full sequel anytime soon. Don't you agree, Zach?
The pair finish this week going 3-for-6. What do you think? Agree or disagree with their answers? Let us know. See you in seven!
NULL
comments powered by Disqus