Around the Gaming World News Report 02.03.12: Mass Effect 23, Xbox 720, More
February 3, 2012 | Posted by
It's an honor for me to get the chance to write for a site like 411mania. For many years I've been a lurker on the site reading all sorts of news items in the wrestling, movies and TV, and gaming section. Back when the forums were still live I was on there as J_J so it's possible, but unlikely, that a few people might recognize me. It's much more likely that nobody has heard of me before so I wanted to a take a chance to introduce myself and a little bit of my background so everyone can understand my train of thought.
I've been playing video games for as long as I can remember. Growing up, my Dad had one of the old Atari consoles and that was my first introduction to video games. Honestly, I don't think I became really interested in video games until I played the original NES though. That system set me on the path I am today. Playing games like Super Mario Bros, The Legend of Zelda, and Solar Jetman were great and exciting ways to spend my spare time. From that point I moved on to the SNES, and the Nintendo 64. I was well on my way to being a Nintendo fanboy for life. Then two things happened Nintendo announced the Gamecube and Microsoft threw their hat into the console ring by announcing the original Xbox.
For a year leading up to the release of the Xbox I was gobbling up any news article I could find about the new system and gradually getting excited about the new games I would be playing. There was a little game called HALO that I was the most interested in. Of course it didn't help that I was incredibly underwhelmed by the Gamecube. Then on November 15, 2001, my 16th birthday, the Xbox released to the public and from that point on I was hooked. The Xbox, now the Xbox 360, has been my primary system. That being said, I owned a Wii for a while and still own a PS3 so I've dabbled with all the major consoles of this generation. So I'm always on the hunt for new games on all the major consoles.
Anyway, the premise of this column is to talk about the news of the week for the three major consoles. Part of what will be presented is a short synopsis of the new, and then I like to try and give some opinions on each of these news stories. I do encourage feedback, whether it's because you completely disagree with me or think I'm wrong.
Is the Xbox 720 on the Horizon? – Once again the rumor has started that Microsoft will be announcing the oft-rumored Xbox 720 at E3 with a possible release data around October or November of 2013. Just as these rumors started to take off Cedrick Delmas, the marketing director of Microsoft France, said that he, "is not convinced that things are happening this year," in regards to a new system.
"What is certain is that there will be nothing new in 2012," he said. "We are not here to deal with Nintendo and they are not there to fight against other manufacturers. Nintendo has placed itself in a different cycle, they advance at their own pace, successfully as we have seen with the Wii, and now it is their turn to present their innovation."
Via: 411Games
So, we get a very specifically worded denial here. Allow me to indulge a conspiracy theory on the topic now. Delmas made it a point to specifically say there will be nothing new in 2012 and all of the rumors have pointed to 2013 being the magic year for the next system. So all of the rumors speaking to a 2013 release are still entirely possible.
I'm sure Microsoft is making plans for the next version of the Xbox. The Xbox has turned into a cash cow for the company and they would be wise to continue in the console business. However, Microsoft is smart in not rushing to release a new system. The recent hardware refresh and the addition of the Kinect have given the Xbox 360 more time to plan for the next Xbox. People are still buying the Xbox 360 and the Kinect in fairly large numbers. If you were Microsoft why would you disrupt all these current sales, and anger fanboys, by announcing a new console right around the corner. Consumers have sunk a lot of money into their current Xbox 360 consoles.
Microsoft Points Go The Way of the Dinosaur? – Rumors are swirling around the web that Microsoft is looking to discontinue the points system that has long been used to make purchases on Xbox Live. The current target is that by the end of 2012 the points system will be gone and replaced with simple cash prices and purchases.
Via: Inside Mobile Apps
Personally, I have no issue with the plan to get rid of MS points. I was always frustrated by the pricing model that the points system used. By pricing an item as 800 points Microsoft was able to effectively mask what you were actually paying for DLC. Not everyone remembers that 400 MS Points are equal to $5 cash. From that perspective Sony has been down the right path for quite a while by pricing things in dollars.
This is also a smart move for Microsoft on whole. The new UI on the Xbox 360 is modeled after the Metro UI that is used in Windows Phone 7 and Windows 8. Both of these Microsoft products will have an app store that allows purchases via currency instead of points. By eliminating MS Points on the Xbox 360, Microsoft is able to unify all of their products. Overall, this seems like a smart move to me.
Mass Effect 3 Figures Paired With DLC – EA will be releasing action figures that tie-in with the upcoming release of Mass Effect 3. According to the product listing "Each figure includes an in-pack card giving you access to downloadable in-game bonus content. Each figure contains different in-game content, exclusive to North American released product."
Via: 411Games
In the interest of full disclosure, I am a huge Mass Effect fanboy and have played the first 2 games multiple times. In fact I believe I have 6 completed play throughs on Mass Effect 2. So it sound pretty cool the there will be a DLC bonus with the action figures right? Well there is a catch; this DLC will only be available to PC and Xbox gamers so if you own a PS3 it looks like you're out of luck.
I don't understand why this system limitation is in place and my hope is that in the future BioWare and EA are able to fix this and make the DLC available to all systems. If they don't I can't imagine the DLC being anything so Earth shatteringly great it will change how you play the game. Most of the paired DLC in the past has not been that great. Honestly, I think my biggest complaint with the Mass Effect 3 figures is that they look ugly, especially when compared to some of the other DC Direct action figures I've seen/bought.
Bundling DLC with Mass Effect products is nothing new for BioWare. I own two scaled replicas of the Normandy SR-2. Both ships come with redemption codes to be entered on the BioWare web-site. Upon entering the codes the ships are added to my BioWare account as products I own. This also lists all the DLC I have purchased for all my BioWare games. I'm cautiously optimistic that eventually the redemption codes I have entered for the Normandy will unlock DLC in Mass Effect 3.
Xbox 360 New Releases: In all honesty, I'm only familiar with a few of them. I recently played the demo for Kingdoms of Amalur: Reckoning. In all fairness I only played the game so that I could unlock the Mass Effect 3 DLC. However, Kingdoms of Amalur was pretty fun. It's definitely one of the new releases that I'll either rent or buy. It's been reported that if you do buy the game make sure you copy the game to your hard drive.
I've played some of the older UFC games, or at least their demos, and I have always found them fun. I'm not a big fan of fighting games though, so I probably won't be picking up this new release. The same can be said for Mortal Kombat: Komplete Edition. It's great to see the franchise continue, but I've always been terrible at just about everything in the fighting genre.
Kingdoms Of Amalur: Reckoning – Feb. 7, 2011
The Darkness 2 – Feb. 7, 2011
Gotham City Imposters – Feb. 7, 2011
Combat Wings: The Great Battles Of WWII – Feb. 7, 2011
SSX – Feb. 14, 2011
UFC Undisputed 3 – Feb. 16, 2011 (Check out the 411Games Preview of UFC Undisputed 3)
Asura's Wrath – Feb. 21, 2011
Syndicate – Feb. 21, 2011
Binary Domain – Feb. 28, 2011
Mortal Kombat: Komplete Edition – Feb. 28, 2011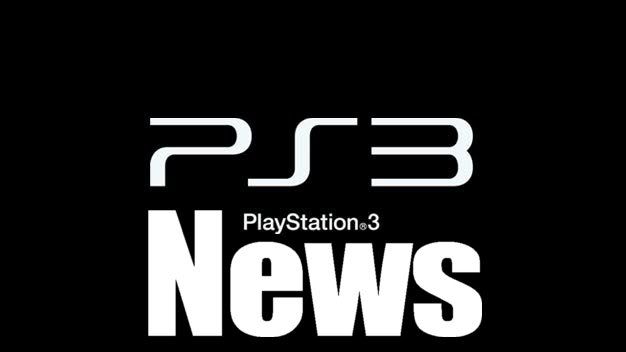 Coming Soon… The PS4? – Sony is in no rush to unveil the PS4 and it likely will be the final next generation system to revealed says Sony France CEO Philippe Cardon. "The Wii is under time pressure because it's in decline," Cardon told French site Lepoint.fr. "As far as we're concerned, we're under a lot less pressure. We were the last to release the PS3. We will probably be the last to announce something." This statement corroborates what Sony consumer products chief Kaz Hirai who said earlier in the month, namely that no PS4 announcement would take place at E3.
Via: 411Games
With the pending release of the Nintendo Wii-U and the multiple rumors of the next generation Xbox (Xbox 720) it only makes sense that fans would start wondering what Sony's plans are for a new console. It looks like right now Sony is keeping things very quiet and instead focusing on their plans for the PlayStation Vita.
I do agree with Cardon that the Wii is on the decline. Less and less games are coming out for the system each month and it looks as though Nintendo has shifted their focus onto the Wii-U. However, this would be a perfect time for Sony to steal some of Nintendo's press by even planting rumors about the PS4. The rumors of the Xbox 720 and the PS4 would help to get a positive buzz going about the new systems. At the same time I can understand why both Microsoft and Sony would not want to talk about new consoles as it takes the focus off of their current systems which are still widely played and supported.
Cardon made it a point to state that the PS3 was the last system to hit the market in the current generation of consoles. That point, while true, is one of the things that hurt the early sales of the PS3. Yes, I know price was a huge consideration, but by the time the PS3 had hit the market the Xbox 360 had been out for a while and Microsoft had built a large lead in market share. If Sony concedes the lead to both Nintendo and Microsoft in this next round of the console wars it might be even harder to make up ground in market share.
Jak and Daxter in HD – Sony has packaged the three Jack and Daxter games onto one Blu-ray disc. In addition the games have been up-scaled so that they are viewable in 720p HD. The Jak and Daxter Collection releases on February 7th in North America and will retail for $39.99. Europe will receive the game on February 22nd.
Via: PlayStation Blog
Jak and Daxter is one of those series that I've been repeatedly told I need to play. At the time I didn't have a PS2 nor did I have backwards compatible PS3. It looks like I have no excuse not to play the games now. Paying $39.99 for three games is a good deal even if they are older games. In some people's minds the Jack and Daxter games are considered modern classics. The game has been up-scaled to HD and trophies have been added. These are all nice touches that should lead to a fun experience on the PS3. The only thing that I really dislike in this update of the series is the inclusion of 3D viewing. Personally, I think 3D is a gimmick on its last legs and I really don't see these older games being able to make use of 3D in a novel way.
Seeing game makers re-release older games for the current generation of consoles is something I love to see. It introduces a younger generation of gamers to these 'older' games. More importantly it allows me to relive the experience of playing a game for the first time. And even better, the games are cleaned up and made prettier. It's a win-win in most cases.
PS3 New Releases: In all honesty, I'm only familiar with a few of them this month. I will admit, that I'm pretty excited to see how Twisted Metal X turns out. I played the older Twisted Metal games when I was younger. Even though I am horrible at driving games I had a lot of fun playing. Hopefully Twisted Metal X is able to recapture the fun I had as a kid. The Darkness 2 is a game that I also think could be a lot of fun. The first Darkness game was surprisingly fun and didn't feel like a conventional FPS.
Captain Morgane And The Golden Turtle – Feb. 3, 2011
Kingdoms Of Amalur: Reckoning – Feb. 7, 2011
The Darkness 2 – Feb. 7, 2011
Gotham City Imposters – Feb. 7, 2011
Combat Wings: The Great Battles Of WWII – Feb. 7, 2011
Twisted Metal X – Feb. 14, 2011
SSX – Feb. 14, 2011
UFC Undisputed 3 – Feb. 16, 2011 (Check out the 411Games Preview of UFC Undisputed 3)
I Am Alive – Feb. 21, 2011
Syndicate – Feb. 21, 2011
Binary Domain – Feb. 28, 2011
Mortal Kombat: Komplete Edition – Feb. 28, 2011
Black Knight Sword – Feb. 28, 2011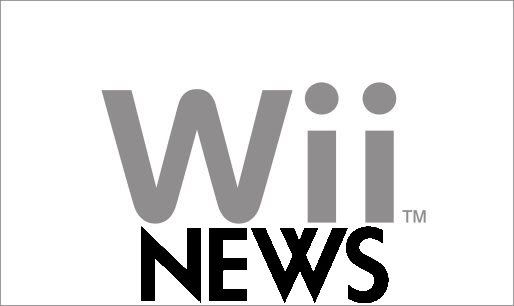 Wii-U Drops This Year? – During an earnings release, Nintendo president Satoru Iwata announced that the Wii U will be launching worldwide before the end of the year. Iwata said that the US, Europe, Australia and Japan can expect the console "for the year-end season."
Via: 411Games
So it looks like there's a pretty good chance the Wii-U will drop this year. It only makes sense for Nintendo to have the new console out in time for the holiday rush. They did it with the 3DS in the hopes the holidays would drive sales.
Right now, I think Nintendo needs to do more to interest gamers in the Wii-U. What do we really know about this new console aside from that fact it has a huge touchscreen controller? Nothing has really been said about the games that would be released with the console either. There's way too much we don't know about the Wii-U at this time to be making any decisions whether to buy or not.
Nintendo has a lot of work to do when it comes to selling me on the Wii-U. I had a Wii for a short time and once the novelty wore off I quickly tired of the system…. well in all honesty I really only got it to play Super Smash Bros. and Tales of Symphonia 2. After I had played the two games I was most interested in, I waited to see what games would come out next that I had to play. Nothing ever came out so I ended up selling my Wii. If Nintendo isn't careful they could see the same thing happen with the Wii-U.
Welcome the Nintendo Network – Nintendo is re-branding their Nintendo Wi-Fi Connection into the Nintendo Network to allow for multiplayer gaming. In addition to the improvements in multiplayer gaming Nintendo will finally support multiple user accounts on the Wii U hardware.
Via: Wired
Well, let me be the first to welcome Nintendo to the last generation of online connectivity and multiplayer gaming. It's easy to take potshots at Nintendo for the friend code debacle and the difficulty in playing games like Super Smash Bros. Melee online. But, it looks like they are taking a step forward to fix their broken system.
Fans have complained for a long time about the associated hardships in playing Wii games online and Nintendo seems to be listening. After seeing the success of Xbox Live and PSN it only makes sense Nintendo would want to build a more robust network for multiplayer gaming. The current setup works fantastically for selling older games as DLC but is crippled when it comes to gaming. This is a necessary step in the right direction for Nintendo and should help make the Wii-U a stronger system. After all, online multiplayer capability is a standard ability that gamers expect now.
Wii Is Winning the War in Europe – More than 30 million Nintendo Wii consoles have been sold in Europe. This makes the Wii the best selling of the current generation of consoles. There have been 22 million PS3 systems sold, but the numbers are unknown for the Xbox 360.
Via: Eurogamer
I'll be the first to admit that on the surface these numbers are very impressive. That's a lot of consoles to sell. It becomes a little less impressive when you see that the PS2 has sold over 50 million consoles in Europe. I'm sure this large sales number is in part due to the longevity of the console but it's still an incredible amount of consoles that have been sold. I really wish the numbers for the Xbox 360 were known. The console has sold exceedingly well in the US and terrible in Japan. I would love to see where the European numbers would fit in.
Wii New Releases: When I check the upcoming release schedule for the Wii imagine my shock when I saw that only one game was slated to be released in February. This might be part of the reason why gamers are becoming less and less interested in the Wii. With few games coming out on the system they better be good. In this case I really don't think that Captain Morgane And The Golden Turtle is going to drive more gamers to play on the Wii. It's starting to seem pretty obvious that Nintendo's focus right now is on the 3DS and the upcoming Wii-U.
Captain Morgane And The Golden Turtle – Feb. 3, 2011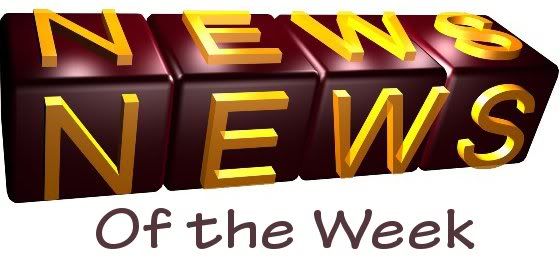 When Commander Shepard Gives an Order You Listen – BioWare announced a while ago that Mass Effect 3 would allow for players to give voice commands to their squadmates via the Kinect accessory. This week a select group of reviewers got to play Mass Effect 3 and explore the voice commands. Examples of commands that the game recognizes are 'James, frag grenade' or 'Liaria singularity'. BioWare made sure to reiterate that the Kinect is not required to play Mass Effect 3 but it does enable a player to make use of voice commands on game.
Via: Gizmodo
I will be the first to admit that when I first heard that Mass Effect 3 would allow players to direct their squadmates with just their voice I was a little dubious. I thought the execution would be hokey and it was fairly pointless. Well… by all accounts I was wrong to doubt BioWare.
Voice commands will allow a player to direct their squadmates and order them to use their special abilities. This means you won't have to open a radial menu and select a command which in turn leads to a more immersive user experience. Which is easier, to open a radial menu and select a command or to just say something aloud like 'Garrus concussive shot?' For me it would be fair easier and quicker to just issue an order to my AI squadmate.
The voice commands aren't designed just for giving orders to your squad though. You can tell Commander Shepard to open a door or even instruct him to switch weapons. Again this keeps you out of the radial menu. But, what is probably the coolest thing is how you can interact with characters in the dialog tree. Now instead of using a controller to select your dialog option you can speak it out loud and the Xbox will select that option. It all sounds really cool and make it so a user can feel like they are a part of the Mass Effect universe.
The voice interaction in Mass Effect 3 is really cool and should add a very dynamic element to the game. However, I think this is an important way to see the manner in which the interaction with Kinect is evolving on the Xbox. Granted Kinect doesn't make use of player's physically moving around, but it does make a gamer feel like a part of the game through non-controller interaction. Do I think these voice controls are a reason to go buy a Kinect? Absolutely not, but if you already have one I would strongly suggest trying out the voice command feature.
If the voice command features in Mass Effect 3 end up working as well as it has been reported this might signal a new way to play video games by mixing the old, a controller, with the new, voice and/or motion commands. In hindsight I should have known not to underestimate the BioWare developers this looks to be an incredible new feature.
Follow 411 on Twitter!
My personal Twitter: @RoundTableNerds
@411mania
@411games
@411wrestling
@411moviestv
@411music
@411mma
That wraps up the first installment of Around the Gaming World. I'd like to thank everyone for taking a look at the first column and I really am looking forward to bringing you the biggest news items each week. In the future I'll try not to have so much coverage on Mass Effect 3 but this is the game I'm most looking forward to right now. I would not be shocked to completely lose track of time once the game releases.
Thanks for sticking with me guys, feel free to leave any comments/suggestions below. If anyone is good with Photoshop and interested in helping me to make a better image for the column name please let me know. I'm not the greatest at Photoshop right now. I'll see you next week with the next installment of Around the Gaming World.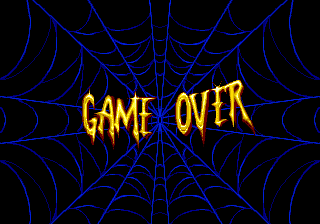 NULL
comments powered by Disqus