Around the Gaming World News Report 02.17.12
February 17, 2012 | Posted by
Welcome to the third installment of Around the Gaming World. After last week's news on the remake of Final Fantasy X it was fun to see all the comments reminiscing about the classic Final Fantasy RPGs. Probably the best part in my mind was seeing I wasn't alone in loving Final Fantasy VIII.
All of the Final Fantasy talk has me missing classic JRPGs some. I fired up Final Fantasy VIII on my PS3 and it was still just as fun as I remember. I read an editorial on Joystiq the other day about JRPGs and it posed the question is a good story really important to JRPGs? A lot of this stems from issues people have with Final Fantasy XIII-2. Supposedly the story is really weak this time around. I will admit I quit playing Final Fantasy XIII because I just didn't care about and of the characters. I'm curious what you all think, is the story important in JRPGs/RPGs or can the gameplay make up for a weak, potentially non-existent, story?
Personally I vote yes, the story is important, but I think that's because most of the games I play anymore rely on a strong story to keep you engaged. The gameplay in the Mass Effect series is fun, but it's the story and the far reaching consequences that keep me coming back for more. A game with no story or even a weak story is hard for me to get engaged in and I tend to lose interest.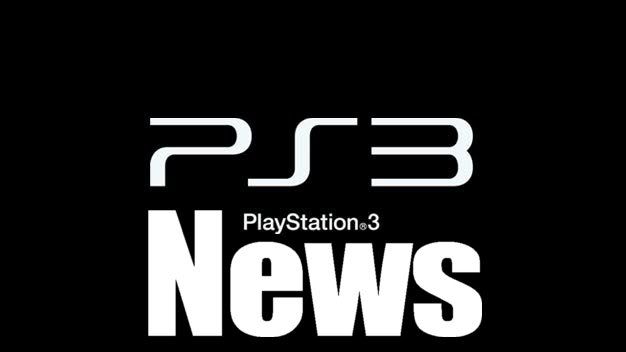 Batman Arkham City Is Pretty Popular – Warner Bros. Interactive Entertainment announced that since Dec. 31 Batman Arkham City his shipped over 6 million copies. Not only that, but in the first week shipment was 4.6 million copies. Continuing with the accolades, GameFly declared Arkham City to be their most requested game of the year (2011) and the NPD Group placed the game as the seventh-best selling title at US retailers in 2011.
Via: Gamespot
I'm a big fan of Rocksteady's work on both Arkham Asylum and Arkham City. They designed what are definitely the best Batman video games I have ever played. I normally don't pay much attention to sales numbers, but they really stuck out at me in this case. Probably because in addition to my love of video games I'm a huge comic book nerd.
If they were able to ship 6 million copies of a game in the span of a couple months that's impressive. Not as impressive as selling 6 million games, but still significant. Since Arkham City has done so well I wouldn't be surprised to see another Batman game in the future. Maybe it will be Batman Arkham World….
NFL Blitz Owns PSN – Midway's updated remake of NFL Blitz was the most sold title on the PlayStation Network this month. The game dethrones Sonic CD as the bestselling title on PSN.
Via: PlayStation Blog
The original NFL Blitz games were a lot of fun. I had NFL Blitz on my old N64 and enjoyed schooling my friends in the game. I'm ashamed to admit that I had no idea the game had been remade and launched on PSN. It's a game that I'll have to download and play in the near future.
The combination of the NFL playoffs and the upcoming Super Bowl probably helped to drive sales on NFL Blitz. I'm sure that during the NFL off-season sales will probably taper off a bit. However, once the NFL starts up again I'm sure the NFL Blitz will move back up the PSN charts.
PS3 New Releases: In all honesty, I'm only familiar with a few of them this month. I will admit, that I'm pretty excited to see how Twisted Metal X turns out. I played the older Twisted Metal games when I was younger. Even though I am horrible at driving games I had a lot of fun playing. Hopefully Twisted Metal X is able to recapture the fun I had as a kid. The Darkness 2 is a game that I also think could be a lot of fun. The first Darkness game was surprisingly fun and didn't feel like a conventional FPS.
Twisted Metal X – Feb. 14, 2011
SSX – Feb. 14, 2011
UFC Undisputed 3 – Feb. 16, 2011 (Check out the 411Games Preview of UFC Undisputed 3)
I Am Alive – Feb. 21, 2011
Syndicate – Feb. 21, 2011
Binary Domain – Feb. 28, 2011
Mortal Kombat: Komplete Edition – Feb. 28, 2011
Black Knight Sword – Feb. 28, 2011
First Look at the Master Chief – McFarlane Toys has had the contract to develop and sell Halo action figures for a few years. At the recent Toy Fair they debuted the figures based on the upcoming Halo 4. One of the figures revealed was that of the Master Chief and the new armor he will sport in Halo 4. This is pictured below.
Via: Halo Waypoint
I'm the first to admit that I've enjoyed the Halo games despite Microsoft milking every last drop out of it. I was also looking forward to seeing how the Master Chief's armor would evolve in the newest game. To be honest, I'm really not a fan of this newest armor design.
The Chief looks like he's wearing football shoulder pads and there is a lot of exposed space where he is less armored. Look at the Chief's hips and you'll see there is little to no armor there. That would probably be a painful place to take a needler round. Is this going to stop me from playing the game? Hell no, I'll be playing the game regardless of how strange the new armor is.
The Xbox Continues to Sell – Microsoft's gaming console was the best-selling platform in the U.S. in January. This was the Xbox 360's 13th month in a row at the top of the charts. For January, Microsoft sold 270,000 Xbox 360s, grabbing 49 percent of the console market last month. The Xbox accounted for $310 million in total sales (hardware, software, and accessories), the highest number for any console in the U.S. January also marked the 11th month in a row in which the Xbox grabbed more than a 40 percent share.
Via: CNet
I promise this is not a case of my Xbox fanboyism running rampant. It's quite interesting to me that the oldest of the current generation of consoles continues to sell so well in North America. A good deal of this can probably be attributed to the way in which Microsoft continues to market the Xbox. The hardware has been refreshed and the Xbox has tacked on the new purpose of being a media streaming device in your entertainment center. This capability was hardly present at launch but has gradually built up and become quite robust.
The addition of the Kinect has also probably helped to keep the Xbox marching along. This peripheral added a whole new style of gameplay to the consoles. The system that was most known for shooters and vulgar language online was suddenly kid friendly with a variety of new games that were easily accessible to children.
Xbox 360 New Releases: I've played some of the older UFC games, or at least their demos, and I have always found them fun. I'm not a big fan of fighting games though, so I probably won't be picking up this new release. The same can be said for Mortal Kombat: Komplete Edition. Its great to see the franchise continue, but I've always been terrible at just about everything in the fighting genre.
SSX – Feb. 14, 2011
UFC Undisputed 3 – Feb. 16, 2011 (Check out the 411Games Preview of UFC Undisputed 3)
Asura's Wrath – Feb. 21, 2011
Syndicate – Feb. 21, 2011
Binary Domain – Feb. 28, 2011
Mortal Kombat: Komplete Edition – Feb. 28, 2011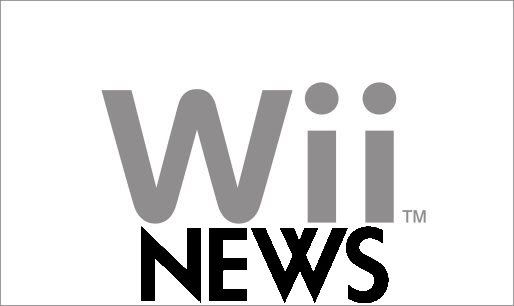 The Ninja Turtles Are Gone – Teenage Mutant Ninja Turtles, originally on the NES, is no longer available on Wii's Virtual Console. The Konami-published 1989 platformer was added to the Virtual Console in 2007. It has been taken down from the service in all regions. However, if you have previously purchased the game then you can still download it. Representatives from Konami have confirmed the game was removed from the Wii's Virtual Console in all regions due to an expired license.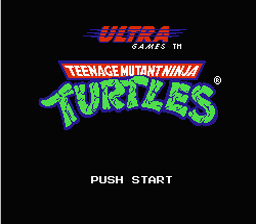 Firstly, I loved this game as a kid and if I still owned my Wii I'm sure I would have owned this game. The takedown of TMNT illustrates one of the problems with the digital distribution of media versus purchasing a physical copy. At any time the game can just be taken offline and you won't be able to purchase it. Digital distribution takes the secondary, aka used game, market away. You are then at the mercy of the publisher when it comes to purchasing a game.
I will give Konami and Nintendo credit though, they have kept the game online for people who have previously purchased it. If you lose your saved games on the Wii you can re-download this game instead of having it be lost in the digital ether. Maybe I'm just old fashioned but I would rather have a physical copy of my games. That way I know I can always play it!
Ten More Years of Star Wars Lego-y Goodness – Lucasfilm has renewed its licensing deal with the Lego Group for 10 more years. Lego is currently developing products based on Star Wars: The Old Republic, and will be following up its most recent Lego Star Wars video game, The Clone Wars. The Lego Star Wars series has sold more than 30 million copies worldwide since its launch in 2005.
Via: Gamasutra
The Lego Star Wars series is one of my guilty pleasure games. Sure the game is simple, but it's a lot of fun. The series is a mash-up of Star Wars and Legos, how could you not like it? I like to see kid-friendly series like this continue and in this case thrive. I have fond memories of playing games with my Dad growing up and this series is one that parents can easily play with their children.
From a monetary standpoint this deal is a win for both Lego and Lucasarts. The Lego Star Wars games will continue to be big sellers to both kids and adults who grew up with Legos. To this day it amazes me how well the Lego game series has gone in general. Out of all of the Lego games I've played, not one of them has been bad.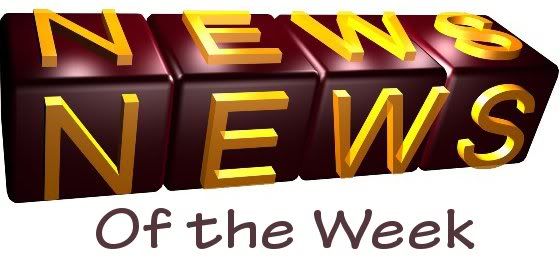 Psychonauts Might Return! – The critically acclaimed game released on the original Xbox in 2005 might have a chance of coming back. Psychonauts creator Tim Shafer did an interview with Digital Spy where he said he has pitched the idea of a Psychonauts sequel to publishers without any interest in return. "I'd love to do that game, but I'd have to convince someone to just give me a few million dollars, that's all,"
Enter Markus Persson, the creator of the wildly popular Minecraft. After tweeting a rhetorical "How many millions exactly?" in response to the Schafer quote, he followed up with a tweet directed at Schafer, simply saying "Let's make Psychonauts 2 happen." Minutes later, he added a follow-up saying, in part, "Also, I'm serious."
Via: ArsTechnica
Psychonauts was a unique and strangely addictive game when it was released in 2005. While it was popular with the gaming crowd it didn't seem to catch on with casual gamers nearly as well. However, by and large gamers fell in love with Psychonauts. I didn't play Psychonauts until recently and i have to say it was a mistake for me not to pick this game up when it first launched in 2005.
The real cool thing is Markus Persson making an offer to bring Psychonauts back to life. Minecraft was an independently produced game that has taken the PC gaming world by storm and become wildly popular. It's great to see Persson willing to use the money he's made off of his game to make another quality game that only a niche group of people are clamoring for. Very rarely do you see anyone want to make a game because it would be fun to a small group. I hope that Shafer in and Persson are able to work something out and begin making Psychonauts 2. It would make for quite the story in the gaming world.
Follow 411 on Twitter!
My personal Twitter: @RoundTableNerds
@411mania
@411games
@411wrestling
@411moviestv
@411music
@411mma
That wraps things up for the week. I need to get back and play more of the Mass Effect 3 demo. I've been pleasantly surprised by the tweaked combat showcased in the demo. The cover system seems to be a bit more responsive and the enemies smarter. So far, the Infiltrator class continues to be my favorite. Too bad I started Mass Effect 1 as a Vanguard. Looks like I'll do my first playthrough on Mass Effect 3 as a vanguard before switching to my infiltrator class.
As always, please make use of the comments to let me know what you are thinking. Feedback is always welcomed.
NULL
comments powered by Disqus