Around the Gaming World News Report 03.23.12
March 23, 2012 | Posted by
Hey everyone, welcome to the latest installment of Around The Gaming World. If this is your first time checking in I try to cover some of the major stories for each console in addition to news, which in my opinion, is the news of the week. And yes, I still did find a way to include Mass Effect 3 in the news report even though it's already launched. What can I say, I'm a fanboy!
Microsoft's Gaming Helmet – Microsoft has filed a patent for a "laser-scanning virtual image display" able to display an image very close to a user's eyes. Specifically, two such displays would be incorporated into a helmet, allowing a user to see a stereoscopic, three dimensional image. While not exclusively meant for video games, the patent does mention that the helmet could "be used in applications ranging from video gaming to aviation."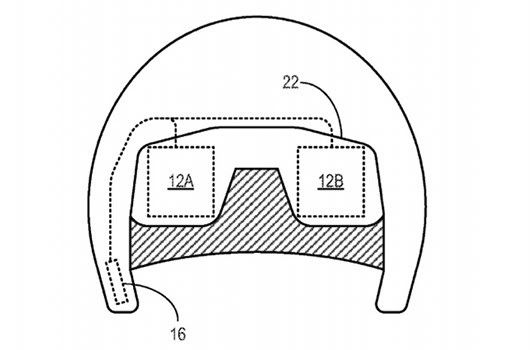 Via: Patent Bolt
Now, this just seems a little wacky to me. Microsoft is looking to develop a modern day Virtual Boy. That system was terrible partly due to the red graphics, but mostly because it was unwieldy and uncomfortable. I really don't see how this helmet would be comfortable to play video games in.
Do I think this will sell? Honestly, it depends on the price. If the hardware is really expensive I doubt you will see many buyers. If the price is reasonable it might be something kids would be interested in. Combining this helmet with the Kinect could lead to some gamer injuries in the future. Microsoft should be very careful if they move forward with this helmet.
No New Xbox This Year – Microsoft company rep David Dennis told Bloomberg that "there will be no talk of new Xbox hardware at E3 [in June] or anytime soon. For us, 2012 is all about Xbox 360."
Via: ArsTechnica
This is not something that surprises me. Sony has made a point of saying they had no plans to unveil a PS4 at this year's E3. Sony has planned a 10 year cycle for the PS3 and I expect that Microsoft has a similar plan. With the refresh of the Xbox console and the addition of the Kinect peripheral Microsoft has a lot tied up in the current Xbox console. Moving forward with a new system would kill be damaging to the Kinect brand and the refreshed system.
Nintendo really has no choice but to unveil the Wii-U at E3 while Sony and Microsoft have the luxury to wait and spend more time developing their next consoles. PS3 and Xbox sales have continued to be solid and as the novelty of the Wii wears off, its sales have declined. The decline in Wii sales and the lack of new Wii games have forced Nintendo to move forward.
Xbox 360 New Releases:The big one this month is none other than Mass Effect 3, I fully expect to lose any and all of my free time..
Mass Effect 3 – Mar. 6, 2012
XCOM – Mar. 6, 2012
Street Fighter x Tekken – Mar. 6, 2012
Ridge Racer: Unbounded – Mar. 6, 2012
Silent Hill HD Collection – Mar. 6, 2012
I Am Alive – Mar. 7, 2012
FIFA Street – Mar. 13, 2012
Silent Hill: Downpour – Mar. 7, 2012
Shoot Many Robots – Mar. 14, 2012
Kinect Rush: A Disney Pixar Adventure – Mar. 20, 2012
Armored Core 5 – Mar. 20, 2012
Resident Evil: Operation Raccoon City – Mar. 20, 2012
Sniper: Ghost Warrior 2 – Mar. 20, 2012
Rayman 3 HD – Mar. 21, 2012
Ninja Gaiden 3 – Mar. 22, 2012
Tiger Woods PGA Tour 13 – Mar. 30, 2012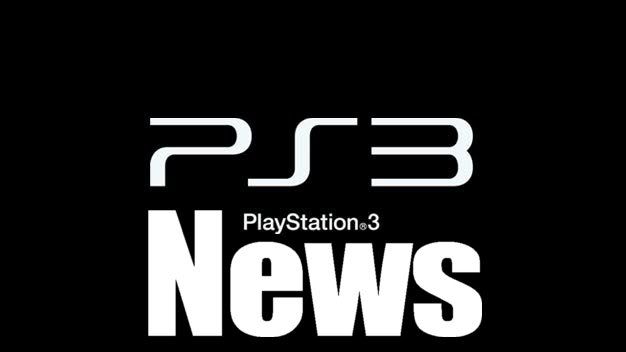 Final Fantasy XIII-2 Meets Commander Shepard – Final Fantasy XIII-2 will soon have some Mass Effect N7 armor for the main characters. Starting March 27 in Japan, players will be able to outfit Serah and Noel in N7 armor for 300 yen or 240 Microsoft Points.
Via: Silicon Era
Okay, as much as I have loved the Mass Effect games, this is dumb. If you don't believe me check out the sample image below.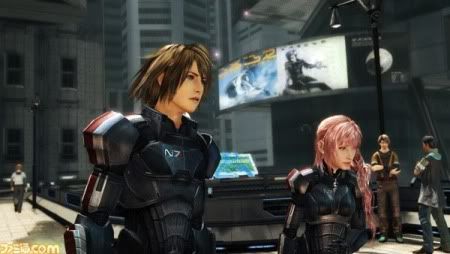 This really looks like a bad photoshop were Shepard's head was edited out and replaced with a FF XIII-2 character. It looks really bad in my opinion, and to be honest I don't know how well this will sell in Japan. Mass Effect 3 has been a mega hit in North America but in Japan only 8,142 copies of the game were sold in the first week. But even if it was available in North America, and FF XIII-2 didn't look bad, I wouldn't be buying the DLC.
Little Big Planet Karting… Coming Soon – Sony just announced the latest addition to the Little Big Planet franchise. This installment will be called Little Big Planet Karting. The game allows players to competitively and cooperatively race in a 3D environment. Mini-games, boss battles, and objective-based missions are just a few of the styles of gameplay to be found. What's more and in keeping with Little Big Planet roots, players will be able to customize (and share) karts, tracks, weapons, rules, and much more.
Via: Wired
Smart move by Sony. The Little Big Planet franchise has been a hit for Sony. The games appeal to kids, casual gamers, and many hardcore gamers. That's a large audience. Adding LBP to a Mario Kart-like environment should be a lot of fun. Personally, I think the online play with this game will be a lot of fun. I also think this game will end up being one of my party games when I have friends over. It looks to be a fun group game and should lead to a lot of trash talking.
PS3 New Releases:The big one this month is none other than Mass Effect 3, I fully expect to lose any and all of my free time..
Mass Effect 3 – Mar. 6, 2012
XCOM – Mar. 6, 2012
Street Fighter x Tekken – Mar. 6, 2012
Ridge Racer: Unbounded – Mar. 6, 2012
Silent Hill HD Collection – Mar. 6, 2012
MLB 12: The Show – Mar. 6, 2012
Tales of Graces F – Mar. 13, 2012
FIFA Street – Mar. 13, 2012
W.A.R.P. – Mar. 13, 2012
Silent Hill: Downpour – Mar. 14, 2012
Shoot Many Robots – Mar. 14, 2012
Kinect Rush: A Disney Pixar Adventure – Mar. 20, 2012
Armored Core 5 – Mar. 20, 2012
Resident Evil: Operation Raccoon City – Mar. 20, 2012
Sniper: Ghost Warrior 2 – Mar. 20, 2012
Rayman 3 HD – Mar. 21, 2012
Ninja Gaiden 3 – Mar. 22, 2012
Tiger Woods PGA Tour 13 – Mar. 30, 2012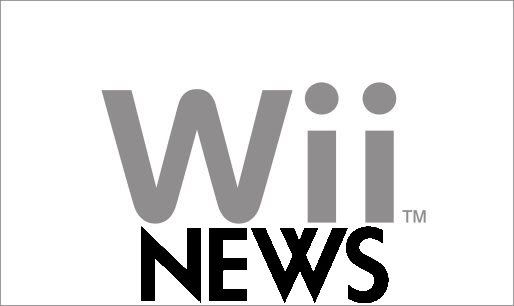 Epic Mickey 2 on the Horizon – France's Nintendo Magazine has announced that a presentation on Epic Mickey 2 will take place next week. The publication specifically highlights a 3DS version called "Power of Illusion" – a name that recalls classic Mickey games like World of Illusion and Castle of Illusion. The tweet also points to a "classic" 2D game that will be shown during next week's event, but stops short of providing any actual details.
Via: NeoGAF Forums
I had already sold my Wii by the time Epic Mickey was released. However, my friends who played the game all said it was a lot of fun and fairly challenging at times. The biggest complaint they had was that the camera angles would get pretty glitchy from time to time. This is one of the titles that I was told was a must have for the Wii.
It seems pretty smart that Nintendo would make a sequel to the game. Since the Wii-U isn't out yet it makes sense to put this on the 3DS. The 3DS is fairly popular right now and appeals to a younger demographic. Epic Mickey is intended to appeal to a younger demographic as well although people of all ages have been known to enjoy the original game on the Wii.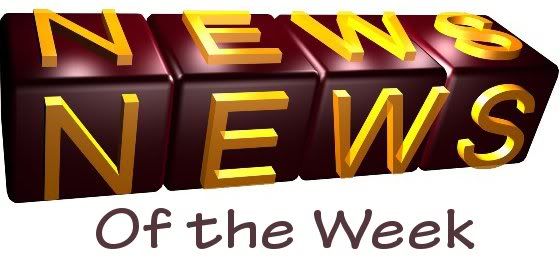 BioWare Addresses the Masses – Many fans of the Mass Effect franchise have been upset with the ending to the 3 game series. There has been a vocal minority on the internet that has voiced their displeasure with the end game choices. There has been so much displeasure that BioWare co-founder Dr. Ray Muzyka took to the BioWare blog to address the fans. Here is part of what he said to the fans and yes, it is spoiler-free.
Mass Effect 3 concludes a trilogy with so much player control and ownership of the story that it was hard for us to predict the range of emotions players would feel when they finished playing through it. The journey you undertake in Mass Effect provokes an intense range of highly personal emotions in the player; even so, the passionate reaction of some of our most loyal players to the current endings in Mass Effect 3 is something that has genuinely surprised us. This is an issue we care about deeply, and we will respond to it in a fair and timely way. We're already working hard to do that.

To that end, since the game launched, the team has been poring over everything they can find about reactions to the game – industry press, forums, Facebook, and Twitter, just to name a few. The Mass Effect team, like other teams across the BioWare Label within EA, consists of passionate people who work hard for the love of creating experiences that excite and delight our fans. I'm honored to work with them because they have the courage and strength to respond to constructive feedback.

Building on their research, Exec Producer Casey Hudson and the team are hard at work on a number of game content initiatives that will help answer the questions, providing more clarity for those seeking further closure to their journey. You'll hear more on this in April. We're working hard to maintain the right balance between the artistic integrity of the original story while addressing the fan feedback we've received. This is in addition to our existing plan to continue providing new Mass Effect content and new full games, so rest assured that your journey in the Mass Effect universe can, and will, continue.

The reaction to the release of Mass Effect 3 has been unprecedented. On one hand, some of our loyal fans are passionately expressing their displeasure about how their game concluded; we care about this feedback, and we're planning to directly address it. However, most folks appear to agree that the game as a whole is exceptional, with more than 75 critics giving it a perfect review score and a review average in the mid-90s. Net, I'm proud of the team, but we can and must always strive to do better.

Some of the criticism that has been delivered in the heat of passion by our most ardent fans, even if founded on valid principles, such as seeking more clarity to questions or looking for more closure, for example – has unfortunately become destructive rather than constructive. We listen and will respond to constructive criticism, but much as we will not tolerate individual attacks on our team members, we will not support or respond to destructive commentary.

If you are a Mass Effect fan and have input for the team – we respect your opinion and want to hear it. We're committed to address your constructive feedback as best we can. In return, I'd ask that you help us do that by supporting what I truly believe is the best game BioWare has yet crafted. I urge you to do your own research: play the game, finish it and tell us what you think. Tell your friends if you feel it's a good game as a whole. Trust that we are doing our damndest, as always, to address your feedback. As artists, we care about our fans deeply and we appreciate your support.
Via: BioWare Blog
After a PR nightmare BioWare is starting to say the right thing. Fans were already upset with the day 1 DLC and to receive an ending that many consider to be bad has just further inflamed the fans. The level of fan anger has been so bad that Amazon is offering full refunds and returns on Mass Effect 3 to disgruntled fans.
This section will be spoiler-free for Mass Effect 3. When I beat the game I was disappointed. The series was built around your decisions driving the ending you would receive. To be me it seems there are only 3 ending you can receive and they just don't cut the mustard. So how does BioWare do right by their fans? At this point whatever they do fans will be upset. If DLC is released with a new ending they will be criticized for a 'lack of artistic integrity' and if it's not free the fans will revolt again. If BioWare leaves the ending as it is now, the hardcore fans will continue to stir things up on the internet.
My personal hope is that BioWare releases DLC that gives a better ending. I would like to see an ending that fits with everything the game has promised. Instead the ending we received was one that tried to be too smart and too controversial and in turn lost the faithful gamers.
Follow 411 on Twitter!
My personal Twitter: @RoundTableNerds
@411mania
@411games
@411wrestling
@411moviestv
@411music
@411mma
This is my area to get on my soapbox and rant, and what kind of fanboy would I be if I didn't rant about the Mass Effect 3 ending some. There will be some minor spoilers, so I'll mark everything out with spoiler tags.
MASS EFFECT 3 SPOILERS BEGIN
I finally got around to beating the game. I don't hate the ending… but I don't like it either. Maybe seeing all the hate for end on the web prepared me to be disappointed.
This ending reminded me of the end of Battlestar Galactica. Tons of buildup to what a watcher expects to be an epic conclusion. Then you're just let down as a Deus Ex Machina comes into play. BSG tried to be too smart with their ending and make it completely different in tone from the rest of the series. To be honest that ending had me angry for the better part of a year.
The ME3 ending strikes me as being similar. Build up this epic storyline where you are highly invested in all the characters. Add in an out of character ending and give no resolution on what happens to the characters you've come to know and love. I've spent 100+ hours with some of these characters I would love to get some idea of how they move on or how their story ends. Mass Effect 3 provides none of that.
I'm not full of hate over the ending like many others. Instead, I'm just really disappointed with how it ends. It just doesn't seem to fit with everything else that my Shepard has done throughout his career.
I did enjoy the game and the series as a whole. I am curious to see what kind of DLC EA/BioWare releases. When you beat the game it kicks you back to save right before attacking Earth. Will DLC take place then or at an earlier point in the game?
MASS EFFECT 3 SPOILERS END
Thanks for checking in for your weekly dose of gaming news. Before closing everything up, I wanted to make an offer to the readers. I'm looking to get a better banner for this column, and my photoshop skills are lacking to say the least. If anyone wants to try their hand at making a new banner for Around The Gaming World that would be great. If I pick your banner I'll give you a section in one of my future columns for you to talk about whatever gaming issue you want. Just something to consider if you can do photoshop and want to rant about games.
As always, please make use of the comments to let me know what you are thinking. Feedback is always welcomed.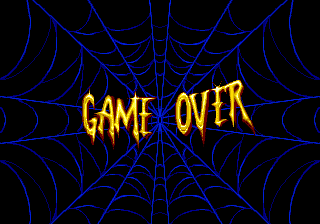 NULL
comments powered by Disqus