Around the Gaming World News Report 04.06.12
April 6, 2012 | Posted by
Hey everyone, welcome to the latest installment of Around The Gaming World. If this is your first time checking in I try to cover some of the major stories for each console in addition to news, which in my opinion, is the news of the week.
But first, let's go through some reader comments.
I find it funny that people still have faith in Bioware. They suck, get over it people. DA1 will likely be their last great game. DA2 was trash, SWTOR is trash, and I haven't played ME3 but everyone seems to hate it.
Posted By: Guest#2295 (Guest) on March 30, 2012 at 02:31 AM
I wouldn't go as far to say that BioWare sucks. I will concede that they seem to have changed some since being purchased by EA. Since the EA purchase there has been day 1 DLC in the last two Mass Effect games. DA2 was a controversial game and I think most people will agree that it was not near as good as DA: Origins. However, it's still better than a lot of the crap on the market at that time.
Choices have never mattered in Mass Effect and people are only realizing it now?
Mass Effect 1: Kill the council or save the council? No matter what you pick, there is a council in the next two games. (OMG PALETTE SWAP)
Mass Effect 1: Kill Kaidan or Ashley? No matter who is still alive the character goes on to do the exact same thing.
Mass Effect 1: Kill Wrex or Don't? If he's dead he's replaced with "Wreav" and everything continues as normal.
Mass Effect 2: Blow up collector base or give it to Illusive Man? No matter what happens the Illusive Man gets indoctrinated and uses Reaper tech on humans.
Other than the occasional dialogue difference, there's really little to no change in how Mass Effect plays out no matter how you play. It's still a fantastic series, and this isn't even a weakness, it's just odd that all of a sudden people are this upset over it.
Posted By: Guest#7119 (Guest) on March 30, 2012 at 06:45 PM
The Wrex decision probably had the biggest repercussions out of the choices you've shown. Wreav presents a completely different viewpoint on how the Krogan would advance in the galaxy if the genophage were cured. If Wreav were the chieftain I would make some different decisions in Mass Effect 3. I think people are upset overall, because they bought into the hype of how even the littlest decisions in the first game would come back into play in Mass Effect 3. When these decisions came back into play it didn't match with how a gamer had hyped it up in their mind.
Arkham City DLC Revealed – It has recently leaked online that the next DLC for Batman Arkham City will feature none other than Harley Quinn. The list of achievements has recently hit the web as well, and this list hints at yet another playable character. Use 5 different Quickfire gadgets in one fight as Robin in Harley Quinn's Revenge." Not only will fans of the game get some Harley DLC, but they will potentially be able to play against the crown Princess of crime as Robin.
Via: ComicVine
I love Batman Arkham City so the possibility of new DLC is really appealing to me. It's even more interesting when this DLC features Harley Quinn. There is certainly some plot items left unresolved in regards to Harley. One of the easter eggs in game showed a used pregnancy test in her living quarters. This showed that she was pregnant. It would be really cool if this DLC could tell us more about the future of Harley and Mr. J's baby.
The wording on the achievement seems to hint that the Harley Quinn's Revenge DLC will function as a separate addition to the main story and feature Robin as the main character. Robin appeared briefly in Arkham City but there is plenty of room to go in to what he was doing throughout the events of Batman Arkham City.
Bungie Says Farewell to Halo – Bungie handed the keys to the franchise off to 343 Industries, and they have take over the task of tracking multiplayer stats for the Halo games. Before handing everything over to 343 Bungie released a massive infographic detailing a variety of different statistics for the multiplayer mode of the Halo franchise.
Via: Bungie Online
Since 2004, over 20.8 billion Halo matchmaking games have been played, with Halo 3 supplying a majority at 11.5 billion, at around 221 million games averaged monthly. The studio gathered all the data up in a mega infographic, covering stats of the great battles between humanity and The Covenant, and Red vs. Blue. At the end of Bungie's oversight of the online war, the body count exceeded 136 billion, with over 43 billion assists.
Seeing information like that just puts into perspective how much of my free time the Halo franchise has killed over the years. During my college years I played a lot of Halo against my friends. I'm glad to see I'm not the only one who had their life consumed by Halo.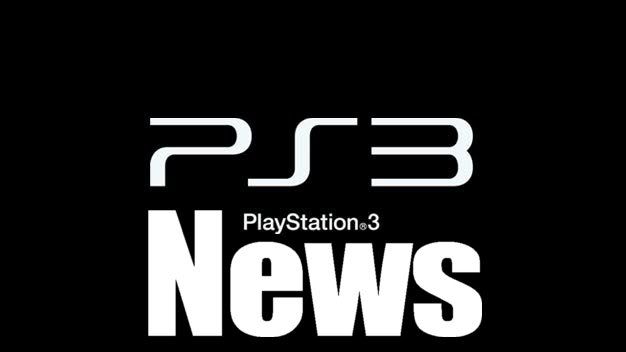 Rock Band is Back – Harmonix, the developer of the hit Rock Band games, has announced their plans to release a new Rock Band title. There is a twist though, Rock Band Blitz is designed to be a single player experience where the gamer can play all the instruments in a track using the controller and not the guitar peripheral. The game will work with the entire back catalog of Rock Band music and ships with 25 songs. Rock Band Blitz is set to release this summer on both PlayStation Network and Xbox Live.
Via: GameSpot
The Rock Band games were a huge craze just a couple years ago. Then the manufacturers oversaturated the market by releasing multiple new versions of Guitar Hero and Rock Band in one year. People just lost interest in the games. I was never the biggest fan of these rhythm games unless there was a large group of people playing. Rock Band and Guitar Hero are fantastic party games and acting like a crazy rock star with a bunch of friends is usually a blast.
Turning the new Rock Band into a single player game removes the bulk of my interest in the game. Add in the fact that the console controller is used to play and not a guitar, mic, or drum peripheral and this doesn't seem like Rock Band. To me it seems like Harmonix made use of the Rock Band name to make a game loosely related to the original Rock Band games. Maybe I'll be wrong and this will pay off, but I don't see a lot of success with the new Rock Band.
Spring Fever on PSN – Amazon Instant Video recently appeared on the PS3's cross-media bar seemingly out of nowhere. The Amazon service is a clickable icon in the XMB's video section. This icon prompts a 19MB download. Individual films and TV shows are available for rental and purchase individually at varying costs, though Amazon Prime members are given full access based on their annual subscription.
Via: CNET News
I love it when more streaming media services are added to one of my consoles. To be fair, I have not tried this new, to the PS3, service. But, I have used the Amazon Instant Video feature on my Roku box. I think this service could be an interesting competitor to Netflix on the PS3. Netflix provides all the movies you can watch but they are generally older. If you are a Prime subscriber then there are many 'free' movies and TV shows to watch. But, you have the option to purchase or rent newer movies and TV shows individually. This is a winner for PS3 owners, now they have more streaming video options.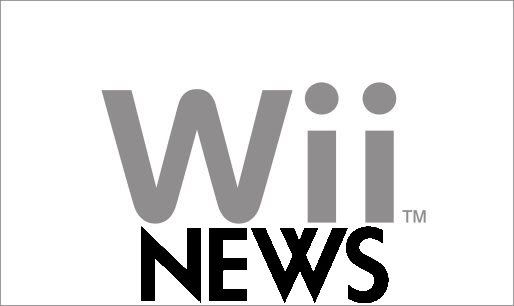 Wii U Gets a Launch Date… Maybe – Rumors have hit the web that the Wii U will launch in North America on November 18th with a launch in Japan a week later. This fits with previous reports that Nintendo would launch the new console in the 4th quarter of 2012.
Via: Time TechLand
This is launch date that makes sense. It gets the system on the market just in time for the Christmas rush. In the past the GameCube and the original Xbox have also launched in mid-November so there is a precedent for this release date. What really surprised me is that the Wii U will go on sale in North America a week before in Japan. Japanese sales will be huge regardless of the launch date but I'm just shocked that Nintendo is not giving their local customers first chance with the Wii U.
Keep in mind, this is all rumors. My bet is that at E3 we will hear official word from Nintendo on when the Wii U will be in stores. We might even see a release date that is the same around the world.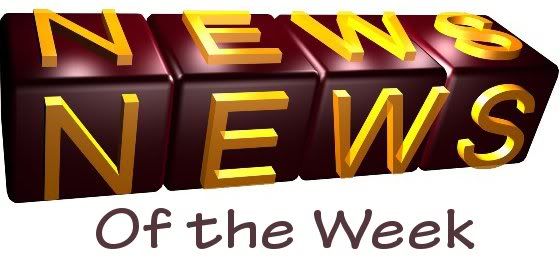 BioWare Announces Mass Effect 3: Extended Cut DLC – BioWare announced today their plans to release Mass Effect 3: Extended Cut, an answer to thousands of fans' displeasure with the current ending in the game. The free DLC pack will add additional cinematics and epilogue scenes, but makes no mention of altering what's already there in any way. Expect it to release later this summer for the Xbox 360, PlayStation 3 and PC.
As for what to expect content-wise in this DLC, Mass Effect 3 executive producer Casey Hudson provides the following:
"We have reprioritized our post-launch development efforts to provide the fans who want more closure with even more context and clarity to the ending of the game, in a way that will feel more personalized for each player."
BioWare has also produced a handy FAQ detailing what will and won't happen in this free DLC. It can be found on BioWare's web-site.
Via: Escapist Magazine
Kudos to BioWare making this DLC free. But, in all fairness if the DLC adding to the ending had cost money the upset fans would go nuts yet again leading to another PR nightmare. The smart move was to make the DLC free. Some people won't be happy because this is not intended to redo the ending but instead to provide closure and more information. To be honest, I can live with that. I still don't think the ending, as a whole, makes much sense but my biggest complaint was we have no idea how everyone else in the galaxy fares after the Reaper threat is stopped.
My hope is this DLC will show what has happened to the squadmates and hopefully explain how the galaxy remains intact despite
Mass Effect 3 Spoilers Being
the destruction of the mass relays. The destruction of a mass relay destroyed an entire solar system in the Arrival DLC but somehow the destruction of the entire mass relay systems at the end of Mass Effect 3 has no repercussions. What I also want to find out, is what happens on Earth assuming everyone has survived. If the destruction of the relays doesn't destroy Earth then there are many species trapped on Earth. The Turians and Quarrians will be unable to consume Earth-based foods due to their dextro DNA. How will they survive in this new galaxy?
End Mass Effect 3 Spoilers
Those are just some of the questions I would like to see answered. Hopefully they are in this free DLC. I would love to see some of the ambiguity of the ending of Mass Effect 3 resolved.
Follow 411 on Twitter!
My personal Twitter: @RoundTableNerds
@411mania
@411games
@411wrestling
@411moviestv
@411music
@411mma
I had a lot of fun responding to comments on Mass Effect 3. I think it's a fun topic to debate because there isn't really a right or wrong opinion. Feel free to leave comments based off of my responses on Mass Effect 3, let's keep the debate going!
If you'll pardon some shameless self promotion I have been lucky enough to be involved in some other 411Games pieces this week. I was lucky enough to get to review Diabolical Pitch an Xbox Live Arcade game making use of the Kinect. It was a fun game but there are times when the camera can't keep up with the player movements. Also, the 411 Games staff has put together their Top 5 Movie Games this week. I've been catching a lot of flack in the comments and I deserve it. Goldeneye was not even in my top 5, but in my defense I tend to forget it's a movie tie-in game. The game stands alone in my mind. Check out the top 5 and let everyone know what you think of their lists.
Thanks for checking in for your weekly dose of gaming news. It should be interesting to see how some stories, such as the next version of the Xbox and PS3, progress over the next week. Before closing everything up for the week I'd like to take a moment to shamelessly self promote myself. I had a chance to review MLB 12″: The Show and thought it was pretty fun. For someone who hadn't played a baseball video game in years it was a lot of fun once I got over the learning curve.
As always, please make use of the comments to let me know what you are thinking. Feedback is always welcomed.
NULL
comments powered by Disqus