Around the Gaming World News Report 04.20.12
April 20, 2012 | Posted by
Hey everyone, welcome to the latest installment of Around The Gaming World. If this is your first time checking in I try to cover some of the major stories for each console in addition to news, which in my opinion, is the news of the week.
First let's go through a couple comments from last week.
In England they have been advertising that DLC limit for 2 years now, it's common sense for ****'s sake
Posted By: Guest#9555 (Guest) on April 13, 2012 at 12:33 PM
I didn't know they were doing that in England. I wish it was a the law here in the US. Maybe the legislation in California is a small step forward.
Seriously… Why would a digital woman create such a huge fucking rack? This is why women don't respect us gamers. Shit like this. Embarrassing.
Posted By: Mike Dynamo (Guest) on April 17, 2012 at 01:03 AM
Honestly Mike I think the only reason they do it is to cater to the younger teenage audience. But it is a problem seen in many things not just games. Comics and movies suffer from similar problems were characters are over-sexed just to make people pay attention. As for the respect factor you mentioned my female gamer friends haven't been offended by the over-sexualizing of Cortana and other characters. I think they are just used to it or desensitized to it at this point.
And now, it's on to the news!
Halo 4's Release Date – It has been announced that Halo 4 will be coming on Nov. 6. The announcement was commemorated with a video by Red vs. Blue.
In the meantime, Game Informer had some more multiplayer info on the game. The game will come with a new mode called Regicide, which is a free-for-all match type. One player will start as King, who earns points by killing anyone else. However, non-King players can kill the King to earn points from a bounty, as well as becoming King.
Via: Game Informer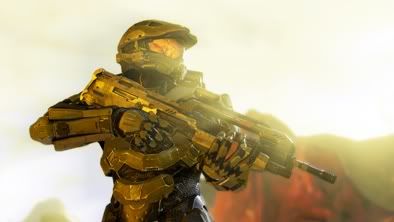 This week 343 Industries and Microsoft announced the release date for Halo 4. Lucky for us, it's coming out in time for this holiday season. The game is slated for a November 6th release. I didn't realize that the game was this close to release. In all honesty, I was expecting a release data of holiday season 2013. That being said I'm very excited to see what 343 Industries is able to do with the Halo franchise. This will the first game in the series not designed and created by Bungie.
Anytime a new multiplayer mode is released I am generally unimpressed at first. However the Regicide game sounds like it would be a lot of fun. It should lead to some fast and furious online action. 343 Industries has some big shoes to fill, but I think they should be able to do a good job on Halo 4.
HBO-GO Works With Comcast – Comcast is now a supported TV provider for HBO GO® on Xbox LIVE®. With an Xbox LIVE Gold Subscription and a subscription to HBO®, you can get unlimited access to every episode of every season of your favorite HBO shows, movies, and more. If you do not have an HBO or Xbox LIVE Gold Subscription, you will still be able to preview content by downloading the app and clicking "Preview HBO GO."

Via: Microsoft Open E-Mail
If you're a Comcast subscriber and you've been wanted to watch HBO-GO on your Xbox 360 I'm pleased to announce that is now possible. When HBO-GO first was available on the Xbox, Comcast subscribers couldn't use the service. This week Microsoft sent an e-mail out announcing the streaming on-demand service could now be viewed by Comcast customers. I gave it a quick try and didn't find it too different from the experience on my iPad or PC. Maybe now I'll get the chance to watch Game of Thrones and get caught up on True Blood.
My understanding as to why this wasn't originally on the Xbox is that it all came down to Comcast. Comcast provides users access to HBO-GO via the web and iOS/Android devices. Even though HBO-GO is available on the Roku I cannot access it via my Comcast account. The same was true for the Xbox 360 when the HBO-GO app went live. This was because Comcast was not paying for this service to be extended to their customers. Once Comcast chose to enable HBO-GO for customers on the Xbox it was an easy fix. Now, I just need them enable viewing on my Roku box.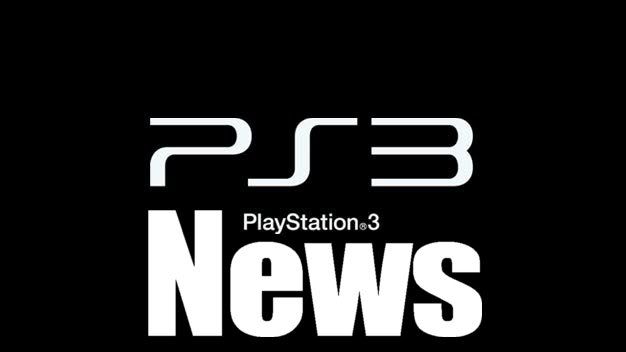 God of War 4 Leaks – Earlier there was a leak of the new God of War game on Amazon. The page showed the title of the game, God of War: Ascension, as well a trailer. Sony has since confirmed the game, coming to the PlayStation 3 as an exclusive.
Sony confirmed that the game would be a prequel, and that more information about the game would be posted on the PlayStation blog on April 30th. The game will follow the hero of the series, Kratos, and map out his origins as "he takes his first steps on a now legendary quest for freedom and vengeance."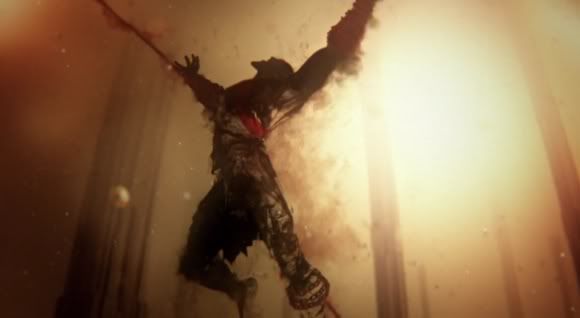 Via: The Verge
It's no secret that Sony has been making plans to release a new installment in the God of War Series. But, It is cool to finally get some background, even if it's minimal, about the new game. In all fairness, I should disclose that I have only played a little bit of God of War III so the story of the game is something I don't know very well. However, my lack of knowledge on the back-story shouldn't be too much of a hindrance. GoW 4 is set to be a prequel and serve as an origin story for Kratos. For me, that's great because I know very little about Kratos other than the fact he's a pretty badass fighter. This is one game I intend to check out once it's released.
Sony has not announced a release date aside from a broad statement that the game is due out in Spring 2013. Additional details on the game are slated to be revealed on the PlayStation blog on April 30th. My guess is that Sony will reveal more details such as the actual launch date of the game and more on the storyline that will be covered. If you're a God of War fan, I imagine this is very exciting news. And if you're not a fan or haven't played the series I think that God of War 4 will be a good jumping on point.
The PS Vita Is Losing The Console War – Sony can't be happy with recent sales of its new PS Vita portable console in Japan. Sales of the portable gaming device have reached a record low in Japan. Executives at Sony have to be wincing right now with the Vita slipping to fourth place spot in hardware rankings. The Vita only sold 8250 units in Japan for the week.
Sony can at least smile at the fact that the PS Vita sold more units than the Nintendo Wii. The Wii sold and even more abysmal 6,837 units. Granted the Wii is years old now and will be replaced soon and the Vita is virtually brand-new. The top seller in the hardware rankings was the Nintendo 3DS.
Via: Edge-Online
I wish I could say I was surprised by this news, but I'm really not. While the Vita is packed with high powered hardware that came at a price. It's a really expensive handheld gaming system. The price goes up even more if you want to add in 3G capabilities. I'll be the first to admit that when I tried a demo unit I was impressed with the graphics on this little handheld system… but not impressed enough to buy one. I think the last handheld system I bought was the Game Boy Advance SP and to this day I still break it out from time to time.
It wouldn't surprise me to see Vita struggle in the US, but the fact its struggling in Japan does surprise me. Playstation devices have always done well in the Japanese markets. I wonder how much of the Vita's struggles are related to price and the current crop of games. Personally, I think the portable gaming market is very tough to compete in. The rise of the smartphone has made it so consumers can have one device for both casual gaming and communication. Apple and Android stores both see huge numbers of casual games be purchased by smartphone owners. I can't help but think that cuts into portable gaming sales. I know that I play casual games on my iPhone or iPad much more often than I break out my Game Boy. It wouldn't surprise me if this generation sees the last of dedicated portable gaming systems.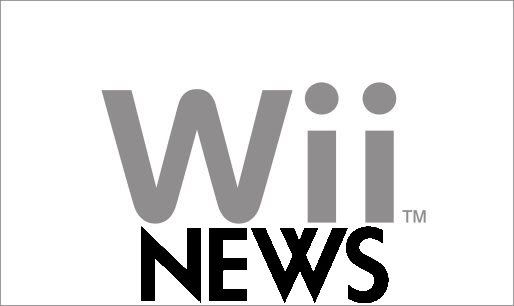 Mario Will Be At E3 – Eurogamer confirmed with Nintendo that Miyamoto revealed that a Wii U Mario title will be shown at E3.
"In a recent interview, Mr. Miyamoto confirmed that a new Super Mario Bros. game for the Wii U system will be shown at this year's E3 Expo," a Nintendo representative said. "We'll have more to announce about our plans for the E3 Expo at a later date."
It's unknown if it will be the tech demo shown for the Wii U last year, or a new entry in the franchise.
Via: Eurogamer
It should come as no surprise to anyone that Nintendo is unleashing the big guns for the debut of the Wii-U. In this case, this big gun is Mario. The Big N has announced that Mario will be featured in a Wii-U game. Now, we all knew this was coming, but it is good to see Nintendo confirm and announce a new Mario game. I don't care how tired or old the formula is, there is just something about Mario games that I find to be really fun.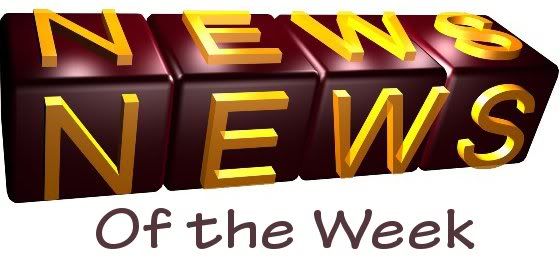 Data Mining Your Consoles – The U.S. Navy recently hired an outside contractor, Obscure Technologies, to develop computer forensics tools capable of analyzing network traffic and stored data on gaming consoles.
The contract, valued at $177,237.50, calls on Obscure Technologies to create hardware and software tools that can be used to extract data from video game systems, compile a collection of data (disk images; flash memory dumps; configuration settings) extracted from new and used video game systems, and prepare a 10-20 page report including the following:
Detailed accounts of issues involved in extracting forensic data from a series of game consoles, technical information regarding how information can be extracted from video game systems, any engineering decisions that were made and why, what work remains to be done, and any failings of the approaches followed.
"This project involves furnishing video game systems, both new and used, and creating prototype rigs for capturing data from the video game systems," reads the Navy's official listing.
The project seeks to create these tools for use by the United States Department of Homeland Security Science and Technology.
Via: Threat Post
According to a report, the DHS, as well as the United States Navy, have established a way to gain access to private activity and conversations through online game networks with the help of Obscure Technologies. To start with that's little scary but not really surprising. I'm sure a bunch of 3 letter agencies are already tracking just about everything people do on the phone or on the web. Extending to gaming networks is a logical extension for them. To be fair though, I really don't see PSN or Xbox Live as hotbeds for terrorism. But, you never know.
The murky area here is the law. Privacy is always a touchy subject, so privacy advocates will probably be quite troubled by this news. It was recently reported that even when Xbox owners used the Microsoft provided utility to format their Xboxes that personal data was still retained. My guess is this is the data the Navy is looking to retrieve.
Follow 411 on Twitter!
My personal Twitter: @RoundTableNerds
@411mania
@411games
@411wrestling
@411moviestv
@411music
@411mma
Thanks for checking in for your weekly dose of gaming news. It should be interesting to see how some stories, such as the next version of the Xbox and PS3, progress over the next week. As always, please make use of the comments to let me know what you are thinking. Feedback is always welcomed.
If you find yourselves bored on Xbox Live, send me a message. I'm always looking to put together a good team on the Mass Effect 3 multiplayer to tackle some gold challenges. Without a good team you just get your ass kicked.
NULL
comments powered by Disqus