Around the Gaming World News Report 05.04.12
May 4, 2012 | Posted by
Hey everyone, welcome to the latest installment of Around The Gaming World. If this is your first time checking in I try to cover some of the major stories for each console in addition to news, which in my opinion, is the news of the week.
First let's go over the comments.
Uncharted 3 may be the most disappointing sequel I've ever played, and that includes Zelda 2 for the NES. Using the phrase "game of the year" about it is an added insult.
I haven't bought Nintendo hardware since the SNES, but I hope they get it together. As much as I'd like to have classic Nintendo games on PSN, the loss of competition would be bad for the industry. Sony and Microsoft are already considering lockout codes to end the used game market or even friends swapping with each other; the end of Nintendo would only embolden them.
Posted By: Jason Douglas (Registered) on April 27, 2012 at 02:35 PM
I've never played the Uncharted series. My friends liked the 3rd game in the series but said it wasn't quite as good. However, if it's not as good as its predecessors it shouldn't be labeled as Game of the Year.
I was a Nintendo fan up through the N64. I loved that system, but I just couldn't get interested in the Gamecube. That was the generation I jumped to the Xbox. To be fair, I eventually bought a Gamecube one summer for 40 bucks so I could play Zelda and Smash Bros. It was $40 well spent but the game selection for that console and the Wii just isn't great. I hope that we don't get Nintendo games on PSN or XBL too, mostly because it would probably screw up the industry.
And now, it's on to the news… strangely without any comments from Ric Flair's pen!
Halo 4 The Web Series – Microsoft has announced that a live-action web-based TV show will be starting soon. The intent is to bring in new fans that may not have played the Halo games but are curious. The man at the helm of the Halo franchise, Frank O'Connor, was quoted as saying that the Web series will help "people to get on board this universe without feeling intimidated." Unlike the Halo movie, however, which would have been designed to have mass market appeal in its own right, this Web series is geared mainly to drum up business for the new game and will provide an extensive back story for Halo 4.
In Halo 4: Forward Unto Dawn, Master Chief will work with a cadet who is ends up becoming a leader on a UNSC spaceship. Each episode will be 15 minutes and new episodes will be added on a weekly basis.
Via: Venture Beat
I'll admit, I'm excited to see where Microsoft will go with this series. The live action commercials created for Halo 3 were really cool looking and created on a commercial budget. Since Halo is a Microsoft property I'm sure they will sink the money into making this series good. And then, they will hype the hell out of it on Xbox Live and on the web.
I'm curious to see how many episodes they release for this web-series. Hopefully they are able to bring in the voice cast from the games too. It would be rather odd for the Chief and Cortana to sound different.
Get Your Xbox On Contract – Microsoft is about to launch a subsidized Xbox 360 package, in which the hardware will cost $99 but be tied to a two-year subscription plan, according to a report Wednesday.
The bundle will include a 4 GB Xbox 360 model and a Kinect sensor and be sold at Microsoft Stores. It will require a $15/month subscription to Xbox Live and there will be an early termination fee.
Via: Wired
Well I can say that this is a business model I never thought I would see on the Xbox. I guess I can see how this package would be appealing to people without a large amount of cash in the back at one time. You could basically pay your Xbox off in installments. However, you are paying a lot for the basic Xbox. Sure $99 up front sounds great. But if they bill you $15 per month for Xbox Live that's expensive. Over the course of a 2 year contract you will have paid $360 alone in Xbox Live fees. I can go buy a prepaid card on sale and spend $36 for 12 months of Xbox Live service. This plan doesn't appeal to me, and I don't see it working out for most consumers once they do the math and see how much they are actually spending. It's damn expensive.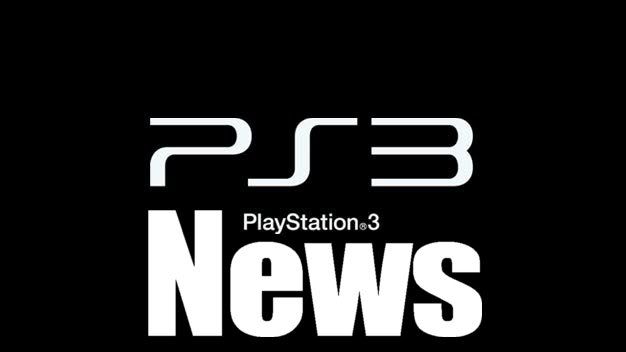 Playstation Partners with Major League Gaming – Sony's PlayStation division will be partnering with the leader in competitive gaming for a new round of video game battling platform known as the MLG Spring Fighting Arena. Claiming that there are "thousands of dollars on the line," Sony said the PS3 will be the official console used in the new Major League Gaming battle royales. The games that will be included are Mortal Kombat and SoulCalibur V.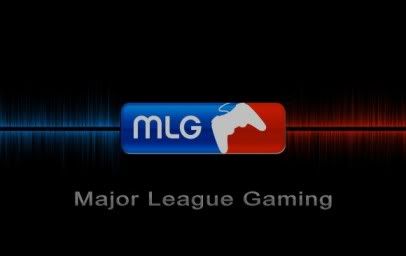 Via: PlayStation Blog
This is good news for Sony. It seems that more often professional gaming is really starting to become less of a nerdy pursuit and more mainstream. ESPN airs a Madden challenge series and SciFi channel had a gaming reality show where gamers competed against each other. The really nice part for Sony here is that they have made themselves the official console for MLG.
Not only is the PS3 the official console but Sony worked a deal to ensure they would be able to stream the contest. Sony sold an all access HD pass for $4.99. Personally I had no intention of watching but it's nice the option is there for folks who might care to watch.
PS3 Owners and the PS Vita – The folks over at PlayStation Universe conducted a poll amongst their readers trying to figure out the lack of interest in the PS Vita console. Poor battery life, the high price of memory cards and lack of functionality of Remote Play are among a few of the reasons some gamers aren't interested, but opinion largely comes down to two things: price and games. They also stated that all of the polled users owned PS3s but only 30% owned a PS Vita.
Via: PlayStation Universe
I realize that I rip on the PS Vita a lot, but these results, albeit not very scientific, are interesting to me. If the hardcore fanbase who own PS3s can't get interested in the Vita then there is a problem. Their concerns over the console are legitimate too. The device is expensive and right now there aren't any killer games out for the Vita. Nintendo ran into the same problem with the 3DS and after a price drop, sales picked up. To be fair Nintendo now sells the 3DS at a loss, but maybe this is a strategy that Sony should follow as well. Its better to sell at a loss and develop a fanbase than it is to not sell many systems at all.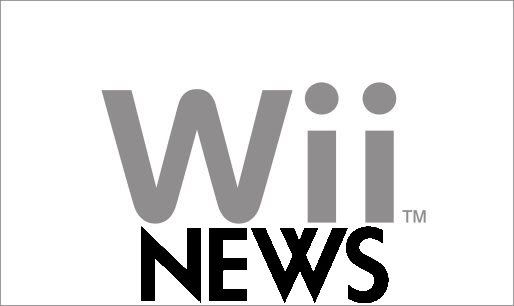 Nintendo is Going Digital – Nintendo offered insight into its plan to distribute new 3DS and Wii U games digitally in addition to retail. It won't just be select games like New Super Mario Bros. 2; according to the publisher, "The majority of Nintendo-published Nintendo 3DS games will have the same dual-distribution strategy. Likewise, the majority of Nintendo-published Wii U games will be available both as packaged products and as digital downloads starting on launch day.".
Via: Joystiq
I'm happy to see that physical copies of the games will still be available. I think this is an interesting move for Nintendo. It certainly makes it easier to get instant gratification when it comes to buying a Nintendo game. The only drawback is that these downloaded games are linked to the console that purchased them. That means if you want to play New Super Mario Bros at a friend's house the game is non transferable. I understand they want to prevent piracy but it's things like that, that will cause me to continue buying my games on physical media.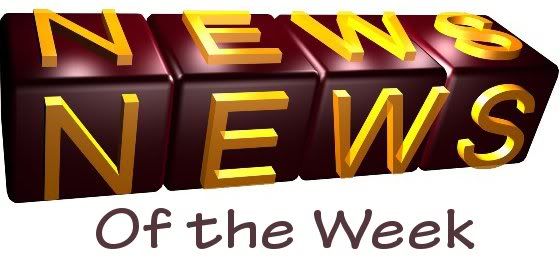 Elder Scrolls Online is Coming – Bethesda Softworks will bring its popular Elder Scrolls series of single-player RPGs online next year.
The Elder Scrolls Online, developed by Zenimax Online, will be the first multiplayer version for the critically-acclaimed and commercially successful franchise since its debut 18 years ago.
Via: GamaSutra
I think I speak for everyone when I saw it was only a matter of time before Bethesda chose to make an MMO set in the Elder Scrolls world. There's not much known about the plot but reports say that trailers are expected to be released today. My biggest concern is that Skyrim was kind of glitchy at times. Hopefully they can avoid the glitches in this MMO.
The real question is, will this be the game to finally dethrone Blizzard's World of Warcraft? I've never played WoW, but my understanding is the only thing that could beat WoW, is Blizzard screwing it up. Seeing as WoW is such a cash cow I don't see it getting messed up anytime soon. They have just too big a lead for anyone to beat them. However, it would seem reasonable that an Elder Scrolls MMO could take some users away from WoW. If the Elder Scrolls game is good those gamers might stay away from WoW.
Follow 411 on Twitter!
My personal Twitter: @RoundTableNerds
@411mania
@411games
@411wrestling
@411moviestv
@411music
@411mma
Thanks for checking in for your weekly dose of gaming news. It should be interesting to see how some stories, such as the next version of the Xbox and PS3, progress over the next week. As always, please make use of the comments to let me know what you are thinking. Feedback is always welcomed.
Pardon me for a moment while I shamelessly self promote. I recently joined a podcast as one of the weekly host. The podcast is entitled All Things Good And Nerdy. With a name like that we have to cover video games. I'm looking for suggestions on game topics you would want to see/hear discussed by a group of nerds. Let me know in the comments below. If you're interested in checking it out the audio is on iTunes just search All Things Good And Nerdy. But seriously, send me discussion topics, I'd love to hear what people want to hear about.
If you find yourselves bored on Xbox Live, send me a message. I'm always looking to put together a good team on the Mass Effect 3 multiplayer to tackle some gold challenges. Without a good team you just get your ass kicked.
NULL
comments powered by Disqus