Around the Gaming World News Report 05.11.12
May 11, 2012 | Posted by
Hey everyone, welcome to the latest installment of Around The Gaming World. If this is your first time checking in I try to cover some of the major stories for each console in addition to news, which in my opinion, is the news of the week.
First let's go over the comments.
a brand new PS3 is cheaper than a Vita base model with no memory card or extras. There's simply nothing to play on the Vita. Granted, the 3DS had nothing to play initially until they dropped the price and came out swinging with great 1st party games.
Posted By: Guest#7040 (Guest) on May 04, 2012 at 08:40 AM
To be fair it took the 3DS some time to drop in price. If the Vita price drops before the holidays and some big-time games come out it might be able to recover.
I received this comment via e-mail. It made me laugh so I decided to share. It looks like Ric Flair's red pen is back this week.
First of all how are you gonna criticize the xbox pay for play when you got your rent a center xbox from the most overrated qb ever and an amateur porn star And you are well experienced in downloading things from the internet and getting instant gratification. The day your mom installed dsl in your basement was the greatest day of your life.
Now go back to your imaginary video game playing female friends
Hypothetically, let's say I did in fact get my Xbox from Rent-A-Center, it's still cheaper than the subsidized plan that Microsoft is pushing out. I'm sad to report you're off base on the DSL comment though. It was actually a cable modem we got installed, but that's not really important. But thanks for checking in again, looking forward to seeing what you've got to say next.
And now, it's on to the news…
Try Out Star Wars Kinect – Microsoft has released a playable demo for Star Wars Kinect. If you are a gold subscriber and have a Kinect now is your chance to try and use the power of the Force.
Via: Major Nelson
Smart move by Microsoft here. Star Wars Kinect has gotten beat up by reviewers since its release. But, Star Wars fans still want to try the game out. This demo gives fans a chance to try out the game. In some cases a fan may try the game, decide they like it, and then buy it.
Of course the tradeoff is that some fans will try the demo and think the game is crap. Then they won't buy the game and will probably rip on it. Overall, releasing a demo is smart strategy in my opinion. At the very least I am going to try the demo of Star Wars Kinect.
Kinect Controls Your Robots – Suidobashi Heavy Industry is building a 12.5 foot tall robot weighing 4.9 tons that partially relies on Microsoft's Kinect system. The robot itself utilizes the V-SIDO system for controls, but the Kinect is used in the cockpit, detecting the pilot's head movements and turning the body accordingly.
The mecha features four legs that are supported by wheels, allowing both support and ease of movement. Everything is controlled using a smartphone, master-slave control, and the Kinect sensor bar. The robot isn't operational yet, but the group says they're hoping to have everything up and running by the end of the year.
Via: Plastic Pals
I know I've said before that I really the Kinect, at least from a technology standpoint. The tech that goes into tracking bodies and translating that into a video game is really cool. Add in the fact the sensor also uses depth of field for motion controls and the camera is a solid piece of technology. One of the smartest things Microsoft did make the Kinect SDK available to the pubic so that they could build systems that made use of this camera.
This is just the latest cool gizmo to make use of the Kinect. I mean honestly, how cool is it to control a giant robot/mech with your body? It's like something out of a SciFi movie. There have been many developers that have made use of the Kinect for their projects, but I think this is one of the coolest uses of the camera. Now if only we could get games that were as cool as these independent projects we'd be in good shape.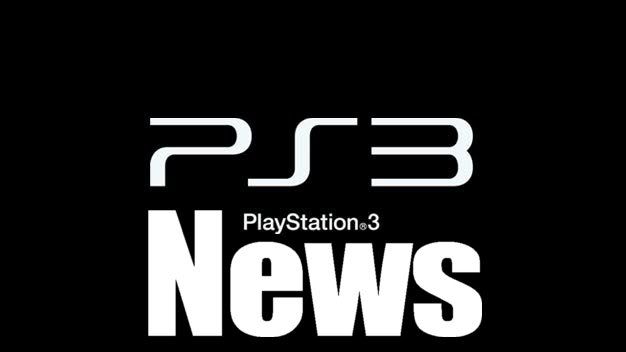 BioShock Infinite Gets Delayed – The highly anticipated Bioshock Infinite will publish much later than expected, according to a posting on the developer's website Wednesday morning.
The game, originally slated to release Oct. 19, will now go on sale Feb. 26, 2013. To make the game "something more extraordinary," Irrational Games Creative Director Ken Levine said in a posting to Irrational's website, he wanted to give the developers more time to work on it.
Via: Mashable
I think the makers of the BioWare series have earned enough goodwill to not get crushed by the fans on this. The delay makes sense if it's to lead to a better game in the end. What surprises me the most is that they pushed past the holiday season. That's what makes me think this isn't a move focused on money. If this were focused on money they would move the game release to late November or early December. Regardless of the release date, this game should still be a lot of fun.
New PS3 Bundle – On May 25 Sony will be releasing a new Playstation Bundle specifically targeting Call of Duty fans. PlayStation is partnering with Activision to pair the blockbuster and record-setting video game franchise Call of Duty along with the best console for core gamers, the PS3. Today we are announcing a Limited Edition PS3 Call of Duty: Modern Warfare 3 bundle which includes a copy of Call of Duty: Modern Warfare 3, the hit title that set a new entertainment launch record upon its release in November, and a 320GB PlayStation 3 System, for only $299.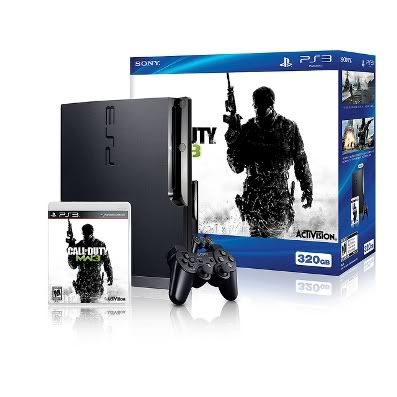 Via: PlayStation Blog
It's always cool when game companies release new bundles but this one seems a little lackluster. You get a regular PS3 that is bundled with a game that has been out almost a year. Yes, I know I'm an Xbox fanboy, but when Microsoft releases a new bundle generally the console has a specialized paint job and is bundled with a new game. If you don't have a PS3 and like first person shooters this isn't a bad bundle. It's nothing special but it's a good deal.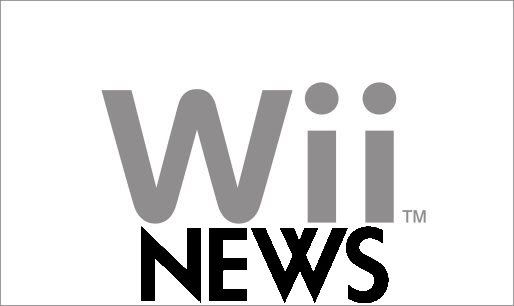 Bored Student Makes Mario Kart – An MIT student, Charles Guan, has been designing a miniature kart that strongly resembles those seen in the Mario Kart franchise. Guan calls himself an "electromechanical hobbyist" and says that Mario Kart had a big influence on him in his early days – apparently he was fascinated with the electromechanical properties of the miniature karts.
Via: Slashgear
I was an engineering student in college and always had fun getting to make crazy gadgets. Sadly, I never got to make anything near as cool as this kart. It looks like it would be a fun ride, all I know is that I want some red turtle shells to throw if I ever ride a kart like this.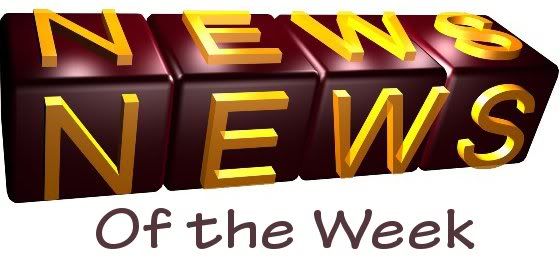 Star Wars: The Old Republic Is Hurting – After a strong start at the end of 2011, interest in Star Wars: The Old Republic — specifically, paying a monthly fee to play Star Wars: The Old Republic — is steadily on the decline. Publisher Electronic Arts says the game now has 1.3 million subscribers, a noteworthy drop of 400,000 subscribers from earlier in the year.
Via: Game Trailers
First, I will fully admit that I am not an MMO fan. This is mostly because I watched many friends nearly fail out of school while playing World of Warcraft. I know that I would probably enjoy WoW and get addicted to I tend to avoid MMOs. I did try the beta of Star Trek Online and found it very boring, so I never played the full game. That being said, SWTOR was an MMO I thought I would try someday. Combining Star Wars and BioWare has always been a winning combination in the past. To be honest, it probably is a good combination but it's hard to compete against the behemoth that is World of Warcraft.
The fact that SWTOR has lost 400K subscribers since February probably isn't a massive surprise. EA says there are still about 1.3 million active players, but really this is all a drop on the bucket compared to WoW. I think that many of these 400K that have left SWTOR are going back to WoW after giving the BioWare property a chance. Until WoW goes away it's going to be very hard to compete. With a respectable number of subscribers SWTOR is not a disappointment, but I don't think it is as big as EA/BioWare had hoped it would be.
Follow 411 on Twitter!
My personal Twitter: @RoundTableNerds
@411mania
@411games
@411wrestling
@411moviestv
@411music
@411mma
Thanks for checking in for your weekly dose of gaming news. It should be interesting to see how some stories, such as the next version of the Xbox and PS3, progress over the next week. As always, please make use of the comments to let me know what you are thinking. Feedback is always welcomed.
Pardon me for a moment while I shamelessly self promote. I recently joined a podcast as one of the weekly host. The podcast is entitled All Things Good And Nerdy. With a name like that we have to cover video games. I'm looking for suggestions on game topics you would want to see/hear discussed by a group of nerds. Let me know in the comments below. If you're interested in checking it out the audio is on iTunes just search All Things Good And Nerdy. But seriously, send me discussion topics, I'd love to hear what people want to hear about.
If you find yourselves bored on Xbox Live, send me a message. I'm always looking to put together a good team on the Mass Effect 3 multiplayer to tackle some gold challenges. Without a good team you just get your ass kicked.
NULL
comments powered by Disqus