Around the Gaming World News Report 05.18.12
May 18, 2012 | Posted by
Hey everyone, welcome to the latest installment of Around The Gaming World. If this is your first time checking in I try to cover some of the major stories for each console in addition to news, which in my opinion, is the news of the week.
First let's go over the comments.
Also I'm sure a lot of the subscribers SWTOR has lost is people such as yourself, who really aren't into MMOs. I'm sure a lot of people basically purchased and tried the game due to A) Bioware's RPG history and, B) the Star Wars franchise.
Posted By: Guest#8555 (Guest) on May 11, 2012 at 12:38 AM
I almost tried SWTOR just for the story. Once I learned it had nothing to do with the character that I had met in KOTOR 1 or 2, I decided I wasn't going to try the MMO.
No, a lot of people left SWTOR because it's nothing special. The voice acting and stories can only gloss over the boring-ness and the bugs for so long. I waited patiently for 3 years for the game and quit after 2 and a half months, and know plenty of more people that have quit and are just waiting for their subscriptions to run out. Do yourself a favor, if you want to try an MMO, don't let it be SWTOR.
Posted By: Guest#1175 (Guest) on May 11, 2012 at 01:00 AM
I've heard that same thing about the game. Namely that it was basically just another MMO and nothing too special. My hope was the BioWare would put out an awesome MMO, especially if it was based off of the KOTOR series. It looks like I was wrong.
I believe the shenanigans with Mass Effect 3 may also have an effect too. Many people who played both are showing there displeasure by cancelling their subscriptions
Posted By: Guest#9486 (Guest) on May 11, 2012 at 07:56 AM
I'm not sure if those two are linked. I think it's more coincidental that they lost gamers around the same time as Mass Effect 3. This is probably in part to people having finished the story and growing bored and maybe even because they wanted to go play Mass Effect 3. Not everything EA/BioWare does can be linked to the outrage over Mass Effect 3.
Maybe now that they have gotten over their "No Direct Sequels" policy, Bioware can start working on delivering the long awaited Star Wars – Knights of the Old Republic 3?
Posted By: Guest#1095 (Guest) on May 11, 2012 at 09:52 AM
I would love to see KOTOR 3 come out. Do I think it will happen? Sadly, no. They finished the story of Revan and the Exile in a book written to serve as a prequel to SWTOR. From all reports the book was bad too.
Of course you are excited for Star Wars on the kinect. It's going to let you live your life long fantasy of being like the Star Wars Kid. Only thing that would make it better is if he autographed the box for you.
Your parents must be so proud to spend all that money to send you to a second rate college like WV only to find out that as an engineering student you had wet dreams of one day driving a mario kart replica.
Don't even lie. You have a WoW account, you just want to seem like a hipster and hate on it to impress your imaginary video game playing female friends.
The fact that you know Rent A Center is cheaper just proves you bought your XBox from there.
Posted By: Ric Flairs Red Pen (Guest) on May 15, 2012 at 04:36 PM
Oh as always it's good to see the Red Pen again. First of all, how do you know I'm not in fact the Star Wars kid? I'm not, but be honest lots of kids when they were young pretended to have lightsabers. This kid had the misfortune of getting videotaped and becoming one of the first internet memes.
I'm a little scared to see you've researched me enough to know I graduated from the College of Engineering at WVU. But hey at least it means I don't have to live in a 30 year old trailer park like I'm told a certain red pen does. Is that one you?
Rent a center? You seem to be fixated on that. Were you left there by Flair when he there doing a cheap infomercial?
And now, it's on to the news…
Huge Sales For Minecraft – The Xbox 360 release of Minecraft continues to set records on Microsoft's Xbox Live Arcade platform. The console port of Mojang's indie megahit has already sold in excess of one million copies since its release on May 9.
Not bad for one of the most expensive Xbox Live Arcade games to date.
Microsoft boasted today that Minecraft: Xbox 360 Edition players have spent more than 5.2 million hours mining since launch, with 4 million multiplayer sessions played and more than 2.4 million hours spent playing multiplayer.
Via: The Verge
Minecraft was a huge indie success on the PC. But, there were a few that had doubts as to whether it would succeed on the Xbox 360. It looks like fans are really enjoying this game. In one night 400,000 copies were sold. That's a crazy and impressive statistic.
I think I'll stick to Minecraft on the PC though. There is an added advantage on the PC of being able to play one of the many mods or custom levels that are created by Minecrafters. What I would love to see Microsoft do is allowing custom mods to Minecraft be added to the Marketplace for download. That would be damn cool!
Kinect Controls Your Robots – Microsoft revealed Halo 4's Limited Edition, the $100 package gets you a fancy box, a "UNSC Infinity Briefing Packet," and a host of in-game bonuses, expanding the multiplayer experience.
The LE includes the "War Games Map Pack," a voucher for "three future competitive multiplayer map packs, each including three locations, available for download post-launch on Xbox Live." It also includes early access to six multiplayer Specializations, which will only be released at launch in this package; they'll be "released over time" to the general audience.
Other digital bonuses include an exclusive armor and weapon skin, an in-game emblem, and an Avatar prop. The LE also includes an "extended 90-minute version" of the Halo 4: Forward Unto Dawn video series, extra featurettes, and making-of videos.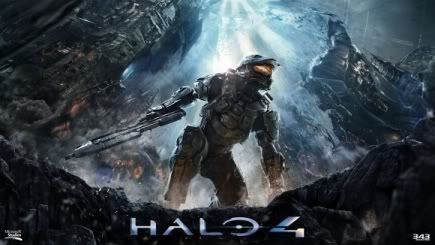 Via: Joystiq
I have never been a fan of limited edition or collectible version of video games. The Halo 4 Limited Edition is not enough for me to get really excited either. Fancy box? Who cares, it sits on my shelf and collects dust. A briefing packet? Who cares, all I should need to know about the game should be in the game itself!
There's really nothing special here. The best thing you might get is a voucher for the future multiplayer map packs. If you're a big fan of Halo multiplayer this might entice you to check out the Limited Edition version of the game. Basically you are prepaying for the DLC map packs.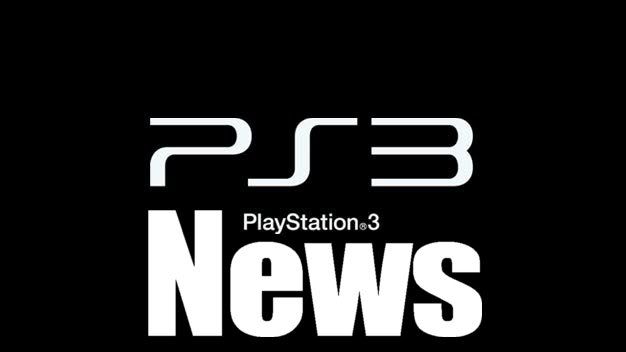 Sony Leaks New Mass Effect 3 DLC – If you've been following the Mass Effect 3 challenges you might have seen that BioWare has been hinting at some new DLC that will drop soon. Thanks to a leak on Sony's web-site fans have learned this next game piece will be the Rebellion DLC. Based on last week's challenge many people think that the Vorcha will be added as playable characters.
Via: Game Rant
I'm all for more multiplayer DLC in Mass Effect 3. The question is, will it be free? I'm thinking it might not be. My conspiracy theory is that with fans less angered over the game they will charge for the DLC. The last DLC was free and many people think this might have been to ease fan anger over the end of Mass Effect 3.
Playing as the Vorcha could be fun. I'm curious to see what powers/abilities they will have. But honestly, this is just filler until the Extended Cut DLC drops this summer.
Lego Lord of the Rings? Hell Yes! – Although not officially announced, it is now all but confirmed that the next entry in the very popular Lego video game series will be a block-toy adaptation of the Lord of the Rings movie franchise. Eagle-eyed enthusiasts noted that on the packaging for a new line of Lord of the Rings Lego toys, there are references to a related video game.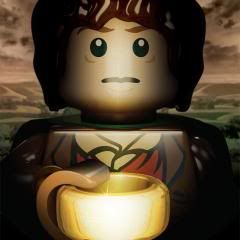 Via: MCV UK
I love the Lego games. Lego Star Wars and Lego Batman are both fun games I play to this day. I'm not a big fan of The Lord of the Rings but I can see why fans would be excited for the game. Lego games somehow capture most of the story with no spoken words at all. It's really cool to see. Also, this is a good game to get younger children interested in the LotR series. The movies are hella long but the game might be a good tool to get kids interested and eventually watch the movies. Plus, add in the fact that The Hobbit is set to release soon and this is smart time to bring LotR to the console.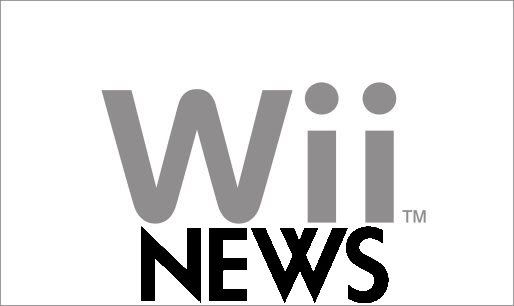 Cloud Storage for the Wii U – The days of losing your memory card are truly about to be over. Joining the PS3 and the Xbox 360 in the cloud game, Nintendo will apparently bring the option of storing game save files and user profiles to the Wii U. It's hopefully part of a bigger initiative from the company to make the next console truly and fully connected to the Internet, something the Wii is sorely missing.
Apparently, the service will give users 512 MB of storage, which should be enough for dozens of save files. Unfortunately, this doesn't exactly give Nintendo a competitive advantage. Both the PS3 and Xbox 360 have cloud saving options, but it is good that Nintendo is catching up when it comes to online connectivity.
Via: Slashgear
Cloud storage for the Wii U, does anyone have problem with this? It's nice to see Nintendo jumping in and adding a feature that their competitors already have. What would have been smart would be having more storage that is provided on Xbox Live. 512 MB is plenty of space for save games right now. But the trend seems to be save games taking more and more storage. But for now 512 MB is good for the Wii U. This is a feature that I would make use of if I had a Wii U.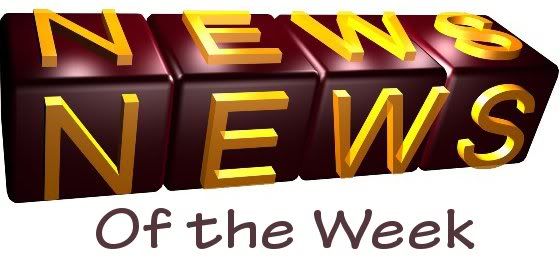 Diablo III = Big Sales – Diablo III isn't just Blizzard's most preordered effort ever, it's also Amazon.com's most preordered PC game of all time.
A representative with the online retailer told GameSpot this morning that the action role-playing game today became the site's most preordered PC game of all time, beating out previous Blizzard efforts like Starcraft II and World of Warcraft: Cataclysm.
Via: Gamespot
I had suspected that Diablo III would have massive sales. After all fans have been waiting for this game since they beat Diablo II many years ago back in 2000. But seeing that DIII beat WoW is just something I like to see. It's cool to see an 'old school' game come and take the throne from an MMO. And kudos to Blizzard they have just been continuing to beat their own pre order record.
If my laptop was powerful enough I would me playing the hell out of this game right now. However, my laptop is about 4 years old now and the graphics card is nowhere near powerful enough for me to play. That being said, I've been watching some of my friends livestream the game and it looks incredible. The only problem I've seen so far is there were multiple server issues on launch day. DIII requires being connected to Battle Net so these network outages were probably killing people by making them have to wait to play the game.
Follow 411 on Twitter!
My personal Twitter: @RoundTableNerds
@411mania
@411games
@411wrestling
@411moviestv
@411music
@411mma
Thanks for checking in for your weekly dose of gaming news. It should be interesting to see how some stories, such as the next version of the Xbox and PS3, progress over the next week. As always, please make use of the comments to let me know what you are thinking. Feedback is always welcomed.
Pardon me for a moment while I shamelessly self promote. I recently joined a podcast as one of the weekly host. The podcast is entitled All Things Good And Nerdy. With a name like that we have to cover video games. I'm looking for suggestions on game topics you would want to see/hear discussed by a group of nerds. Let me know in the comments below. If you're interested in checking it out the audio is on iTunes just search All Things Good And Nerdy. But seriously, send me discussion topics, I'd love to hear what people want to hear about.
If you find yourselves bored on Xbox Live, send me a message. I'm always looking to put together a good team on the Mass Effect 3 multiplayer to tackle some gold challenges. Without a good team you just get your ass kicked.
NULL
comments powered by Disqus