Around the Gaming World News Report 06.01.12
June 1, 2012 | Posted by
Hey everyone, welcome to the latest installment of Around The Gaming World. If this is your first time checking in I try to cover some of the major stories for each console in addition to news, which in my opinion, is the news of the week.
And now, it's on to the news…
Skype on Your Xbox – Microsoft hasn't officially announced details of the next generation Xbox console, nor any confirmations of its name which could be anything from Xbox 8, Xbox Infinity, Xbox 720 or totally something completely random, but this site would be a bit screwed if they didn't at least call it an Xbox. What they have done, is confirm via a job posting for a Lead Program Manager is that Skype will power the next-gen console in-game voice chat features.
Quoted by the Job Vacancy on Microsoft Careers Website:
"Skype is working on powering real-time voice and video communications on the Xbox. Xbox is a fundamental lynchpin of Skype's living-room strategy, and we are focused on enabling amazing new in-game and in-console voice and video experiences for the next generation of Xbox. This is a crucial initiative for Xbox, and it is time-critical given the hardware lead times involved.
The Skype for Xbox Program Manager Lead will be responsible for overseeing all aspects of the Skype experience on Xbox, and will be directly accountable for its market performance. She or he will be responsible to see this new product from concept through launch, monitor its performance and recommend enhancements as necessary."
Via: This Is Xbox
This is something that would make a lot of sense for Microsoft. Recently, they spent the big bucks to acquire Skype. Common thought was that Microsoft would use Skype to gradually phase out MSN Messenger. Add in the fact that Skype is built into Facebook and Microsoft has a large user base for Skype. The brains over at Microsoft have made it a point to try and make a uniform experience across all of their platforms. For example, Windows 8, Windows Phone 7, and the Xbox all share the Metro UI.
It's a smart move to ensure that people can feel comfortable with the entire Microsoft experience. To me, it only seems natural that the folks at Microsoft would explore adding Skype to the Xbox. Most people have a headset and many have also purchased a Kinect. This would make it quite simple for Skype to be used as a chat tool on the Xbox without any additional hardware. Honestly, it would be pretty cool to use the Kinect camera as a Skype camera for podcasting.
Amazon Video on Your Xbox – The Xbox 360 is quickly becoming the best video-streaming device for your living room, and Microsoft has today added another useful app to the system's ranks: Amazon Instant Video.
That means any video you purchase from Amazon Instant will be watchable through your Xbox 360, and Amazon Prime members will automatically gain access to Amazon Instant's selection of over 17,000 streaming videos.
The app also comes with Kinect functionality, so you can control video playback and selection with voice commands and gestures.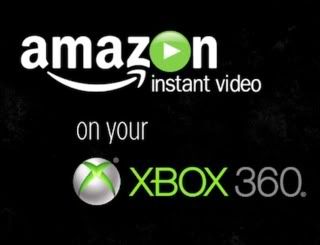 Via: Complex
For quite a while now, Microsoft has been making an effort to turn the Xbox 360 into more than just a video game console. Microsoft has envisioned the console as the hub of your home media center. To do this they have added a variety of movie and TV apps. Everything from Netflix and Hulu to Xfinity OnDemand content. With the addition of Amazon Instant Video the Xbox now can play video from the bulk of the streaming video vendors. This is a great move by Microsoft, presumably a move that will bring more non-gamers to the Xbox system. I'll be downloading this app tonight and trying it out.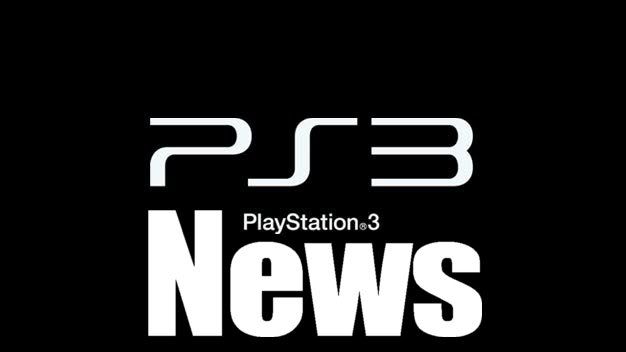 Read A Book On Your PS3 – A PS3 ebook strategy will be unveiled by Sony at E3.
It will be called 'Storyteller' and will see PS3 – and possibly Vita – used to present interactive documents and books, with a particular focus on children's content.
This content will form another sub-section of Sony's PlayStation Network Store – the rejuvenation of which is expected to constitute a large part of the company's E3 offering.
Via: MCV
I don't really understand why this is a venue that Sony would explore. The e-book market is packed already with Amazon, Apple, and Barnes and Noble basically taking up the bulk of it. These companies are able to be so dominant because they make hardware designed for reading books on. If I'm reading a book on my PS3 I don't really see it being a fun user experience. Nor do I think the PSP would make a good e-reader.
This is one of those circumstances where just because you can make an app, an e-reader in this case; it isn't a reason to do it. I find it highly unlikely that anyone would use a PS3 or PSP as their primary e-reader. If Sony really wants to get the PS3/PSP into the e-reader market maybe they should look at an Amazon or Barnes and Noble app.
Coming Soon: DOOM 3 BFG – Bethesda is planning to re-release another one of id Software's games. The DOOM 3 BFG Edition will be available for the Xbox 360, PS3, and PC later this year.
The BFG Edition marks the first time that DOOM 3 will be available on the PS3 and Xbox 360. The 2004 shooter has been remastered to take advantage of those consoles' greater capabilities as well as more powerful PC's. This new version of the game even supports 3D.
The remastered DOOM 3 includes its expansion Resurrection of Evil and "the Lost Mission." Bethesda is throwing in DOOM and DOOM 2 as well. It sounds like those two games are just straight ports rather than remakes, though.
Via: Cinema Blend
This is a game I will probably pick up, if only for the nostalgia factor. I was a big fan of the Doom games when I was younger and played many of them. The fact that it comes with all the expansion packs and re-mastered graphics means I'll be giving Doom 3 BFG edition a shot.
This is a pretty blatant move to get people interested in the upcoming Doom 4, but hey it works for me. The only question is how much will this game cost customers. I really hope it's not a full price game seeing as this is a re-release. However, with all the DLC and remastered graphics I have a feeling it will be costly.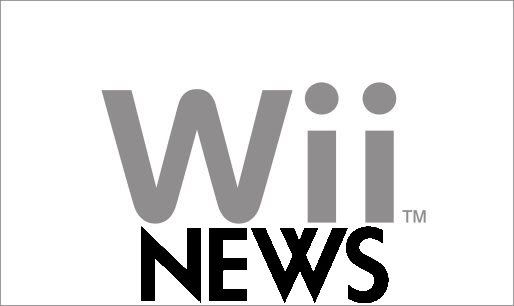 Nintendo's E3 Releases – Nintendo of America updated the Wii U Facebook page with the following status: "Guess what the initial game releases will be for Nintendo's new home console, Wii U? Soon we'll scratch off to reveal the names! ▒▒▒▒▒▒▒▒▒▒▒▒▒▒▒▒▒▒▒▒▒▒▒▒▒▒▒▒▒▒▒▒▒ ▒▒▒▒▒▒▒▒▒▒▒▒▒▒▒▒▒▒▒▒▒▒▒▒▒▒▒ ▒▒▒▒▒▒▒▒▒▒▒▒▒▒▒▒▒▒▒."

Nintendo really needs to make some waves when it comes to game announcements at E3 this year. For the Wii U to be a success there needs to be a 'must-have' game that comes out the same day the new console launches. Based on this Facebook update it looks like Nintendo will, at a minimum, announced 3 launch day titles at E3. As for what those games are, it seems as though we will have to wait for an official announcement. If i had to hazard a guess I would say that new Mario, Zelda, and Metroid game will be announced at E3.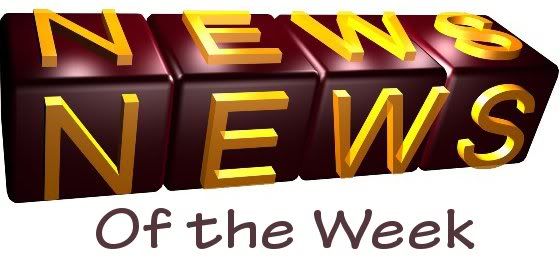 Diablo III Auction House – Blizzard is aiming to launch the Diablo III real-money auction house on June 12, according to an in-game notification spotted by Joystiq. The service was originally slated to arrive around May 22, but was delayed indefinitely just last week, with Blizzard saying it needed "a bit more time to iron out the existing general stability and gameplay issues."
Via: Joystiq
To start with it will be interesting to see how well this auction house works. I was very surprised that that the auction house was not live when Diablo III dropped. June 12 is only a couple weeks and I'm sure many Diablo III gamers will be clamoring to try out the auction house and acquire some high priced loot.
The problem I have with this auction house is that I think it will take advantage of quite a few gamers. Blizzard is known for their highly addictive games. Need some evidence, look no further than WoW, Starcraft, and Diablo. All of those games have highly dedicated fanbases that spend the big money to keep playing. However, once a gamer has bought the game and/or paid the monthly subscription they don't pay anymore. The auction house using actual cash is another money stream for Blizzard but it takes advantage of some of their more 'addicted' customers. These are the customers that will do whatever it takes to beat a game or get that one special piece of armor. Now people will be trading real world money for virtual goods and that worries me. This auction house could be very dangerous for some people.
Follow 411 on Twitter!
My personal Twitter: @RoundTableNerds
@411mania
@411games
@411wrestling
@411moviestv
@411music
@411mma
Thanks for checking in for your weekly dose of gaming news. It should be interesting to see how some stories, such as the next version of the Xbox and PS3, progress over the next week. As always, please make use of the comments to let me know what you are thinking. Feedback is always welcomed.
Pardon me for a moment while I shamelessly self promote. I recently joined a podcast as one of the weekly host. The podcast is entitled All Things Good And Nerdy. With a name like that we have to cover video games. I'm looking for suggestions on game topics you would want to see/hear discussed by a group of nerds. Let me know in the comments below. If you're interested in checking it out the audio is on iTunes just search All Things Good And Nerdy. But seriously, send me discussion topics; I'd love to hear what people want to hear about.
If you find yourselves bored on Xbox Live, send me a message. I'm always looking to put together a good team on the Mass Effect 3 multiplayer to tackle some gold challenges. Without a good team you just get your ass kicked.
NULL
comments powered by Disqus