Around the Gaming World News Report 06.29.12
June 29, 2012 | Posted by
Hey everyone, welcome to the latest installment of Around The Gaming World. If this is your first time checking in I try to cover some of the major stories for each console in addition to news, which in my opinion, is the news of the week.
First, let's start with the comments from last week.
The people that buy tablets are different than the people that buy game. I will bet that the low end for the Surface does not retail for less than $400-$1000. Apple has a hold of the tablet market, Smart Glass will have iPad connectivity, and I doubt the average gamer is going to spend that much money for a tablet. Microsoft is making a gamble, and this will be there next Zune.
Posted By: Lifelong Console Gamers (Guest) on June 26, 2012 at 01:37 AM
I think the difference between gamers and tablet owners are getting less and less each day. Tablets are getting more powerful and as that happens more and more games are coming to the App Store and Google Play. Just look at Epic Game's profits from Infinity Blade (shameless self-promotion: see below)
Microsoft has said that the Windows RT (low end) will be priced competitively with other tablets on the market. I'm thinking 400 and 500 for the 16 and 32GB units respectively. The thing I'm curious to see with Surface is, will there be exclusive Smart Glass content? There's no guarantee Apple will approve Smart Glass and same with Google. In the unlikely event that happens at least MS will have a tablet of their own to produce for.
All that being said the Tablet market has lots of players in it. The fact MS has thrown their hat in by making their own hardware is a sign they are committed to making this work. MS has bet the future on Windows 8. If that flops they are done and the Surface is one other way to push Windows 8. Personally I think MS is due for a win.
And now, it's on to the news…
The Walking Dead Are Back – The second episode of The Walking Dead adventure game arrived on the Xbox 360. It can be purchased through Xbox Live for $4.99.
Walking Dead: The Game stars Lee Everett, a brand-new character. This former college professor was convicted of murder right before the zombie apocalypse began. In the chaos of the outbreak, Lee was freed. Now, like every other person, he's simply trying to figure out a way to survive.
Episode 2: Starved for Help takes place months after the first episode. Lee and a group of survivors have set up a camp and enjoyed relative peace. However, they're running low on food and winter is approaching. Players will need to make difficult decisions, and deal with the consequences of their actions from the first episode.
The PC, Mac, and PS3 will receive Episode 2 on Friday. There are five episodes planned in total for the game.
Via: Cinema Blend
The latest episode of Telltale Games The Walking Dead series dropped on Tuesday for Xbox. Those of you on Steam or PSN will be getting it today. Episode 1 was a lot of fun. I'm a sucker for a game that tells a good story. Combine a good story in part with the lore of The Walking Dead and I was hooked. I've played through episode 1 a few times now just to see the different outcomes. It took a while to get episode 2 out to gamers and I'm looking forward to playing it. My only real question is, how long will it take to get episode 3? We had quite a wait between episodes 1 and 2.
Infinity Blade, More Profitable than Gears of War – The gaming industry has frequently been dominated by expensive triple-A titles, but the continuing popularity of social and mobile gaming may change that. If you need proof, look no further than Epic Games, a developer famous for making popular shooters such as Gears of War and Unreal Tournament. These games are best-sellers, but the company's most profitable game is an iOS title: Infinity Blade.
"The most profitable game we've ever made, in terms of man years invested versus revenue, is actually Infinity Blade," said Epic Games CEO Tim Sweeney in an interview with Gamasutra. "It's more profitable than Gears of War. Nowadays, the high-end of the game business is in these console game. Activision invests almost $100 million per year in Call of Duty."
Sweeney said that Epic was "very very surprised to see how fast smartphone and tablet devices are improving." He also noted that Apple's newest tablet, the iPad 3, is almost equal to the Xbox 360 and PlayStation 3 in terms of technical performance.
Originally conceived as a title for Microsoft's motion-sensing Kinect device, Infinity Blade and its sequel have earned more than $30 million.
Via: Venture Beat
This news took me by surprise. I knew that Infinity Blade 1 and 2 were incredibly popular on iOS, but I didn't think it would compare to the Gears of War behemoth. To be fair though, the gameplay is fairly repetitive in Infinity Blade, but it is damn fun. The fact that it was probably short to develop probably helps in keeping cost downs. But, bear in mind Infinity Blade is $6.99 last I checked on iTunes so it costs considerably less than Gears. I think the fact that Infinity Blade has been so profitable just goes to show that the casual gaming/tablet gaming market is just continuing to grow. The question is, what big name developer will be next to jump onboard?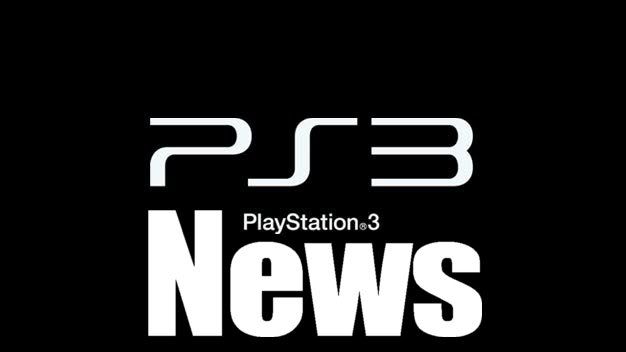 Is the Resistance Over? – The Resistance saga looks to be done for now.
While talking to UK OPM, Sony Computer Entertainment Europe producer Daniel Brooke said that, "The Resistance franchise has been exciting to work on, but as for the future we have no definitive plans."
Right now, Insomniac Games is done with the series and the last title was for the Vita. However, it sounds like Sony may pick this series up later on down the line.
Via: 411Games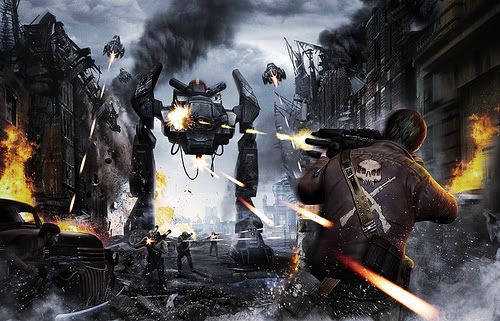 Resistance is one of the few exclusive shooter games for the Sony systems. The fact that a Resistance game is coming to the PS Vita is a great move. To start with, the games are fun on PS3 so I see no reason why that won't work on the Vita. That's why I was very surprised to hear that Sony has no plans to continue with the Resistance franchise at this time. Part of me can respect that decision, as they are ending the franchise on their own terms and ensuring that the story is not watered down.
However, from a business standpoint I was very surprised. The Resistance games make pretty decent money and as a rare console exclusive FPS it seems strange the series would end. Do I think the series will stay away forever? No, I would bet that that when the PS4 drops there will be rumors swirling about a new Resistance game.
Shepard Takes on a Leviathan – It feels like it was only yesterday that Mass Effect 3 producer Mike Gamble teased a new installment of DLC for the final game in BioWare's epic trilogy (oh wait, it was). Rather than wait for official word, some crafty folks from the BioWare Social Network cracked open the Mass Effect 3's Extended Cut DLC and found a file that may shed light on upcoming content for the game. Reportedly, what they found makes reference to a character by the name of "Leviathan."
While the file in question didn't describe Commander Shepard summoning an enormous water serpent to his crew's aid (we wish!), it noted that Leviathan is a traitorous Reaper that indoctrinated a Batarian colony for an entire decade.
Via: Joystiq
We just got new Mass Effect DLC, so imagine my surprise when I saw rumors of new Mass Effect 3 DLC coming soon. Since I liked the bulk of Mass Effect 3 I thought this was good news. To be fair, I also loved the Lair of the Shadow Broker DLC from Mass Effect 2. I would argue that is the best piece of DLC I have ever purchased or played. The gameplay DLCs for Mass Effect have been fun so my hope is this one will be as well.
Rumors are that Shepard will confront Leviathan, a rogue Reaper. During this confrontation Shepard will eventually convince the Reaper to join the war effort and it will add to the in-game EMF score.
What is a little jarring about this DLC is that it takes place prior the end of the game. It was lucky that in Mass Effect 2, Lair of the Shadow Broker and Arrival, could fit in anywhere. Due to the end of Mass Effect 3 there is no way this game can take place at the end of the game. Those of you that have beaten the game will understand why.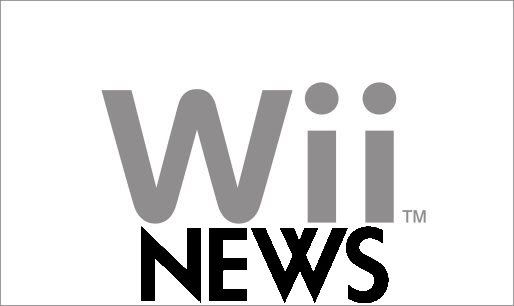 Meet the 3DS XL – Nintendo has unveiled a new super-sized version of its Nintendo 3DS handheld game machine. During a pre-recorded online video released Thursday night, the game giant took the wraps off of the Nintendo 3DS XL (that's XL for extra large) — a gadget that boasts top and bottom screens that are 90 percent larger than the original 3DS's screens.
The original 3DS launched in March of last year, offering owners a chance to play games in eye-grabbing 3D without having to wear special glasses. The new 3DS XL handheld will run $199.99 and will launch in North America on August 19 — the same day "New Super Mario Bros. 2" launches for the 3DS.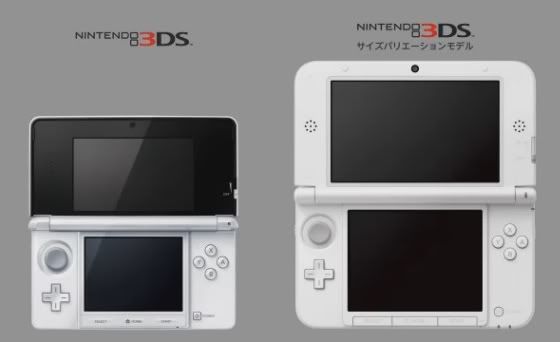 Via: MSNBC
The 3DS has had some trouble since its launch. Originally the handheld was considered to be too expensive by gamers. Nintendo made a smart move and reduced the price so that more gamers would be willing to buy the system. However, this move caused Nintendo to lose money with the sale of each 3DS. The handheld market is still an arena where Nintendo is strong. Even though casual gaming/cell phone gaming is cutting into the 3DS sales it's not major.
I think it's an interesting move to make a 3DS with a larger screen. In today's world, less people are concerned about the ultra portability of their devices. After all many people take the iPad or Android tablets with them everywhere. A handheld system like the 3DS might be more dense but it's not a major tradeoff size wise. The increase in screen size is also smart as more people are starting to use their 3DS watch Netflix movies or even do simple web browsing. This becomes easier with the new 3DS.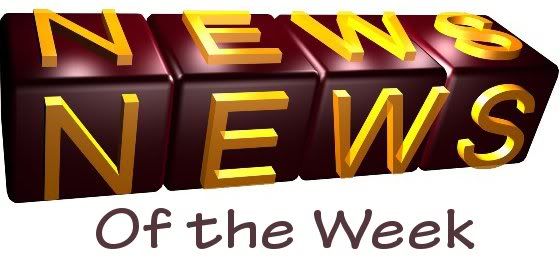 More Clarity for Mass Effect Fans? – It's Christmas morning for Mass Effect fans around the world, and all the good little boys and girls are waking up to see whether they have a lovely new toy or a dirty lump of coal in their stockings.
The Mass Effect 3 ending controversy has been one of the more fascinating stories in video gaming that I've covered the past few years. For those who have forgotten, fans of the series were so disappointed with the game's lackluster and confusing ending, that they demanded more from the creators, BioWare. Stranger still, BioWare listened, and agreed to go back and create an "extended cut" of the finale meant to ease fans' anger with the current ending.
Today is that day, and Mass Effect 3: Extended Cut is available as a free (2GB!) download for anyone who wants a little more closure to their favorite series.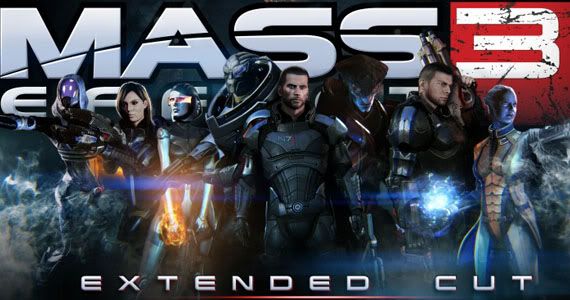 Via: Forbes
I made no secret of the fact that I'm a huge Mass Effect fanboy. I had my issues with the original end of the game, many of which had to do with how many loose ends remained. There were plotholes that frustrated me and took away from the end. For instance Shepard's teammates who rush Harbinger are somehow magically back on the Normandy. Also, the original end, had such a down feeling at the end. The relays were all destroyed/disabled and it looked as though my crew were stranded and lost. I really hoped that the Extended Cut DLC would help to solve some of these problems.
Luckily, the Extended Cut did help to fix some of these plotholes and did give me the resolution I wanted in regards to me teammates. Did I like the fact that I was shoe horned into picking one of three different kinds of Space Magic? No, not really.
Spoilers Follow for ME3 Extended Cut
I liked the fact that the Star Child was explained a bit more. Now I know what the kid represents at the end. Also, the scene explaining why the Normandy withdraws from battle was essential. One of my biggest gripes was that Shep's crew is incredibly devoted to him but in the original cut they just basically abandon him without knowing why. I know it's a game but you could see the conflict on Joker's face when they start to withdraw. I have to admit that, the new 4th ending was fun. It wasn't a good ending but it allowed me to live out what my original reaction was to the Star Child's proposal.
The additions to the endings were helpful. I will give BioWare credit the ending I loathed originally is probably the best now. The control ending was very well done and it just resonated with me. The game wants you to do the Synthesis, aka Green, ending but I think Control is done the best now.
End ME 3 Extended Cut Spoilers
I had really hoped that BioWare would incorporate the Indoctrination Theory. They had said since day 1 that the ending would not change and the DLC would give additional clarity. But there was a part of me that hoped I could refuse to follow the Star Child and wake up on the Citadel.
The Extended Cut DLC is everything that should have been in the endgame to begin with. Nothing was changed plotwise but many of the questions I had at the end were answered. Personally, I think that if the Extended Cut were in the original ending there would have been less angry fans. Fans were attached to their squad and much of the ending hate was due to the ambiguity of their fate.
Follow 411 on Twitter!
My personal Twitter: @RoundTableNerds
@411mania
@411games
@411wrestling
@411moviestv
@411music
@411mma
Thanks for checking in for your weekly dose of gaming news. It should be interesting to see how some stories, such as the next version of the Xbox and PS3, progress over the next week. As always, please make use of the comments to let me know what you are thinking. Feedback is always welcomed.
I just wanted to let everyone know that I will be reviewing Lego Batman 2: DC Superheroes. Once the review is done I'll let you all know.
If you find yourselves bored on Xbox Live, send me a message. I'm always looking to put together a good team on the Mass Effect 3 multiplayer to tackle some gold challenges. Without a good team you just get your ass kicked.
NULL
comments powered by Disqus