Around the Gaming World News Report 07.20.12
July 20, 2012 | Posted by
Hey everyone, welcome to the latest installment of Around The Gaming World. If this is your first time checking in I try to cover some of the major stories for each console in addition to news, which in my opinion, is the news of the week.
First of all I'd like to apologize to everyone for not having a column out last week. I had some issues with my laptop but now everything is back up and running. I'll try not to allow my computer to prevent the column in the future.
And now, it's on to the news…
Gears of War: Judgement Launch Date – Gears of War: Judgment, the People Can Fly-developed next entry in Epic Games' shooter franchise, will launch on March 19, 2013, Epic Games announced today at San Diego Comic-Con.
G4's X-Play had previously confirmed a March 2013 release.
At its "Gears of War: Past, Present and Future" panel this afternoon, Epic Games showed a video in which G4 and IGN correspondent Jessica Chobot persuaded a fan to get a Gears of War tattoo on his right thigh, so that the publisher would reveal the Judgment release date.
The fan, Waldo Kinney, came up on stage at the panel and made the release date announcement, and then lifted up his shorts to show off the fresh tattoo. Despite some suggestions from Epic's Cliff Bleszinski and Rod Fergusson, panel host Morgan Webb elected not to poke the new ink.
The "Island" map was also revealed, set on a string of islands connected by bridges and tunnels that serve as supply and refueling stations for Halvo Bay.
Epic Games announced Judgment just before E3 via a Game Informer cover, as the story of Damon Baird. Keep re-reading our Judgment multiplayer preview between now and March 19th.
Via: The Verge
First off I admit to really enjoying the Gears of War games. When they first came out it was a unique new shooter. Nowadays the formula is a little old but still really damn fun. After Gears of War 3 I wasn't thinking we would see a new Gears game anytime soon. Thankfully I was wrong, but this game will not be built around Marcus Fenix and Dom.
Instead this time the game will feature Baird and Cole, aka the Cole Train, as the lead characters. I've never been a big fan of Baird but Cole is the man! I can't wait to get a Gears game where Cole is at the forefront for the entire game. I'll be picking this game up on March 19 when it drops. How bout you guys?
More Free Mass Effect 3 DLC – Humanity's struggle against the galactic Reaper threat in Mass Effect 3 continues with the aptly titled "Earth" downloadable content pack deploying July 17 for the PC, PlayStation 3, and Xbox 360.
Touting the low, low cost of absolutely nothing, Earth's contents furnish the science-fiction role-playing epic's cooperative multiplayer with a slew of fresh unlockables won by racking up points through completing objectives while fending off increasingly tough waves of Cerberus, Reaper, or Geth forces.
As humanity's home stands as the climactic centerpoint of ME3′s colossal conflict, three new maps reflect the last-stand nature of the war and take place in the ruined cities of Rio De Janeiro, London, and Vancouver.
Via: VentureBeat
I've often confessed to being a fan of Mass Effect 3 despite my issues surrounding the ending. I think BioWare has been smart about keeping fans engaged and playing the game. The company has offered multiple free DLCs to add on the multiplayer portion of the game. Giving away free DLC brings gamers back to the game even if they've stopped playing. We just can't help it we have to play the free DLC. Also, the challenges serve to keep gamers playing. The challenges reward gamers for playing by giving away weapon packs. All in all BioWare has developed a smart way to keep people engaged in Mass Effect 3. I hope that future games will find similar ways to keep the multiplayer community of games thriving.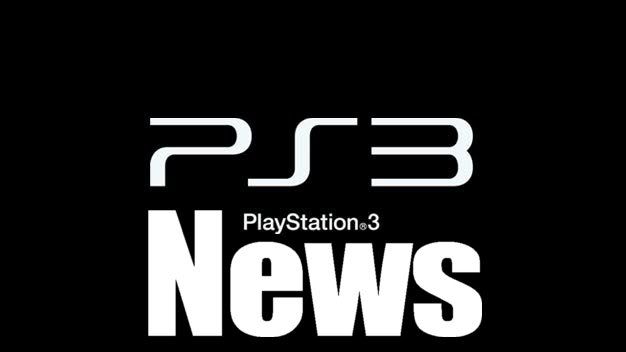 DCUO Is Big on the PS3 – We don't hear much about the numerical figures and stats for online titles until quarterlies are released. However, Sony Online Entertainment boss John Smedley isn't afraid to talk numbers and percentages, and he gladly revealed that 70% of the entire playerbase for DC Universe Online, the free-to-play super hero MMORPG from SOE, actually derives from PlayStation 3 gamers.
In an interview with GameIndustry.biz International, Smedley stated that…
"It's 70 per cent of the audience. Free-to-play on PlayStation 3 is huge," … "In fact, right now, it's us with DCUO and Free Realms and our friends at CCP with Dust 514 that are going to prove that this market really works."
"I admit there was a mindset where when you use the word 'free' people pause. 'Wait a minute, what do you mean by free?' But even then people want to see the results. With DC Universe Online the split that we're seeing ended the debate right there."
Via: Cinema Blend
DCUO has widely been considered a disappointment sales wise. The game never really took off on the PC market. Until the game went free to play on the PS3 I can honestly say I wouldn't have been interested in trying out this MMO. That being said I downloaded the game on my PS3 when it went free to play and I have yet to install it.
I am very surprised to see how popular this MMO is on a console system. In the past it seems to me that MMOs have not been very successful on consoles. But, it seems to me if you make it free then people will be interested in trying the game out.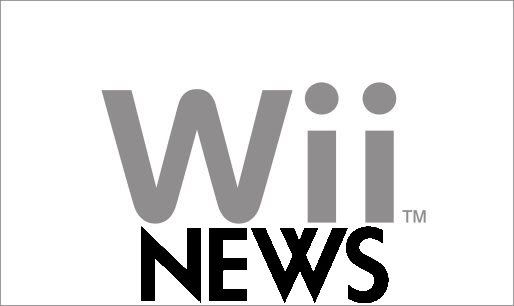 Did Nintendo Make the Wii-U Pro Controller Just for Call of Duty? – Nintendo may have created the Wii U Pro controller at the behest of third-party publishers, according an industry analyst.
Speaking at the Develop conference in Brighton, England, Gamecritics pundit and industry analyst Michael Pachter claims to have been told that Activision told Nintendo that they wouldn't bring Call of Duty to the Wii U unless they provided a "conventional controller" for the platform.
"Activision never said anything to me," said Pachter. "But I know that [for] big games like Call Of Duty they said, 'No, we're not putting it on there if you don't give us a conventional controller'. So they gave in."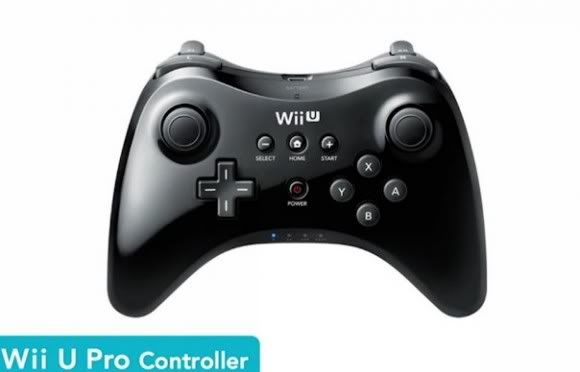 Via: Complex
Lets all bear in mind this is just a rumor. That being said this is a rumor that, in my mind, has some credibility. One of the biggest complaints with the original Wii is that shooters and 'big name' games had to adopt wildly different controller schemes to fit in. And generally when these control schemes were modified there weren't as good or easy to get used to. I could see a developer telling Nintendo that a big name game, like Call of Duty, wouldn't be coming to the Wii-U unless there was a better control scheme. After all Nintendo doesn't get the blame when a shooter has clunky controls its the developers. If Nintendo did cave to Activision in regards to the new controller it will probably pay off in the end. Gamers will be more likely to play Call of Duty with a traditional control scheme and this might help Nintendo to cut into the FPS sales going to Microsoft and Sony.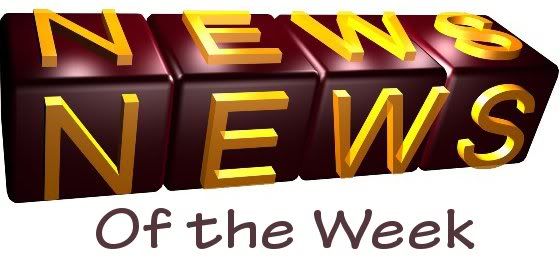 Marvel's Deadpool Gets a Game! – Deadpool, the violent, sword-carrying mercenary with a penchant for breaking the fourth wall in Marvel's comic books is getting a game to match, courtesy of Activision's Transformers dev High Moon Studios.
The Deadpool game will have all of the word captions, brilliantly immature humour and merc-based violence that fans have come to love from the mutant character, judging by the trailer that debuted at Comic con over the weekend.
Via: Now Gamer
Deadpool is a Marvel Comic character known as the 'merc with a mouth.' The character is known for his wacky antics as he assinantes and kills his way across the Marvel Universe. Deadpool books are generally fairly violent and hilarious at the same time. One of my favorite parts is that Deadpool routinely breaks the 4th wall in his comics. By that I mean he speaks directly to the readers. That's a fun bit that should translate to a game really well.
The ultra-violent nature of Deadpool should lead to some interested gameplay mechanics. I can see Deadpool having to mow his way through enemies dropping quips the entire time. I think there is some great comedy potential of other characters from the Marvel Universe can guest star in the game. That is likely problematic due to licensing issues but I would love to see it.
Follow 411 on Twitter!
My personal Twitter: @RoundTableNerds
@411mania
@411games
@411wrestling
@411moviestv
@411music
@411mma
Thanks for checking in for your weekly dose of gaming news. It should be interesting to see how some stories, such as the next version of the Xbox and PS3, progress over the next week. As always, please make use of the comments to let me know what you are thinking. Feedback is always welcomed.
If you find yourselves bored on Xbox Live, send me a message. I'm always looking to put together a good team on the Mass Effect 3 multiplayer to tackle some gold challenges. Without a good team you just get your ass kicked.
I'm off to go see the midnight release of The Dark Knight Rises. I've been waiting for this move to come out for ages and am very happy to finally see it. I made a promise to myself to go spoiler free on both TDKR and The Avengers and have been lucky enough to succeed at this goal. Being spoiler-free on The Avengers made the movie a lot of fun for me, I hope to have the same results with TDKR. After tonight it will be safe for me to go on the internet again.
NULL
comments powered by Disqus