Around The Gaming World News Report 10.12.12
October 12, 2012 | Posted by
Hey everyone, welcome to the latest installment of Around The Gaming World. If this is your first time checking in I try to cover some of the major stories for each console in addition to news, which in my opinion, is the news of the week.
First let's start with the comments from last week.
mblund • 6 days ago −
RE6 made me cry. That all I'm gonna say before I go into a raging fit
I'm guessing in this case it wasn't in a good way?
bob_a_booey • 5 days ago
It's amusing the way perfectly fine comments are still being deleted. I thought that was a "glitch" with the old comment system 😉
To be fair we are still ironing out the kinks in the new system. Things aren't perfect yet. :p
Thanks for your comments, keep them coming!
MS Sticks with Xbox Points – Despite Windows 8 making the transition to cash as an alternative to Microsoft Points, Xbox LIVE is sticking with the latter. Speaking to The Verge regarding the face that Windows 8 will use real cash currency, a spokesperson confirmed that the company has no intention of changing its ways on Xbox LIVE.
"Current Xbox Live customers may also make a purchase using points," the representative said.
"Microsoft Points continue to be the currency for purchasing content for the Xbox 360 console."
Many people feel that Microsoft Points are an unfair way to price, due to the fact that points are sold in set amounts and therefore people may need to purchase more points than they actually need.
Via: ShopTo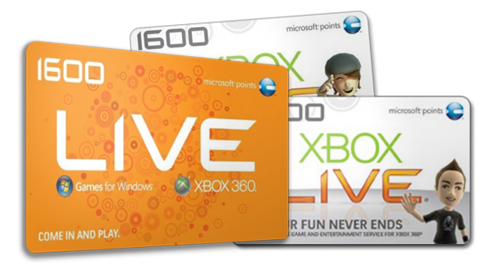 This would have been a perfect time to switch to using actual monetary values in the Xbox marketplace. The points system just serves to confuse some people, especially parents I would wager. Those that have done the math realize that at regular price 80 MS points converts to 1 dollar. Like I said, I would love to see Microsoft switch to using actual money for purchases. But, there is a good reason to retain the point system… even though it's a pain.
The point system makes it easy to charge international gamers for content. Points are the same in all countries so there is no currency conversion required for the purchase of Xbox Live content. For that reason, I think points are here to stay.
Now You Can't Cash In On Your Halo Videos – Halo 4 fans chomping at the bit to post new gameplay clips on their YouTube pages take note: Microsoft wants to make sure you're not making any money off of your creations. A new version of the company's game content usage rules explicitly prohibits anyone from making money through the creation and distribution of video clips or other materials, so long as the game in question was published by Microsoft Studios.
Publishing wild gameplay happenings and montage clips of titles like those in the Halo series has become a big deal on YouTube and other video portals. Once an individual's videos become popular enough they can gain partnerships with YouTube and receive a cut of the advertising revenue generated by their videos. This rule will put a swift end to that. In fact, the new language of the agreement even calls out the YouTube Partner program by name.
One particularly interesting point of the newly-revised rules states that advertisements can appear alongside or on the same page as a gameplay clip, but the person who created, edited, and published the work may not profit from it.
Via: The Escapist
This is just a bad PR move I would think. Halo has been an incredibly popular series for both its gameplay and the funny videos it has spawned. Videos like Red vs. Blue and Master Chief Sucks at Halo can still be made but the makers of said videos cannot make any advertising dollars off of it.
The rules specifically call out the YouTube Partner Program as something that cannot be used. As a person who uses that program I'm a bit bothered. I can understand MS not wanting people to use their product and create their own multimedia empire but the popularity of some of their franchises is built upon by many of these fan made videos. My hope is that the MS execs will back down from this plan. It would be a great goodwill gesture.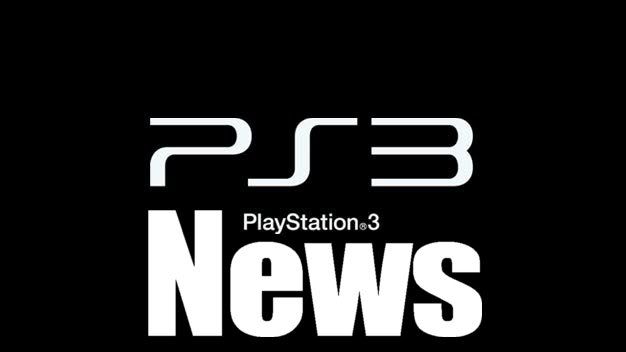 Borderlands 2 DLC Announced – A pirate-themed add-on campaign titled "Captain Scarlett and Her Pirate's Booty" is setting sail Oct. 16 for the Gearbox Software shoot-and-loot sequel released by 2K Games last month. The downloadable content focuses on the one-eyed pirate queen Captain Scarlett and is set amid an expansive desert that features a bandit-filled shanty town called Oasis.
"You can sense the pirate theme across the landscape, even though there's no water," said Gearbox Software president Randy Pitchford. "It's all dried up. It feels more like Tatooine than an ocean. These bandits have really embraced the pirate lifestyle, and there's the legend of a treasure. That kicks off this whole adventure that the players can go on."
The new campaign tasks players with battling new enemies like sand worms, hovering across the terrain in the new sand skiff vehicle and collecting a new currency called seraph crystals. Pitchford said the new campaign was designed with all players in mind – from those who haven't finished the game to the elite who are replaying it again to discover more swag.
The add-on campaign is the first of four that Gearbox Software plans to release over the coming months. Each campaign will cost $9.99 each or $29.99 for a season pass that includes all four levels. Pitchford said other "Borderlands 2" downloadable content, such as the recently released Mechromancer class character Gaige, would be separately available.
Via: The Associated Press
Gearbox is moving fast on the DLC for Borderlands 2. The Mechromancer released earlier this week (more on that later) and the first expansion DLC has been announced and is barely a week out. I'll be honest, I'm impressed at the speed this is coming out.
But, on a lighter note, how cool is it that they are doing a pirate themed DLC? With this DLC there can be a pirate vs. ninja battle in Borderlands 2, assuming you play as Zero of course. Personally, I'm getting the season pass. I love the Borderlands series and all the past DLC in Borderlands 1 has proven that the DLC in the sequel should also be fantastic!
The Return of ToeJam and Earl – A new blog post on Sega.com confirms that the publisher will release both the original ToeJam & Earl and ToeJam & Earl in Panic on Funkotron games for PlayStation Network on Nov. 6 and Xbox Live Arcade on Nov. 7. The games will cost $4.99 on PSN and 400 Microsoft Points on XBLA.
ToeJam & Earl is a 1991 isometric Sega Genesis action game that follows the titular rapping aliens as they attempt to find their spaceship parts after crashing on Earth. The 1993 sequel, ToeJam & Earl in Panic on Funkotron, dropped the exploration gameplay of the first in favor of 2D platforming.
The PSN and XBLA releases of both games are not high-definition remakes. Sega is simply porting the two 16-bit titles to the Sony and Microsoft consoles. Sega released both games on the Nintendo Wii's Virtual Console almost five years ago. The publisher is releasing these titles as part of its Vintage Collection series. Under the Vintage Collection banner, Sega released other classic franchises, like Streets of Rage and Golden Axe, on XBLA and PSN.
Via: VentureBeat>
This is like a trip down memory lane for me. I was a Nintendo kid growing up but a few of my friends were devoted to the Sega side of things. One of the games they always bragged about was ToeJam and Earl. Because of this bragging it became a game that we regularly played whenever we were on the Genesis.
Personally, I love the idea of bringing vintage or classic video games to the modern consoles. There is a great nostalgia factor for folks my age and then there is a chance to introduce a new generation of gamers to a past franchise. The question is, when this game is released how many of the buyers will be the younger group? My guess is, not many, as this game probably won't appeal to the younger crowd. But, those of us who love our nostalgia games will probably buy it.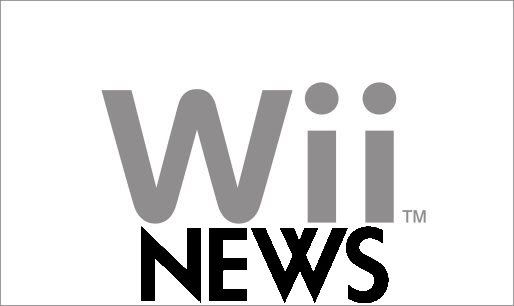 Nintendo is an 'Entertainment Company' First – "I am not a gamer."
That's the tagline for Nintendo's recent 3DS campaign, and it's caused some blowback amongst the gamer community for pretty obvious reasons. Nintendo is going after a broader market and longtime fans are feeling dissed by callous wording.
In the minds of gamers, Nintendo is and will always be the company that makes Mario, Zelda, Donkey Kong et al. But to others, Nintendo is first and foremost the company that makes Brain Age, Wii Fit, or just funnels Netflix into their TVs. In an interview with the Seattle Times, Nintendo of America President Reggie Fils-Amie appears to be doubling down on the "I am not a gamer" sentiment, saying that Nintendo is an entertainment company first and foremost. Here are some of the crucial parts:
We've always been an entertainment company, going all the way back to the hanafuda cards and our key equities. We're an entertainment company. I think what the Wii U does is further show that our vision is this broader entertainment landscape.
Because in the end the time that consumer spends in any form of entertainment that's not on our device is a missed opportunity for us. It's that type of thinking that led us to create "Brain Age," same type of thinking that led us to create "Wii Fit." It's looking at the broadest landscape possible as to what constitutes entertainment.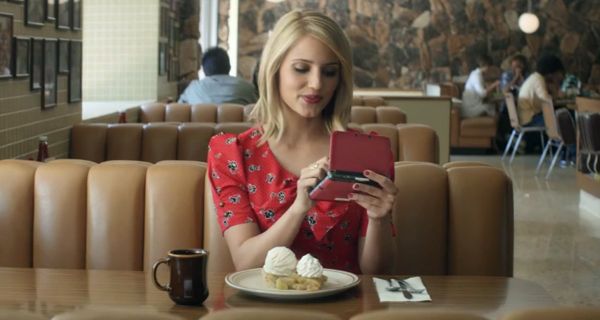 Via: Forbes
Nintendo has caught a lot of flak from the gaming community for this advertising plan. On initial thought I can see where people might be coming from. At first it looks like Nintendo is not catering to their die-hards by stating they are not gamer focused. But, let's look at the other systems too before we jump all over the Nintendo folks.
Sony has long billed the PS3 as the console that 'does everything.' Look back at past ads, they touted the Blu-ray drive and all of the streaming services. Microsoft has outright said that they want to be the entertainment hub/media center of your living room. They have multiple apps for music, videos, and even Facebook. Nintendo is just the first company to explicitly state that they are no longer focused on the gamer crowd only or in appealing to the non-gamers. This is a smart move by Nintendo as consumers of today expect their consoles to do more than play games. Let's all just get over the hurt feelings of Nintendo admitting it.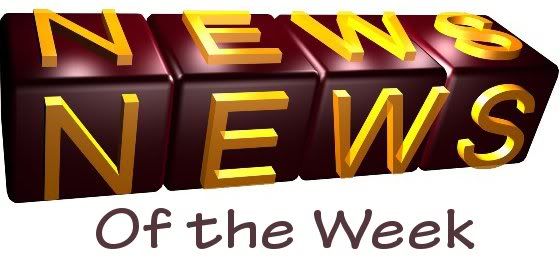 The Mechromancer Arrives Early -Borderlands 2's "girlfriend mode," AKA the new Mechromancer class DLC (which isn't really called girlfriend mode at all), was released this morning. That's a week ahead of its scheduled Oct. 16 launch, but we're not complaining!
Actually, we are, and so are other users, as some have reported that downloading the new character is partially erasing their Badass Points, gold keys and character customization progress. This isn't the first bug that strips away badass progress in Borderlands 2, so clearly there's something that Gearbox needs to fix.
The bug seems only to affect Xbox 360 users, though all reports are currently anecdotal. We're expecting a statement from 2K at some point, but for now we'd hold off on downloading the Mechromancer.
The Mechromancer, by the way, is free for "Premiere Club" members who pre-ordered Borderlands 2. Otherwise, she'll cost $10. She's a noob-friendly class, which is why one developer fatefully referred to her as "girlfriend mode," but that should stop you from enjoying the new character once these issues are ironed out.
Via: Complex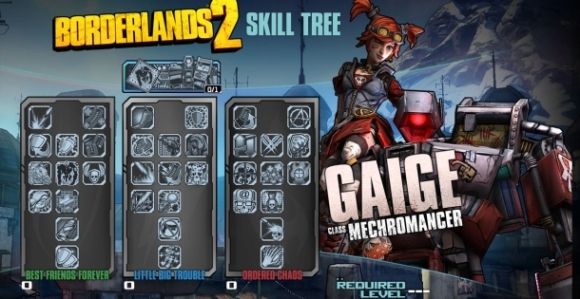 First of all, kudos the Gearbox for delivering the new character a week early. I'm sure that was a pleasant surprise for Borderlands 2 fans. I've barely played as the Mechromancer, but to me she seems a little overpowered. It's fairly easy to roll through the baddies with your robot companion. The Mechromancer is incredibly useful to have on your team in a co-op game though. The robot makes a great distraction/damage sponge.
The week early delivery just helps to build goodwill in the fanbase. And it makes them overlook some of the bugs that have been popping up. Luckily I haven't been affected but some of the bugs are removing Badass Score or progress. It seems to have happened to only small groups so don't be too scared. Having this be free for folks who pre-ordered is another good way to encourage pre-orders as well. Now I don't have to pay $10 for a new character!
Follow 411 on Twitter!
My personal Twitter: @RoundTableNerds
@411mania
@411games
@411wrestling
@411moviestv
@411music
@411mma
Thanks for checking in for your weekly dose of gaming news. It should be interesting to see how some stories, such as the next version of the Xbox and PS3, progress over the next week. As always, please make use of the comments to let me know what you are thinking. Feedback is always welcomed.
If you find yourselves bored on Xbox Live, send me a message. I'm always looking to put together a good team to play Borderlands 2. The game is consuming my soul right now… but in a good way.
NULL
comments powered by Disqus