Around the Gaming World News Report 10.19.12
October 19, 2012 | Posted by
Hey everyone, welcome to the latest installment of Around The Gaming World. If this is your first time checking in I try to cover some of the major stories for each console in addition to news, which in my opinion, is the news of the week.
First let's start with the comments from last week.
Morne • 6 days ago −
When did Vince McMahon buy Nintendo?
Some time after the XFL I would wager. :p
Cause_I_Can • 6 days ago
So 2 new Borderlands 2 characters within the first month. Dont get me wrong I love the game but really just couldnt add them on the original game? This is the type of stuff that makes me think they're flipping me off as I walk out the store.
I understand where you're coming from. The thing is, when the game is published, printed, and packaged, that can be a couple months before a game goes on sale. DLC can be worked on during that time and ready for digital distribution shortly after a game releases. BioWare did the same with Mass Effect. This is just the new trend. And you can't really fault GearBox for giving away some of it for free.
ShellshockPrime • 3 days ago −
I honestly feel that people are taking Nintendo's campaign way out of proportion. The campaign is not "I am not a gamer"; that is just a line used in the series of commercials. The slogan for this campaign is "Play as you are", which is basically you play the games no matter who or what you are. Of course people want to take it out or proportion on purpose as an excuse to bash Nintendo when Microsoft and Sony can do the same thing (or worse in their eyes), and they would give them a free pass because of games like Uncharted or Gears of War, very hypocritical.
I agree with you. All of the gaming companies have shifted their strategy like this. It isn't necessarily a bad thing, just the nature of how the industry is changing.
Jason Douglas • 6 days ago −
So the only PS3 news is some DLC for one game and DLC versions of 20-year-old Sega games? The holidays will be here before you know it and it's looking like a very lean season compared to last year.
I already figured out that Nintendo cares more about suckering middle-aged people into buying their console and flailing their arms around the living room than making serious video games, but actively flipping off gamers is just a needlessly hostile move, and a sign of arrogance that will leave them a distant third in the next console generation if they can't get a casual audience to pony up hundreds of dollars for what they probably feel like they already own. The thing about non-gamers, they won't care about shinier graphics. Their Wii already gets them onto Netflix, etc. so what's the pitch?
I'm sure there is more PS3 news coming, and to be fair a lot of the news has been for games on multiple platforms.
The pitch for the Wii U is the gamepad and all of its 'fancy new abilities.' The Wii U will drop and be the first system with the second screen capability until Smartglass comes out for Xbox. Also, the fact that some things can be played on the GamePad itself without tying up the TV will be a selling point for families. The Wii U isn't marketed towards me, so I don't see the appeal. We will have to see how many families are interested in it.
Truthspeaker • 3 days ago • parent −
I love the PS3, certainly more than the other two systems, but one thing I have learned in the last couple of years when it comes to Sony & the PS3: no news is good news. Every time they actually have something going on it turns out it's something really bad (like PSN going out for a month and a half in 2010)
Haha, fair point. We will see how things shake out.
Guest#42874 • 7 days ago −
I think it's an awesome strategy for Nintendo. After all, they make most of their profits from selling consoles, not games!
Oh, wait. Dumb strategy.
It is a strategy shared by the other console makers though. I'm not sure how well it will pay off.
Thanks for your comments, keep them coming!
Fall Dashboard Update – The latest Xbox 360 dashboard update goes live from today, with support for Internet Explorer, Xbox Music, Xbox Video, new personalisation options, improved search and more.
"Don't panic" if the system update takes its time to appear, Microsoft's Larry "Major Nelson" Hryb has reassured. It will hit three million consoles worldwide today and everyone else within the next two weeks.
Perhaps the biggest new additions are the Internet Explorer app and Microsoft's new Xbox Music service, which offers free, ad-supported streaming on Windows 8 PCs. Xbox 360 owners must pay £8.99 a month for the Xbox Music Pass.
Xbox Video is also included in the update. There's nothing new to see here – this is just Zune Video Marketplace under a new moniker. The name change cements the long-awaited demise of Microsoft's failed entertainment brand.
There are several nips and tucks to the dashboard's overall layout. TV and Video tabs have been melded into one TV & Movies section. Folks in the US get a new Sports area, while Quick Play has been re-named Recent.
Via: Eurogamer
Its time for the big update from Microsoft. None of the features are really surprising. This is probably because just about anyone who signed up for the beta of the dashboard received it. Probably one of the biggest updates is the addition of the Internet Explorer app. Now your Xbox can be used to surf the web or check e-mail in a pinch. After playing around with the IE app I won't be using it without a keyboard or the chatpad attachment. Its far too clunky to type things out with the Xbox controller.
Some of the other changes are minor but useful. Having the ability to 'pin' things to the main page is useful. The pin acts as a bookmark for any of the apps of tools on the Xbox 360. One of the biggest addition to the system is the incorporation of the Xbox Music Service. Stay tuned for more on that.
Xbox Music – The Zune era is about to come to a definitive end. Microsoft's new Xbox Music–the service it announced at the E3 conference in June–arrives on the Xbox console on Tuesday and on Windows 8 on the operating system's debut day, October 26. It's also due to show up on Windows Phone 8 smartphones soon.
And for Windows 8 early adopters, it looks pretty good. The service will feature ad-supported Spotify-like on-demand streaming of albums and songs to Windows 8 PCs for free, via a "Modern" (formerly Metro) interface which looked nicely-done when Microsoft demoed it to me last week, drawing on the company's global library of 30 million tracks. There's a Pandora-style feature called Smart DJ, and iTunes-esque paid MP3 downloads. A $9.99/month Xbox Pass subscription let will you listen on Xbox 360 (and send songs from PC to Xbox via SmartGlass) and stream and download to Windows 8 phones.
Via: Time Techland
You didn't have to wait long to see more information on the Xbox music app. In essence this is Microsoft's attempt to compete with Spotify. The service will work on the Xbox and all of your Windows 8 products. By that I mean your Windows Phone 8 and Windows 8 PC. For $9.99 per month subscribers will have access to 30 million tracks.
This isn't exactly new for Microsoft, to me it seems like a repackaging of the Zune music store. However, I admire the effort to make the Xbox Music service work across all Windows platforms. There is a lot of effort needed to mature this platform. As of now, there are no iOS or Android apps for using this service. Nor is there an ability to access the app on a Windows 7 PC. Add in the fact there is no web-client for listening to music and you are looking at some troubles. In all fairness Microsoft is working on most of these issues. However, Windows 7 support will not be coming. If you use Win 7 it looks like you will have to use the web-client. As for me, if I were looking at a music service Xbox Music doesn't hold a candle to Spotify. Give it some time and that might change.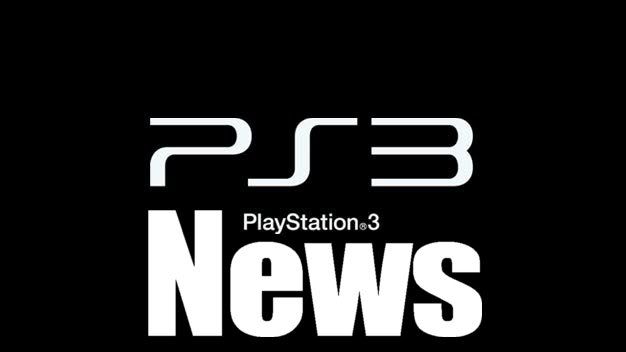 Borderlands 2 DLC Info Leak – The next season pass DLC for Borderlands 2 appears to have leaked, and it looks like it will be called Mr. Torgue's Campaign of Carnage. A NeoGAF sleuth saw three new trophies for the add-on appear after a recent patch for the PlayStation 3 version of the game, much the same way word of Captain Scarlett and her Pirate's Booty got out.
(It's almost as if Gearbox wants us to dig this stuff up, so we get hyped for the content early without them having to actually show us anything… Couldn't be.)
The bronze and silver trophies for the pack are respectively handed out for completing a mission called "Long Way to the Top" and all the side quests, but the gold trophy gives a little bit more context: it's awarded for collecting 10 pictures of Moxxi throughout Campaign of Carnage.
For those unaware, Moxxi originally starred in her own DLC for the first Borderlands, Mad Moxxi's Underdome Riot, and Torgue is a popular brand of weapons within the game's universe.
While no pricing is known for the content, Mr. Torgue will likely follow Captain Scarlett as the second entry in Borderlands 2's $30 season pass, or a la carte for $10.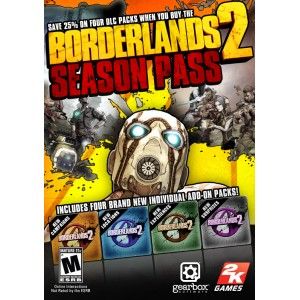 Via: Games Radar
I'm hopelessly addicted to the Borderlands franchise, so really any news on it I will pick up. The DLC news has been coming fast and furious though. The trophy name don't give too much away. I have to be honest, a campaign called Campaign Of Carnage does intrigue me though. I get the feeling that my turret will be getting a workout on that level. Interestingly enough it seems the PS3 is the way to find out about these DLCs. Captain Scarlett and her Pirate's Booty leaked in a PS3 update much the same as Mr. Torgue's Campaign of Carnage.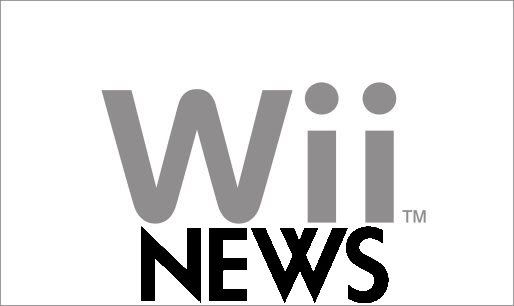 A New Wii U Gamepad – Nintendo's Wii U will be out in a month. That means you have a bit of time to decide on which accessories to get. How about a weird Xbox 360/SNES controller amalgamation.
Australian game retailer EB Games lists the "Wii U Controller — SNES Version" for $48. It looks like an Xbox 360 controller with a Super Nintendo pad growing inside of it. The retailer will ship the controller on the Wii U's Australian launch day, Nov. 30.
This isn't a first-party Nintendo controller, so it could be crap. Also, it isn't currently listed on any North American retailer websites.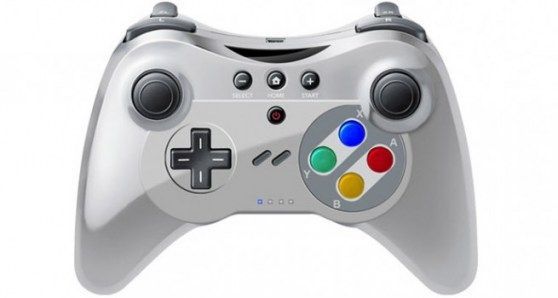 Via: Venture Beat
Okay, first of all this isn't a first party controller. That being said it really does look like a solid mashup of an SNES and Xbox controller. I could see it being very useful for some virtual console games. But, this blatantly rips off the Xbox 360 controller design instead of 'taking inspiration from' like the Wii U Pro controller. As of right now, this controller is only listed as being for sale in Australia. So if you want to purchase it, be prepared for some crazy shipping numbers.
Nintendo Adds to the eShop – Nintendo knows you don't like going to the store to buy video games. It has already made great strides in creating a world in which its fans never have to go outside (by selling New Super Mario Bros. 2 digitally on the 3DS eShop the same day it went on sale at retail), and today it makes a few more.
Joining NSMB2 are four more of Nintendo's recent handheld hits: Super Mario 3D Land, Star Fox 64 3D, Mario Kart 7, and The Legend of Zelda: Ocarina of Time 3D. All of these are available now for $39.99, which is their full retail price. However, considering that first-party Nintendo games rarely drop in price (if at all), the small premium you have to pay for the luxury of having Fox McCloud and Falco Lombardi delivered right into your hands might just be worth it.
Via: Venture Beat
Its good to see Nintendo following through on the promise to bring first party games to the eShop. And they brought some heavy hitters this time. Ocarina of Time is one of my favorite games of all time and if I had a 3DS I would be downloading it. However, it is interesting to note that the digital price is the same as buying the physical cartridge with the game on it. Since the price is equal I would probably get the cartridge… maybe I'm just old fashioned. What would you all do?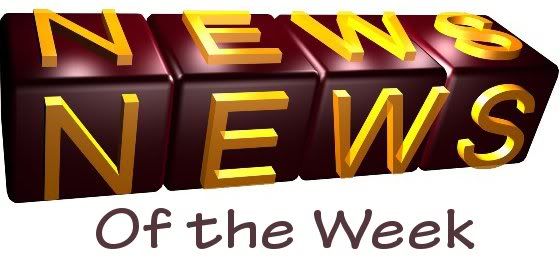 Halo 4 Has Leaked – It appears copies of 343 Industries' 'Halo 4′ have been leaked.
The validity of this photo has not been confirmed. It's been posted to both reddit and NeoGaf and will likely continue to make its way across the wild web.
Users on these and other forums have claimed they've already played the game which I have to say seems likely at this point.
Microsoft has commented on the possible leak, telling Joystiq: "We have seen the reports of 'Halo 4' content being propped on the Web and are working closely with our security teams and law enforcement to address the situation."
Microsoft also confirmed the two discs, saying the second disc houses the multiplayer components and can be installed to a flash drive or the Xbox harddrive.
It's early for a leak of a full-fledged, printed disc like this.
With the game due out in close to a month, however, it's quite possible review copies of a major AAA title like this are already making their way to major gaming sites or at least have found their way to whoever is handling the game's PR.
More to come if any other facts come to light. As of now, it's a picture of a video game box posted to the internet. Take it with a grain of salt or two.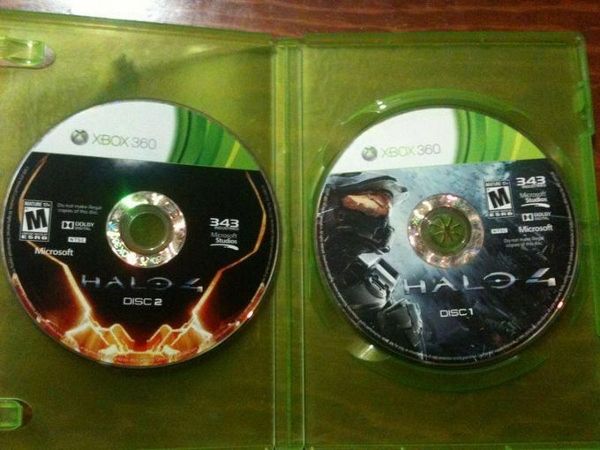 Via: Forbes
Now I wish I could say this surprised me. But, it really doesn't. I remember being in college and hearing the news that the French version of Halo 2 had leaked. Everyone dismissed it as a rumor, at least until we started to hear about kids playing it in the dorms. Halo 2 leaked about 2 months early and now Halo 4 has leaked about 1 month early. Of course, Microsoft has not confirmed these rumors. But there has been evidence posted showing screenshots from in game that match what we have seen in the gameplay videos.
One thing to take comfort in is that only reports of the single player campaign are showing up in this leak. The multiplayer disc is probably out there but I haven't seen anything about it yet. I am not an advocate of piracy so it bothers me to see this game being downloaded off of torrent sites. If you're a fan don't download Halo 4 just wait until it comes out next month and then buy it.
Follow 411 on Twitter!
My personal Twitter: @RoundTableNerds
@411mania
@411games
@411wrestling
@411moviestv
@411music
@411mma
Thanks for checking in for your weekly dose of gaming news. It should be interesting to see how some stories, such as the next version of the Xbox and PS3, progress over the next week. As always, please make use of the comments to let me know what you are thinking. Feedback is always welcomed.
If you find yourselves bored on Xbox Live, send me a message. I'm always looking to put together a good team to play Borderlands 2. The game is consuming my soul right now… but in a good way.
NULL
comments powered by Disqus