Around The Gaming World News Report 10.26.12
October 26, 2012 | Posted by
Hey everyone, welcome to the latest installment of Around The Gaming World. If this is your first time checking in I try to cover some of the major stories for each console in addition to news, which in my opinion, is the news of the week.
First let's start with the comments from last week.
Seems like there were none last week. Maybe next week.
New Subsidized Xboxs – Microsoft is expanding its subsidized Xbox 360 program with new models and wider availability. Beginning sometime soon, the technology giant will offer a 250GB model for $99 and a 250GB version with Kinect for $150 when users sign up for two years of Xbox Live at $15 per month. The new models will join the existing $99 4GB model with Kinect.
The subscription-based Xbox 360 offer launched in May 2012 and is currently available only in North America through official Microsoft stores as well as retailers like GameStop and Best Buy.
However, Microsoft is expanding the offer to even more retailers. Microsoft marketing general manager Matt Barlow told The Wall Street Journal recently that the deal will be extended to Toys 'R Us, Wal-Mart, and all GameStop locations in the coming weeks.
Via: GameSpot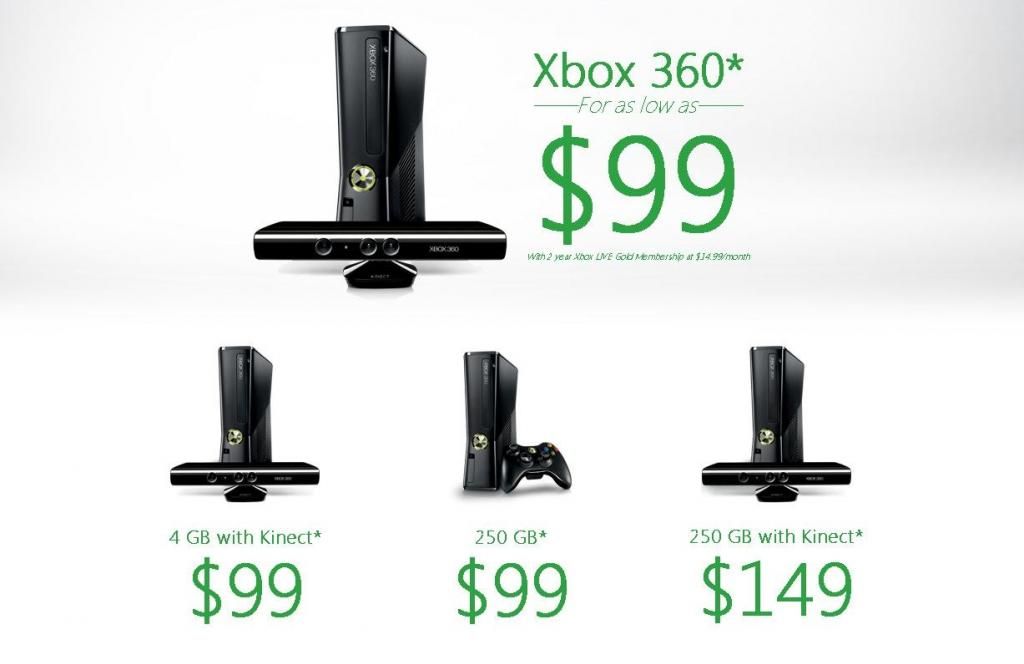 Evidently the subsidized program has been more successful than I ever expected it to be. Microsoft is the only console maker to have a subsidized approach, and I wonder how well it has worked out for them. In this case, if you are tight on money go after the subsidized Xbox. Its less cash up front. Just be careful cause God only knows when the next Xbox is coming out.
SmartGlass Launches This Week – Earlier this year, Microsoft announced that it would be bringing the Xbox entertainment experience to tablets, PCs, and phones. Titled SmartGlass, the new update will be launched this Friday, October 26, on Windows 8 and Windows RT.
SmartGlass will live on mobile devices as an app, allowing users to access their 360 content from several mobile devices.
The technology will also include a feature that Microsoft is dubbing "multi-screen entertainment", allowing gamers to enhance their gaming experience by integrating their mobile devices as they play games on the Xbox 360.
SmartGlass will be free for download on Windows 8 and RT PC's, Windows Phone 8, iOS, and Android devices. The following games and partners have confirmed Xbox SmartGlass integration:
Ascend
Dance Central 3
Forza Horizon
Halo Waypoint
Home Run Stars
Karaoke
Kinect Sesame Street TV
Prima Games.
Via: GameSpot
Full disclosure, the SmartGlass app has intrigued me since it was first announced. We knew that it would drop with the release of Windows 8, so we almost have the chance to try it out. Of course I don't own any of the games listed above, with the exception of Halo Waypoint. But, I don't see the Waypoint app being a great test of the SmartGlass implementation.
The troubling thing with this app release is that it will only be out for the Windows tablets. The app is promised for other systems such as iOS and Android devices. However, the SmartGlass app will not be launching on these systems until early 2013. That's kind of a bummer because I was looking forward to trying the app out and I don't intend to buy a Windows 8 tablet to do so. Looks like I'll be waiting a few month to try out SmartGlass.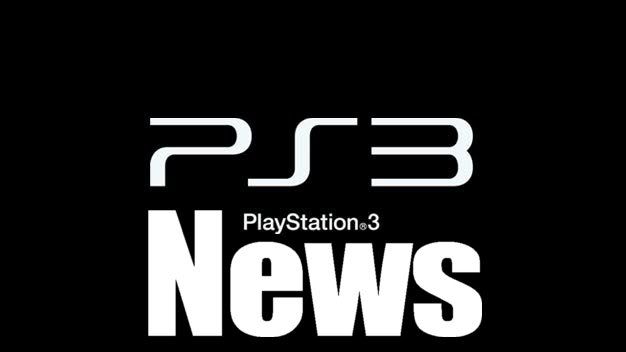 Say Bye To Folding at Home – The latest PlayStation 3 system software update will shore up trophy support (again), but will also spell the end of [email protected] support on the system. The PlayStation Blog outlined the changes coming in version 4.30 on a new post today.
[email protected] will sunset along with the rest of the odd little Life with PlayStation suite, which offered news and weather updates across the globe much like the Wii's dedicated channels. The program accumulated more than 100 million hours of distributed computing research for Stanford University's studies into Parkinson's, Alzheimer's, and various cancers since its launch in 2007. It will no longer be offered for download and its services will end by November.
(For reference, more than 200 million hours have been spent in online Halo matches since 2004, but let's not read too much into what that says about us as people.)
It's not all teary farewells to odd little apps we looked at every year or two: PlayStation 3 owners can now view trophies unlocked on PS Vita games on their PS3s, and trophy level progress is now automatically displayed when looking at the trophy list under the PlayStation Network heading.
Via: Games Radar
I'm sad to see this go. The Folding @ Home feature was never a reason to go out and buy and PS3. That being said it was pretty cool to use my PS3 to help with research when I wasn't playing video games. I'm not sure why Sony would remove this functionality from the console. Isn't it bad PR to do so? If you want to keep helping out with the Folding @ Home, download a PC client and use your computer to help advance science!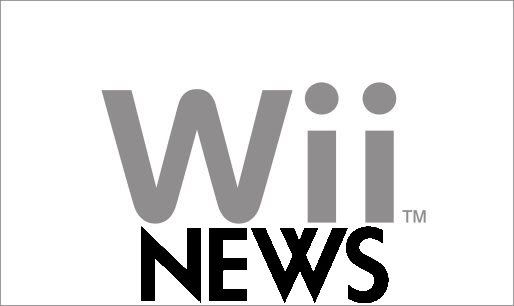 Wii U To Sell Under Cost – When the Wii U launches on November 18, Nintendo will sell the new console starting at $299, which isn't a bad price at all for a new console, especially something as promising as the Wii U. However, Nintendo confirmed that it will be selling it under cost, meaning that the company will take a loss for each console they sell.
Nintendo president Satoru Iwata confirmed the news to investors yesterday after the company's latest financial briefing. Iwata said that "the Wii U hardware will have a negative impact on Nintendo's profits early after the launch." He said that instead of "determining a price based on its manufacturing cost, [they] selected one that consumers would consider to be reasonable."
This shouldn't come as too much of a surprise, though. For Sony, it actually wasn't until a few years after the PlayStation 3 launch when the company finally started seeing a profit on its hardware sales, and the same goes for Microsoft with its Xbox 360. However, Nintendo has always been about making a profit on its gaming hardware.
With the Wii U being sold under cost, Iwata says that the company may not achieve "Nintendo-like" profits within their fiscal year, but he expects financial performance to at least be "revitalized." The Wii U goes on sale November 23 starting at $299, and early adopters will have 23 games to choose from right on launch day.
Via: Slash Gear
This is a first for Nintendo. Normally Nintendo consoles have a price point that leads to profit for the company. In fact, this is one of their first consoles to lose them money. But, I think this is a move that Nintendo had to make. This price point makes them very competitive against against the Xbox 360 and PS3. It also sets the price point for next-gen consoles and now both Microsoft and Sony will have to decide how to competitively price their next systems.
If the Wii U is a success, this won't matter. Nintendo will then make their profits off of games much like Microsoft and Sony have been doing. But if the Wii U flops then Nintendo is going to be in trouble. At least that's my opinion.
How Will the Nintendo Network Work? – After sifting through Electronic Arts' newest privacy policy update (the policy you agree to when you play their games or use their services), we were informed of something interesting about Nintendo's online infrastructure, to a degree at least. As it appears, the Nintendo Network will require the use of a Nintendo Network ID when using online functions in EA games, whether that Network ID is a friend code or simply a username of some sort has yet to be clarified.
Below is an excerpt from EA's policy statement, from which you should decide for yourself what you think Nintendo has in store:
"If you sign up to play EA games through a Nintendo Wii U console, your Nintendo account information will be provided to EA so that we can establish an Origin Account for you. You need an Origin Account to play EA's titles online. By signing up to play EA's titles, you agree that limited user account information can be transferred to EA. Information transferred to EA includes your Mii information, email address, Nintendo Network ID, friend list, country, language and date of birth but does not include credit card number or other financial account information."
So let's talk specifics here — it's clear that you'll be required to have a Nintendo Network ID to play games published by Electronic Arts. The issue is, as stated, we don't know if Nintendo plans to implement friend codes as they did with their last console, the Wii, or in an arguably less-sucky fashion as shown with the Nintendo 3DS. They could also go the route of Sony and Microsoft if they wanted, allowing everyone to register for a username-centered account, making it easier to find your friends online and requiring less time spent typing in codes.
Via: Inside Gaming Daily
Does anyone else find it strange that less than a month out from the launch of the Wii U we have no idea how online gaming will work? My hope is that the friend codes will be going away. They were an incredible pain in the ass on the original Wii. If Nintendo is smart they should go with an online ID fashioned after the same plans Microsoft and Sony has made. A common ID on Nintendo Network would be easier for finding your friends online.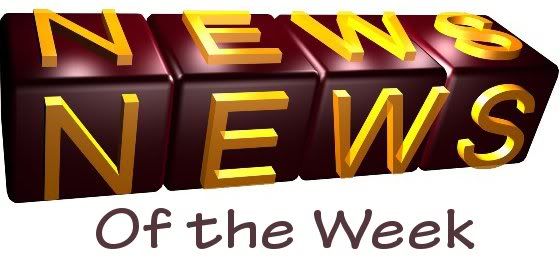 Shepard Will Not Return For Mass Effect 4 – Mass Effect 4 will see a changing of the guard in terms of protagonists. BioWare Montreal has confirmed that Commander Shepard will not appear in the game and noted that they are looking for a very different sort of hero.
Producer Fabrice Condominas told VG247 in an interview, "There is one thing we are absolutely sure of – there will be no more Shepard, and the trilogy is over. We don't want to make 'Shepard 2' or Mass Effect 4 with, 'There's no more Shepard but you're a soldier in the universe.' So this will be a very, very different context for sure, and nothing has been decided on the rest."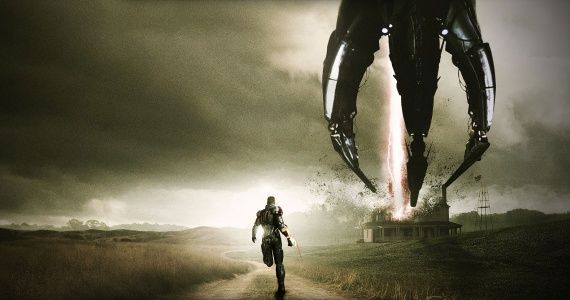 Via: 411Games
Personally, I have mixed feelings about Mass Effect 4. I've made my feelings known about the ending of Mass Effect 3… maybe I'm just a little gun-shy about what would happen the next time I played a Mass Effect game.
All that being said, I like the fact the Shepard will remain truly gone. I would love to have sequel set after ME3 that is about rebuilding the galaxy. Of course the new protragonist would have to run into Shepard's old crew. To do it right, I think BioWare will have allow you to import your decisions from the previous trilogy.
Follow 411 on Twitter!
My personal Twitter: @RoundTableNerds
@411mania
@411games
@411wrestling
@411moviestv
@411music
@411mma
Thanks for checking in for your weekly dose of gaming news. It should be interesting to see how some stories, such as the next version of the Xbox and PS3, progress over the next week. As always, please make use of the comments to let me know what you are thinking. Feedback is always welcomed.
If you find yourselves bored on Xbox Live, send me a message. I'm always looking to put together a good team to play Borderlands 2. The game is consuming my soul right now… but in a good way.
NULL
comments powered by Disqus