Around The Gaming World News Report 10.5.12
October 5, 2012 | Posted by
Hey everyone, welcome to the latest installment of Around The Gaming World. If this is your first time checking in I try to cover some of the major stories for each console in addition to news, which in my opinion, is the news of the week.
First let's start with the comments from last week. Some of you guys might have noticed that 411 has rolled out a new commenting system. I messed up and didn't copy your comments ahead of time, so I don't have them for this week. That being said, this commenting system is a ton more powerful. I really do encourage you to sign in with one of your social media accounts or make a new account to comment on all of 411's articles. Looking forward to seeing your comments in the future.
Big Shipping Numbers for Resident Evil 6 – Capcom has announced that the latest installment in its Resident Evil franchise, Resident Evil 6, has shipped more than 4.5 million copies worldwide since the game's release on October 2.
According to Capcom, this initial shipment is the highest ever for a Capcom game.
However, shipment figures indicate the number of games shipped to retailers around the world, not the number of games sold through to consumers. Capcom has not yet revealed sales figures for the title.
The publisher also revealed that the Resident Evil series has recorded cumulative sales of more than 50 million units worldwide since the first title in the franchise was released in 1996.
Via: Gamespot
I've said before that I'm not a fan of the Resident Evil franchise. The game has just never really appealed to me despite how much I enjoy the zombie horror genre. But, I have to admit it's damn impressive to see how fast the game is hitting shelves. RE6 had shipped 4.5 million games in one day. Granted, that's not sales figures but instead how many copies have gone out to stores, but that is a huge number.
This is the largest initial shipment for a Capcom game. I think Capcom is banking on the fact that there has been good buzz surrounding the game's pending release. Early reviews are really hit or miss, some people love the game while others hate it. But the fact remains that Capcom is expecting big sales and by shipping so many units up front RE6 should be readily available at your local store. If you've picked up the game, let me know what you think in the comments below.
Xbox Getting Another Minecraft Update – The newest update on its way to Minecraft Xbox 360 Edition includes a new Creative Mode as well as the addition of Host Options for players in groups, reports Play XBLA.
Creative Mode, present in the game's PC and Mobile versions, allows players to create and crumble without being attacked. Players in this mode will be able to fly and sprint, and leaderboards and achievement updates have been disabled during creation.
In standard Survival mode, players will now be able to sprint; which they'll need to use to escape the new mobs the patch will add to the game: Cave Spiders, Enderman, and Silverfish.
Players hosting Minecraft sessions can now toggle through options for Player Versus Player mode, Fire Spread, TNT Explodes, and Host Privileges, as well as a new Trust Players feature to stop other players from mining without permission in a Host's territory.
A score of new items include new foods like Melon, Pumpkin, Raw and Cooked Beef and Chicken, along with new building materials like Iron Bars, Fence Gates, and Brick Stairs. Four new terrains have been added—Abandoned Mineshafts, Ravines, Strongholds, and Villages—as well as biome codes for rivers and oceans.
Via: The Verge
One of my biggest worries about Minecraft on the Xbox 360 is that it would not get many updates. I'm happy to say I was wrong as another update is on the way. While the PC version of the game will continue to outpace the Xbox version that gap might be getting to be a little less. If the updates keep rolling that's a win for Microsoft as the Xbox becomes an even more viable platform for casual MInecraft play. The thing that will still be missing is the ability to run mods. One of my friends runs his own Minecraft server and he is able to put together some incredible scenarios.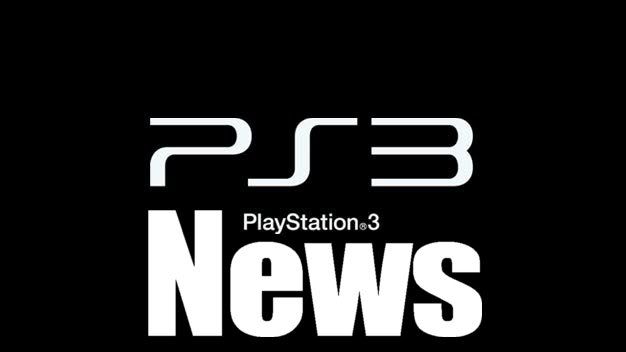 Sony Closes Their Digital Comic Store – Sony has announced that it will close its PSP Digital Comics Store at the end of this month, finally bringing to a close the slow shutdown of one of the earliest mainstream digital comic outlets.
In a statement released today, Sony explained that "the Comic Store for PSP (PlayStation Portable) available from the PlayStation Store (PS Store) will no longer be available after October 30, 2012." Thanking users for their support, the announcement continues, "After this date, users will be unable to purchase comic content from the PS Store's Comic Store. Where licenses permit, previously purchases or downloaded content will still be available for download until mid-January 2013. After this date, users will no longer be able to re-download any previously purchased content."
It's worth noting that the announcement doesn't explain what licenses will cease to be active after October 30, if any.
This shutdown is hardly a surprise; Sony announced in July of 2011 that the final update for the service had been released, with the company promising that the "Digital Comics Team will continue to work on bringing the comic service to other Sony devices." As yet, that hasn't happened outside of Japan, and Sony spokespersons say that there's nothing to announce "at the moment" in that arena. It seems as if Sony is, temporarily at least, abandoning the digital comics market to the likes of ComiXology, iVerse, Apple, Amazon and others. A sign of things to come, perhaps?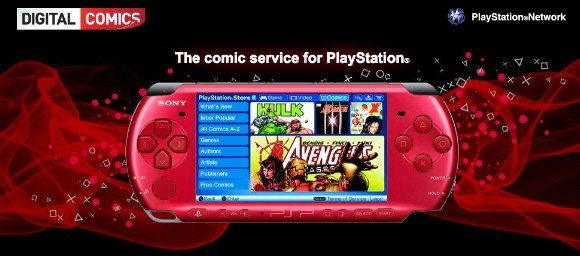 Via: Comics Alliance
I really had no idea that Sony was one of the first companies to distribute digital comics. I guess it would have made sense a few years ago when there were no great digital comic distribution sites available. Piracy of comics was not unheard of, but, then Comixology took off and has become the preeminent source for digital comics on a variety of devices. The success of Comixology would have made it hard for the PSP Digital Comics Store to continue to succeed.
Sony has announced that the store will be closing on October 30th. After that day PSP owners will not be able to buy new comics via the PSP Digital Comics Store. What might be a bit disturbing to folks is that by January 2013 you will no longer be able to re-download any books you had previously purchased. The takeaway here is download all of your books off of the store ASAP and you limit your chances of losing your books.
I purchase some comics via Comixology and this has long been one of my fears, that the store would close and I would no longer have access to my purchased books that I hadn't downloaded or had deleted off of my local device. Thankfully, Comixology seems to have picked up and become the source for digital comics. In turn I'm less worried about losing my books. But this raises an interesting question, might we see Comixology come to the PSP? After all the app is already on iOS, Android, and web-browsers.
Coming Soon: PS3 and PS Vita Bundle? – While it hasn't confirmed any concrete plans to do so, Sony would at least entertain the idea of bundling the PlayStation Vita together with the PlayStation 3. Sony would "have nothing against [a bundle] whatsoever," Fergal Gara, managing director of PlayStation UK recently told CVG. Fergal added that it could conceivably happen as early as this Christmas, if Sony wanted.
Such a bundle would be a natural candidate for games that feature crossplay functionality, he said, and could also include PlayStation Plus, which now functions across both devices. With Sony trying very hard to push the interconnectivity between Vita and PS3, a bundle would certainly make sense, and it sounds like Sony (at least in the UK) isn't opposed to the idea.
Should the concept come to fruition, the only question is whether or not consumers feel the same way.
Via: Joystiq
First of all, this hasn't been confirmed as happening. The question was posed as a hypothetical and the response was to the effect that Sony would not be opposed to a bundle. But, I think this would be interesting to discuss. There have been lots of projections about how long Sony will support the PS3 for with the rumored PS4 in the horizon. I think that bundling the Vita with the PS3 is another way to extend the life of the console and bring more gamers to the Vita. Also, this fits in with a strategy that Sony has earlier used to incentive owners of both systems. In an earlier program Sony was offering PS3 games that also came with a Vita version of the game. A bundle would fit with that strategy.
But, I think there is a point that hasn't been looked at too closely. Sony has had the capability to link a PSP and PS Vita with the PS3. By bundling the Vita and PS3 you ensure that everyone has a '2nd screen' for their console. This allows Sony to offer dual screen games while Nintendo does the same with the Wii U. I think this could be a very interesting way to combat the Wii U and the Smartglass app coming to Xbox 360.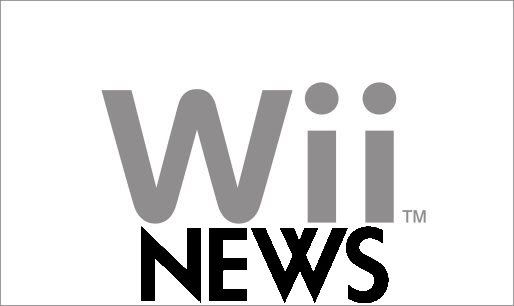 Get Your New 3DS XL (Colors) – The Nintendo 3DS XL/LL is the larger screen version of the original 3DS portable that has been available for a while. Nintendo has added a new color to the lineup for the larger screen portable console and is showing off some limited-edition bundles for the console as well. The new colors are an effort to spur sales of the 3-D portable console.
Nintendo says that on January 11, it will launch a black version of the 3DS XL/LL. The company is set to launch other colors of the console this month in Japan. Nintendo is set to launch this week a pink and white, silver and black, white, and red and black versions of the console in Japan. A blue and black version is also coming with all the consoles selling for ¥18,900.
The first of the limited-edition bundle packs is the Monster Hunter 3 (Tri) G Pack. This pack will launch on November 1 and will sell for ¥21,800. The console itself is black, and it comes bundled with the Capcom video game. The next limited-edition bundle is the Animal Crossing Tobidaseru Pack that will launch on November 8.
Via: Slashgear
There was some rumbling with the announcement of the 3DS XL because people didn't like the color options. But have no fear folks, Nintendo always adds more colors it just takes a little while after the launch of the new handheld system. So if you were one of the people who grudgingly bought a DS with a color you didn't like, now is your chance to upgrade and get a black system. It will be available on January 11. Oh and I'll take your DS since the only thing wrong with it is that the color isn't ideal.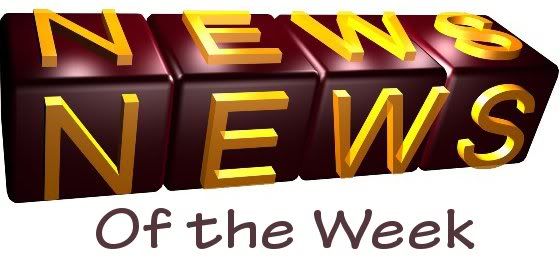 Cliff Bleszinski Leaves Epic Games – Cliff Bleszinksi, design director at Epic Games, has officially left his position at the studio. His departure marks the loss of one of the company's most influential designers, given Bleszinski's work on classics like the Gears of War franchise and Bulletstorm, and as far back as projects like Jazz Jackrabbit (back when the company was under the name Epic MegaGames). He's as respected for his work on the impressive Unreal Engine technology, which has grown to not only run Epic Games titles, but hundreds more over the years.
According to the studio, he's off to "chart the next stage of his career."
"In my 10 years of working with Cliff, his passion for creating video games of the highest quality has been unflinching," mentioned Mike Capps, President of Epic Games.
"We are grateful for all of his hard work, and remain committed to making our fans happy and to always raising the bar in everything we do at Epic."
Bleszinksi didn't depart from his career of 20 years at Epic without leaving a formal letter for the gaming community and his colleagues:
"I've been doing this since I was a teenager, and outside of my sabbatical last year, I have been going non-stop. I literally grew up in this business, as Mike likes to say. And now that I'm grown up, it's time for a much needed break.
I will miss the projects, the playtests, the debates, and most importantly, the people. Epic only hires the best of the best, and it has been a joy working with each and every one of you on a daily basis, whether you were hired weeks ago or decades ago. I have been fortunate enough to collaborate with a variety of disciplines, from code to art to marketing and PR – it's been one big, rewarding learning experience. I'm confident that each project that is being built, whether at Epic, Chair, PCF, or Impossible will be top notch and will please gamers and critics alike."
Via: Inside Gaming Daily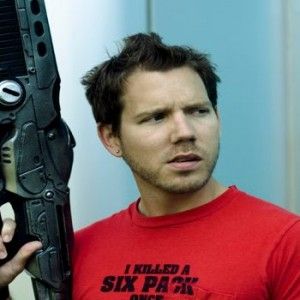 I'll be honest, this really surprised me. Then I read that he had been with the company nearly 20 years and I was surprised yet again. For those unfamiliar with the man who once went by 'Cliffy B' he was one of the minds behind the Gears of War series and Bulletstorm. Even more importantly, he's well respected for his work on the Unreal Engine. That engine is used in hundreds of games.
The good thing is that the parting here looks to be amicable. Bleszinski has announced no plans on his future post-Epic Games. I can tell you one thing though, I will be watching to see what, if any, gaming property he goes to next. It seems, when it rains, it pours. First the BioWare founders retire and now Bleszinski leaves Epic. Who is going to be next to leave a company and shock the community?
Follow 411 on Twitter!
My personal Twitter: @RoundTableNerds
@411mania
@411games
@411wrestling
@411moviestv
@411music
@411mma
Thanks for checking in for your weekly dose of gaming news. It should be interesting to see how some stories, such as the next version of the Xbox and PS3, progress over the next week. As always, please make use of the comments to let me know what you are thinking. Feedback is always welcomed.
If anyone is in the area of the WV Pop Culture Con this weekend make sure you stop by. I'm a guest of the show so I'll be around both days. I'm even hosting a panel on Saturday talking about the basics of podcasting. Come say hi in person!
If you find yourselves bored on Xbox Live, send me a message. I'm always looking to put together a good team to play Borderlands 2. The game is consuming my soul right now… but in a good way.
NULL
comments powered by Disqus