Around the Gaming World News Report 11.16.12
November 16, 2012 | Posted by
Hey everyone, welcome to the latest installment of Around The Gaming World. If this is your first time checking in I try to cover some of the major stories for each console in addition to news, which in my opinion, is the news of the week.
Harry Csonka • 7 days ago
I'm not getting the Mass Effect DLC. I quite enjoyed the game, but never touched the MP and haven't bothered with any of the DLC. I dunno, when it was over, it just felt over. Leave the memories alone.
The Wii U data transfer thing is because the old wii used the friend codes, so it isn't associated with the Nintendo ID Wii U is using. From what I've gathered basically you download a small app to your SD card from the wii U shop, and it takes your Nintendo ID, and when you plug it into your original wii, it associates that system with the ID. I'm guessing that's so they don't have to put out a new firmware update on the wii. All in all it seems reasonable, it should only take a couple minutes at most. And honestly I'd rather do that than buy a special cord that I'm going to use one time and then stick in a drawer, find it 5 years later and go "what the hell is this thing for?"
First off, I found the ME3 multiplayer to be fun. That's probably because its cooperative in nature. At first I was thinking of not getting this DLC, but I really want to see the story of Omega. I can't help it, I will be buying this.
And good point on the data transfer for Wii U. I had forgotten all about the Xbox data transfer cables!
Cactus • 7 days ago
Definitely getting the Omega DLC. The first thing I thought of after starting my second play-through was "Why wasn't there more to do with Aria?" I mean they bothered to make a four issue miniseries about Omega being invaded, it was disappointing to see the retaking of it not be in the main game, and Carrie Anne Moss relegated to talking to you on a couch. I'm happy this event as showing up as a DLC, and that the Adjutants make their debut, but it's kind of sad that you won't get any fun dialogue between Aria, Nyreen, and the rest of your companions. Aria/Liara and Aria/EDI would have been really interesting, and Nyreen/Garrus would have obviously been VERY interesting.
Aria talking with Edi would have been great to see. And very interesting I'm sure.
Thanks for your feedback, and keep the comments coming!
Big Sales for Halo 4 – Microsoft and 343 Industries were eager to report day-one sales of Halo 4 this week, and with good reason: the latest Halo game reportedly eclipsed the biggest movie launches in U.S. history (Harry Potter and the Deathly Hallows: Part 2 and The Avengers), shattering records with $220 million in its first 24 hours.
We should expect no less from Halo at this point, even if original developers Bungie have moved on to more secretive projects. And Halo 4 is admittedly Microsoft's most expensive game ever—why wouldn't it pay out the most?
Besides, you can bet a huge chunk of that money went into marketing. Did you see David Fincher's Halo 4 TV spot? Wowza.
Microsoft also reported that Halo 4 is set to reach $300 million in total first week sales, and that lifetime sales for the Halo franchise now total more than $3.38 billion. And Halo 4: Forward Unto Dawn, the live-action mini series, has earned more than 46 million viewed worldwide.
Via: Complex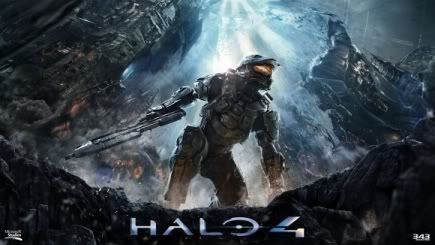 First of all good for 343 Industries. I've played through Halo 4 and thought it was a fun game. They took the graphics made them look better, added new enemies, and arguably a more engrossing story. Halo 4 was a step forward. Both Microsoft and 343 Industries needed Halo 4 to be a success and it seems to have been so far. Massive sales and mostly favorable reviews… its all good news.
The success of Halo 4 means that the next Halo trilogy will go on. If Halo 4 had flopped this might have been the last we had seen of the Master Chief and Cortana. Luckily, for Halo fanboys like myself, the series will continue.
Mega Man, Not Dead Yet – Fans have lately been worried Capcom wouldn't be revisiting the Mega Man franchise. Thankfully, during a recent interview, Capcom laid those fears to rest, stating Mega Man is returning to our gaming machines.
Speaking with Nintendo Power, Capcom USA senior VP Christian Svensson revealed that we'll actually be seeing quite a bit of Mega Man in the future, not only on handhelds, but also on our major consoles.
"I can say with certainty that you've not seen the last of the Blue Bomber on consoles and handhelds, and, with luck, we'll be celebrating his 50th anniversary, including all of the games you're going to enjoy over the next 25 years," said Svensson. "That said, an issue we've had in the past has been talking about games and announcing them before we're certain they're going to come out, which unfortunately has lead to profound disappointment for many fans. So for now, I'm going to have to stay mum about any details."
The Blue Bomber turns 25 this year, with festivities kicking off in the US sometime in December. However, Capcom USA and Capcom Japan will be holding separate celebrations in honor of the beloved character's birthday.
Via: MTV Multiplayer Blog
The Mega Man games are nostalgia games for me. Growing up I loved to play the Mega Man games on my NES and SNES. After that I had stopped playing. I'm told, by many, that my quitting was a good thing as some of the recent game releases featuring Mega Man just haven't been that good. I think if a new Mega Man game was released I would check it out, if only for nostalgia sake. I wasn't very good at them in the past, maybe I've improved with age!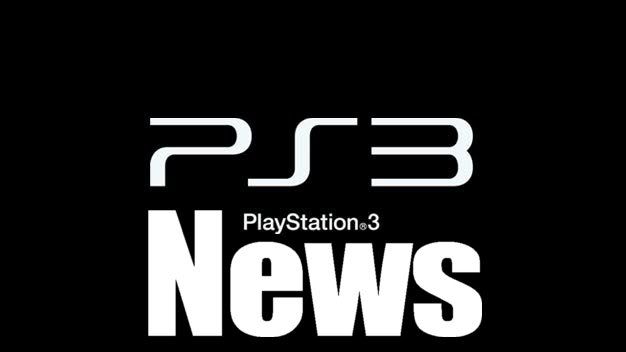 Sony Permabans PS3 Hackers – Last month, we learned that some hackers had managed to spread a major exploit in Sony's PlayStation 3—and today we find out that Sony's going after naughty gamers pretty hard. A post on Polygon today reports that PS3 hackers are being permanently banned from the PlayStation Network for their console-modding misdeeds:
"Violation of the System Software License Agreement for the PlayStation 3 system invalidates the consumer's right to access that system. Consumers running unauthorized or pirated software may have their access to the PlayStation Network and access to Sony Entertainment Network services through PlayStation 3 system terminated permanently. […] To avoid permanent termination, consumers must immediately cease using and delete all unauthorized or pirated software from their PlayStation 3 systems."
You mess with the bull, you get the horns, right? It seems like Sony's doing just about the only thing they can when it comes to console modding and things like that. Of course, if you've modded your console and you go online, you have to know this is a possibility, right?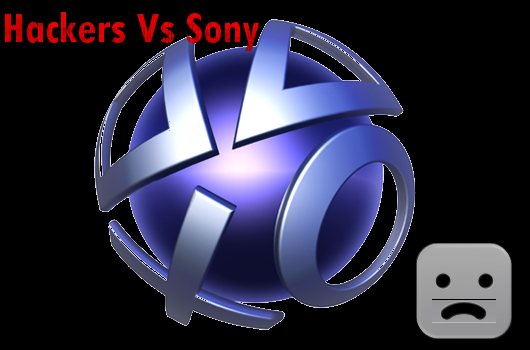 Via: Games Radar
First of all, good on Sony. If people are spreading major exploits Sony should take the steps to protect gamers on the Playstation Network. I'm sure people are going to bitch and moan, but this is nothing new. Microsoft has long banned console hackers from using Xbox Live and there's no reason that Sony can't too. You agree to the Terms of Service associated with PSN when you sign in and hacked consoles violate the TOS. Its that simple folks. Kudos to Sony.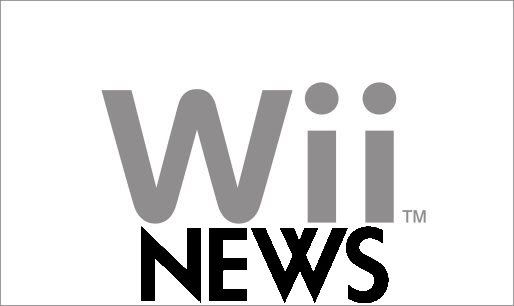 Wii U Too Expensive? – The Wii U may be too expensive. That's according to Ubisoft CEO Yves Guillemot, who told Games Industry International that he is not pleased with the pricing Nintendo decided on for its first high-definition console and hopes for a price drop.
"I always prefer lower pricing, so I can't say I'm happy," Guillemot said. "I'm never happy when the machines are expensive. What we have to do there is remember that compared to an iPad, it's cheap. With what it brings [to the gaming table] it's cheap. But I hope they'll be able to drop their price in time."
The Wii U is due out in North America on and scaling to $350 for the 32GB deluxe version that includes a copy of Nintendo Land.
The first high-definition system from Nintendo will launch with 23 titles, including Call of Duty: Black Ops II and Assassin's Creed III.
Via: Gamespot
Really? I mean honestly? I take shots at the Wii U from time to time but this complaint is dumb. Look back when the Xbox 360 and PS3 launched originally and their launch prices were much higher that the Wii U's launch price. The Wii U can be more expensive than current-gen Xbox and PS3 models but keep in mind this is the next-gen Wii U it would make sense the price be higher. Nintendo is the first to launch a next-gen console and the price being as low is it is now surprises me. This is a non-story but it made me chuckle so I wanted to share.
Wii U Storage Limits – The Wii U will not support play of Wii Virtual Console or Wii Ware games on the GamePad tablet controller's screen, Nintendo has revealed, while storage shortages in the Basic 8GB model may make installing games a headache. After formatting, the cheapest Wii U will have 7.2GB of its 8GB capacity (or 29GB for the 32GB model) but the console requires 4.2GB itself, Nintendo confirmed in a new Japanese-language Direct video; that means, with New Super Mario Bros. U and Nintendo Land weighing in at roughly 2GB and 3.2GB respectively, gamers won't be able to fit both onto the basic Wii U set at the same time.
In fact, according to a translation of the key points at NeoGaf, there are a few storage considerations to bear in mind. Data can be stored on a USB hard-drive up to 2TB in capacity – though not a flash drive, which Nintendo says is a stability limitation – but it must be formatted to suit the Wii U and then cannot be used with a PC. Files can be shuffled between the Wii U's internal storage and an external drive via an option in the Data Management menu.
Only one external drive can be plugged in, at least at launch, though Nintendo says it is working on an update to change that. SD cards, meanwhile, can be used to store PC, Wii Virtual Console, Wii Ware, and Wii save data, but not Wii U game save data. USB drives will not be hot-swappable, either.
As for GamePad limitations, according to Nintendo the Wii mode will only support the TV as display, not the tablet controller's own 7-inch screen. However, a new Wii U Virtual Console game is in the pipeline, that will support the feature.
Nintendo also detailed some system tidbits, including the ability to lock down internet browsing, e-Shop purchases, Miiverse functionality, friend registrations, videos, data management, and other settings, based on age, preventing children from accessing content their parents would rather they didn't. There'll also be individual dictionaries for user-added words for each gamer.
Via: Slashgear
This story intrigued me at first. Firstly I didn't realize that the Wii U required 4.2 GB of system storage. That really makes for some limitations on the basic model of the Wii U. Over half of the system storage capacity cannot be utilized. Even my launch day Xbox provided more storage. This is another reason to get the 32 GB model for the additional $50.
But, to be fair there is an option to plug an external HD into the Wii U, this HD can have a capacity of up to 2 TB. The tradeoff is that this drive has to be formatted specifically for the Wii U and can only be used on the console unless you wipe the disk. Bear in mind the additional storage will not work with a flash drive, which is what I used to expand the capacity on my Xbox. My suggestion is that if you are getting a Wii U go for the 32 GB version. In the long run it will payoff.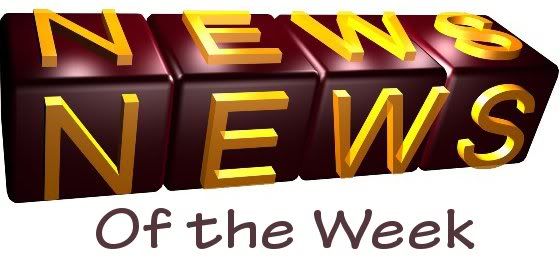 Coming Soon: The Walking Dead Episode 5 – Walkers, roamers, geeks, lame-brains–whatever you call them, they're coming back next week for the season finale of Telltale Games' The Walking Dead. The roving hordes will take PlayStation Network NA first on November 20, before infecting PSN EU, Xbox Live Marketplace, PC, Mac, and iOS the next day, Telltale announced today on its Facebook page
.
Episode 5: No Time Left will be the end of the road for this season, but it won't be the end of Telltale's involvement in the fictional setting. The developer told Polygon in July that "this will not be the last Walking Dead series we do."
The episodic series is based on the graphic novels rather than the AMC television show which entered its third season in October. Activision announced in July a first-person shooter based on the show planned for next year.
Via: Games Radar
First off let me say that I think Telltale Games has done a phenomenal job on The Walking Dead games. They have told an incredibly compelling story. I am not ashamed to admit there was a part of episode 3 that did make me tear up. I'm sure if you've played you know what I'm talking about here. There was a decision that just broke my heart. These games are emotionally powerful.
I was surprised to see that PSN was getting the game first, granted its by only a day. I can't wait to see how it all ends… I have a feeling that the end will make me tear up some too. Of course I wouldn't expect anything less from this series. If you haven't played the series yet check it out. Steam had the season pass on sale recently and I'm sure it will go back on sale soon.
Follow 411 on Twitter!
My personal Twitter: @RoundTableNerds
@411mania
@411games
@411wrestling
@411moviestv
@411music
@411mma
Thanks for checking in for your weekly dose of gaming news. It should be interesting to see how some stories, such as the next version of the Xbox and PS3, progress over the next week. As always, please make use of the comments to let me know what you are thinking. Feedback is always welcomed.
If you find yourselves bored on Xbox Live, send me a message. I'm always looking to put together a good team to play Borderlands 2. The game is consuming my soul right now… but in a good way. Also, don't forget Halo 4 is next week… I fully intend to do a legendary run so join on in.
NULL
comments powered by Disqus