Around The Gaming World News Report 11.2.12
November 2, 2012 | Posted by
Hey everyone, welcome to the latest installment of Around The Gaming World. If this is your first time checking in I try to cover some of the major stories for each console in addition to news, which in my opinion, is the news of the week.
After a no show on comments 2 weeks ago, let's start with the comments from last week.
Cactus • 6 days ago −
"To do it right, I think BioWare will have allow you to import your decisions from the previous trilogy."
They've already said to hold on to your ME3 saves, and I don't think they meant for just the DLC. I would prefer a prequel that takes place either during the First Contact War or just after when all the Citadel species are first encountering Humans to a sequel. A sequel taking place just after ME3 wouldn't make sense or be all that exciting for two of the three endings (Control- the Shepard uses the Reapers to rebuild everything, Synthesis- rebuilding isn't really necessary because everyone is connected.) If it has to be a sequel, I would like it to be 2 or 3 centuries later when all the current cast (besides Liara and maybe Grunt) are gone and its a new cast on a mission of exploration or something. No matter what it is, I'm sure there will be references aplenty to the original trilogy.
A prequel would be cool. Personally I'm thinking a sequel about 100 years post Mass Effect 3. Basically all of your companions would be dead except Liara, Grunt, Wrex, and maybe Garrus. It would open up a new world and still have some of the old characters.
Garry Csonka • 5 days ago
Wii U is using an account type system ala PS3/360, not a friend code type like Wii. That's actually nearly year old news as it was announced as far back as January. I'd link you to it but the ridiculous moderators on this site would just delete it, but the news is out there for your googling pleasure
Thanks for the heads up, last I had checked there were still questions regarding the online/friend capabilities.
Jay El Bee • 7 days ago
I have never even heard of The Folding @ Home feature or whatever it's called for the PS3, but that's probably because I never hook up the internet to my PS3 unless I'm downloading a game or some DLC.
I do most of my gaming on my PC or Xbox. My PS3 is a blu-ray, Netflix, and Amazon streaming box anymore.
Thanks for your feedback, and keep the comments coming!
Early Reviews of Halo 4 – Early reviews of Halo 4 have hit the web and the game looks to be pretty good in the eyes of critics. As of writing the game had a metascore of 90 on Metacritic with 50 reviewers.
Via: Metacritic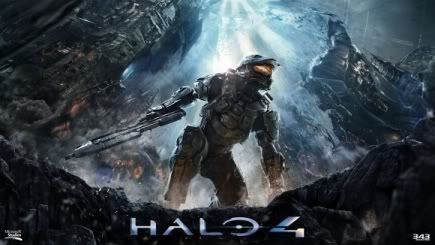 Early reviews are in for Halo 4 and they are all pretty positive. To clarify, I did not receive a review copy. If I had, I would still be playing the game. But, I have been waiting for the early reviews to come out. I'm pretty pleased to see how well the game has been received by critic. Full disclosure, I am a big fan of the Halo series so that might color my opinion a bit.
It was very important for 343 Industries and Microsoft that Halo 4 be a success. The fate of the next Halo trilogy depended on Halo 4 being seen as a good game. One could even argue the fate of the next Xbox depends on the success of Halo. Halo 5 and/or 6 will probably be on the next Xbox. If Halo 4 is deemed a good game then the Halo sequels will be the must have game on the next Xbox. Based on the Metacritic score hovering around 90 I would say that Halo 4 is going to be a fun game. This is a win for 343 Industries and for Microsoft.
Big Sales on Borderlands 2 – Borderlands 2 led Take-Two in a strong second quarter of 2013 ending September 30, the company reported in a financial statement today. The action-RPG-shooter sequel snagged more than 5 million in sales, with Red Dead Redemption and Grand Theft Auto IV from Rockstar still hauling in decent numbers.
Take-Two said 2K Games, a wholly owned subsidiary, enjoyed significant digital sales of Borderlands 2 as well as attracting strong reviews. No specifics were given for strategy reboot XCOM: Enemy Unknown as it fell outside the quarter, though Take-Two said it has been a "critical and commercial success" since its release in early October. It also noted series-high sales for NBA 2K13.
The company's revenue grew to $273.1 million from $107 million in the same period last year. It still reported a net loss of $12.4 million, though it's a much more healthy figure than the $47.3 million loss reported last year.
Via: Games Radar
This is fantastic news for fans of the Borderland series. Minimal spoilers here, but the end of Borderlands 2 paved the way of multiple sequels. Take-Two has said they are not working on a Borderlands 3 right now, and this makes sense as there is still quite a bit of DLC in development for Borderlands 2. However, if you sell 5 million copies of a game I'm sure you are considering a sequel. My personal opinion is that after all of the Borderlands 2 DLC has been released there will be an official announcement of the Borderlands 3. Its too much of a money machine to pass up.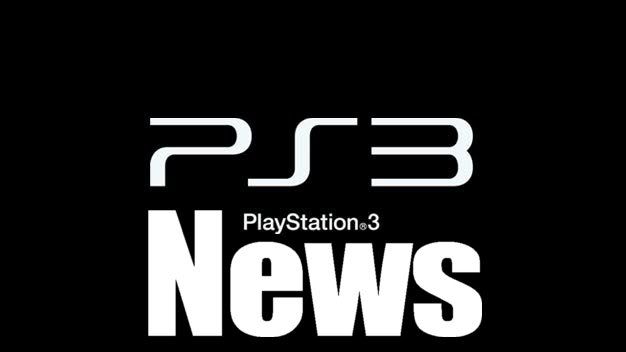 The Future of Star Wars 1313 – A lot of rumors have been floating around about Disney's purchase of Lucasfilm and the Star Wars franchise. There's a supposed seventh Star Wars film in the works, a bunch more Star Wars stuff in the Disney parks, and a buddy cop comedy starring Jar Jar Binks and Chewbacca. I only made one of those up.
One thing we have confirmed, though, is that Disney won't be touching Star Wars 1313, at least not right now. In a statement to IGN, LucasArts said, "For the time being all projects are business as usual. We are excited about all the possibilities that Disney brings."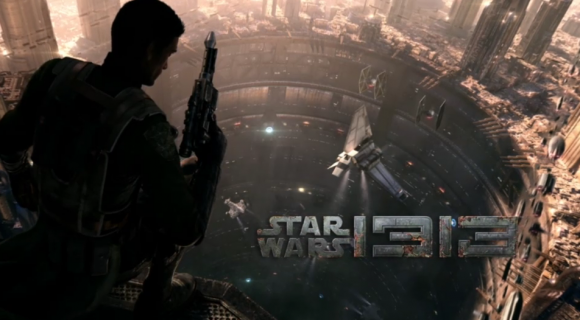 Via: Games Radar
The internet went crazy with the news that Lucasfilm had been acquired by Disney. And then it went even crazier when Star Wars VII was announced. Later fans started to realize that the purchase of Lucasfilm also included the purchase of Lucasarts. Disney has shifted their gaming strategy towards more social and casual gaming, an area that Lucasarts has rarely dabbled in. There were concerns that the upcoming Star Wars 1313 game might be effected by this acquisition.
Luckily for the time being is business as usual at Lucasarts, meaning that Star Wars 1313 will continue to move forward. So you can look forward to Star Wars 1313 on your PC, Xbox, and PS3. However, my guess is that the success or failure of this game will determine if the Lucasarts/Disney combination will move forward with additional 'traditional' games opposed to social. Disney obtained Lucasfilm primarily for the Star Wars properties so my hope is that they will also focus on the Lucasfilm Star Wars games but they need to be a success to ensure this happens.
GTA V Update – A few minutes ago, Take-Two Interactive confirmed that Grand Theft Auto V will, in fact, be coming out in the spring for Xbox 360 and PlayStation 3. In addition, pre-orders will begin on November 5.
Said Rockstar founder Sam Houser:
"Grand Theft Auto V builds on everything we've learned about open world game design. We can't wait to share it with fans."
Now…when in spring? That's the next question.
Via: Inside Gaming Daily
It has long been rumored that GTA V would be coming out early next year. Now, Take-Two has announced that GTA V will be coming out in Spring 2013. The game will be available on the Xbox 360 and PS3. Sorry Wii U fans, it looks like you might be missing out on this one… at least for now. Nintendo has made a big commitment to bring in big name third party games. Mass Effect 3 and Batman Arkham City or two such examples that will be on Wii U. Personally, I wouldn't be surprised if Nintendo was working to bring the next GTA to the Wii U. Disclaimer: Keep in mind, that is all speculation on my part. I have no facts or source to back it up so please don't take it as the gospel truth.
I have dabbled a bit with the GTA games. I play them from time to time but GTA has never been a must have title for me. That being said I'm very curious to see how they continue to expand and develop the GTA sandbox. Some of the worlds created in the GTA franchise are just incredible. GTA: San Andreas had one of the largest open worlds of any games I had played. I can't wait to see how it expands in GTA V.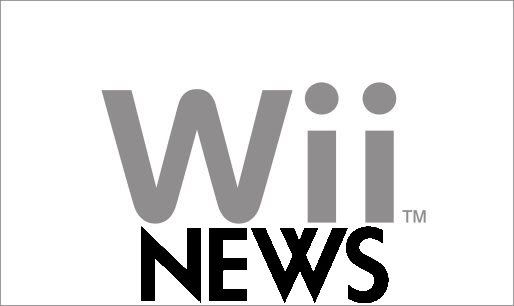 Wii U Digital Deluxe Promotion – Back in September, when Nintendo officially revealed pricing and purchase options for the Wii U, the company mentioned the Deluxe Digital Promotion for gamers who bought the Deluxe Set console. Up until this point details have been sparse on what exactly this promotion will give players, but Nintendo finally cleared things up yesterday.
According to Nintendo, "All Wii U Deluxe Set owners who purchase digital content for Wii U, including downloadable games in the Nintendo eShop for Wii U and download codes sold at select retail stores, will earn points with a value equivalent to approximately 10 percent of the Nintendo eShop list price of each purchase."
The points you earn are then converted into credits that can be redeemed through the eShop. Apparently, every 500 points is worth $5 of eShop currency, meaning "New Super Mario Bros. U", which costs $59.99, will earn you 599 points, or $5 of eShop credit with 99 points leftover. It's sounds a little confusing, but it's actually pretty simple – buy games and content through the eShop on Wii U Deluxe consoles and you'll be rewarded with more money to spend.
Nintendo plans on keeping the promotion alive through December 31, 2014. Players who want to participate will be required to use a Nintendo Network ID and password to convert their credits and all points must be converted by June 30, 2015. Once points have been converted to credits they will not expire.
Via: MTV Multiplayer Blog
This is a first for Nintendo. Normally Nintendo consoles have a price point that leads to profit for the company. In fact, this is one of their first consoles to lose them money. But, I think this is a move that Nintendo had to make. This price point makes them very competitive against against the Xbox 360 and PS3. It also sets the price point for next-gen consoles and now both Microsoft and Sony will have to decide how to competitively price their next systems.
If the Wii U is a success, this won't matter. Nintendo will then make their profits off of games much like Microsoft and Sony have been doing. But if the Wii U flops then Nintendo is going to be in trouble. At least that's my opinion.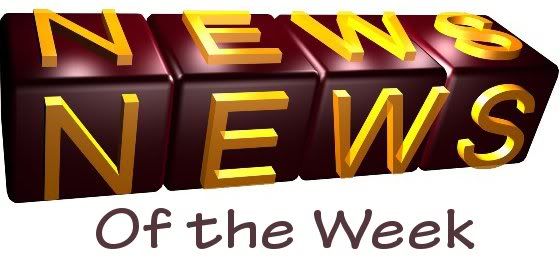 Who Wants To Make a Sons of Anarchy Game? – Sons of Anarchy creator Kurt Sutter not only wants a console game based on his television show to be made, but he wants Rockstar Games to develop it. Writing on Twitter today, Sutter sought the help of the Grand Theft Auto publisher to bring a game based on the FX biker drama to market, but not without acknowledging the project would likely to face an uphill battle.
@rockstargames you should make the SOA game. i know it's an expensive/complicated process, but let's chat, see if we can make it happen.
— kurt sutter (@sutterink)
This is not the first time Sutter has lamented the difficulty of making a console game in today's market. In August, Sutter stated his ambition for the Sons of Anarchy game was to make an experience fans would appreciate, and noted this would not come easy.
"[Games have a] huge upfront cost. Games are in decline," he said at the time. "It's very risky. As a gamer, it's my responsibility to deliver a great game. Not some 1/2 promotional piece of sh*t like [Game of Thrones]. To do that means time/$$$."
In August, Sutter said the Sons of Anarchy game was stalled and may never get made. A major publisher reportedly dismissed the project, with Sutter claiming the game was not a priority for Sons of Anarchy television network FX.
Via: GameSpot
My personal opinion is that Son's of Anarchy is one of the best shows on TV right now. It takes Shakespearean elements, modernizes them and then adds in tons of violence. It makes for a great TV show, and based on ratings it would seem that people agree. Showrunner Kurt Sutter, who also plays Otto, has mentioned wanting to do a SoA game quite a few times. My understanding is that development had started at one time before stalling out. Sutter recently took to Twitter and openly stated that Rockstar Games would make a good SoA and that they should talk.
If I'm Rockstar this would be an interesting property to pursue and I would talk to Kurt Sutter. I believe SoA was already renewed for another season and it is immensely popular. The crime riddled worlds that Rockstar has created in past GTA games shows they have a handle on how to create a narrative that would fit with the themes of SoA. Personally, I think that Rockstar could make a fantastic SoA game set in an open world. Of course it would probably be a lot like GTA but I think that fans of both SoA and GTA would be intrigued by it. Now, do I think it will happen? Probably not, as Rockstar is wrapping on GTA V right now and starting an SoA game would basically be like making GTA VI.
Follow 411 on Twitter!
My personal Twitter: @RoundTableNerds
@411mania
@411games
@411wrestling
@411moviestv
@411music
@411mma
Thanks for checking in for your weekly dose of gaming news. It should be interesting to see how some stories, such as the next version of the Xbox and PS3, progress over the next week. As always, please make use of the comments to let me know what you are thinking. Feedback is always welcomed.
If you find yourselves bored on Xbox Live, send me a message. I'm always looking to put together a good team to play Borderlands 2. The game is consuming my soul right now… but in a good way. Also, don't forget Halo 4 is next week… I fully intend to do a legendary run so join on in.
NULL
comments powered by Disqus