Around The Gaming World News Report 11.30.12
November 30, 2012 | Posted by
Hey everyone, welcome to the latest installment of Around The Gaming World. If this is your first time checking in I try to cover some of the major stories for each console in addition to news, which in my opinion, is the news of the week.
Mr. Ace Crusher • 13 days ago
The Walking Dead game is an amazing achievement and the best telltale game thus far. The retail version should be getting game of the year nods. It probably won't win but it should be recognized as one of the best games this year.
I agree with you here. The story here is incredibly compelling and keeps me on the edge of my seat most of the time. That's a good thing because the gameplay is not really much other than selecting from menu options much of the time. I'm a big fan of The Walking Dead TV show, comics, and now the game. Can't wait to finish episode 5!
Thanks for your feedback, and keep the comments coming!
Xbox Black Friday Sales – The Xbox 360 might be getting mighty old, but it's still got around 750,000 units of life left in it. That's how many units Microsoft sold during Black Friday – down from last year's numbers, but still a mightyimpressive showing from a seven-year old console with a brand new Nintendo console to compete with (The Wii U moved 400,000 units in its first week).
That's 22 months as the top selling console in the US.
Microsoft had a number of deals available, but it's likely that the release of Call of Duty; Black Ops 2 and Halo 4, the latter an Xbox Exclusive and the former mostly played on Xbox, had a lot to do with the still-impressive Xbox sales.
Via: Forbes
Moving 750k consoles during Black Friday is fairly impressive. More so when you factor in the age aspect of the Xbox 360. The fact a console that is 7 years old can move that many systems really surprised me. Last year the Xbox sold in larger numbers and to be fair I did expect a decline this year. The launch of the Wii U is something I thought would put a bigger hurt on Microsoft during Black Friday. Looks like I was wrong, and the Xbox 360 will continue to be a force in the console wars. I think it will be very interesting to watch how the sales numbers of both the Xbox and PS3 are influenced by the Wii U in the coming months.
No Metal Gear Solid 4 for Xbox 360 – Konami today confirmed to Eurogamer that Metal Gear Solid 4: 25th Anniversary Edition is a PlayStation 3 exclusive after being first revealed by various retailers earlier this month. Today a listing was also spotted for Xbox 360, sparking speculation that the action game would release outside PlayStation 3. This is not the case.
"Sorry, this product is not currently available to order," the statement reads."It's a welcome return to the rumour. But there are no plans to release Metal Gear Solid 4 on Xbox 360."
Metal Gear Solid 4: 25th Anniversary Edition includes trophy support and is due out in December in the United Kingdom for £20, or about $30. It is not clear if the game will release in the United States or other territories.
Via: Gamespot
I was a little surprised here. Konami has been releasing some of the most recent Metal Gear games on both the Xbox and PS3. Were I Konami I would consider releasing an Xbox version especially if the game comes stateside.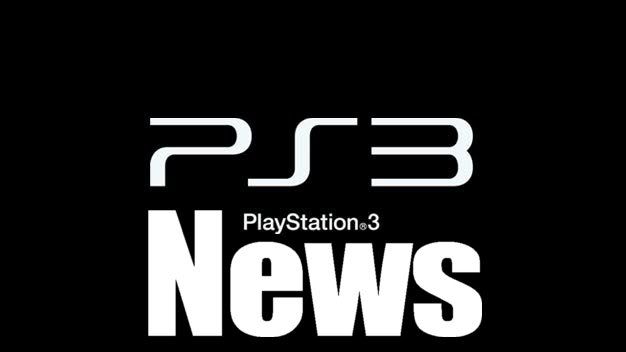 Mass Effect 3 DLC Drops – How is the new content? For $14.99 it ought to be either quite good or reasonably long, but early reports across social media indicate this may not be the case, that the fifteen dollars pays for about 2.5 hours. Again, I haven't played it so I don't know. But I am curious.
Exit question: is it becoming difficult to truly, honestly judge the quality of this game's post-release content? The backlash against the ending and against BioWare is so fierce now that I wonder if we can critique each piece of the puzzle on its own terms or if everything simply ends up colored by controversy? Does it matter?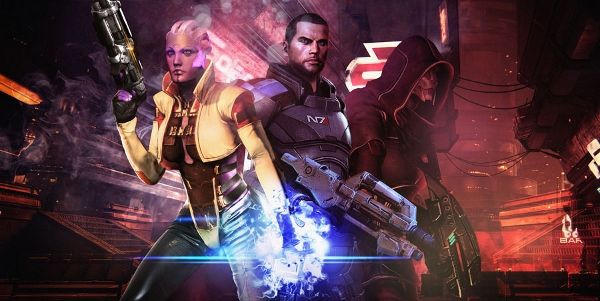 Via: Forbes
Come on, you all had to know that this story was coming up. I am a self admitted Mass Effect fanboy, but let me surprise you all by saying I still haven't downloaded the most recent DLC. I will be picking up the Omega DLC this weekend, probably once I finish The Walking Dead Game. The buzz I've heard on Omega is that it is good DLC, but not as good as the Lair of the Shadow Broker DLC from Mass Effect 2. That being said, that's a hard bar to surpass since LotSB is arguably the best DLC BioWare has made for any of the Mass Effect games. Reviews are good, so if you are still digging Mass Effect check out Omega!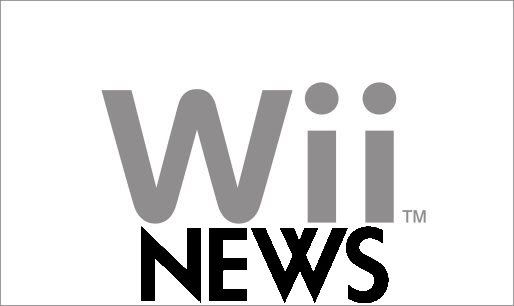 Wii U Sales Are Good! – Though some have doubted the viability of Nintendo's latest console, the Wii U is off to a pretty strong start. The Japanese video game pioneer has announced that it sold over 400,000 units of the new Wii in the week since it launched on November 18. That breaks the record set by the original Wii, which sold 300,000 units in its first week back in 2006.
The original Wii, however, was something of a sleeper hit, growing in popularity over time and continuing to sell out several months after its release. Whether or not the Wii U will be able to repeat that kind of success remains to be seen. Reviews of the console, which is the first in a coming new generation of gaming systems, have so far been mixed.
The Wii U features an innovative touchscreen controller that acts as a second screen for gameplay as well as high definition graphics, a first for Nintendo. In a repeat of the last generation of consoles, competitors Microsoft and Sony are expected to release their own much more powerful systems late next year.
Via: Complex
Nintendo has reported that the Wii U has outpaced the Wii's week 1 launch sales. The Wii U has sold over 400,000 units in the first week. Back in 2006 the original Wii sold approximately 300,000 units in its first week. Not bad for week one numbers and releasing on a Sunday in North America. Most retailers were sold out of their pre-orders of the console but a few lucky gamers were able to pick the system up on launch day.
Now, some people might look at the Wii U sales and compare them to the 750,000 Xbox consoles sold over the Black Friday sales crush. Some folks might say that the Xbox was clearly the winner in sales and things might be grim for the Wii U. Despite being called a Wii U hater by many, I will disagree. During a one week window the Wii U sold out. Pretty much all of Nintendo's first run of the consoles was gone in less than a week. That's impressive. In comparison the Xbox 360 can regularly be found on shelves and was heavily discounted for various sales and promotion leading to the sales spike. The Wii U just launched and sold at full price. I'm sure if more Wii U systems had been available at launch more would have sold. Things are looking up for the Wii U. That being said, let me regain my hater status and say that I still have no intention to purchase a Wii U.
Get the Wii Mini – Even though Nintendo just launched the Wii U and have plenty of marketing still to do to clear up the confusion surrounding the GamePad controller and it's relationship to the original Wii, they've decided to go ahead and debut another console exclusive to Canada for the holidays – the Wii Mini.
"There are games in the Wii library for every type of player," said Ron Bertram, Nintendo of Canada's vice president and general manager. "Wii Mini is a great gift for the holidays that brings everyone in the family together to play. Wii Mini has a mini price, but it's all about big fun."
The new console comes in smaller form than the original Wii and loses a bit of functionality because of it. The slick red and black exterior is sure to appeal to many holiday shoppers, but those looking to pick one up should keep in mind that this new version of the Wii will not feature any online connectivity and backwards compatibility with Gamecube games and hardware has been completely removed.
The Wii Mini will set gamers back $99 when it lands in Canada on December 7th and comes packed with a red Wii Remote Plus and a matching Nunchuk controller. According to Nintendo, the console will remain exclusive to Canada throughout the holidays and there's no word on whether or not it will be introduced in other regions later.
Via: MTV Multiplayer Blog
This is a move that I really don't get. The Wii U just launched in North America and Nintendo is releasing a Wii Mini in Canada only? Is this a pilot project to see if the Wii Mini would be doable in the game market at large? I have no idea, but to me this Wii Mini feels like a fail. Why is that you ask? Well to keep the console price low at $99 Nintendo has cut some functionality. The Wii Mini loses its backward compatibility and internet connectivity.
If I were in the market for a Wii I would pay the extra cash if only for the internet connectivity. Gamecube compatability isn't anywhere near as a big a deal now since the Gamecube is now two generations removed in the console war. But, consoles today are so centered around internet connections for updates and social gaming aspects it seems like this is a big step back. That and I'm not sure why Nintendo would pick now to release a new version of the Wii. Right now this is a Canada exclusive and I'm quite curious to see how well it sells.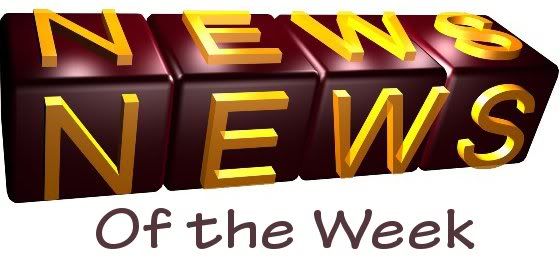 Dishonored Now A Franchise – Expect more steampunky plague-ridden open-level stealth in the future: Dishonored has outsold Bethesda's expectations, solidifying the project as a franchise for the publisher. Looks like new IP can succeed, even in a season filled with titles from triple-A heavy hitters like Call of Duty and Assassin's Creed.
"I can tell you that Dishonored is far exceeding our sales expectations, which is especially cool considering it's new IP facing a host of well-established franchises this quarter," Bethesda VP of marketing Pete Hines told Destructoid. "We did terrific numbers again this past weekend, both in stores and on Steam, where Dishonored was listed as the No. 1 selling title over the holiday weekend. And Dishonored has really sold well overseas."
Bethesda didn't reveal specific sales numbers, but whatever they were, they were good enough to more or less guarantee a trip back to Dunwall–speaking of which, check out what we'd like to see in a theoretical Dishonored 2: Dishonored Harder.
"So, we're very pleased and appreciate all the fans that have supported Dishonored and Arkane," Hines said. "We clearly have a new franchise."
Via: Games Radar
I was late to the party on Dishonored. I recently picked it up as one of Amazon's Black Friday deals. I figured for 25 bucks it was worth checking out. I'm very early in the game so far and the game is growing on me. To be fair I don't love it yet, but I am having fun. For me this is a game that will grow on me with a little time and leveling up some of my abilities.
That being said it will be nice to see some new properties out there. Its about time we got a new franchise series instead of bringing back older characters. Don't get me wrong I really enjoy Halo 4 but for a while there no one was really clamoring to bring the Chief back. That's partly becasue of all the other Halo games that were released between Halo 3 and 4. However, I like seeing something new that isn't the same rehashed Call of Duty or Madden games. Dishonored brought a new gameplay element to things and it was fresh. Fresh gaming experiences are something we have needed for a while and I for one welcome new Dishonored games.
Follow 411 on Twitter!
My personal Twitter: @RoundTableNerds
@411mania
@411games
@411wrestling
@411moviestv
@411music
@411mma
Thanks for checking in for your weekly dose of gaming news. It should be interesting to see how some stories, such as the next version of the Xbox and PS3, progress over the next week. As always, please make use of the comments to let me know what you are thinking. Feedback is always welcomed.
If you find yourselves bored on Xbox Live, send me a message. I'm always looking to put together a good team to play Borderlands 2. The game is consuming my soul right now… but in a good way. I'm dabbling in Halo 4 still and Dishonored as well.
NULL
comments powered by Disqus