Around the Gaming World News Report 12.07.12
December 7, 2012 | Posted by
Hey everyone, welcome to the latest installment of Around The Gaming World. If this is your first time checking in I try to cover some of the major stories for each console in addition to news, which in my opinion, is the news of the week.
Mr. Ace Crusher • 4 days ago
They likely won't port MGS4 to the Xbox. It's known that the PS3 version did take almost the entire 50gbs of the dual layer bd disk, so if it gets ported to xbox it would be an impractical amount of discs and would probably also have the long 'installation' times as found on the ps3 as well. Not to mention the people who actually wanted to play the game had 4 years to have played it. There's likely not a huge market left for it, not to mention porting ps3 to xbox represents substantial programming challenges that aren't there porting xbox to ps3.
That makes sense to me. And I don't know that there is much of a call for the game on Xbox.
Thanks for your feedback, and keep the comments coming!
Halo 4 Crimson Pack – Details for the new Halo 4 expansion Crimson Map Pack have leaked their way online this morning, giving all of us a better idea of what to expect when the DLC drops on December 10.
The list was leaked this morning via Halo Waypoint and may contain some spoilers. So, read on at your own risk.
Now They Fly? – Get a kill while airborne in a Warthog – (50 points)
Size Is Everything – Kill 20 enemies with a detached Machine Gun Turret – (20 points)
ODST – Kill a player while you're airborne from using a Man Cannon – (30 points)
Bigfoot – Kill 20 enemies using the Mantis' stomp attack – (20 points)
David and Goliath – Board an enemy Mantis – (20 points)
Clay Pigeon – Shoot an enemy out of the air while they use the Man Cannon – (40 points)
Special Delivery – Kill an enemy with a melee attack when landing from a Man Cannon – (30 points)
Pump Yer Brakes – Score the killing blow on a Mantis – (40 points)
The Crimson Map Pack will be 800 MS points, but if you've purchased the Halo 4 War Games Map Pass or Halo 4 Limited Edition, you get that for free.
Via: Complex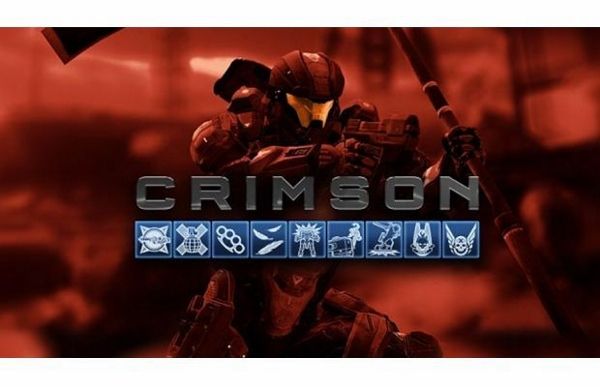 As with any other FPS game we know DLC will be coming out. What really surprises me is that the DLC has taken this long to get announced. I really enjoyed Halo 4 and the multiplayer is fun. I'm just not as addicted to the Halo multiplayer as I have been the co-op play in Borderlands 2 and Mass Effect 3. I have more fun doing team or objective based missions and too many people in Halo 4 just try to be a solo act in the coop missions. I probably won't be picking up the DLC, but if you are still into the Halo 4 multiplayer experiences its probably worth picking up.
Even More Mass Effect 3 DLC in the Pipe? – Last week's Omega expansion for Mass Effect 3 may not have been the game's last. Eurogamer has compiled a series of hints that suggest BioWare is building an ambitious expansion for the spacebound role-playing game.
BioWare designer Jos Hendriks wrote in BioWare's official forums that the not-yet-announced expansion will feature a robust writing team.
"It's all hands on deck for this one," Hendriks said. "Pretty much every Mass Effect 3 DLC writer here in Edmonton is involved."
Additionally, Mass Effect chief composer Sam Hulick has revealed he will contribute to the new content after no involvement with the game's Leviathan and Omega DLC.
"What I'm up to lately: working on an unannounced Mass Effect 3 DLC," Hulick said through Twitter last night. "More details on this coming later on. Tossing in piano and muted strings for this one particular piece. High potential for tears," he added.
Additional composers Sascha Dikiciyan and Cris Velasco are working on the project as well, Dikiciyan has confirmed to Eurogamer. Altogether, the amount of music to be featured in the upcoming expansion is said to be "more" than normal DLC.
Via: Gamespot
Again let me preface this by saying I am a Mass Effect fanboy despite my reservations with how the trilogy ended. BioWare has released some awesome DLC for the game. This DLC by all accounts has been really good and about 2-3 hours in additional gameplay. Anything that continues the story of Mass Effect is good in my book.
Now, we have no idea what this DLC will entail. BioWare has been incredibly tight lipped about the plot. Those of you getting your hopes up for Indoctrination Theory DLC, I would wager you are going to be disappointed.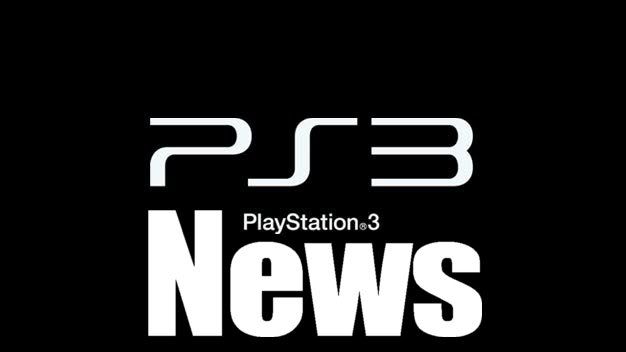 PS3 wins the Netflix Crown – Today Netflix and Sony revealed that the PlayStation 3 console has become the #1 device used by subscribers to stream Netflix video content to their TV. On top of that, it turns out Netflix has made the PS3 the "primary development platform" for Netflix, meaning PS3 owners could see new features first.
"PS3 is our largest TV-connected platform in terms of Netflix viewing, and this year, at times, even surpassed the PC in hours of Netflix enjoyment to become our No. 1 platform overall," said Netflix Chief Executive Officer Reed Hastings. "PS3 is a natural fit for Netflix in terms of developing and first deploying our most advanced features. We can transparently update our application with new features on a daily basis, and through the free PlayStation Network, people around the world can sign up for Netflix directly from their PS3."
PS3 was the first game console to offer Netflix in full 1080p and the first device to offer second screen controls, on device sign-up, and alternate audio options such as subtitles. PS3 is also the only platform that currently allows users to experience a new voice interface called "Max" that's currently in the testing stages.
Via: MTV Multiplayer Blog
The results here surprised me. Microsoft has long prided themselves on the fact that the Xbox 360 can be the center of your entertainment world and has really plugged the streaming capabilities of the system. Neftlix is almost treated like an afterthought in PS3 ads. This is bigger news in regards to Neftlix. The streaming service continues to dominate and the addition of gaming consoles as streaming devices no doubt played a role in the success of Netflix streaming.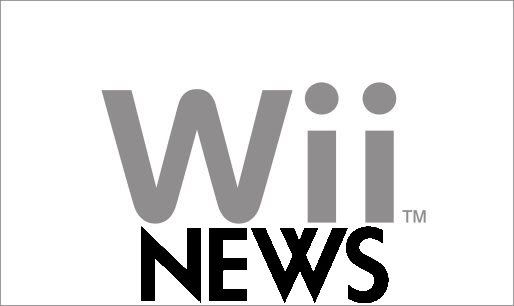 Wii U Getting Google aps! – The Wii U's Panorama View tech demo – which allowed users to move the GamePad around in order to freely view a 360 degree video scene as if it existed in the air around them – has evolved into a much cooler functional application.
Announced today during Nintendo's Japan-focused Nintendo Direct presentation, Google Maps will be coming to the Wii U with GamePad-enabled Street View functionality. While the console's resolutely non-portable status will make the system of dubious use when navigating an actual journey, it will bring the '80s dream of home VR slightly closer to fruition. And at the very least users will now be able to browse for awkwardly-timed Street View shots of people peeing by the side of the road via the comfort of their own sofas.
No word on a western launch for the service yet, but with a European Nintendo Direct scheduled for later in the day, hopefully some news will be forthcoming soon. The Japanese version launches in January, and will be free until March, after which point it will come with a charge.The original Panorama View demo is also heading to the Japanese eShop next year.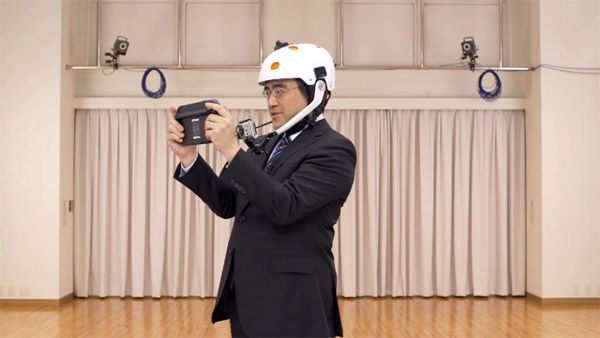 Via: Games Radar
This is a capability that will be cool to play with from time to time. That being said I don't see the addition of gyro controlled Google Maps being a system seller. It is another cool way to make use of the Wii U hardware though. And it should give some insight into what game developers might be looking to do in the future.
Kickstarter RPG to the Wii U – Watermelon Corp. have taken to calling Pier Solar and the Great Architects, their retro-inspired role-playing game and the subject of a wildly successful Kickstarter campaign, "the biggest 16-bit RPG ever made." It sounds like hyperbole, but it's really a technical assessment: the game was first developed for the Sega Genesis a few years ago, using a custom, 64-megabit cartridge that dwarfed the traditional 12-Mb size.
The game — about a young botanist on a quest to find the rare herbs to cure his father's mysterious illness — fared well enough on the Genesis to prompt Pier Solar HD, a remake for Xbox Live Arcade, PC, Mac, Linux, and the Sega Dreamcast. Watermelon's Kickstarter promised a rich overhaul of the entire game with touched up sprites and HD backgrounds, made available on a wide range of platforms. The original pitched asked for $139,000 to cover development and licensing costs, beta testing, and production.
Pier Solar quickly hit their funding goal and began coming up with new incentives for each milestone: at $160,000, Watermelon pledged a "Director's Cut" edition, which includes new sidequests and mini-games; $175,000 was enough to allow them to develop Android and Ouya versions of the game; and the team confirmed at Wii U edition at $200,000.
Taking a leaf out of DoubleFine's book, Watermelon Corp. will be filming a documentary about the process, available to every backer, called One Year at WaterMelon.
According to the Kickstarter page, Pier Solar should be available in December 2013.
Via: MTV Multiplayer Blog
I love Kickstarter overall. It is an interesting way to act as an angel investor to help people realize their dream in developing a product. I have funded probably 5 different comic projects but haven't dabbled on the software side yet. However, I find it very interesting that one of the consoles being developed for in this project is the Wii U. I hope that this game does well in the Nintendo market. It could help to set a very promising precedent for indie game development.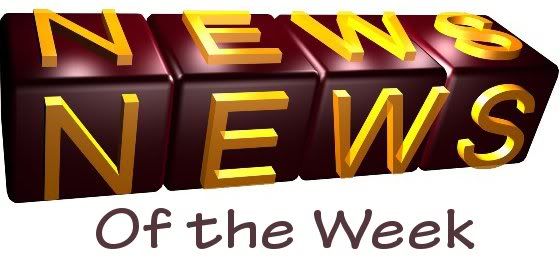 Next Xbox Rumors – According to a recent report from Bloomberg, citing sources familiar with the company's plans, Microsoft is readying their successor to the Xbox 360 console for a holiday 2013 release. However, it appears they're still trying to decide when they should announce the new gaming console.
Apparently the new console, supposedly named Xbox 720, is planned for Thanksgiving and Christmas sales, most likely in an attempt to capitalize on consumer's Black Friday spending habits. As far as the official reveal is concerned, Microsoft has yet to decide whether or not the new Xbox should be announced at an industry event like the Electronic Entertainment Expo in June, or a separate event dedicated entirely to the new hardware.
If Microsoft is in fact hesitant to decide on when or where to unveil their rumored upgrade, it could have something to do with the Xbox 360's sales numbers during the Black Friday sales period. Microsoft claims they sold 750,000 consoles during the holiday shopping event, outselling Nintendo's brand new Wii U by about 350,000 units and Sony's PlayStation 3 by an estimated 225,000 units. Why release new hardware when the 7 year old console on shelves is still selling so well?
Via: Gamespot
This is the series of rumors that will not die, and I expect it to just get worse since the Wii U has hit the market. People are going to be wondering when the Sony and Microsoft answers to the Wii U will be releasing. November 2013 is a date that a lot of people have pointed out as a smart release date for both Microsoft and Sony to release their next console.
Rumors have said the new Xbox will have a blu-ray drive in addition to new graphics and processing power. These are certainly must haves. People are no doubt wondering if the Black Friday sales of 750K Xboxes might changes Microsoft's plans for the next Xbox. Honestly I think it might a little bit. But, the success of the Wii U is what I think will drive the release date for the next Xbox. If the Wii U succeeds look for the next Xbox late next year. If the Wii U flops or has slow sales then I think that Microsoft might wait for a bit.
Follow 411 on Twitter!
My personal Twitter: @RoundTableNerds
@411mania
@411games
@411wrestling
@411moviestv
@411music
@411mma
Thanks for checking in for your weekly dose of gaming news. It should be interesting to see how some stories, such as the next version of the Xbox and PS3, progress over the next week. As always, please make use of the comments to let me know what you are thinking. Feedback is always welcomed.
If you find yourselves bored on Xbox Live, send me a message. I'm always looking to put together a good team to play Borderlands 2. The game is consuming my soul right now… but in a good way. I'm dabbling in Halo 4 still and Dishonored as well.
NULL
comments powered by Disqus