Around the Gaming World News Report 12.14.12
December 14, 2012 | Posted by
Hey everyone, welcome to the latest installment of Around The Gaming World. If this is your first time checking in I try to cover some of the major stories for each console in addition to news, which in my opinion, is the news of the week.
The Top Secret Kinect Team – Microsoft is aiming to take its motion-control Kinect technology to the next level, and is forming an entire new team to "tell the story of what the future of entertainment will look like." A job listing (via OXM) at the Redmond technology giant for a software development engineer reveals a successful candidate should be ready to fail in a new high-risk environment.
"Joining this team comes with risks," the job ad reads. "Most of what we work on is top-secret; you may not know what your new project is until you've accepted an offer. Not all of our ideas will fly. We will fail, and fail fast, on some projects. We will celebrate those failures because they are vital to making sure the right ideas take off in a big way."
The job description makes clear that those seeking a "comfortable" or "standard" role at Microsoft should not apply. To be considered for the position, a candidate must have shipped at least one consumer-focused product and worked on side projects like Kinect hacks or websites.
Via: Gamespot
The Kinect has always been an intriguing piece of hardware to me. It took motion controls and made it so that you truly don't need a controller. My personal opinion is that Microsoft one upped Nintendo with the Kinect camera. However, with all first generation products the Kinect isn't perfect. It isn't always quick to track and some of the games are fairly gimmicky.
The Kinect has been commercially successful as well. Its common sense that Microsoft would one to make version 2.0 of the hardware. Its good to see confirmation of this generally accepted fact. The question is, what will we see the Kinect 2.0 do?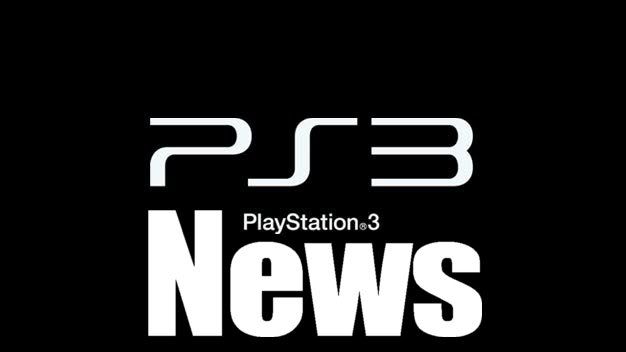 A Hitman Collection – Amazon looks like it may have jumped the gun by announcing a listing for Hitman Trilogy HD this week.
The US retailer announced a release for January 29, 2013 for both Xbox 360 and PS3. According to the listing, Trilogy HD includes high-def versions of Hitman 2: Silent Assassin, Hitman: Contracts and Hitman: Blood Money.The compilation first leaked over the summer when it was listed by European retailers as a PS3 game called Hitman HD Collection.
Square Enix is refusing to comment on 'speculation', which is all but an admission that we will be getting a HD Trilogy come January. You know how cagey publishers can be. Let us know what you think on Twitter.
Via: Complex
Full disclosure, I'm not much of a Hitman fan. I think I played one of the games on the original Xbox system a few years back. However, I do like it when companies release compilations of older games. I like it even more when the upscale the graphics to make things be in HD. This isn't the first time a game has leaked on Amazon, and I'm sure it won't be the last. But, it sure is fun to watch the leaks come out!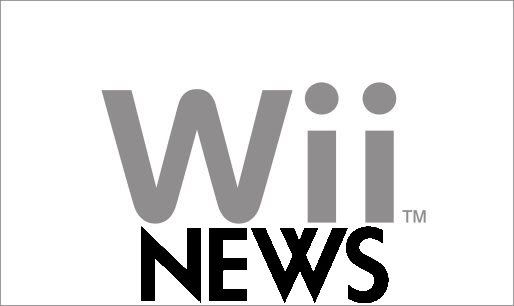 Wii U Sales in Japan – Nintendo sold 308,570 Wii U units over the console's opening two days in Japan, according to Enterbrain data. That places the new console 17 percent behind its predecessor, the Wii shifting 371,936 units in its first two days on sale. On the other hand, the Wii U sits comfortably ahead of corresponding launch figures for Xbox 360 (62,135) and PS3 (88,400).
Leading the console's software charts was New Super Mario Bros. U, the platformer selling 170,563 units across the launch weekend. Monster Hunter 3 Ultimate and Nintendo Land clocked in at second and third, racking up figures of 110,159 and 78,461 respectively.
Via: Joystiq
There are two points that interest me here. First, that Wii U sales are lagging behind comparable Wii sales in Japan. The Wii was widely adopted at first by Japanese gamers. Is there some hesitation this time that would explain the slight drop in early adopters?
What I find most intriguing is that more North American gamers have been early adopters on the Wii U than they were historically for the original Wii. Are we starting to see a shift in Nintendo's Japanese dominance? No, because the Wii U is still solidly trouncing its competitors in Japan. But, the stats are interesting.
Big Games Skipping The Wii U – After a Wii U launch that was full of ports of big games from big game companies, it appears that the winter and spring will see the Wii U missing out on most of the major games coming to its rival consoles.
Over the last couple of days, we've been checking in on the Wii U status of several major multiplatform games, all of which are slated for the first half of 2013. Nintendo has promised that the Wii U will have a broader array of games than the Wii did and won't neglect the hardcore gamer crowd. But very few of the top multiplatform games for Xbox 360 and PlayStation 3 are slated for Wii U.
Aliens: Colonial Marines
Release Date: February 12 (PC, PS3, Xbox 360)
Coming to Wii U? "Yes, ACM is coming to Wii U," a rep from Sega confirmed. We have not announced a specific date yet, just that it launches before the end of Nintendo's launch window (aka March 31, 2013)."
BioShock Infinite
Release Date: March 26, 2013 (PC, PS3, Xbox 360)
Coming to Wii U? The game's creative director just told Destructoid that "nothing is brewing right now," so highly unlikely.
Crysis 3
Release Date: February 13, 2013 (PC, PS3, Xbox 360)
Coming to Wii U? "No plans," according to a rep for EA.
Grand Theft Auto V
Release Date: Spring 2013 (PS3, Xbox 360)
Coming to Wii U? Nothing announced. Seems unlikely, but here's a glimmer of hope, if you're the unusually optimistic sort.
South Park: The Stick of Truth
Release Date: Early 2013 (PC, PS3, Xbox 360)
Coming to Wii U? "THQ hasn't announced plans for a Wii U version of the game and is focusing attention on the current versions," a THQ rep told us.
Via: Kotaku
The above is just an excerpt from the listing that Kotaku gathered. When the Wii U launched with strong third party support it was a surprising, but widely applauded. The Wii suffered some because of the lack of third party games, and this looked to be a topic Nintendo was adddressing with the Wii U launch.
However, it doesn't look like bigger studios are continuing the embrace of the Wii U. Out of the 5 games listed above only 1 is coming to Wii U. Had I bought a Wii U I might be a little worried. It was promoted with the promise of more third party games and this soon after launch companies just aren't porting to the Wii U. At least, that's the case for now. The Wii U might get in a cycle where all the third party games have to be ported from the Xbox or PS3 at a later date. If that's the case my opinion is that is a significant problem. Keep your eyes peeled to see how this continues to unfold.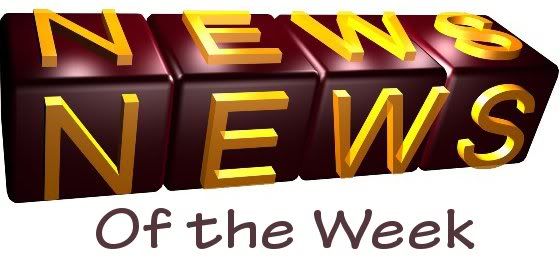 AC 3 Huge Sales – Worldwide sales of Assassin's Creed 3 are now over 7 million, Ubisoft announced today. After selling 3.5 million in its first week, the latest entry in the historical series doubled that sell-through figure by the one month mark, making it the fastest-selling game in Ubisoft's history.
The sales represent a significant rise from the series' beginnings. The original Assassin's Creed sold 2.5 million in its first month, making it back in 2007 the fastest-selling new video game IP in the US. Assassin's Creed 3 first month sales falls just short of triple that
Via: Joystiq
There was a lot of well deserved hype for AC 3. By all reports this game is a fantastic addition to the Assassin's Creed series. I expected the game to sell well, but 7 million copies in one month is just an incredible statistic. I think this proves that gamers are still solidly onboard with the AC series. Its pretty much guaranteed you'll be seeing more of this series.
Follow 411 on Twitter!
My personal Twitter: @RoundTableNerds
@411mania
@411games
@411wrestling
@411moviestv
@411music
@411mma
Thanks for checking in for your weekly dose of gaming news. It should be interesting to see how some stories, such as the next version of the Xbox and PS3, progress over the next week. As always, please make use of the comments to let me know what you are thinking. Feedback is always welcomed.
If you find yourselves bored on Xbox Live, send me a message. I'm always looking to put together a good team to play Borderlands 2. The game is consuming my soul right now… but in a good way. I'm dabbling in Halo 4 still and Dishonored as well.
comments powered by Disqus