Around The Gaming World News Report 12.28.12
December 28, 2012 | Posted by
Hey everyone, welcome to the latest installment of Around The Gaming World. If this is your first time checking in I try to cover some of the major stories for each console in addition to news, which in my opinion, is the news of the week.
This week I'm changing things up a bit when it comes to the format of the column. Also, due to the holiday break the column might be a bit shorter than normal. I swear that's just coincidence that happens during my vacation. :p
Metal Gear Cover Art Unveiled – So this is what the box art for the North American release of Metal Gear Rising: Revengeance is going to look like. Raiden's half-cyborg face, glowing red eye and flowing silver hair front-and-center, with a big, metal…something getting chopped in half in the foreground.
Via: Complex
Like I've said before Metal Gear is not really my cup of tea. But, this new coverart reminds me of the box art on old school Nintendo games. I like how different it looks than the traditional 'plain' looking covers we see today.
LIttle Big Planet DLC Makes The Vita An Expensive Controller – LittleBigPlanet 2 will soon become the first PS3 game to include cross-controller support for the PS Vita, making the portable system into a controller for the console game and adding functionality and content based on the Vita's unique properties.
The "Cross-Controller DLC Pack" will include "true multi-screen gameplay," according to a press release sent out this morning, which we're guessing will work similar to what the Wii U does or what Microsoft has planned for Xbox SmartGlass. There will be new tools for creators that allow them to create objects and levels that use the PS Vita's front and rear touch capabilities, as well as motion controls, plus a set of new story missions that show off those functions in action.
LittleBigPlanet 2's "Cross-Controller DLC Pack" launches tomorrow for $4.99.
Via: Complex
This is something I had long hoped to see done on the PS3. Using the Vita as a touchscreen controller is a smart move. It replicates the functionality of the Wii U and Sony beat Microsoft to the punch by implementing their own version of Smart Glass.
But here's the kicker, this DLC cost $4.99 to add the Vita functionality. Personally, I think this is the wrong move for Sony. Make the DLC free and show off this functionality. Then you can build games around the premise of using your Vita as an additional controller. People like me will think the idea is interesting but the DLC cost means I wouldn't try it out.
Get Some Porn on Your Wii U – The Nintendo Wii U will soon receive streamable adult content on demand, as announced by publisher SugarDVD.
The content provider, likened to the Netflix equivalent for erotic movies, is already available to use on the PS3 and Xbox 360, and SugarDVD has its sights on the Nintendo Wii U. Whilst there isn't a release date at present, an app is in development with membership coming in at around $7.95/month, using the browser to provide full-length movies and shows.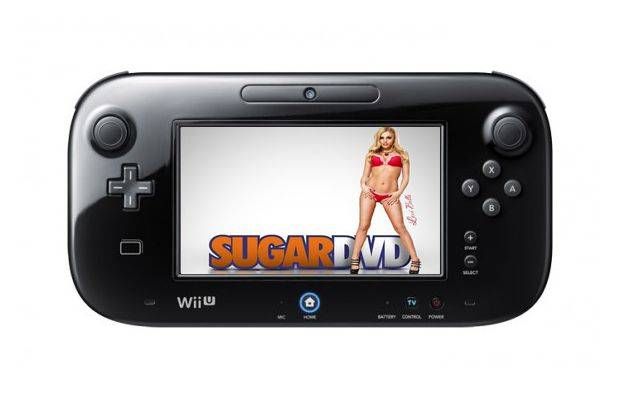 Via: Cubed
I shared this, not because I'm hoping to watch porn on the Wii U, but because it's kind of entertaining. In today's world who really chooses to use the game console as a porn streaming device? Using the web browser on the Xbox or PS3 I guess you could stream porn on your console.
But this seems to indicate that an app will be made for the Wii U. Personally, I doubt it will be anything more than a bookmark for the porn site. I really can't see Nintendo approving a porn app for their family friendly console.
Madden Numbers on the Wii U – Around halftime of a game on an NFL Sunday is a good time to take the temperature of the Madden NFL crowd. It's like the water department analysis that shows everyone flushing the john when the Super Bowl goes to the break. In this case, online gamers, many of whom have their consoles running and connected to the servers throughout, often jump in for a quick match during the network highlights and recaps.
Here was the picture on the Xbox 360 at midafternoon: 31,080 Madden players connected to the EA Sports servers; 2,978 were in a game. On the Wii U: 42 were online. One was in a game.
It may be an off-peak time, and it may be a version releasing three months after the game's main launch. The numbers still aren't good. That's forty-two people in North America playing Madden NFL 13 on a Sunday on the Wii U.
Via: Kotaku
Lets be fair to start off, the Wii U just came out, so there are nowhere near the same number of Wii U consoles in use as PS3 or Xbox consoles. That being said, the numbers are rather alarming. Only 42 gamers logged in, and 1 in game? Those are rough numbers and seem to indicate what many people had theorized. That being the that Wii U is not necessarily a console for the older gamer crowd.
Now, these numbers could increase. But, the Wii wasn't very popular for sports games either. It certainly looks like the Wii U might be following its predecessors trend. Hopefully EA is able to find an innovative use for the Wii U Gamepad that drives Madden players, and other sports gamers in general, to the Wii U. Doing so will help with the longevity of the console.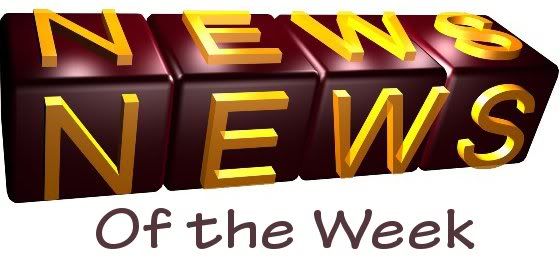 THQ Files For Bankruptcy – THQ has voluntarily entered Chapter 11 bankruptcy as part of a process to sell off substantially all of its assets. The publisher today announced that it has entered into a deal with Clearlake Capital Group that will see the firm act as a "stalking horse bidder" for THQ.
Clearlake's offer totals roughly $60 million, although its stalking horse status means other parties can submit competing bids. If none do, THQ has asked the bankruptcy court to finalize the sale to Clearlake in 30 days.
THQ has said it will continue to operate as usual in the interim, pending court approval. The company's four studios will continue to operate, its employees will continue to be paid, and consumers and retail partners should not notice any changes. The publisher also specified that no layoffs are planned as part of the plan.
Through the sale process, THQ will be allowed "to shed certain legacy obligations and emerge with the strong financial backing of a new owner with substantial experience in software and technology." In conjunction with the sale, the publisher has also obtained financing commitments of about $37.5 million from Wells Fargo.
THQ indicated last month that it was negotiating "financing alternatives" with an unnamed sponsor. At the same time, the publisher announced that its CFO Paul Pucino was resigning from his post after four years, with no replacement named.
Via: Game Industry.biz
If you had asked me 6 months back whether THQ would survive financially I would have said no, that I expected them to go bankrupt. However, the success of Saints Row The Third, WWE 13, and the THQ Humble Bundle made me think that the company might be alright in the end.
The good news is THQ will continue to operate as usual during the Chapter 11 proceedings. Hopefully this means that the next Saint's Row game continues to be developed. It seems to me that many people who bought the THQ Humble Bundle must have given very little to THQ itself.
Follow 411 on Twitter!
My personal Twitter: @RoundTableNerds
@411mania
@411games
@411wrestling
@411moviestv
@411music
@411mma
Thanks for checking in for your weekly dose of gaming news. It should be interesting to see how some stories, such as the next version of the Xbox and PS3, progress over the next week. As always, please make use of the comments to let me know what you are thinking. Feedback is always welcomed.
If you find yourselves bored on Xbox Live, send me a message. I'm always looking to put together a good team to play Borderlands 2. The game is consuming my soul right now… but in a good way. I'm dabbling in Halo 4 still and Dishonored as well.
NULL
comments powered by Disqus