Around the Gaming World News Report 8.03.12
August 3, 2012 | Posted by
Hey everyone, welcome to the latest installment of Around The Gaming World. If this is your first time checking in I try to cover some of the major stories for each console in addition to news, which in my opinion, is the news of the week.
First let's start with the comments from last week.
If the Vita overheats it is on us? Based on what? Do you know a damn thing about it? Did you actually handle the broken system?
The facts speak for themselves. The fact you are citing the work of others and adding your own biased two cents, means you are just putting out your own conspiracy theories.
By the way, my launch Vita is working great because I know how to take care of my electronics.
Posted By: Guest#0946 (Guest) on July 29, 2012 at 02:10 AM
Well I always enjoy a good debate, so here we go. The article I cited and directly quoted states there have been a select few (31) Vita's that have overheated. That is a fact and is reported on GameSpot. I have always found them to be a reputable source.
As for adding a biased opinion, I have admitted in the past I am not a fan of the PS Vita. I offer my opinion regularly in the ATGW. I don't think I said anything bad about the console in the column. In fact I outright said I didn't see this overheating issue to be a problem at large. In last week's column I specifically wrote:
Now, I have been criticized for being overly harsh on the PS Vita and that is not my intent here. Only 31 cases of overheating have occurred so far. For that small a number I don't think there is a problem at large for the console.
Please let me know what biased two cents I was adding or what conspiracy theory I was adding to. I fail to see how I was guilty of any of the accusations you have made against me? And even if I were, this is a column where I present the news and my opinion. For this article I cited an article describing an issue from a reputable web-site. I then offered my opinion and stated it really wasn't that big an issue. Maybe you missed that part… But thanks for reading and I'm happy to debate more.
Why would anyone think Sony would stand behind their product voluntarily? They had to be sued into doing it with the PS2 and refused to even acknowledge the Yellow Light of Death with the PS3 at all.
Posted By: lol (Guest) on July 29, 2012 at 03:03 PM
Holy crap I'm actually going to stand up for Sony again haha. In all seriousness though with such a small crop of reported issues on the Vita, Sony doesn't have to cover these repairs. Factor in the fact this overheating seems only to happen due to liquid getting into the system and it's not like this is a defect that Sony needs to cover. If I thought otherwise I would be quick to jump on Sony.
And now, it's on to the news…
More Mass Effect 3 DLC Revealed – Details on Mass Effect 3's "Leviathan" DLC, first surfacing in the game's Extended Cut DLC files, were revealed at EA's Summer Showcase event today. Not revealed yet is the release date, listed only as "TBD" on a fact sheet received by Joystiq.
The single-player campaign's description is as follows:
"Mass Effect 3: Leviathan is the first story-driven, single player DLC to be made available since Mass Effect 3 Extended Cut. Leviathan expands upon the events of Mass Effect 3 with gripping and emotional storytelling, compelling new characters, powerful weapons and unique upgrades. Players will be able to discover more about the origins of the reapers as they race across the galaxy to unravel the mystery that surrounds the fabled Leviathan."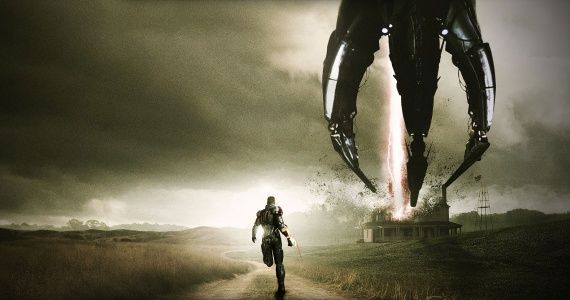 Via: Joystiq
Well I'm sure the announcement of more DLC is exciting to many Mass Effect fanboys. However, I just can't get excited about this latest piece of DLC. To start though, I continue to give BioWare credit for making all the past Mass Effect 3 DLC free. The exception was the Day 0 DLC. I guess one of my biggest questions in regard to the Leviathan DLC is whether this will also be free? My personal guess is that it won't be since it is neither multiplayer DLC nor DLC designed to quell fan outrage.
To me, it just seems strange to release DLC that take place in the story of the game prior to the assault on Earth. Shepard has a definitive end to his/her mission and it feels strange to go back and play a new mission after the battle on Earth. Who knows, maybe I'll get more excited for the DLC closer to its launch but right now I'm not really caring that much.
Left 4 Dead 2 DLC is Coming – Valve took to Twitter to announce new DLC for Left 4 Dead 2 on the Xbox.
The Cold Stream update, which is already available on PC and Mac over Steam for free, will cost 560 Microsoft Points ($7) on the console.
Via: Twitter
Well this is certainly something new for the Xbox. DLC is being added to a game that is a little over 3 years old. Does anyone else find that a little strange? However, the thing that confuses and frustrates me the most is this same DLC was released via Steam for free. If you want to play the Cold Stream DLC on your Xbox 360 be prepared to shell out some money. The DLC drops today and if you're a fan of Left 4 Dead 2 you might want to consider it. I will be passing on this DLC mostly because it annoys the crap out of me to pay for something that is free on the PC/Mac versions of the game.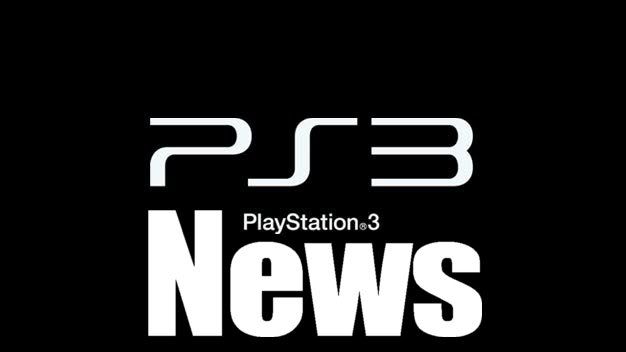 Sony has Rough Q1 Results – The first quarter results from Sony aren't looking good.
The company reported a $312 million loss across all of its divisions. For the area we're interested in, gaming, the division saw a $45 million loss.
The loss is attributed to lackluster Vita sales and falling PS3 and PSP sales.
In addition, Sony lowered its yearly outlook due to a "severe operating environment."
"We have downwardly revised our consolidated results forecast for the current fiscal year, anticipating a severe operating environment from the second quarter onward resulting from uncertain foreign exchange rates and trends in the global economy."
Via: 411 Games
This seems to be a disturbing trend for Japanese game makers like Nintendo and Sony. Both companies have posted losses in their gaming divisions. The decline in PSP and PS3 sales make sense as both systems have either been replaced or are expected to be replaced. Sony also attributed the loss to lackluster PS Vita sales. Some people like to accuse me of hating but the fact of the matter is the Vita hasn't sold according to its expectations. I wouldn't be surprised to see sales increase for the console this year. There are some really fun looking games on the horizon.
The question for Sony right now has to be, how will the rumored PS4 help to solve the losses in the gaming division? If the PS4 launches with killer games I think it will help to lessen the loss. But the fact is that most consoles cost a lot to make during the first run release and Sony will probably lose a little money with each console sold. This is where the killer games factor in. If there is a great must have game people will jump on the PS4 bandwagon.
Beta Keys Are Coming for Playstation All Stars Battle Royale – Hey everyone! Last week, SuperBot Entertainment and PlayStation invited a small group of players to get a hands-on preview of PlayStation All-Stars Battle Royale as part of our early development beta. We're beginning to test our servers and connectivity issues and this is just the beginning as we work toward rolling out a public beta to the entire PlayStation nation this Fall. As part of this exclusive access, players were able to take control of characters such as Kratos, Sweet Tooth, PaRappa the Rapper, Colonel Radec, Sly Cooper, and Fat Princess and battle in environments such as Dreamscape, Metropolis, Sandover Village, and Hades. The feedback we're receiving from beta testers has been highly encouraging and valuable, helping us craft the best online multiplayer fighting experience possible.
While just a small group now, in the coming weeks we will continue to send out batches of codes as we gradually expand the beta; so keep your eyes open. You just might receive an invitation to join! Keep checking back with the blog for more information around the public beta, starting with early access to PlayStation Plus members.
Via: PlayStation Blog
As a fan of the Super Smash Bros games on the Nintendo consoles this game intrigues me. It should be fun to battle as Sony/PS specific characters. I know it's a dream but I would love to see this game merge with Super Smash Bros one day for an even larger brawl.
To get in on the beta a user will need to be a PlayStation Plus user, or at least that will get them early access. If any of you guys get access to the game, let me know what you think!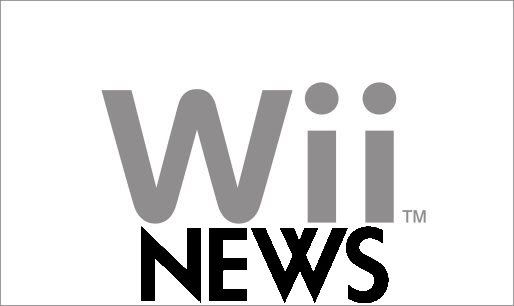 Zelda is Expensive – And you thought that Nintendo World Championships gold cartridge would make a nice start to the retirement fund. An eBay auction from tjcurtin1 is offering a prototype NES cartridge for the US release of The Legend of Zelda at a Buy It Now price of $150,000, or roughly ten times more than the typical final bid that Price Charting quotes for a typical NWC cart. While it looks like an unassuming yellow chunk of plastic, it's actually a Nintendo of America copy from February 23, 1987 — half a year before the definitive action adventure reached the US market. The game still plays and can even save its game on the still functional, industry-first battery backup.
Just remember that it's not necessarily going to reveal any design secrets from Shigeru Miyamoto or Takashi Tezuka: the seller warns that he can't see any practical differences between the early copy and the (also included) shipping version. Anyone well-heeled enough to buy the prototype is therefore going solely for the collector's value. But for those determined to be the coolest kid on any block about 25 years late, there's only one way to go.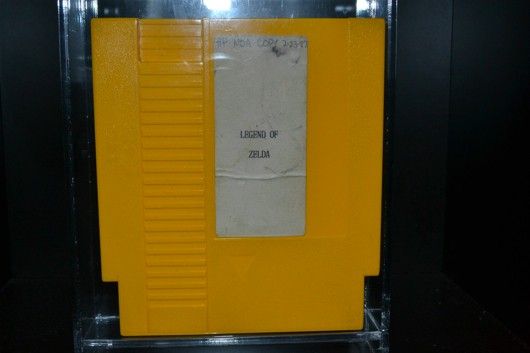 Via: Engadget
First off, wow that's a lot of money for a game. I don't care that the game is a piece of gaming history, $150K is a lot of money to spend on a Zelda cartridge. Who am I kidding, if I had $150K to blow I would probably want to buy this prototype of the first Zelda game. Its pretty good nerd credibility, that's for sure. But for those of us that don't have pile of cash lying around its good to hear that the prototype version of the game has no discernible differences from that which was released at large.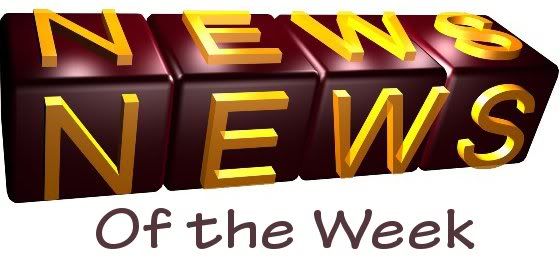 Final Fantasy III For Your Ouya – Square Enix will release a version of its Final Fantasy III role-playing game on the Ouya platform in time for its March 2013 launch, the publisher said Tuesday.
The Ouya game will be based on the 3-D remake of Final Fantasy III originally released for the Nintendo DS platform in 2006, which featured a complete overhaul of its graphics and many game play elements. Square Enix has since ported the game to iOS and Android and will bring it to Sony's portable PSP this year.
Ouya's version of Final Fantasy III will feature graphical upgrades over the mobile games, the hardware maker said on Tuesday.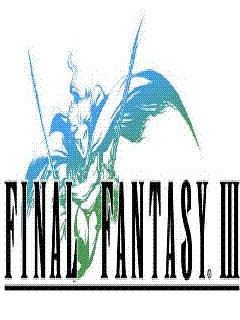 Via: Wired
The precedent exists for Square Enix to remake/re-release games on cellphones or tablets. Multiple versions of Final Fantasy have been released for both iOS and Android. I have to admit, I'm curious to see how much of an overhaul Square does when this game releases on the Ouya presumably in March 2013.
I find it intriguing that the Ouya has been picking up steam. To be honest when the system was first announced I had my doubts as to whether it would get support from any big name publishers. To see Square Enix support this Kickstarter funded effort is a surprise in my book. I wonder if the conversion process from the cellphone/tablet based Android to the TV based Android is difficult? If any of you are Android developers let me know as I have no clue.
Follow 411 on Twitter!
My personal Twitter: @RoundTableNerds
@411mania
@411games
@411wrestling
@411moviestv
@411music
@411mma
Thanks for checking in for your weekly dose of gaming news. It should be interesting to see how some stories, such as the next version of the Xbox and PS3, progress over the next week. As always, please make use of the comments to let me know what you are thinking. Feedback is always welcomed.
If you find yourselves bored on Xbox Live, send me a message. I'm always looking to put together a good team on the Mass Effect 3 multiplayer to tackle some gold challenges. Without a good team you just get your ass kicked.
NULL
comments powered by Disqus