Around the Gaming World News Report 8.10.12
August 10, 2012 | Posted by
Hey everyone, welcome to the latest installment of Around The Gaming World. If this is your first time checking in I try to cover some of the major stories for each console in addition to news, which in my opinion, is the news of the week.
First let's start with the comments from last week.
Leviathan will likely take place before the final two missions of ME3. In all but one of the endings, Shepard is presumed dead. Only the destroy ending shows that he may have possibly survived if you had a high enough EMS. It wouldn't make sense for it to take place after you finish the game
Posted By: Guest #1021 (Guest) on August 03, 2012 at 06:18 PM
That's what I assumed, and what has been announced by BioWare. More my point was, that to me the series is over. My Shepard has completed his journey and it would be difficult for me to step back into his shoes for another mission. Does that mean I won't buy the DLC? Heck no, I'll get it to use on my next playthrough.
And now, it's on to the news…
Netflix For Kids – The next time you start Netflix on Xbox 360, you'll be prompted to install an update that will bring the Just for Kids section to the app. Netflix Just for Kids is a separate section of the app that is filled with television shows and movies for children that are 12-years-old and under. The design of the Just for Kids section is pretty much identical to the core Netflix app. All the same search sections are there with the exception of the ability to search for content based on popular characters. Those who are unhappy with the most recent Netflix UI on Xbox 360 won't find any relief here.
If you've experienced Netflix Just for Kids on PS3 back in March, you know exactly what to expect from this update.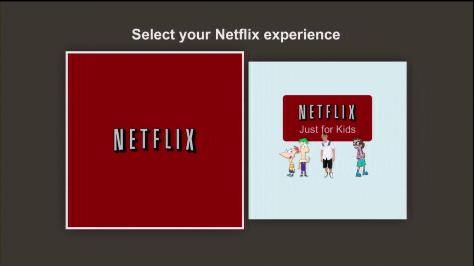 Via: Technology Tell
This a good move for this part of the Netflix app to finally come to the Xbox. A few months back I noticed on my PS3 that when the Netflix app started up it gave me a choice of Netflix or Netflix for Kids. I got curious and tried the kid's version, and I have to admit if I had kids this would be a really useful addition. All of the content that might not be kid friendly can't be seen while using the kid app. For Microsoft this only helps to strengthen the Xbox a media center device. What would be really cool to see is Microsoft making it so parents can lock a child's Xbox account so that it can only view the For Kids section of Netflix. Then there would be no fear of your kid accidentally watching a horror movie that keeps them up for nights on end.
Thief 4 Won't Be Released on Current Gen Systems – Thief 4, the long-awaited continuation of the stealth series, might still be far from release. A new report suggests that the game won't be available during the current generation of consoles.
The latest issue of OXM says that Thief 4 is now being prepared for next-generation consoles. Its release is now expected in late 2013. That's around the same time that the new Xbox and PlayStation will supposedly launch. CVG consulted their own sources and say that this rumor is accurate.
The Thief series stars Garrett, a master burglar who makes his living off robbing nobles in a steampunk city. The games received a lot of attention due to their emphasis on stealth above all. While Garrett was capable of taking out enemies by surprise, he didn't hold up very well in a straight fight. Players were encouraged to stick to the shadows, move quietly, and use gadgets to evade foes.
Eidos Montreal has said very little about Thief 4. Studio head Stephane D'Astous said back in 2010 that they were trying to adapt the game for a "a wider audience without diluting the content." That seems like a hint at a more action-oriented experience but all we can do is guess
Via: Cinema Blend
I've played around with the Thief games in the past but have never been a huge fan of the series. The reason I think this news is interesting is this is the first relatively big title that won't be releasing on any of the current generation consoles. We might be starting to see this shift of developers looking to the next console. It seems to me Eidos and Thief 4 is just the first of what is sure to be many more games being delayed for the next gen systems.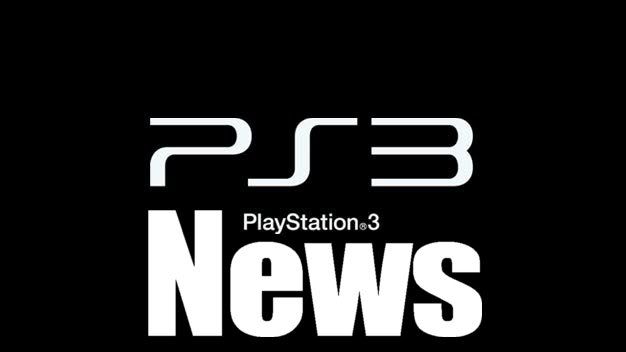 Solid Snake is Everywhere – Konami has confirmed digital release dates for three games in its popular Metal Gear Solid series: Sons of Liberty, Snake Eater, and Peace Walker.
High-definition versions of Metal Gear Solid 2: Sons of Liberty and series prequel Metal Gear Solid 3: Snake Eater are coming to the PlayStation Vita and PlayStation 3 on August 21.
On August 28, Peace Walker will hit the PS3 and Xbox 360 as a Games on Demand release.
All three games can be purchased together as the Metal Gear Solid: HD Collection on August 21 for Xbox 360 via its Games on Demand service and August 28 for PS3.
Via: Venture Beat
First of I will disclose that I am not a fan of the Metal Gear series. I played Metal Gear 2 and to me the game seemed like a series of long cut scenes where I occasionally go to play. I'm told that this issue was rectified in future versions of the game. I was not shocked at all to see that the Sony systems, Vita and PS3, would be getting the games. However, seeing that the Xbox 360 was on the list was a pleasant surprise. I played Metal Gear 2 on my old Xbox and I can't recall any other parts of the series being included on either the Xbox or Xbox 360. Perhaps that's part of the reason I'm not a big fan.
The Metal Gear series has a large devoted fanbase. Friends of mine, that are fans of Metal Gear, have played through the games multiple times. So in this regard, smart move by Konami by re-releasing the series on the PS Vita, PS3, and Xbox 360. They are able to hit the major consoles that are out right now and spark a renewed interest in the series. I'm sure people will be buying the games to replay them and recapture the fun they had when they first tried them out. It is also a really good way to renew fan interest before the latest addition to the series, Metal Gear Rising: Revengeance drops in 2013.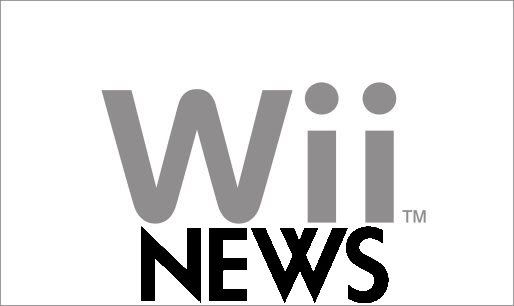 Super Smash Bros Details Revealed – Masahiro Sakurai, the designer behind Nintendo's long-running and incredibly successful Super Smash Bros. franchise, has offered detailed insight into what gamers can expect from the next game's controls, core style, and roster.
In news that may be surprising to some, the game's core system is apparently already done, so their focus now is on refining what the gameplay will be like, according to Sakurai:
"The game system itself is complete, so we don't want to make it 3D or introduce complicated controls just for the sake of it. However, I am thinking of ways we can introduce a slightly different, fun experience all the while keeping the usual frantic game play."
Speaking of how the game will play, Sakurai also pointed out one of the control schemes, that being the GameCube controller (which has been a staple of input since the second game in the series, Melee), but also mentioned the likelihood of a special Wii U style of control:
"The GameCube controller is not the only way to control Smash Bros., so we will look into ways that fits the Wii U."
Finally, Sakurai spoke about the recent rumors floating about that Tekken characters might be joining the character list, which if implemented, could stir up the community of long-time, dedicated players:
"I think Snake and Sonic joining were fantastic. It made many fans happy, and it broadened the Smash Bros arena. However, introducing more non-Nintendo characters willy-nilly will lose the focus of the game, so I also recognize the need to narrow it down."
The next (and so far untitled) Super Smash Bros. is in development for both the Nintendo Wii U and 3DS, and is expected to release in either 2013 or the year following.
Via: Inside Gaming Daily
Any news on the next Super Smash Bros game is good news in my book. Firstly I used the Gamecube controller all the time when I played the last version of the game on my Wii. It was far easier than the Wiimote and nunchuk combination. I would love to see the Gamecube controller get used again but I imagine the Wii Pro controller will get the call for most gamers' primary controller. I just don't see the large sized Wii Pad being the ideal controller for this game.
Personally, I like the fact that it doesn't seem like more non-Nintendo characters will be joining the roster. There are plenty of characters available in the series now. Adding more just waters down the product. At least that's my take.
Wii U Box Art Unveiled – Amazon Canada originally posted this Assassin's Creed III image the other other day. Yea, I guess it really isn't that big of a deal – all games have boxes and these ones really aren't that unique – but whenever something Wii U related pops up we get a little more excited for Wii U's release.
Turns out Ubisoft's Assassin's Creed III box art wasn't just a fluke. Shortly after that cover hit the web, cover art for two more Wii U games from Ubisoft showed up – Avengers: Battle For Earth and Just Dance 4 – sporting the same light blue Wii U badge at the top.
So, are these the real deal? Well, looks like Gametrailers got the official word from a Ubisoft PR rep who said, "Why yes, the Wii U box art you sent is legit; in fact, it's too legit to quit."
We're still waiting on Nintendo to reveal an official release date for the Wii U, but according to Amazon.ca Assassin's Creed III will be released on October 30th, followed by Just Dance 4 on November 15 and Avengers: Battle for Earth on November 20.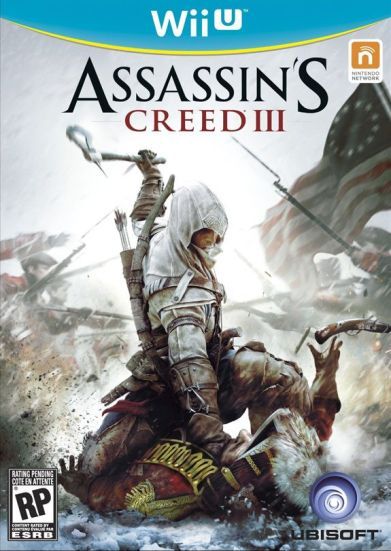 Via: MTV Multiplayer Blog
I doubt that this is a burning question people have wanted answered, but I think it's kind of cool to see what the box art will look like for Nintendo's new console. Ubisoft has confirmed the boxart is legit. I think that the blue border on top could nicely complement a white game case. That being said we have no clue if the cases for Wii U games will be white like the original Wii. I'm just assuming that they will be.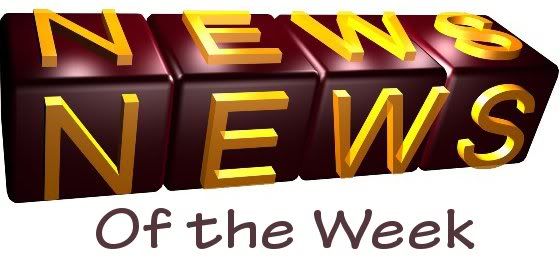 Own Silent Hill Collection on the Xbox? No Patch For You! – This afternoon, Konami announced via press release that it has canceled the forthcoming patch for the Xbox 360 version of Silent Hill HD Collection "due to technical issues and resources."
Both the Xbox 360 and PlayStation 3 versions of the game suffered from a slew of technical and visual problems, including framerate and audio-synching glitches. Konami addressed these issues and released a patch for the PlayStation 3 version, but it will not be doing the same for Xbox 360 users.
Konami apologized to players still experiencing problems in the e-mail.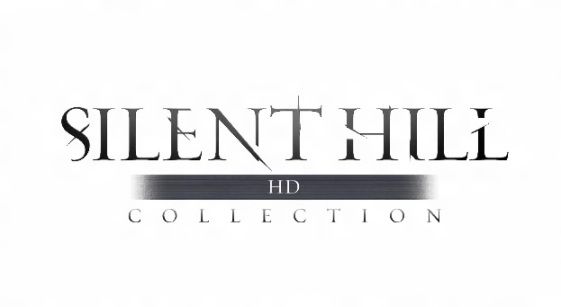 Via: Venture Beat
This can go one of two ways. Back in the 'good old days' there was no such thing as patches for console games. If there was a glitch in Super Mario Bros. there was always going to be a glitch. Fast forward to the hard drive era of consoles and patching became common place in console gaming. In fact, many developers seem to bank on this ability. In turn this leads to games being rushed out quicker because they can always be fixed on the fly. I can't think of the last time I bought a game on launch day and there wasn't already an update for it when I got home. Some people might argue this is lazy development, but the model works.
However, this model breaks down if a publisher stops issuing updates. It's especially bad if there are noticeable glitches and slowdowns during gameplay. In today's world consumers expect to get updates when there is a major problem. That's why I was so surprised to so that Konami will not be issuing an update for the Xbox 360 version of the Silent Hill Collection. This becomes even more questionable when you notice that PS3 owners have already received the update.
Now boys and girls, it's time for conspiracy theory time. I'm betting that there were many more sales of the PS3 version of the game than the Xbox version. That's why PS3 owners received an update that would fix the in-game issues. Personally, I think it's a big mistake to not fix the game for the Xbox owners as well. People who bought the Silent Hill Collection had an expectation that the game would work, and while there is nothing the completely breaks the game it certainly ruins the user experience. If you are one of the Xbox owners let Konami know what you think of this move. Maybe if there is a vocal enough crowd there will be an update or possibly even a rebate of some kind.
Follow 411 on Twitter!
My personal Twitter: @RoundTableNerds
@411mania
@411games
@411wrestling
@411moviestv
@411music
@411mma
Thanks for checking in for your weekly dose of gaming news. It should be interesting to see how some stories, such as the next version of the Xbox and PS3, progress over the next week. As always, please make use of the comments to let me know what you are thinking. Feedback is always welcomed.
If you find yourselves bored on Xbox Live, send me a message. I'm always looking to put together a good team on the Mass Effect 3 multiplayer to tackle some gold challenges. Without a good team you just get your ass kicked.
NULL
comments powered by Disqus