Around The Gaming World News Report 8.17.12
August 17, 2012 | Posted by
Hey everyone, welcome to the latest installment of Around The Gaming World. If this is your first time checking in I try to cover some of the major stories for each console in addition to news, which in my opinion, is the news of the week.
First let's start with the comments from last week.
Why is the Teletubbies in my suggested movies? WHY?
Because they are horrifying?
I don't see the Tekken charecters making sense for a smash bros game. Has there ever even been a Tekken on a nintendo system?
Posted By: Minimoose (Guest) on August 11, 2012 at 10:38 PM
Quite horrifying. As for Tekken I believe there is a Tekken game for the 3DS. But I still don't see Tekken characters belonging in the next Brawl.
I know exactly how you feel. First I have to select Netflix, then I have to select Launch App. Now I also have to select adult or kid version. Are you freaking kidding me?! Next update I'll probably have to select Normal or Kinect (which I don't even own) version.
Posted By: Guest#2361 (Guest) on August 14, 2012 at 01:03 PM
I'll be the first to admit the Netflix experience is not streamlined on either PS3 or Xbox. But if I had kids I still think this change would be worthwhile. As for selecting a Kinect version I think the Xbox auto detects if you have a Kinect and then enables Kinect controls. If I recall correctly the layout changes a bit too. Not 100% sure on that.
Thanks for the comments. And now, it's on to the news…
The Silent Hill Collection Controversy Ends – Following last week's announcement that Konami would not be patching the Xbox 360 version of Silent Hill HD Collection, the publisher has announced a free game program to anyone who purchased a copy from a major retailer and can provide proof of purchases.
While the patch made its way to the PS3, 360 users were left in the lurch with a game that did not perform to spec. While Konami has stated that technical issues and resources were behind the cancellation, they're hoping to make good with a free game for anyone who picked up Silent Hill HD Collection for the 360 any time before August 8th.
Here are some of the games available via this promotion:
PS3:
Birds of Steel
Blades of Time
Castlevania Lords of Shadow
Castlevania Lords of Shadow LE
Dance Dance Revolution (2010) Bundle
Hellboy The Science of Evil
Karaoke Revolution Bundle (2009) Bundle
Lucha Libre AAA Heroes Del Ring
Metal Gear Solid HD
Metal Gear Solid 4: Guns of the Patriots (MGS4)
Neverdead
Pro Evolution Soccer 2009 (PES 2009)
Pro Evolution Soccer 2011 (PES 2011)
Pro Evolution Soccer 2012 (PES 2012)
Silent Hill HD
Silent Hill Downpour
XBOX 360:
Adrenalin Misfits
Birds of Steel
Blades of Time
Castlevania Lords of Shadow
Castlevania Lords of Shadow LE
Dance Masters (Kinect)
DDR Universe 3 bundle
DDR (2010) Bundle
Deca Sports Freedom (Kinect)
Jimmy Johnson
Karaoke Revolution (2009) Bundle
KR Glee vol. 3
Lucha Libre AAA Heroes Del Ring
Metal Gear Solid HD
Neverdead
Otomedius Excellent
Otomedius Excellent LE
Pro Evolution Soccer 2011 (Latin America – 30101 )
Pro Evolution Soccer 2011 (Canada/US)
Pro Evolution Soccer 2012 (Latin America – 30126)
Pro Evolution Soccer 2012 (Canada/US)
Rock Revolution
Rumble Roses
Silent Hill Downpour
Via: MTV Multiplayer Blog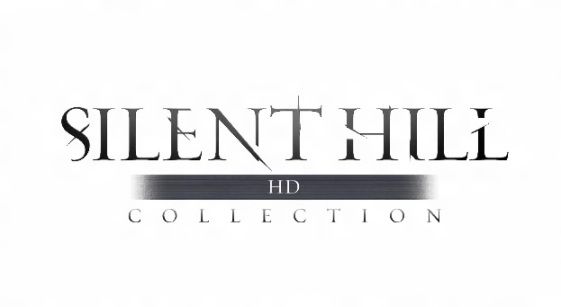 Evidently fans were able to voice their displeasure over the aborted patches for the Xbox version of the Silent Hill Collection HD. No, you won't be getting a patch, but you will be getting a free game to make up for your troubles. Here's the problem though, the games being offered in exchange aren't anything I would be fall all over myself to get, or they are games I already own. A full listing of the games can be found in the linked news article above. I only pulled out the Xbox selection but there are games for all the consoles even PS2 and the original Xbox. For some reason i think your free game is probably just left over stock, but it's free so why not?
But, I look at it this way you might as well get something free for your troubles. You've got until October 7 to get your information mailed in. But act quickly because its first come first served.
Mass Effect 3 Leviathan DLC Dated – BioWare says Leviathan will "expand upon the events of Mass Effect 3, with gripping and emotional storytelling, compelling new characters, and powerful weapons and upgrades." It hasn't been overly forthcoming with plot details but IGN revealed earlier this month that Shepard becomes drawn into Admiral Hackett's hunt for the Leviathan following the murder of a scientist who had begun to make some headway in the search. The murder at first appears to be a matter of Reaper indoctrination, but apparently there may be other forces at play.
It sounds pretty cool, but is it actually interesting enough to bother with? We all know how the Mass Effect story ends, after all, so no matter what you do or what happens in Leviathan, the outcome will be the same. Eidos did something very similar with The Missing Link DLC for Deus Ex: Human Revolution, but that game didn't end with quite the same degree of finality as Mass Effect 3. I used to say that more Mass Effect could never be a bad thing, but now I'm not so sure.
In any event, Mass Effect 3: Leviathan comes out on August 28 for the Xbox 360, PC and PlayStation 3 in North America for 800 MS Points or $9.99; PlayStation 3 users in Europe will have to wait until August 29.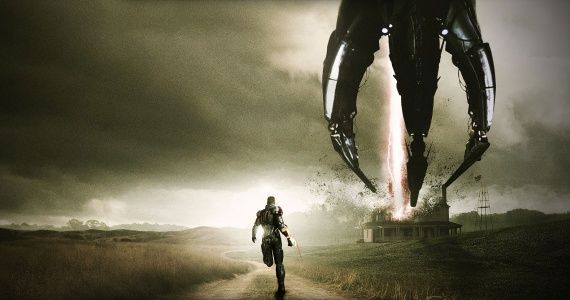 Via: Escapist Magazine
Yes, I know that I'm a Mass Effect fanboy and that my column regularly reflects that. Despite my issues with the end of the game BioWare has repeatedly delivered when it comes to the DLC associated with the title. The multiplayer DLC has added many new characters, weapons, and maps at no cost. Not only that, but it has kept the multiplayer gameplay fresh. Even though the game was released months ago I still regularly go online and play. I think a lot of this has to do with the fact that there is not a good deal of cooperative multiplayer games and this is so very well done.
When it comes to single player DLC I still have my concerns. I might not play Leviathan right away but when I get back to my third play through as Shepard I'm sure I'll download and play the DLC. The DLC drops on August 28th for Xbox., PC and North American PS3 systems. For some reason our PS3 gaming friends in Europe will not receive the DLC until the next day. Not sure why that is, but at least it's only a day wait and not weeks.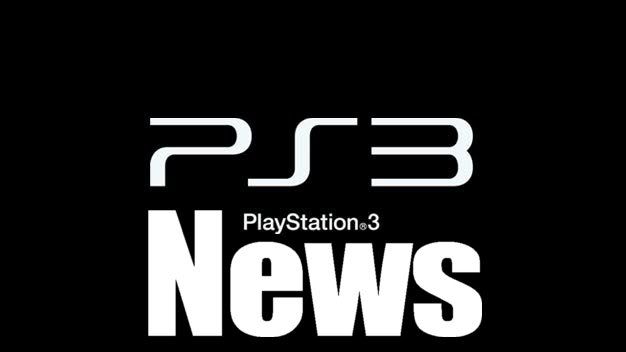 Sony's Cross Buy Promo – PlayStation 3 owners who purchase SuperBot Entertainment's new mascot fighter PlayStation All-Stars: Battle Royale will also get the PlayStation Vita version at no additional cost, Sony announced today. The buy one, get one free deal is part of Sony's new Cross Buy initiative, which will soon extend to other games.
Sony also announced that Sly Cooper: Thieves in Time and Ratchet & Clank: Full Frontal Assault — known as Ratchet & Clank: Q Force in Europe — will also support Cross Buy, a roundabout way of announcing that the next Ratchet & Clank game is also coming to Vita. Buying the PS3 versions of Thieves in Time and Full Frontal Assault will get you a Vita copy at no additional cost.
Prior to the official announcement of Cross Buy, developer Queasy Games released Sound Shapes for PlayStation Vita and PS3, offering a similar buy one, get both deal.
Via: The Verge
As has been pointed out to me by readers of the column I have never been a big fan of the PS Vita. That being said I have admitted that the console is making some great leaps forward. To be honest, this Cross Buy initiative is something that makes me seriously consider a Vita if I decide to get a new handheld gaming system. Let's be honest how many people don't like getting something for free? In effect when you buy the PS3 version of a game you are getting the Vita game for free. It's a brilliant move that could drive more people to the Vita console.
Early online polls had shown that even PS3 gamers were not jumping on to the Vita bandwagon. While I'm sure that's changed with time, getting free copies of the Vita version of a game will certainly make PS3 gamers at least consider purchasing a Vita. Kudos to Sony on this move. I think it's a very smart move that should bring more gamers to the Vita, especially those that already own PS3 consoles. My only question is, how will Nintendo match this move? I think they would be very smart to try and do something similar. At the very least it would be a good reward for those that jump on the Wii U bandwagon at launch.
Revengeance Release Date Announced – We can expect to follow cyber ninja Raiden on February 19th when it hits the PS3 and 360 from Konami and Platinum Games. We'll get a chance to cut cut cut cut with the killer turned would-be hero while waiting for the next game in the Solid series to get an official announcement.
Here's what's happening with Raiden this time out:
In the near future, cyborg technology has become commonplace throughout society. Three years have passed since the collapse of the Patriots system that had been secretly controlling the global power balance from the shadows. However, peace remains elusive. The dissemination of cybernetic technology has triggered instability and conflict as those who control the trade gain increasing power. Furthermore, large 'Private Military Companies', or PMCs, that had been supported and controlled by the Patriots have collapsed, spawning countless rogue entities with origins to larger criminal organizations. These renegade PMCs employing cyborg technology have become increasingly more disruptive shifting policy and power at will. As a member of the peace-keeping PMC 'Maverick Security', Raiden lives by the mantra of protecting and saving lives. But as the world plunges further into asymmetric warfare, the only path that leads him forward is rooted in resolving his past, and carving through anything that stands in his way.
Via: MTV Multiplayer Blog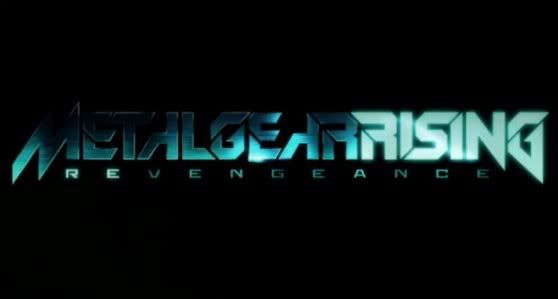 I'm not a big fan of the franchise, but Metal Gear fans have to be excited to see a launch date for the newest Metal Gear game. Of course, they might not be as happy since the game focuses on Raiden who is generally not nearly as well liked as Snake. I will give Konami credit though the stories of the Metal Gear games have always been enjoyable. The company has had plenty of time to develop this game and by all rights it should be really good. My only hope is that it doesn't suffer from past issues of letting story disrupt gameplay. I have never been a fan of 30+ minute cutscenes. For all you Metal Gear fans I imagine February 19, 2013 won't get here soon enough.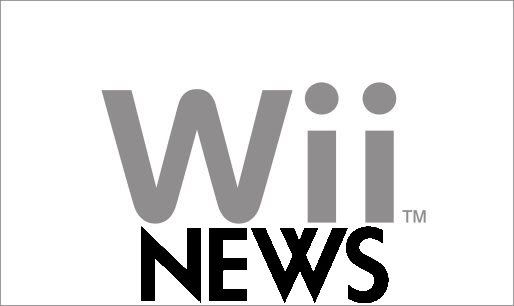 Do We Know the Wii U Release Date? – According to a GoNintendo report, the Wii U might be available for sale in the U.S. on Black Friday (the Friday following Thanksgiving). This is based on internal GameStop communications which also reveal that the console will be up for preorder this week, and that software will come in at $49.99, the same price point as Wii titles.
A Black Friday release date would mean a veritable feeding frenzy among holiday shoppers (at least, the ones who didn't preorder the console), so expect the same cycle of scarcity and panic when it finally hits the ground. Be sure to stock up on canned goods and survival gear in light of the impending Wii U-pocalypse.
Nintendo still hasn't provided firm details on console pricing, but they'll have to take stock in light of the lower-end pricing for PS3 and 360 SKUs along with the impending new console generation. Plus, keep in mind that consumers were willing to walk away from pricey Nintendo hardware last year with the $249 3DS and if the perception isn't there that the Wii U is just a Wii-plus, they might have to adjust pricing accordingly.
Via: MTV Multiplayer Blog
Some rumors have trickled out that the Wii U might be available on the retail holiday Black Friday. This would be an interesting release date for a couple reasons. First it builds a buzz around the system. Shoppers regularly get hyped up for Black Friday and will seemingly buy just about anything when they think they are getting a good deal. Release the Wii U at this time and I'm sure the buzz will build. Second this is the beginning of major Christmas shopping times. I'm sure many kids will have this as their must have Christmas gift. If I were getting a Wii U I would preorder. There is no way I would want to go out in the Black Friday mess and hope to find one. If the console gets anywhere near the same reception as its predecessor, the Wii, it will be hard to find on shelves. Add in the Black Friday factor and anti-social nerds like me won't go out looking on launch day.
While a rumored launch date is all well and good there is still nothing from Nintendo on the cost of the console. There are numerous guesses all over the internet but there is no way to know if any of them are accurate. Just to add to the rumor mill, my personal guess is $299. Of course that is assuming the console comes with only one WiiPad. More than one and the price goes up. However, rumors are coming out that the games will be priced at $49.99. I like seeing that as it still bugs the crap out of me to pay $59.99 for a game. Some pricing news is better than no news I suppose.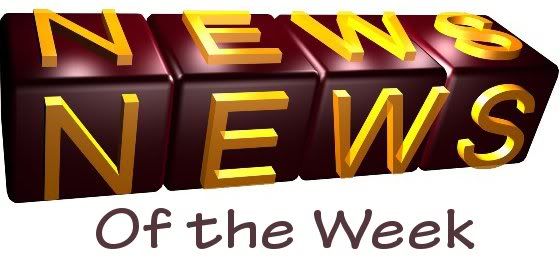 How Many People Beat BioWare RPGs? – Saving Earth and stopping the Reapers didn't seem appealing for most gamers it seems. In its five months since release, BioWare says 42 percent of players actually finished Mass Effect 3.
BioWare online development director Fernando Melo revealed the data during a talk at GDC Europe today, as reported by Eurogamer. The completion rate is actually down from Mass Effect 2, which saw 56 percent of players finishing the game. Melo noted that the completion rate for Mass Effect 2 actually saw a jump this year due to players wanting to prepare their save files to import for the third game.
The developer says Mass Effect 1 only saw completion rates of 40 percent. Dragon Age: Origins was completed 36 percent while Dragon Age 2 was completed 41 percent.
Via: Game Informer
All of these statistics surprised me. Maybe, that's because I'm a completionist when it comes to RPGs. I can't stand to leave a game unbeaten once I have started. This is even more so with BioWare games, I take it as a personal challenge to beat the game and do as many missions as possible. In the back of my head I've always know that some gamers would never beat the game, but it blows my mind that only 42% of gamers have played through Mass Effect 3 in the 5 months since its release. The game is long, I would think that 5 months is plenty of time to beat it.
What really surprised me is that most of the other BioWare RPGs have roughly the same amount of completionists. Well to be fair I figured Mass Effect 1 would have the least amount but nowhere did I ever think only 36% of gamers would have beaten Mass Effect. I was thinking somewhere along the lines of maybe 50%. I will say that I am not at all surprised that the most completed game by BioWare is Mass Effect 2. The game was near perfect in my book and many people went back and either replayed or finished the game in preparation for Mass Effect 3.
Let's conduct our own informal poll though. How many of you all have played the BioWare RPGs? Which ones were they, and did you beat them? I would love to get some responses and see how 411 gamers compare to gamers at large.
Follow 411 on Twitter!
My personal Twitter: @RoundTableNerds
@411mania
@411games
@411wrestling
@411moviestv
@411music
@411mma
Thanks for checking in for your weekly dose of gaming news. It should be interesting to see how some stories, such as the next version of the Xbox and PS3, progress over the next week. As always, please make use of the comments to let me know what you are thinking. Feedback is always welcomed.
If you find yourselves bored on Xbox Live, send me a message. I'm always looking to put together a good team on the Mass Effect 3 multiplayer to tackle some gold challenges. Without a good team you just get your ass kicked.
NULL
comments powered by Disqus