Around The Gaming World News Report 9.21.12
September 21, 2012 | Posted by
Hey everyone, welcome to the latest installment of Around The Gaming World. If this is your first time checking in I try to cover some of the major stories for each console in addition to news, which in my opinion, is the news of the week.
First let's start with the comments from last week.
Relax brother, that RE6 DLC is only a timed exclusive for 360 users. The PS3 will get it all too, just at a later date, not like the Joker DLC that was exclusive to PS3. I don't think the 360 gamers ever got that one.
Posted By: Toddo (Guest) on September 14, 2012 at 10:31 AM
Ah okay, that's better then. Thanks for bringing that up!
I wouldn't bitch about that DLC Because PS3 got the better special edition to *claps for 360*
Posted By: Re6 (Guest) on September 15, 2012 at 12:20 AM
Hey, it's the internet and I'm a fanboy. If I'm not bitching about something I'm now happy. :p That being said Resident Evil is not one of my series I play so it doesn't bother me so much. It's the trend that is becoming a problem.
Exclusives are bs IMO all it does is get the fanbase angry. Look what's happening with Skyrim.
Posted By: Guest#2990 (Guest) on September 18, 2012 at 08:25 AM
Well they always say there is no such thing as bad publicity, but an angry fanbase can't be too good a thing. As for Skyrim (another game I haven't played… what is wrong with me?) is anyone too upset about missing the Hearthfire DLC?
Thanks for the comments. And now, it's on to the news…
Microsoft Renews the Killer Instinct Trademark – Microsoft has renewed its trademark for Killer Instinct. The Microsoft-run PlayXBLA news portal revealed the information, which is backed up by the official with the United States Patent & Trademark Office (USPTO).
The trademark was filed under the goods and services description of video game software, with a specificity of "online video games."
It is not clear what this action means for the future of the Killer Instinct fighting game franchise, and as of press time, Microsoft had not responded to GameSpot's request for comment.
Via: Gamespot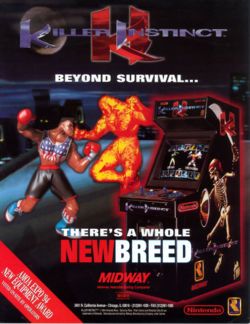 I'm sure I've said on here before that I've never been a big fan of fighting games in general. I play them from time to time but never had the patience to learn the combos or anything like that. So, when I play a fighting game I just mash the buttons and in turn I usually get my ass kicked. Hence my generally 'meh' feelings when it comes to the fighting genre. I do remember the Killer Instinct series, originally started by Rare. I played Killer Instinct Gold on the N64 with some of my friends from time to time… and got my ass kicked. But the series had some fun characters.
I think the most interesting thing here is that Microsoft is potentially going to be doing a new Killer Instinct game. I think it would be fun to see if only for the nostalgia factor alone. It's also good to see that Microsoft is making use of more of the Rare properties. Perfect Dark is the only Rare product I can think of off the top of my head that has gotten used on the Xbox. My personal prediction is that we will see an Xbox Arcade game that is Killer Instinct. It's an easy way to cash in on the nostalgia factor of older gamers. What do you all think Microsoft is going to do with the Killer Instinct franchise?
Borderlands 2 DLC – Borderlands 2 is getting at least four DLC packs by June 2013—definitely a good thing, judging by how awesome the first Borderlands' expansions were—and Gearbox's Randy Pitchford has dropped a hint about what one of those DLC packs could contain.
He told fans during Gearbox's Community Day to think "Star Wars: Return of the Jedi."
"I've always wanted to ride a sail barge and drive a sand skiff," said Pitchford. "I've always wanted to do that, and we've got some cool stuff that's along those lines."
Via: Complex
I am a big fan of the Borderlands series. I was a late comer to the series but once I started playing I fell in love with the game. In about 10 days I powered through the main campaign and most of the DLC. And how fun is Dr. Ned's Zombie Island? I love that level. Getting back on topic I was quite excited to see Gearbox talk about 4 additional DLCs that would be coming for Borderlands 2.
I'm usually rather 'meh' when it comes to DLC but my love of this game has me ready to buy the season pass. The DLC will keep my playing Borderland 2 for a long time. What is interesting is that quote to think Star Wars: Return of the Jedi when it comes to the DLC. I would love to see a desert level dealing with a floating barge full of enemies. I can't wait to beat Borderlands 2 and then to move on to the DLC. I am in love with this franchise!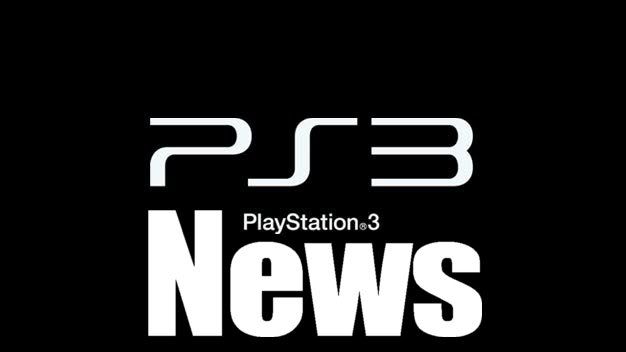 There's A New PS3 – A new PlayStation 3 model rumored for announcement at Tokyo Game Show this week has been corroborated by a Polish electronics retailer. Polish gaming site Polygamia (via TheSixthAxis) posted a photo of an advertisement which teases a September 28 release date for the new model.
Polygamia states the hardware revision will come in 12 gigabyte SSD and 500 gigabyte HDD flavors for €199(about $260) and €299 (about $390), respectively. The so called "Super Slim" is rumored to have a top-loading disc drive and a smaller form factor than the PS3's current Slim redesign.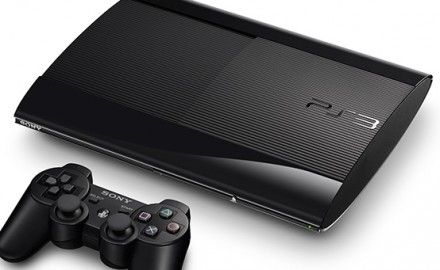 Via: Games Radar
Normally, I wouldn't think that a redesign of a current console would be a big deal. But, in this case the PS3 redesign might have some ramifications for the next console war. To do a redesign so close to what many predict is the announcement of the PS4 makes me think that Sony still has plans for the PS3. I think this makes it much more likely that it will be 2014 before a new PS4 comes out. That allows about 2 years of sales on the redesigned PS3. And if Sony continues the trend established with the PS2 then the PS3 will continue to be sold for a few years after the next console releases. This minor story makes me think that a PS4 is farther away than many were hoping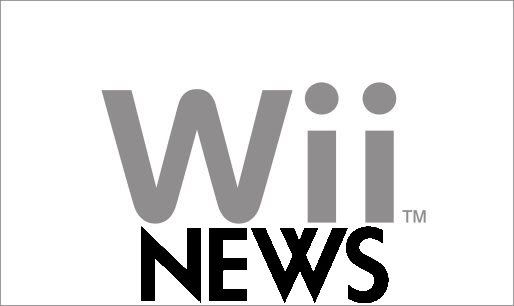 Wii U Pre Orders Go Fast – Almost immediately after the Wii U's release date was announced last week most major U.S. retailers made the console available for pre-order, and within just a few short days the console has clearly become a big ticket item. Gamestop sold out of the Deluxe version both online and in store in less than 24 hours (the Basic version is still available). While it took a little bit longer, it's just about the same story for the online shops at Best Buy, Toys R Us, and Target, except those retailers are out of both models. Just about everyone is already pre-sold out of their entire stock including Sears and K-Mart. Wal-Mart appears to be the lone retailer left offering up the console for pre-order, both as standalone purchases and as part of bundles. Online retailer Amazon, has yet to even list Nintendo's latest console, following a recent trend of shying away from carrying Nintendo products (try buying a 3DS from them, I dare ya).
While it isn't surprising for a new video game console to be in scarce supply its first holiday season on the market – that's almost to be expected at this point – these early sales appear to be either first adopters looking to get their hands on the latest gaming tech, or possibly resellers hoping to make a few bucks on needy shoppers. Either way, these sales should make Nintendo happy, proving that people do actually want the Wii U. Speaking with Nintendo's Senior Director of Corporate Communications, Charlie Scibetta, last week, following the Wii U's announcement, he outlined who he thinks is likely to be purchasing each SKU of the system.
"Your value consumer, that may be a little short on funds, is certainly going to gravitate towards basic SKU. The other kind of buyer that would gravitate towards that is if you want another initial game that isn't Nintendoland for example, you can buy the lesser cost system, and then buy whatever other game you want with the extra $50.
If you like Nintendoland … you get a great value with that bundled in. You also get the extra memory. If you like the color black as opposed to white on your console – which a lot of core gamers do, they're like the look of that better."
Via: MTV Multiplayer Blog
It seems in a matter of days Wii U preorders were all taken. The Deluxe version was the first to sell out, but the basic followed it shortly thereafter. Is anyone surprised by this? Personally, I don't find this surprising. There are always people that want to be first adopters. Some first adopters want to play the new system and I think there is a small group that gets the pre-orders just to turn around and sell them on eBay for a higher price.
What is going to be interesting to watch are sales about 2-3 months after the launch. I think that will be more telling about the long term viability of the console. Personally, I'm not sold on the Wii U yet. Once I try it my opinion might change. Time to see if any of my friends pre-ordered the system so that I can go try it!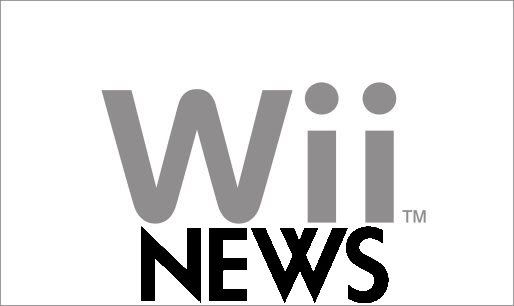 Wait for 2 GamePads on the Wii U – The Wii U will cost $299-$349 at retail this November, but in Japan, Nintendo is offering standalone Wii U GamePads for the significant cost of around $170. That's most than half the price of the entire package!
Thankfully, we Americans won't have to worry about that for some time, as Nintendo has revealed that there won't be any Wii U games available that utilize two GamePads until next year. So they won't be offering standalone GamePads for sale, unless you fuck up and break yours (according to Kotaku). But that'll be more Nintendo support's job, and the GamePads won't be available at retail for now.
"Our feeling is, we're not going to sell another GamePad if you don't have something to use it with. We'll make that available as an additional accessory when there's content to support it," Nintendo's Bill Trinen said.
Via: Complex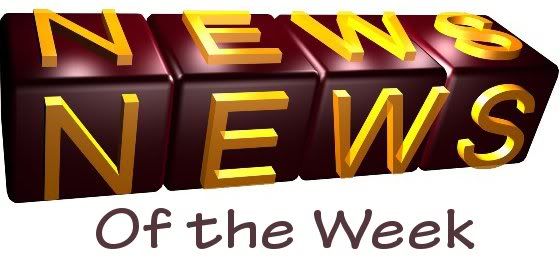 BioWare Founders Retire – For the last 17 years, BioWare has operated under the guidance of founders Ray Muzyka and Greg Zeschuk, two medical doctors who quit their practice to make the kind of epic, choice-driven RPGs they wanted to play. That era is coming to an end, as the pair today announced their retirement from BioWare and from the video game industry.
"After nearly two decades in videogames, I've decided to move on to pursue an entirely different set of challenges," Muzyka writes in a post explaining the decision. Zeschuk echoed similar sentiments in his own farewell post: "This decision isn't without significant pain and regret, but it's also something I know I need to do, for myself and my family. I've reached an unexpected point in my life where I no longer have the passion that I once did for the company, for the games, and for the challenge of creation."
After having "largely personally achieved what I wanted in videogames," Muzyka writes that he will be moving into the field of entrepreneurship; focusing on investments with strong social impact in areas such as education, health care, and animal rights. Zeschuk, meanwhile, writes that his post-BioWare life will involve more time with friends and family, as well as work on "some personal passion-driven projects related to craft beer" (that includes a Web-based interview show called The Beer Diaries). "I'm not going to be working in games for a while, and there's a strong possibility that I won't be back," he writes.
The loss of the two founders will not delay the development of any of BioWare's current projects, Flynn writes, including the recently announced Dragon Age 3: Inquisition and new multiplayer content and standalone releases in the Mass Effect series (which will continue under the guidance of Executive Producer Casey Hudson). Flynn also teased "an all new game set in a fictional universe, built from the bottom-up with all new gaming technology" from the studio.
Via: ArsTechnica
It should probably not be a surprise to anyone that my news of the week is BioWare related, however the topic might be different that you expect. Next week we'll talk about Dragon Age 3. This week I want to talk about the departures of Dr. Ray Muzyka and Dr. Greg Zeschuk from BioWare, a company they both founded. These two men are responsible for the creation of many video games that I love to this day. It is well known how much I love the Mass Effect series but I was also a fan of KOTOR, Jade Empire, and Dragon Age. I'm sure there are other titles I am forgetting. I'm of two minds on this departure. There's my conspiracy theory and the theory I hope is what actually happened.
Let's start with the conspiracy theory. Many people dog on the way EA develops games and acquires multiple studios. Now, I think it's fair to say there have been changes at BioWare since EA acquired the company prior the Mass Effect 2 release. Lot's more DLC has been added particularly the controversial day zero DLC of ME3. It has also been noted by many that the development cycles were shortened on some the more recent releases. For instance Mass Effect 3 had a shorter dev cycle that Mass Effect 2. Some people really want to believe that EA forced the founders out; and that by doing so could continue making changes to the BioWare group. I hope that isn't what happened, I really do.
Both the doctors have made major career changes before. After all they went from being doctors to making a game studio. To me Dr. Ray Muzyka and Dr. Greg Zeschuk seem like the kind of guys that like to try new challenges. After succeeding at BioWare, and make no mistake they succeeded, they decided to move on to the next challenge. In this case I wish you both the best, and want to say thank you for helping to create some of my favorite video game experiences. I can't wait to see what these two guys do next.
Follow 411 on Twitter!
My personal Twitter: @RoundTableNerds
@411mania
@411games
@411wrestling
@411moviestv
@411music
@411mma
Thanks for checking in for your weekly dose of gaming news. It should be interesting to see how some stories, such as the next version of the Xbox and PS3, progress over the next week. As always, please make use of the comments to let me know what you are thinking. Feedback is always welcomed.
If you find yourselves bored on Xbox Live, send me a message. I'm always looking to put together a good team to play Borderlands 2. The game is consuming my soul right now… but in a good way.
NULL
comments powered by Disqus