Around The Gaming World News Report 9.28.12
September 28, 2012 | Posted by
Hey everyone, welcome to the latest installment of Around The Gaming World. If this is your first time checking in I try to cover some of the major stories for each console in addition to news, which in my opinion, is the news of the week.
First let's start with the comments from last week.
I hate that about Muzyka and Zeschuk retiring. But like they say, all good things…
Posted By: IWC Member #23495867 (Guest) on September 21, 2012 at 07:54 AM
I'm sad to see them go. I knew it would happen one day I just wish that day were further away still. That being said, I wish them all the best.
The PS3 hardware is comically outdated. It's not that I'm one of those "graphics are the be-all end-all" types, but 256MB of RAM is pretty pathetic. We're dealing with jaggies, screen tearing, choppy cutscenes etc. when we shouldn't have to. Lots of big PS3 titles are coming over the next year, but the holiday season of 2013 is when I'd like to see PS4 debut.
Posted By: Jason Douglas (Guest) on September 21, 2012 at 04:12 PM
I agree that on whole the PS3 is getting a little old but it still pumps out some pretty looking games. To me, it seems that the PS3 tends to have the more superior looking games when compared to the Xbox. I'm an Xbox fanboy saying that too.
My Gen 1 60gb PS3 has been on its last legs for months now after it YLOD. I'm going to wait for the inevitable price drop on the first gen slim models before getting a replacement.
Posted By: Guest#8053 (Guest) on September 21, 2012 at 09:38 PM
Looks like Sony won't let that plan happen. Turns out that the new PS3 models unveiled overseas aren't coming to North America.
I was thinking about getting Wii U, but I decided it against it. I only buy portable gaming devices are the only things I tend to buy within the launch window was my PSP (slightly after launch), Vita (at launch), and 3DS (slightly after launch).
Consoles, I give a good five months or longer before I look at them. I'm not really in a rush to be the first one on the block to own one, ya know?
Posted By: David Redkey (Guest) on September 22, 2012 at 09:52 PM
Nowadays I also tend to wait on consoles before I make the call on buying. I know I'll be doing the same when it comes to the next-gen console I buy. I'll wait and see what happens. I wish I could do that approach with some of the other tech gadgets I buy though.
Thanks for the comments. And now, it's on to the news…
Halo 4 Is Done – New Halo developer 343 Industries has completed its first original Halo game. Halo franchise director Frank O'Connor said today during a press event in London (attended by Videogamer) that development on Halo 4 has been completed ahead of the game's launch exclusively on Xbox 360 November 6.
"We had a big piece of news yesterday back in the office, which is that the game is literally finished at this point," he said. "They are handing it off through the various certification processes and that, and we're done. It's been three years of incredibly hard work by about 300 people."
At a North America press event two weeks ago, O'Connor said Halo 4 was 99 percent complete, adding that the team was cleaning out the game's remaining bugs.
Halo 4 is the first numbered entry in the series developed outside of Bungie Studios, which officially . It is a direct sequel to 2007's Halo 3, picking up four years after the events of that game.
At least two more core installments–Halo 5 and Halo 6–will follow as part of the new Reclaimer Trilogy. It is rumored that the next Halo game will arrive on a future Microsoft platform, as the company is openly hiring staffers to create next-generation visuals and infrastructure to "drive the future of Halo."
Via: Gamespot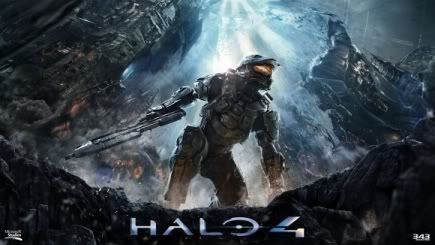 Now this probably isn't the biggest news but it's my column so I can report on things I like. Haha. In all seriousness though I am excited for the pending launch of Halo 4 in November. There are lots of eyes on 343 Industries to see how well they can pull of a Halo game. After all, this is the first Halo game, aside from Halo Wars, that is not made by Bungie. The success or failure of this game will probably determine whether we ever see Halo on the next-gen Xbox. All that being said the initial screenshots and reports on the game are promising. Now, all we have to do is wait for the game to launch in a little over a month.
Borderlands 2 Marathon Run – There's a first for everything and Matt Siegfried wanted to make sure he was the first to reach the Borderlands 2 level cap. So he did what any championship gamer would do, waited in line at a midnight release for Gearbox's new shoot'n'loot sequel then went straight home and got his game on.
Siegfried – who has already reached #1 rankings for a multitude of titles – wasted no time jumping into Borderland's 2. As soon as he popped it in the disc drive he played all the way up to reaching his goal. The craziest part is that he filmed nearly the entire thing, which you can watch on his TwitchTV page.
After less than two straight days spent blowing away bandits, skags and the other fowl creatures of Pandora his character reached level 50. Siegfried official time came in at 43 hours, 15 minutes and 23.00 seconds. Play began Tuesday, September 18 at 12:30 a.m. and ended at 7:45 p.m. on Wednesday, September 19.
Via: MTV Multiplayer Blog
I've taken a lot of crap from people because it took me so long to jump on the Borderlands bandwagon. Once I gave the original game a try I was hooked and pre-ordered the sequel. I'll be the first to admit, that I don't game as much as I would like anymore. Back in my college days I could dedicate days to a game but it's nothing like what this Borderlands 2 gamer did.
He reached the level cap, 50, in Borderlands 2 in 43 hours. Even when I was gaming all the time I can't imagine spending 43 straight hours playing a game. As much fun as it might be, I don't see playing continuously for nearly 2 days being enjoyable. Of course, I could just be old and cranky now making my opinion be jaded. I'm fairly sure this isn't a scam as the entire thing was livestreamed over on Twitch.TV. This is an impressive gaming accomplishment I suppose, but it's something I will never be able to do.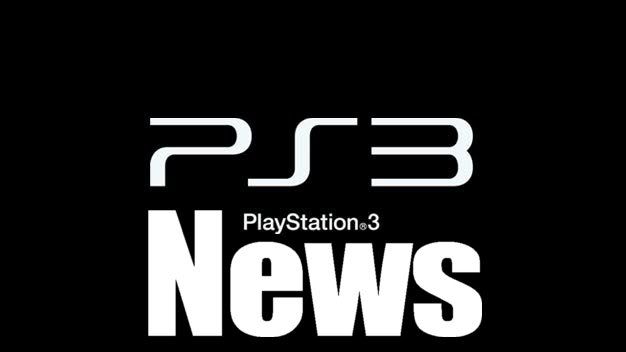 Mass Effect 1 Comes to PS3 – Are you one of the few gamers who hasn't wasted millions of hours playing Mass Effect? Well get ready to, in fact, do just that: today BioWare announced the impending release of Mass Effect Trilogy. Set for release on November 6, the $59.99 compilation will include all three games, though it doesn't seem as though it'll have the DLC.
This may be a bit frustrating to some fans, considering the third game in the series was released only this year at the same price, and now it's getting what's essentially a $40 price cut. Even still, having a budget priced compilation for the holidays makes sense. And by paying the premium, you got to enjoy that content earlier and more often than anyone buying the trilogy.
That said, DANG! Sixty bucks for three big ol' games. Pretty good deal.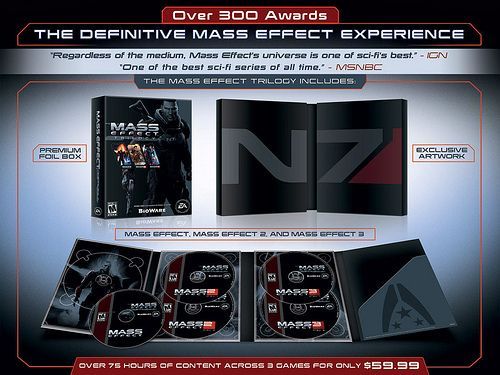 Via: Inside Gaming Daily
I'm not shocked to see that BioWare/EA is releasing a bundle of all 3 Mass Effect games. But, the biggest news out of this is the trilogy will be available on Xbox 360, PS3, and PC. This will be the first time that PS3 gamers will be able to play Mass Effect 1 on the Playstation. The original Mass Effect was an Xbox exclusive but now it seems that EA/BioWare has gotten the greenlight to release the game on Playstation.
If you haven't played the Mass Effect series this is a great chance to get started. The bundle will retail for $60 so you're basically paying $20 a game. From what I can tell the DLC should be in place for the earlier games. I'm not sure how much of the DLC will be included with Mass Effect 3. If you already own the games, this bundle isn't for you. However, it would make a great Christmas gift for your friend that likes RPGs but hasn't tried the series.
Assassin's Creed Ezio Trilogy – It turns out Assassin's Creed 2, Assassin's Creed: Brotherhood and Assassin's Creed: Revelations formed a full-on trilogy. We also thought of them more as a game and its two spin-offs, like what Halo 3: ODST was to Halo 3. But it turns out we're idiots, and the "Ezio Trilogy," as Ubisoft's dubbed it, is getting a compilation release.
It includes all three games (plus some DLC) on one disc, but because of that, it's only available on PS3. We're assuming that has something to do with the Sony system's Blu-ray discs having many times the capacity of the DVDs that the Xbox 360 uses.
The Ezio Trilogy drops Nov. 13 for $39.99.
Via: Complex
Ubisoft isn't going to let the BioWare folks have sole run when it comes to releasing a trilogy of games. They have officially announced the Ezio Trilogy that will collect the last 3 Assassin's Creed games on one blu-ray disc. So that mean this trilogy is only available to you PS3 owners. The nice thing here is that the game will only be $39.99 at launch. That's a pretty nice price for three games. If you're someone like me who only dabbled in the first couple AC games this is an interesting buy. But, if you already own the games there is no reason to buy the trilogy. I'm sure this will help to get more people interested in the upcoming launch of AC 3 as well.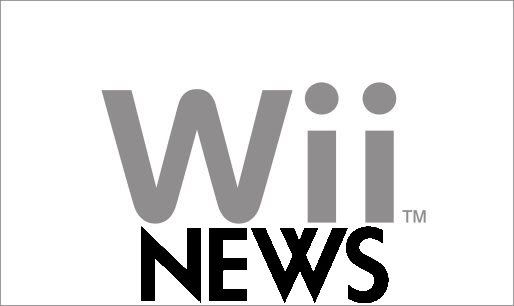 Wii U Is Region Locked – Those of you hoping to get your hands on import games for Wii U — and actually have the ability play them — are out flat out of luck. According to a recent report, Nintendo has confirmed that the upcoming Wii U console will in fact be region locked.
Apparently, Nintendo confirmed the decision while speaking with CVG, meaning that games purchased in the US, Europe or Japan will only be playable on consoles built for those specific regions.
Via: MTV Multiplayer Blog
It seems in a matter of days Wii U preorders were all taken. The Deluxe version was the first to sell out, but the basic followed it shortly thereafter. Is anyone surprised by this? Personally, I don't find this surprising. There are always people that want to be first adopters. Some first adopters want to play the new system and I think there is a small group that gets the pre-orders just to turn around and sell them on eBay for a higher price.
Bad news for anyone that would want to import games. There are often Japan only games released for the Nintendo consoles and now if you want to play on your US Wii you are out of luck. But this really shouldn't be a surprise about the only Nintendo console that wasn't region locked was the DS. Does this really matter to you guys out there? Is this going to be the deciding factor when it comes to purchasing a Wii U? Personally, I see this as a non-factor for the majority of gamers.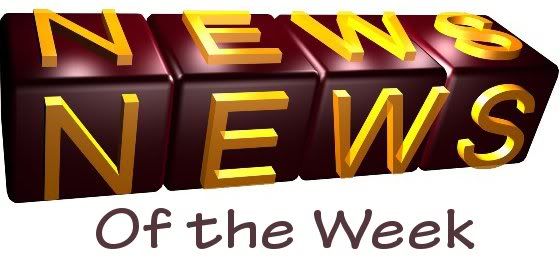 Ecco The Dolphin is Making a Comeback? – According to the designer on the original Sega Genesis title Ecco the Dolphin, Ed Annunziata, the chances for a new game in that series are looking up.
"Ecco fans, I need you to follow & tweethank @scottfoe, he convinced SEGA to meet with me now chances of a new Ecco the Dolphin x100!"
Annunziata is referring to Scott Foe, a consultant on mobile and social games who worked with Sega during the Dreamcast years. Foe apparently got Annunziata in the door to talk to Sega about reviving the classic Ecco the Dolphin action-adventure franchise.
For those too young to remember, the Ecco the Dolphin titles follow a bottlenose dolphin that travels through time to fight violent aliens in the ocean. Which, let's be honest, is what we all assume dolphins spend their time doing, anyway.
The original Genesis title was one of that console's biggest hits. Ecco returned in Ecco II: The Tides of Time in 1994 on the Genesis, the Sega CD, and the Game Gear.
In 2000, Sega attempted to reboot the series when it released Ecco the Dolphin: Defender of the Future for the Dreamcast. No one involved with the development of Ecco the Dolphin returned to work on Defender of the Future. The opposite would be true if Sega gives an Annunziata-developed Ecco the green light.
We've contacted Sega and Annunziata to discuss Ecco the Dolphin's future. We'll update with their comments. In the meantime, enjoy this crappy dolphin doodle from Annunziata's office whiteboard:
Update: In another Tweet, Annunziata confirmed that soundtrack composer for Ecco the Dolphin, Spencer Nilsen, "is on board." Sounds like the project is going forward.
Via: Venture Beat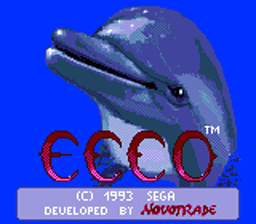 Ecco is not one of those franchises I was really into as a kid. This is probably because I was a big Nintendo fanboy during Sega vs. Nintendo console wars. However, my friend had a Sega Genesis and this was a game I used to play all the time at his house. The game was fun and the idea pretty original.
What is exciting to see is that if this reboot happens the original creative team looks to be getting back together. Some of you guys might not care, but I really do like to see moments where games from my past are brought back to life today. I hope this reboot happens, and I hope it's a raging success.
Follow 411 on Twitter!
My personal Twitter: @RoundTableNerds
@411mania
@411games
@411wrestling
@411moviestv
@411music
@411mma
Thanks for checking in for your weekly dose of gaming news. It should be interesting to see how some stories, such as the next version of the Xbox and PS3, progress over the next week. As always, please make use of the comments to let me know what you are thinking. Feedback is always welcomed.
If you find yourselves bored on Xbox Live, send me a message. I'm always looking to put together a good team to play Borderlands 2. The game is consuming my soul right now… but in a good way.
NULL
comments powered by Disqus