Around The Gaming World News Report 9.7.12
September 7, 2012 | Posted by
Hey everyone, welcome to the latest installment of Around The Gaming World. If this is your first time checking in I try to cover some of the major stories for each console in addition to news, which in my opinion, is the news of the week.
First let's start with the comments from last week.
That Console Wars movie sounds like shit. Sony will spin everything to make themselves look better. Besides, who gives a shit about this console war? Nintendo vs SEGA in the 90s, THAT's the war that needs to become a movie.
Also, I'm worried about Raiden having four dozen moves. I hope Sony aren't thinking that 'more moves = more depth and strategy', because it doesn't.
Posted By: Guest#9343 (Guest) on August 31, 2012 at 03:56 AM
Agreed that the movie should be about the 90s. However with Sony involved, even the movie division, I'm sure they want to be able to showcase their own successful console. After all look at The Amazing Spider-Man, in that movie the Sony logo was plastered everywhere!
At this point, I doubt they'll be able to change the Mass Effect 3 ending enough to satisfy me. If it had been like the EC when it, came out, it might have been okay. I wouldn't have liked it, but I probably wouldn't have hated it as much. But now I'm just burned out.
Sorry, but Nintendo vs Sega was the first, and real console war. Besides, hard not to think Sony would slant it.
Posted By: Minimoose (Guest) on August 31, 2012 at 06:20 PM
In all honesty had the Extended Cut been in the game to begin with I wouldn't have had nearly as much heartburn over the end of the game. I am starting to get burned out on Mass Effect. I'm not going to play the Leviathan DLC until I get back to my second Shep's playthrough. To me, it feels as though my canon Shep, affectionately known as Space Jesus, has finished his quest.
I think we all agree the real console war is Sega vs. Nintendo!
Thanks for the comments. And now, it's on to the news…
Xbox Minecraft Updates Are Coming – No, Minecraft Xbox 360 Edition somehow still hasn't caught up to its PC big brother, but that'll soon be remedied once and for all.
The "Adventure" update, as it were, is currently being worked on by 4J Studios, the developer behind the Xbox 360 port of the insanely popular PC game. "We're still working on 1.8.2.," 4J tweeted yesterday. "A few things left to add, more work on the Creative Mode interface, then lots of test. Still weeks away…"
At least we've got a time frame now. The Adventure update will bring NPCs, villages, strongholds, abandoned mine shafts, creative mode and more to Minecraft on Xbox 360, making it pretty much on par with the PC version (besides, you know, all the awesome player-created mods).
Via: Complex
If you play Minecraft on the PC you are probably used to rapid updates on the title. For those of you in Xbox land these updates are slower. However, there is good news it looks as though the 'Adventure' update is progressing nicely and should be coming the Xbox soon. According to a tweet its weeks away. Emphasis on weeks because they didn't say months. That makes me think in a month or two the update should be hitting the Xbox.
According to the reports this should bring the Xbox version of Minecraft on par with the PC version. The biggest difference is that Xbox gamers will still not be able to get access to all the user created mods for the game. Is that a big deal to you all?
No New Xbox Until 2014? – Wedbush Morgan video game industry analyst Michael Pachter was quoted today as saying he believes there's a chance the Xbox 720 may be pushed back into 2014, rather than launching in 2013 as previously assumed.
"We have heard no word yet from Microsoft or Sony about their plans to launch new consoles, but both manufacturers are widely expected to launch consoles by year-end 2013," Pachter said in an industry note. "Although, we believe that Microsoft could delay a new console launch until spring of 2014 in order to accommodate what is certain to be overwhelming demand among hardcore gamers."
This is all , of course, with the caveat that Microsoft refuses to admit the so-called Xbox 720 even exists. Of course, Nintendo is guaranteed to launch in advance of both Sony and Microsoft, and the Xbox 360 is still quite popular. All of this gives Microsoft the opportunity to sit back, take their time, and observe where the market is moving before pulling the trigger on the new console. They certainly have the luxury of sitting on their hands until 2014. It's just a question of how long they want to let Nintendo have the market all to themselves.
Via: Games Radar
I'm not sure how much I buy this analysis. It seems to me that most of the argument is predicated on the fact that Microsoft has denied there is an Xbox 720 in the works. Rumors are swirling that game studios have received early dev kits for the next Xbox. Also, one of Microsoft's advantages with the Xbox 360 was it was the first of this generation of consoles to launch and that was a big advantage. I can't see Microsoft conceding this advantage to Nintendo. I still believe that at this next E3 both the next-gen Playstation and Xbox will be announced and will launch around the holidays next year. Sitting back and waiting would be dangerous for both Microsoft and Sony.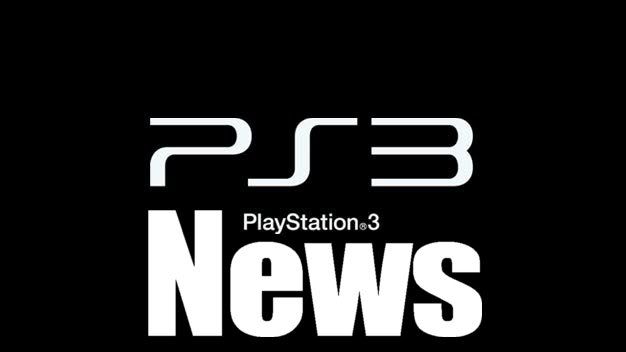 Another Sequel to Final Fantasy 13 – In an interview leaked today from the pages of Japanese gaming magazine, Famitsu, some new details were revealed regarding Square Enix's upcoming title, Lightning Returns: Final Fantasy XIII.
According to the interview, the game will feature a real-time mechanic similar to the one employed in The Legend of Zelda: Majora's Mask. The entire game takes place over the course of thirteen days which progress at a rate of about two hours real-world-time. As such, it's meant to be played multiple times, experimenting with what can happen if you make different choices.
The tidbits also show that the game is only about 30% of the way toward completion, and that the battle system edges fairly close to being an action game, using a form of Active Time Battle.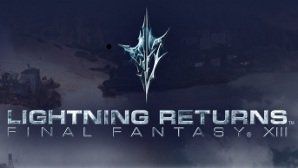 Via: Games Radar
I wasn't writing this column when FF 13 originally released. I was a fan of the Final Fantasy series, I really love the early games but especially FF7 and FF8. When FF13 dropped for the Xbox I was sure to pick it up. But, I hated the hell out of that game. To me, it seemed all I had to do was push X repeatedly and watch a bunch of cutscenes. At the 20 hour mark I admit I gave up on the game because I was so bored. Now, friends have said the game gets better around the 24 hour mark but to put that much time into a game to make it be fun, well that just wasn't going to happen. FF13 is one of the few games I actually gave up on. The combination of gameplay and story bored the hell out of me.
I wasn't alone in my dislike of FF13 which is why I'm shocked that Square has made or will make not one, but two sequels to the game. The latest continuation takes place in Lightning Returns: FF13. To be fair, Lightning bored me so that doesn't interest me. However, it looks like the combat has been reworked for this latest addition to the series and that greatly interests me. It also intrigues me that they are adopting a real time mechanic like in Majora's Mask. Presumably to encourage replay. This is interesting but I'm not sure I'll want to play this game one time let alone multiple times. I'll keep an eye open as this story develops for all you FF fans.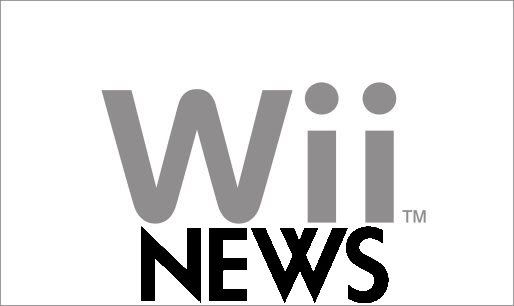 Wii U Zelda Details Emerge – An interesting report from Wii U Daily claims to have the first details on Nintendo's next Legend of Zelda game. Apparently, the title is currently in development for Wii U and will supposedly be the "biggest" Zelda game yet. Unfortunately, the source says we won't be seeing the title until 2014.
Citing an anonymous source, who Wii U Daily claims is an actual Nintendo employee, the report begins by digging into the visual style this Zelda game will embrace.
"Nintendo is sticking to the core values of Zelda, while trying to appeal to a wide range of gamers, casual and hardcore," says the source. "They feel they've found the sweet spot with Skyward Sword, and they're continuing this approach with the Wii U Zelda game."
Those of you hoping for a darker, Twilight Princess art style may be out of luck. Thankfully, we already know it will be in HD, which will be the real highlight for this title. The source goes on to talk up just how big this game is, saying Nintendo has assembled one of their largest teams ever to complete Zelda for Wii U.
"They got hundreds of people working on the new Wii U Zelda game," says the source. "It's a 4-year development cycle with a new console, new technology, new engine etc. It'll end up being the most expensive game they've made to date. It's a huge investment for them [Nintendo] in money and manpower, this is Rockstar/GTA territory."
Via: MTV Multiplayer Blog
I freely admit that I am a sucker for The Legend of Zelda games. It wasn't until A Link to The Past that I became a fan, but from that point on I have loved the series. I think that Ocarina of Time is probably my favorite game in the series. I blame that game, because to this day anytime I go to a water temple I get chills down my spine and a small sense of panic. The water temple kicked my ass and I can fully admit that. Zelda and Smash Bros. are two of the franchises that would tempt me to buy a Wii U.
Its pretty exciting to see that this next game in the series has been described as the 'biggest' game yet. A large scale Zelda game sounds fantastic to me. One article I read stated that the forest temple was nearly as large as the Hyrule Fields in Ocarina of Time. If one dungeon is that big, it gives a pretty good idea as to the scale of the game. Based on the information in the article above, it's great to see Nintendo sinking the investment dollars into the next Zelda game. This is a game that will cause people to buy a Wii U. The better the game, the more likely people come over to the new console. The only problem with this theory is that the Zelda game rumored to drop in 2014, and this is when many people assume the next Playstation and Xbox will drop.
Wii U Launch Date AND Prices? – Though Nintendo's Wii U press conference is less than two weeks away, rumors and speculation regarding the new console's release date and price are flying out as fast as ever. Now, it looks like a distributor has revealed three different console bundles, along with pricing and release date info!
YouTube user H0undd0gg recently uploaded a video showing screenshots taken of Video Product Distributors website, where information on three different Wii U console bundles has been posted. For those of you not familiar, VPD is a distribution company that works with clients including Amazon and Blockbuster.
The three supposed SKUs reveal three different pricing options possibly pointing to three different hardware bundles. Each is listed with a November 11th street date, which is in line with other reports we've seen crop up over the last few months.
Ranging in price from $249.99 to $349.99, could this be the actual pricing for Wii U? Until Nintendo makes the official announcement we can't be sure. However, the original Wii console debuted with a $250 price tag here in the States and Nintendo has said "value" is a very important to them in regards to Wii U's launch.
Via: Go Nintendo
This is the second time I've reported a rumored launch date of November 11 for the new Nintendo console. Personally, I'm starting to think this date is legit. Its right before Black Friday and the kickoff of the holiday season. But this time leaks have come out about 3 different bundles ranging in price from $249 – $349. The $249 price point for the cheapest bundle seems to be a solid price point. Its about the same as what the Wii launched at and is competitive with the pricing of the current Xbox and Playstation.
Bear in mind, these numbers are not official and the source they leaked from on YouTube appears to be down now as well. But, the price point and launch date would seem to make sense. Despite it not being official I would think it's fairly reasonable to say these Wii U rumors might in fact be true.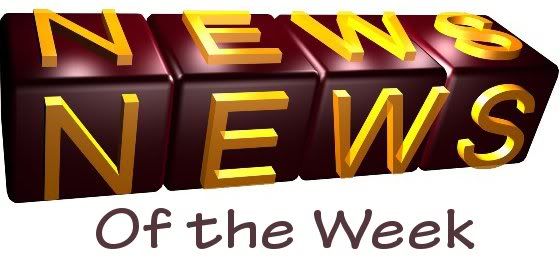 Is Valve Entering the Console War? – Back in March, rumors were flying about Half-Life and Steam creator Valve working on gaming hardware. At the time, it was dubbed the "Steam Box," though its existence was ever denied by its supposed creators.
Now it appears that Valve's pants were on fire the whole time, as the company has confirmed via a job listing for an industrial designer that its ambitions do indeed extend into the hardware arena.
"Valve is traditionally a software company," the posting says. "Open platforms like the PC and Mac are important to us, as they enable us and our partners to have a robust and direct relationship with customers. We're frustrated by the lack of innovation in the computer hardware space though, so we're jumping in."
Valve is looking to innovate: "Even basic input, the keyboard and mouse, haven't really changed in any meaningful way over the years," it continues. "There's a real void in the marketplace, and opportunities to create compelling user experiences are being overlooked."
Via: Complex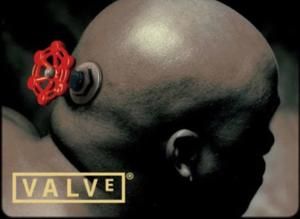 This rumor has been out there forever, but now it looks as though there is some truth to it. These rumors popped up a few months box with 'Steam Box' a device whose existence Valve repeatedly denied. Now Valve is looking to hire people to develop hardware. To me, this looks as though the oft-rumored Steam Box might be a reality. Not much else is known other that the fact that Valve wants to create hardware to speed innovation. Does this mean you might be able to buy a console that runs Steam in the background and buy your games from Steam? It seems likely to me. How about you all, what do you want to see Valve make? What would it take for you to jump on the 'Steam Box' bandwagon?
Follow 411 on Twitter!
My personal Twitter: @RoundTableNerds
@411mania
@411games
@411wrestling
@411moviestv
@411music
@411mma
Thanks for checking in for your weekly dose of gaming news. It should be interesting to see how some stories, such as the next version of the Xbox and PS3, progress over the next week. As always, please make use of the comments to let me know what you are thinking. Feedback is always welcomed.
If you find yourselves bored on Xbox Live, send me a message. I'm always looking to put together a good team on the Mass Effect 3 multiplayer to tackle some gold challenges. Without a good team you just get your ass kicked.
NULL
comments powered by Disqus