Blog: Nintendo's E3 Press Conference
July 15, 2008 | Posted by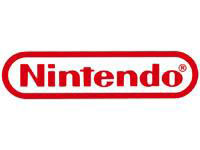 Hello everyone we're here at Nintendo's E3 Press Conference. I apologize that it's not live per se but with no internet access inside the Kodak Theater, we'll have this up after the show. Either way, we'll blog and get you the updates as we saw them..so enjoy!
9:08a: We get an opening from Kathy Dunaway about being an cool mom and what not. She talks about going skiing and falling on her face and using that as inspiration to never give up. She then says she looked for a talented friend to help her out. We get Shaun White Snowboarding for the Wii. The game is being played with the Wii balance board and Wii remote by Shaun White himself. The game is being developed from the ground up for the Wii. Shaun talks about the balance board being a great peripheral as he feels like he's really snowboarding since he gets to lean and tilt. Kathy then wants to give it a try and hops on the board. The game looks pretty good – sort of like a more realistic version of SSX Blur. Kathy's doing pretty good actually but she eats it kinda hard twice. Looks like fun. It will arrive by the end of the year.
9:13a: Nintendo President, Satoru Iwata makes his way out now and he's talking about the hardships of when he first became prez in 2003. Then of course he talks about how Nintendo rose from the grave to expand the market. Iwata is talking about how gamers want games with better graphics. Iwata says that they have been working hard to meet those demand and the teams behind Mario and Zelda are working on games as we speak.
9:18a: Talks about DS sales going rampant in Europe as if it was a holiday everyday. Iwata talks about destroying the gender barrier with different titles and mentions that Guitar Hero III: Legends of Rock (Wii) is outselling all of the other platform versions.
9:22a: Time to talk about new games that will continue to expand the gaming market.
9:27a: Video time….Katsuya Eguchi talks about creating enriched games and how he created Animal Crossing for the GCN and Nintendo Ds. It's announced Animal Crossing: City Folk for the Nintendo Wii is coming in 2008. YES!!! The game looks like a higher resolution version of the DS. We're shown Halloween, New Years and "Bunny Day". There are new areas to explore including an academy to show what other players are doing and an auction house. There's a fashion store and a beauty salon to visit Harriet. Pelly is back in the post office too. You can write letters and attach photos and send them to other friends on their message board, email and cell phones. "WiiSpeak" is announced!! Players can come over to your town and communicate with you through their own WiiSpeak microphones. Online chat is here! It's relatively small and sits atop of your TV. Awesome to finally get an online chat feature on the Wii.
9:29a: Reggie has arrived. He says Animal Crossing is coming before the end of the year with the WiiSpeak option. Over 10 million Wii's and 20 million DS' sold according to NPD. Reggie says he's not yet satisfied….neither are we! We want more Regg. Total DS sales are over 70 million, trouncing all others. The Wii is slightly behind the PSP. Says Pokemon Mystery Dungeon raised hardware sales as well….basically the Pokemon franchise did insane numbers as usual. Looks like Wii software is also doing very well.
9:35a: Reggie asks about whether the Wii will become the ideal spot for casual games, legendary IPs or new franchises. Reggie says it's ideal for all of them. A video that satisfies all three…..Star Wars: The Clone Wars…video shows one on one battles. Coming Holiday 2008. Rayman Raving Rabbids TV Party is now shown. Using both the Wii Balance Board and the Wii remote with nunchuck. Call of Duty: World at War is coming to the Wii too. It looks pretty good especially when using the flamethrower. Video shows two players playing at the same time.
9:40a: Now it's time to talk about portable games. Guitar Hero: On Tour Decades is on the way…no other info on the game. Spore Creatures is coming to and we get a close look on both. Ok info on Decades…players can song share between versions of the game. So you and a friend can play two diff versions of GH and share the songs…cool. As for Spore Creatures, you can share your creations with other DS gamers.
9:43a: The next invasion of Pokemon…Pokemon Ranger: Shadows of Almia on November 10th. Oh shit!! Grand Theft Auto: Chinatown Wars is coming to the DS. It will feature new characters, free roaming gameplay and a custom engine.
9:44a: New software for the DS involving travel. They want to bring in a way to get info on flying, eating out and check sports highlights for instance. All these things are being tested. The DS maybe can earn a spot in the kitchen by having an international cook book with a US version of Cooking Navi.
9:46a: The Reggmeister returns and he wants to talk about the Wii remote. Reggie introduces the new Wii remote accessory that makes the Wii remote more responsive. Any slight shift of your wrist or arm is translated in the game. Wii Motion Plus is going to be shown with a new title. Wii Sports Resort is announced….the true successor of Wii Sports!! Looks like a day on the beach. Every package of Wii Sports Resort will come with one Wii Motion Plus accessory. Time to see the game in action. They are going to play fetch with a dog. Everything Kathy is doing with the Wii remote is done in real time in the game…very nice!! Trust me, It looks more impressive in action than it sounds. After botching the frisbee throw, Kathy gets it right. Reggie now wants to try a different game. It's jet skiing using both nunchuck and Wii remote. Everything Reggie does shows up on screen and it's so much more responsive and quick. The game looks a little more sharp than Wii Sports. Time to do some sword dueling….you hold the Wii remote with both hands and this thing looks awesome. You can chop a piece of wood down with any motion and from any direction. Now its time for a battle. Let's get it on!Reggie rips up Kathy and drops her into the water lol…that was hilarious. It's very fast and very precise from what we're seeing. Round 2…down goes Reggie! That was quick and they'll end it at thtat.
9:53a: More talk about Wii Motion Plus…various developers are looking into how to use it for more immersive gameplay. Wii Sports Resort comes out next spring. Reggie has one more title for this holiday…..It's something that uses the balance board…..hmmm…..what the….a guy comes on and is playing a drum set using the nuchuck and Wii remote and the balance board. A virtual drumset is shown on the screen. This dude is getting down on that drumset…like hardcore. This looks kinda dope. It's Wii Music! Miyamoto is here and is playing a virtual saxophone with the Wii remote. Your Miis will be available for the game.
9:58a: This game was being designed along with Wii Sports and Wii Play. To play the sax, you press the buttons on the Wii remote and you can play in any way you want. Over 50 different instruments will be playable on Wii Music such as the piano and violin…and you actually do play it like the violin…that looked funny. You strum away at an electric guitar. Now Miyamoto is thumping on a big drum. The drummer is using the balance board to activate the drum pedals on the drumset. The game has a practice mode to learn how to play. Miyamoto jokes that he once directed an orchestra when Wii Music was first shown and the internet said he sucked at it. While you're not graded on your performance, video of it will be recorded and can be shared with others. One final performance and it can do five players. Haha…they're playing the theme from level one of Super Mario Bros. Sweet!
10:07a: Show's over!
Thanks again for checking our blog of Nintendo's E3 Press Conference..stay tuned for our live blog of Sony's briefing.
Also stay tuned for photos of some of what was shown during the conference!
NULL
comments powered by Disqus