Crossing the Steams 1.5.13: Steam Sale Thoughts Part One
January 5, 2013 | Posted by
Welcome to another weekly installment of Crossing the Steams. The first edition in the New Year promises that your weekly column about PC/Steam gaming continues unabated. As some of you may have noticed, there wasn't a column for last week. I was busy repairing my computer which involved downgrading from Windows 8 to a dual-boot Windows 7/Window 8 installation. And then I had to re-install Windows 8 again, due to a missed step. Windows 8 is 95% fine for me, but the few things that didn't work on it correctly, The Walking Dead and Sims Medieval to name a few. But also, Windows 8 does have some nice games apps on it, specifically the Adera game (which is one of my top 10 games of 2012) and the Netflix app. This week I plan on just talking a bit about a few of the games I've picked up during the Steam sale. I've grabbed some lesser titles, as well as some blockbuster titles, so it should be a varied column, to say the least. None of what my thoughts are going to be reviews, as such. It's just going to be what I think about some of the titles I've been playing over the past few weeks. Enjoy:
MDK 2 / MDK 2 HD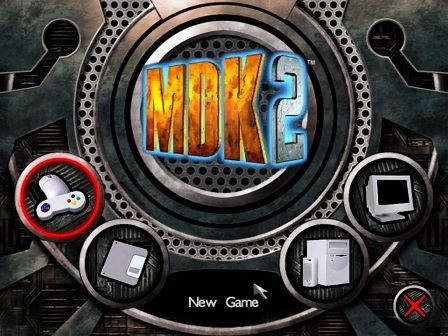 I actually got MDK 2 HD from a friend as a gift then not 12 hours later I received MDK 2 original from another friend. The irony made me chuckle through most of the day. Between the two, the HD version is the way to go. Aside from the better graphics (obviously), it seems to run a bit faster. It also has gamepad support for modern controller. The original MDK 2 does have gamepad support but practically no computer has the required port. Yes, MDK 2 has support for the original Gravis Gamepad controller. You know, it looks like a weird SNES pad and plugs in via the Game Port on your computer. If your computer actually has this port, my hat is off to you, but most computers past the year 2002 don't. The controller support for the HD version isn't great though. While the controller does work, you have to program all the buttons for it, which feels…lazy. Bear in mind, the game came out in 2011 with the 360 Gamepad already being the De facto standard for PC games. They even have one of the menu icons shaped as a 360 gamepad. It's just weird that it doesn't auto-change buttons for a controller. Also, the sensitivity is off some, because my character kept veering off at weird times. Aside from all this though, the game seems to play ok. I only played the first Kurt level and it went fine, I took out a lot of aliens, found a few secrets, etc. The Coil Suit looks great with the HD upgrade though, especially with the parachute out.
Dishonored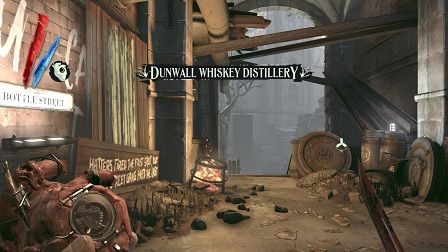 I really like the world they present to you in Dishonored. It feels very Bioshock-esque, but more "real" because there are actually people just doing some business. Bioshock had the atmosphere of a city that was wrecked beyond repair, but there is hope in Dishonored of getting the city going again. I like the world, I like the gadgets, I like the characters (and especially the Lena Headey/Brad Dourif voice acting), but I'm just not into the gameplay much. I never have a good bead on enemy patterns, or what sets them off. I think the magic powers are cool but I always end up screwing up one part so I end up slaughtering a bunch of enemies. I'm not sure if it would work better as a 3rd person game or not though. Certainly the actual sneaking around bits might be easier for me, in a 3rd person camera, but the whole crux of the game is the "teleporting around the level" mechanic, and that would be completely broken. I'll stick with the game to see if I can get my head around it, so we'll see what comes from it.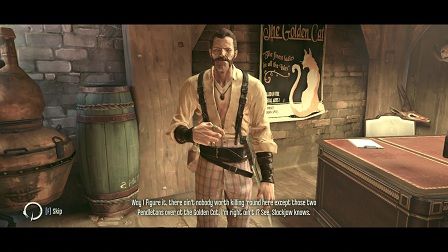 Tom Clancy's Ghost Recon: Future Soldier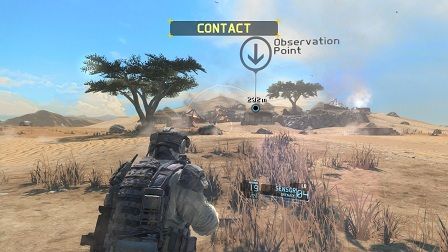 I haven't spent a lot of time with this game, but a few things popped up. The motion blur in the game is disorienting, bordering on the extreme. Even simple movements like aiming around corners or trying to turn your character around is nauseating at points. I'd recommend you turn that off, at least. The game seems fine but just kind of generic. The stealth suit stuff is neat, but there have been camo suits in other games before, and they've been more fun. The coordinated shot, or whatever they call it, is completely lifted from Splinter Cell: Conviction, with how they had the "Mark and Execute" functionality. Also, all the co-op stuff is neat, but I'm playing it on PC which is a virtual desert. No one else is really playing it, and if they were, they would likely be playing it on the 360, since that is what most people tend to do. It's inoffensive enough, as a game, but overall there is a blandness to the whole affair. The gun-building system is completely insane though, and might be worth the price of admission, alone.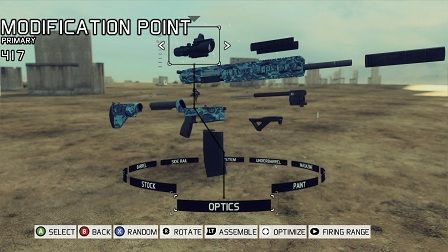 LEGO Star Wars: The Complete Saga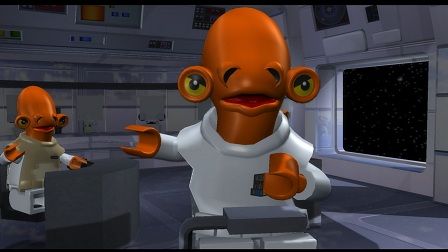 Well, it's taken one good Star Wars trilogy (the original trilogy), and one subpar trilogy of (the new trilogy), lego-ized them, and combined them into a package. Since each game came out separately already, Traveller's Tales just mashed them into this game by expanding the hub world out a bit. The game plays fine, but there is some janky stuff that pops up from time to time. Certain objectives just aren't clear at all in the game, where you'll be stuck in a room and have no idea on how to actually get out. That's fine once in a while, but the Lego games are still kind of like that. It's a repeating problem that Traveller's Tales are just too lazy to fix. Another problem is just of cheap deaths, over and over. You'll jump across a gap and not make it, and instantly die (and respawn at a loss of bits). Or you'll try to make a jump and slide down the level path, like you're going down a hill. This game came out in 2007 on consoles (2009 on Steam), with the original game (of the new trilogy) coming out in 2005. It's been 7 years and they still haven't fixed the inherent problems of any of their game's structural problems. You still die way too cheaply, or else you have no clue as to what to do in spots. It's just a hugely depressing affair when you consider how Traveller's Tales just doesn't care about what they do. Aside from this rant, Lego Star Wars: Complete Saga is fine enough, but all the vehicle levels are uniformly terrible. I completed one vehicle level in Return of the Jedi with literally, 200 bits, because I had died so often during the level, and they take away 1,000 bits per death. Yeah, it can be an exercise in frustration at times.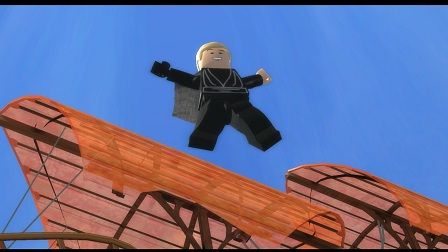 Who Wants To Be A Millionaire? Special Editions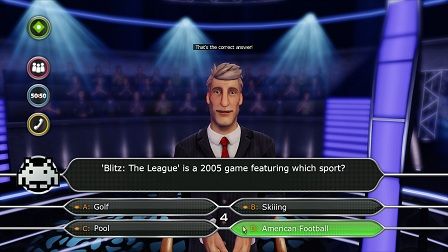 Finally, the last game of part 1 of the column, we come to Who Wants to be a Millionaire? Yes, this is based off the game show from a few years ago. Actually getting this game was a chore though, because it's not actually available in the United States. I contacted one of the PR manager's for one of the publishers of the game, and she said that it was due to a rights issue. This version is the UK version of the game, so it apparently can't be sold in the US. I got my copy by trading a UK friend for it, which is how I ended up with it. It's actually quite a decent version of the game. Instead of the annoying Regis Philbin as the host, you just get a generic but soothing-sounding British man telling you what's going on. The basic questions are challenging but don't feel outlandish. The real draw of the game though, and where it gets the "Special Editions" part of its name, is the DLC option. There are DLC question packs you can buy which include: science fiction, movies, music, football (in the British sense), original Star Trek, and video games. I checked out the video games question pack and it was enjoyable, with a range of questions dating back to Atari to recent (at the time) iOS games. It's an enjoyable, light, and relaxing trivia game, and a good alternative to You Don't Know Jack that is on Steam already. You can buy Millionaire by either finding a European (hopefully UK) trading partner on a Steam trading forum, or else by using a VPN like Expat Shield to get a temporary UK IP address and buy the game through Paypal.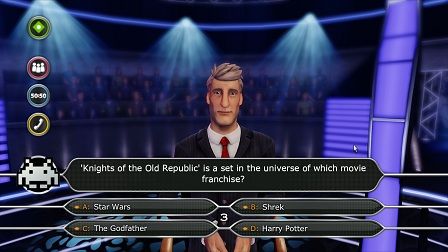 Other Steam News
There is still no real news, due to the sale and with it being dead around this time of year. Next week I plan on continuing this feature with part 2, where I look at Far Cry 3, Amazing Spider-Man, Mark of the Ninja and more.

NULL
comments powered by Disqus