Pressing Buttons 10.17.06: The Rise and Fall of G4 [PART 1]
October 17, 2006 | Posted by
Oh, hello there; Joshua Richey here to deliver you another awestricken edition of Pressing Buttons. In last week's debut edition, I educated you on how pointless and senseless the GameFly service is. If you haven't done so already, check it out. Give it a read.
Feedback from Pressing Buttons 10.10.06: Just Say 'No' to Gamefly
You're encouraged to send me your feedback from week to week. Chances are that if I read you're responses, I'll likely post them in this column the following week.
I just read your article on Gamefly, and I agree completely! It's just a service for people that are too lazy to get up off their asses and run to the video store. There are no redeeming qualities to their service whatsoever.
Cal Rivens
Bout time someone said it. I've been forced to rely on GameFly (no, I don't live in Iowa) and it's constantly giving me headaches.
Daniel Goyer
I guess I wasn't the only one that was displeased with GameFly's shitty 'service'.
I had the same problems with Gamefly. I moved on to a cheaper much nicer company. Its called gameznflix. It has movies, games, and music. In addition its cheaper than gamefly. You get 3 games at a time for $18 or 2 for 15 or 1 for like 12 i think. They have distribution centers throughout the country. I have used the company for about a year now and have not had any problems compared to what i dealt with with gamefly.
Hope that helps your gaming adventures.
Dan Watson
I had never heard of GamezNFlix, but it was just a matter of time before someone took advantage of Gamefly's mistakes.
Pressing Buttons: 10.17.06
A television network dedicated to gamers… sounds like a splendid idea, doesn't it? Comcast seemed to think so too, because in April of 2002, they (Comcast) in association with G4 Media launched G4 TV – a supposed 'network for gamers'.
Over the course of the past few years, the G4 network has gone through a plethora of changes and image overhauls. None of which were actually any good. They've nearly succeeded in completely alienating those very same gamers that they at one time wished to draw in. Through a series of bad business decisions, the G4 Network is now just another channel that you click on your journey for quality entertainment. The channel has no uniqueness, and no apparent purpose. The network is dangerously close to falling into further obscurity.
What went wrong with G4? Where did G4 fail in captivating the gamer market? We'll explore these things among many more as we recount the Rise and Fall of G4… mostly the fall.
The Beginning:
On April 24th, 2002 Comcast launched G4 – a 24 hour channel dedicated to capturing the imaginations of gamers both old and young. The network was named 'G4′ in a tribute to the 4 Generations of video games past (text, sprites, polygons and textures). Charles Hirschhorn, formerly President of Walt Disney's Television and Television Animation, was named the company's CEO. In an interview with CNET News in April 2002, Charles spoke of G4 as a man would speak of his newly born son:
G4 has a number of things going for it. It's an appealing demographic. It's all original programming, which cable operators really like because so many channels are syndicated stuff.
And the growth of gaming is appealing to them.
He also did an interview with UGO.com, where he said the following:
As a former television producer and programming executive, I have watched the video game industry grow not just in terms of money spent, but in the quality of game play, graphics, sophistication and players. I continue to be surprised that there is so little TV programming for gamers. I think this opportunity has been defined by millions of gamers who have contributed to a lifestyle that deserves a TV network.
G4 means we are 'for games.' It also represents four means of distribution for games: PC, consoles, handheld, and wireless ; four kinds of gamers: casual gamers, hard-core gamers, developers, and people simply curious about games ; also four generations of gaming: pixel gaming, vectors gaming, wire frames, and now, polygonal graphics.
Hirschhorn's stance was that he was a gamer, thus his fellow gamers should entrust him to make them a gaming channel that they had all so righteously deserved. This would be put to the test, but we'll get to that in Part 3.
Original Shows:
One of the things that G4 prided themselves on the most – was their commitment to creating original programming. For the launch of the network in April 2002, G4 had put together a schedule of 13 shows; all of which were G4 originals.
Below, you'll find a list of the original shows that G4 aired, the descriptions that G4 used to entice people to tune in, and my comments (as a viewer) on whether the show was watchable or unwatchable.
(Writers Note: Try and see if you notice a developing trend)
Arena — A digital sports highlights show with play-by-play commentary featuring competitors in the hottest multi-player games. Wil Wheaton of Star Trek: The Next Generation and Travis Oates host the show.
Comments: Well, we all know that Wil Wheaton equals ratings, right? But seriously, who wants to spend their free time watching a bunch of amateurs play video games? I don't even like watching my friends or family play them. I'll usually become a backseat driver by demanding that they go 'that way' or to 'grab that'. Games are best when playing, not while being a spectator.
Conclusion: Unwatchable (0/1)
Players — Host Dorothea Coelho talks games with celebrities from film, TV, music and sports; in their homes, trailers, tour buses and locker rooms.
Comments: This show was basically G4's blatant ripoff of MTV's MTV Cribs. The show would take you around to Celebrity's homes, and they would talk about video games while… you got it, playing video games. Based on the actual guests that the show was able to book, a better name for the show would have been D-List Players; because they'd only be able to book people like: Aisha Tyler, Coolio, and Crazy Town. None of whom brought any incite to anything.
Conclusion: Unwatchable (0/2)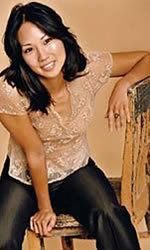 Filter — Hosted by Diane Mizota, G4's video game countdown show features viewer-generated top ten lists including game play, viewer polls and gamer-on-the-street commentary.
Comments: Basically, this show was G4's answer to MTV's Total Request Live. A countdown show that counted down things that didn't need to be counted down. Who was the best Mario character? Who cares, but these were things that Filter felt needed to be answered… in the form of a countdown show. The show was very cheesy, and was far to biased towards what had come out recently. However, the show's host, Diane Mizota, was a beautiful young Asian woman that didn't know jack shit about video games… but who cares? She was hot… and Asian!
Conclusion: Unwatchable (0/3)
Icons — Original profiles, interviews and histories of the people, characters and companies that have shaped today's computer and video game landscape.
Comments: Okay, I'll throw G4 a break here. Icons was a very entertaining show, that at first, was nothing more than a glorified time line. But the show went on to get real interesting, as they would do these terrific tellings of where and how old games and consoles were created. They'd interview people that were at the forefront of those projects, and it really added incite on it.
Conclusion: Watchable (1/4)
Game On — Co-hosts Matt Gallant and Randy Kagan compete head-to-head in a series of game-related stunts as they journey cross-country in search of great games and great arcades.
Comments: I'm not sure why G4 would name this show 'Game On'… perhaps the name '2 Douchebags Hosting A Show That Has Nothing To Do With Games' was already taken. In any regard, this show was pretty fucking awful. If we ever track down Osama Bin Laden, I highly recommend that instead of killing the bastard, we make him watch a 'Game On' marathon.
Conclusion: Unwatchable (1/5)
Cinematech — Showcasing the very best of today's high-end digital art and storytelling in game cinematics and trailers.
Comments: This is one of those ideas that seemed cooler on paper; Which is odd, because it doesn't seem cool on paper. This show was nothing more than filler for G4. It was a 30 minute show that had nothing but game trailers. It didn't even have new game trailers! They were mostly long and drawn out trailers for PC games that no one was interested in.
Conclusion: Unwatchable (1/6)
Blister — Hosted by Bill Sindelar, Blister gives viewers the lowdown on action and adventure games, featuring reviews, previews and interviews with designers, developers and hard-core gamers.
Comments: Bill Sindelar is to gamers what Wayne Brady is to black people. I'm not sure how G4 went about employing hosts for their network, but shit, it couldn't have been much. The show revolved around this egotistical douchebag (Bill Sindelar) who knew nothing about video games – and would attempt to talk about action games. The only thing he succeeded at, however… (besides being a douche) was getting viewers to turn the channel.
Conclusion: Unwatchable (1/7)
Cheat! — Solve that tough puzzle or find that hidden level with tips and tricks from the biggest cheat on TV — host Cory Rouse.
Comments: This show was obviously based towards the gamers that like cheat codes. In other words, the sad and pathetic gamers who lack all purpose from their lives. Screw those people; they shouldn't have a show to call their own. People that use cheat codes are going to be the very one's that one day kill their entire families – just so that they can escape the challenges of family life. Oh, it didn't help matters that all of the cheat codes that were featured on the show were quite old.
Conclusion: Unwatchable (1/8)
Portal — Host Cybernaut Dave Meinstein explores the fantasy-laden virtual worlds of massively multiplayer online games.
Comments: Portal was this comedic, soap opera-like, satire that was done within the confines of an actual game. As a show, Portal worked for the strangest of reasons. It was retarded, dull, and cheesy… but, it worked. It's the show that you would watch when nobody else was around, and deny that you had ever sat through.
Conclusion: Watchable (2/9)
Pulse — G4's weekly news show for gamers, Pulse is up-to-the-minute, late-breaking and wired in.
Comments: The news is supposed to be boring, but it should never be THIS boring. Pulse had a set that looked like it was a part of a 2nd grade play; and it backed up those boring and dull set with equally as boring hosts.
Conclusion: Unwatchable (2/10)
Sweat — From spring training to sudden death overtime, a highly competitive look at today's top sports games. Hosted by Ronnie Lewis.
Comments: Another show, another douchebage host. Basically, for 30 minutes, viewers got to watch the show's host (whose name escapes me now. It wasn't Ronnie Lewis, some other retard that they brought in) show how athletic he was. See douchebag host kick soccer balls. See douchebag host drive a racecar. See douchebag host not talk about video games on a video game network. See viewers not watch.
Conclusion: Unwatchable (2/11)
Judgement Day — G4 game gurus Victor Lucas and Tommy Tallarico give highly opinionated takes on the latest games.
Comments: This show was great! Victor and Tommy would travel to these odd locations, and they'd review some video games. The duo's chemistry is what made this show so great. Victor would begin to praise a game's frame-rate and artistic value, and Tommy would simply say 'yeah, it sucked' or something to that effect. They would review recently released games, as well as review gaming hardware.
Conclusion: Watchable (3/12)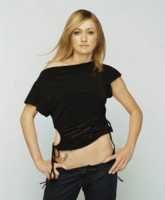 G4TV.com — An interactive talk show where hosts Scot Rubin and Tina Wood chat with G4's web audience and viewers to find out what's really on gamers' minds.
Comments: By reading the above 'company byline', you'd think that this show had potential. But when the show actually aired, it was pretty evident that this was going to be wasted potential. The show's hosts (Scot, Tina, Laura) would talk about a game related topic for half an hour, and would occasionally add in some pre-scripted phone calls from the audience. Tina and Laura were almost cute enough to make the show watchable, but Scot Rubin and his 'Madden this', 'Madden that' ways, totally nixed that.
Conclusion: Unwatchable (3/13)
What Next?:
When you only have 3 watchable shows at your inception, it's pretty safe to say that you're going to struggle. Boy-oh-boy did G4 struggle. The network was the least watched channel on cable! Comcast realized that if they were going to save this investment, they were going to have to get it some help.
On March 25, 2004 – Comcast, owners of G4, purchased Tech TV; creating G4TechTV. With this merger, G4 gained the rights to all of Tech TV's shows, personalities, and in doing so they had hoped to also inherit Tech TV's loyal fanbase.
This was a move that was suppose to save G4, but ultimately, it only led it closer to its unavoidable demise.
In The Next Edition of Pressing Buttons:

The G4TechTV era begins, as most of TechTV is scrapped. People are fired, empty promises are made, fans get angry, and a network is in chaos.
NULL
comments powered by Disqus