The 8 Ball 1.22.13: Top 8 Games to Look Forward to in 2013
January 22, 2013 | Posted by
Welcome to another weekly installment of The 8 Ball. With it being a new year, I figured it would be good to do a looking forward to the gaming horizon column, to show what I'm excited about and to see what everyone else is excited about as well. I'm pretty much excluding January games from this list (like DMC and Ni no Kuni because they're either already out (DMC) or due out in a few days (Ni no). I also tried to shy away from games that have nebulous, or unknown release dates. Some of these games don't, but they'll be coming out at some point during 2013. Others, like Prey 2 or Saints Row 4 have no real release dates at all. Liana K's list is below mine in a (hopefully) new section for this column. Anyway, let's begin:
8. Deadpool
The slate of super-hero games in 2013 is looking a little grim. Sure there are a few on the horizons but they are not in the genre I'm looking for. Deadpool sounds like Devil May Cry, only with the titular Deadpool in the role. I imagine you go through various levels, dispatching your foes with weapons and throwing off more quips than Spider-Man could count. The inclusion of Nolan North is an added bonus, due to him voicing Deadpool in his prior media appearances, animated movies and video games, is a good boon to the game. I'm a little hesitant about High Moon Studios developing it, just because I wasn't a huge fan of their Transformers games, but I still have hope that the project will turn out well.
7. Injustice: Gods Among Men
Like with Deadpool, I am slightly worried about this game, but only due to the Teen rating they are intending for the game. If they were going for a Mature rating, this game would be a lot higher on my list. That feeling aside, I have a good amount of desire to play this game. NetherRealm really knocked it out of the park with 2011's Mortal Kombat reboot. The prior Mortal Kombat Vs. DC Universe was also a really solid game, with some interesting mechanics and fun characters. While I'm a bit miffed that my favorite from MKvsDC, Captain Marvel, isn't in the game, the roster looks solid enough, even if it does lean a little too much in Batman's world. The fighting engine looks solid, the game looks great, and it just looks like a nice overall addition to the NetherRealm lineup.
6. DayZ (Standalone)
The DayZ mod for Arma 2 is a perfect example of something spreading in a "word of mouth" fashion but completely organically. The mod started off small but ballooned into a huge deal for the creators, and for Bohemia Interactive, since it's the primary reason Arma 2 has been a success. The DayZ standalone version is what it means, standalone, separated from Arma 2. It'll hopefully improve on some of DayZ's shortcomings, server issues, some balance tweaks, maybe a tutorial, and things like that. Still, the notion of a huge open world, full of zombies and other players for you to survive against is a thrilling one, that hopefully will be improved upon in the standalone game. Also, screw The War Z.
5. Disney Infinity
I'm extremely excited for Disney Infinity but not for really anything they've shown yet. Their big characters include Jack Sparrow, Sulley (from Monsters Inc), and Mr. Incredible. I'm pretty neutral on those characters, however it's the complete deluge of Disney property that they might have access to, is what makes it so exciting. Some of the glimpsed characters included ones from Toy Story and Nightmare Before Christmas (Jack), Cars, Wreck-It Ralph, and a few other franchises. But imagine if Disney went into their back catalog? Ducktales, Darking Duck, Gargoyles, Tron, Who Framed Roger Rabbit, Aladdin, Fantasia, and so on. It grows exponentially when you throw LucasArts, and Marvel into the mix. If this game releases a Manny Calavera (from Grim Fandango) character, it will be the greatest ever made. This game has the potential to be a much deeper, creative, and fantastical version of Skylanders, that Activision couldn't even begin to dream of. That's why I'm hopeful for it. And if they can't get Manny Calavera, I will of course accept a John Vignocchi action figure as an acceptable substitute.
4. GRID 2
I'm looking forward to GRID 2 because I'm desperately wishing Codemasters can make a comeback. With their recent news of layoffs, an "ok" Dirt 3, and a lackluster Dirt: Showdown, they need to make a quality game, which is what they're known for. If you're a fan of the Dirt games, GRID 1 is basically just like them, except it's all on paved roads, with no real off-roading anywhere in the game. GRID 2 looks to continue that style with gorgeous looking cars, new track locations and some slightly dirty racing to keep things challenging. If it can fix GRID 1's big problem (rubber-banding AI), and lean more in quality of Dirt 2, than Dirt: Showdown, then GRID 2 might be the great racing game of this year.
3. Metal Gear Rising: Revengeance
Stupid, STUPID subtitle aside, MGR:R looks to be a lot of fun. This is actually the one game on this list that is coming out fairly soon, with there already being plenty of previews and demo footage out there. I'm happy that the Metal Gear franchise is finally making its way to the 360 but I'm happier about another Platinum Games game being released. Platinum Games may not always be great, but they are almost always interesting and varied. I'm hopeful that this game is a good departure for the Metal Gear franchise, as well as elevating Platinum Games reputation to the status it deserves. Also, cutting up everything looks like a lot of fun.
2. Starcraft 2: Heart of the Swarm
I'm not even going to address the multiplayer of this game. That is an alien world to me that I'll never understand. With how much of a cliffhanger SC2: Wings of Liberty ended on, I am dying to find out what happened to Kerrigan, Raynor and the rest of the characters in the game. The new units sound enjoyable (especially to the eSports crowd), the Zerg campaign will likely be a fairly different experience than the Terran campaign, and it will be nice to see Kerrigan take a much more active role in the game. I pre-ordered the Collector's Edition the first day I could, and I eagerly await getting the game in two months to find out what is going on.
1. Bioshock Infinite
Really, no other game comes close in this list, as far as overall excitement when it comes to a game this year. The original Bioshock wasn't a completely new experience, it instead took old gaming concepts, updated them to modern age, and marred fantastic gameplay with a great story, emotional voice acting, an art style that no one came up with before, and iconic characters that all video game players know. Bioshock Infinite looks to build on that framework by an order of magnitude with an even more interesting city to explore, innovative gameplay, and some really fantastic looking moments. The "Revenge of the Jedi" marquee looks particularly interesting, as does the whole notion of opening space-time rips is one that highly appeals to me.
The Better Half
This is a new feature of this column. I'll be having Liana K hopefully contribute a list every week, assuming the topic interests her and her schedule permits her to. From the mind of Liana K:
Hey 411mania! Totally thrilled to be guesting in Marc's column! He asked me for a list of the Top 8 games that I'm looking forward to in 2013, so here is a completely unscientific list of stuff that gets me excited… oh god, someone is going to perv on that statement, aren't they? Anyway, here's my list…
You may notice this list doesn't contain Bioshock Infinite or Gears of War: Judgment, which surprises no one more than me. Bioshock 3 might turn out to be a great game, but I'll wait for the reviews: that series is completely story driven and 2 just didn't do it for me. Regarding Gears: Judgment, Microsoft just seems to be backing over this franchise with the Halo truck, which makes me fear that this latest prequel is going to suffer from a lack of resources. Moving on…
8. South Park: The Stick of Truth
This is my wild card entry on this list. I will give anything in any way connected to Interplay a chance, and I felt that Fallout: New Vegas captured the spirit of that franchise better than Fallout 3. So with Obsidian at the helm on this, despite their hit-or-miss record, I have hope. And the E3 trailer made me laugh despite myself. Up until then, I had tired of the South Park franchise, but seeing the four boys dressed up like the standard four-person RPG party made me want to jump in and play right away!
7. Dead Space 3
I fully admit it: Dead Space 3 could suck. Visceral Games is taking some risks that make me worry that it's going to have some of the "EA Plague" that hit Mass Effect 3 as well. Despite this, Dead Space 2 ended on a cliff hanger of sorts, and I'm just happy for more games where I can de-limb necromorphs.
6. Splinter Cell: Blacklist
Two reasons for including this one: 1 – It's the maiden voyage of Ubisoft Toronto, so there's benefit to my hometown if it succeeds. But I'm also very impressed with the way the dev team built a new direction from the all-but-dead end that Conviction had written into the franchise. It's nice that one series isn't sucking out and giving us a prequel.
5. God of War: Ascension
But if you're going to do a prequel, Kratos' back-story isn't a bad one to explore further. The idea of a more-humanized Ghost of Sparta is risky enough that I'm intrigued. Furthermore, the very fact that they attempted a completely unnecessary multiplayer mode and didn't half-ass it, coupled with the insane stuff coming out of David Jaffe and Todd Papy in the press, has gotten me to the point that I'm so confused that I can't wait to find out what the finished game contains… other than a really gory cyclops fight.
4. Tomb Raider
Okay, another prequel. But there's nothing safe about a Lara Croft game with a breast reduction, and I'm looking forward to this game with trepidation. This is the game that's going to decide whether fans really want a solid Action Adventure game, or they preferred a fantasy girl with guns that they could kill when they got frustrated with her. I'm obviously hoping for the former.
3. Injustice: Gods Among Us
I liked Mortal Kombat vs. DC Universe, but I admit that parts of that fusion were "square peg/round hole" territory. With a dedicated DC game committed to over-the-top action, NetherRealm Studios has a real shot at showing growth, and reminding geeks that DC Comics characters are capable of being real badasses.
2. SimCity
There were few more joyous demos at E3 than Maxis' return to its roots. I came out of the demo and promptly quit Cityville, because the king of city simulations was returning. I no longer have to content myself with mediocre social games to remind myself of the Halcyon days of yore before the Sims distracted Maxis from properly rethinking its first glorious simulation IP. Welcome back, SimCity! You've been missed!
1. The Last of Us
New IP! New IP! New IP! As much as I love continuing franchises, there is nothing more exciting than a new Triple A game concept! BRING IT ON!
Bio: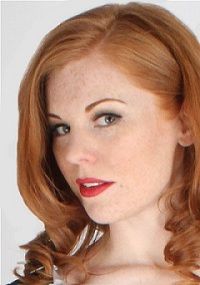 Liana Kerzner, AKA Liana K, is best known as the producer, writer, and co-star of Ed and Red's Night Party (G4TV/CityTV), the Canadian Comedy Award-winning This Movie Sucks (CHCH), and her current series, Ed the Sock's I Hate Hollywood. She is also heard weekly on Canada's Top 20 Countdown in her Geek Download segment. She also produces and hosts a yearly E3 special for TV.
She has also been a talk radio host, academic presenter, documentary producer, comic book writer, journalist, and media and pop culture critic.
Liana runs her own New Year's Eve charity fundraiser called Futurecon. You should come to that if you're near Toronto, because it's really fun. That's written down, so it must be true! If you'd like to make a donation to Futurecon, use the donate button at futurecon.org
Complainer's Corner
Here are some of the games due out in the coming year (hopefully) that people might be looking forward to more. The only one that almost made my list was GTA 5, but I'm one of the few people who didn't like GTA 4 much. That was just me, but I found it was too boring and punishing a lot of the time. A few of these made it onto Liana's list, which offers a nice contrast to my own. Anyway, here's my list: Lego Marvel, GTA 5, Sim City, Tomb Raider, South Park, The Last of Us, Dead Space 3, Gears of War: Judgment, Company of Heroes 2, God of War: Ascension, Metro: Last Light, Prey 2 (maybe), Crysis 3, Wasteland 2 (maybe), and finally Plants Vs. Zombies 2.
The General Roundup
Some interesting comments from last week's column. I liked the one where someone actually said that Sonic Adventure 1 was a "fantastic game". Yeah…ok. Sonic Adventure is 2/6ths of a good game. If you break down all 6 characters has a 6th of the game, only Sonic, and E-102 Gamma's sections work at all. And there are parts during each of their campaigns where even they stumble. Tails sections makes no sense and is just boring to do. The Knuckles bits are passable but are just a slog to get through and make it a tedious hunting game. The less said about the Amy, and particularly the Big the Cat parts, the better.
Also, to be fair, I never did play much of the Battlefront games. I did play with a friend, and all it seemed to me was some team/class based thing that never felt right. I'm sure the single player was different but I never tried it.
Last thing, about the Sonic thing. Someone actually said that Sonic the Hedgehog (2006) was their favorite game. That person needs professional mental help. Like, now. He or she is a danger to society.
What do you want the 8 Ball to be about next week?
Top 8 XBLA Games
Top 8 Voice Actors
Top 8 Stealth Games
NULL
comments powered by Disqus