411 MMA Interviews: Antonio McKee
December 20, 2012 | Posted by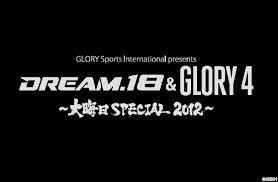 On New Year's Eve, 2012, GLORY Sports International will present Dream 18 & Glory 4 Special 2012. Featuring a 16-man kickboxing tournament that boasts names such as Semmy Schilt, Sergei Kharitonov, Gokhan Saki, Remy Bojansky, Erol Zimmerman and Peter Aerts, this is an event that will once again punctuate Japan's predilection for New Year's Eve extravaganzas. And on the table for MMA diehards so far…
Lightweight Bout: Shinya Aoki vs Antonio McKee
Featherweight Bout: Hiroyuki Takaya vs Georgi Karakhanyan
Featherweight Bout: Tatsuya Kawajiri vs Michihiro Omigawa
Lightweight Bout: Satoru Kitaoka vs Will Brooks
Welterweight Bout: Phil Baroni vs Hayato Sakurai
Bantamweight Bout: Bibiano Fernandes vs Yoshiro Maeda
Middleweight Bout: Melvin Manhoef vs Denis Kang
Light Heavyweight Bout: Luiz Cane vs Kazuhiro Nakamura
With Jerome LeBanner also set to compete in a heavyweight kickboxing bout, the Dream 18 & Glory 4 Special 2012 boasts a plethora of big names looking to wow audiences around the world across both sports – and one man in particular looking to make an impact is 42 year old American top control specialist Antonio McKee. 411mania's Jon Butterfield assumed the help of Victoria Dixon, who sat down with Antonio ahead of his main event bout with Japanese submission wizard Shinya Aoki. Here's what he had to say about his fight: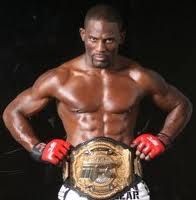 First of all, how do you feel about representing Dream FC in one of their New Year's Eve spectaculars?
I think it's an amazing way to start my New Year out. I've always been a big fan of Dream, and to be able to fight on this card is absolutely amazing and rewarding for me.
How's your camp going for the fight, have you been focussing your training on anything different?
Well I never stop training, and I think the fight between me and [Shinya] Aoki is going to be pretty interesting. I'm really looking forward to going to the ground with him because I haven't been submitted in over twelve years! I know he's considered to be one of the best on the ground, so I'm really looking to seeing where I'm at, honestly, [compared] with what they consider the best grappler in the world.
So is the plan to take it to the ground, then, or are you happy either way?
Well I'm going to take him down no matter what. I don't think the fight's going to be about him taking me down because I've studied some tape on him and I've seen some of the people that he's fought, and I noticed that he couldn't take the people that were really good down, and he lost a couple fights because he couldn't get the takedown. Unfortunately with me, I'm going to take him down and I'm going to test him on the ground at his best game – and if he can't do anything on the ground [against me], he's going to be in for a real, real rough night!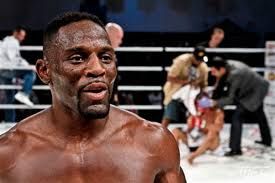 So would you say you have a lot of respect for his ground game?
I can't say I have a lot of respect, because if I had a lot of respect I wouldn't take the fight to the ground, and I'm definitely going to take the fight to the ground and test his ground game. I've never felt anybody on the ground who posed a threat to me as far as Jiu Jitsu [goes], and again, I do understand he's very good, but I want to see it, I want to feel it for my own.
You said in a recent interview that you were considering retiring, is it your plan to retire after this fight win, lose or draw?
Well, you know, I've always wanted to fight the best in the world, I've trained some of the greatest fighters in the world, so I'm really looking forward to fighting him [for that reason]. If I go out, and he submits me, and I don't feel like it was a good showing, then I may retire and let these youngsters do what they do, but fortunately I'm in great shape, I work out every day, I train hard, and I really don't worry about anything in this fight against Aoki, I really don't. I'm really comfortable on the feet, I'm really comfortable on the ground, and I wanna feel the guy, I can't wait until we grab each other. What does he feel like, is he strong, is he flexible, is he fast, is his heart there, because I'm going to test every part of his game. The first part is when we hit the ground, you know, I'm going to test his will to survive after getting punched with some intense ground and pound, and when we're on the feet I'm going to test his will to be on his feet by moving forward and throwing some hard punches.
You spoke about training with great fighters, have they had any impact on your training so far?
So far, nothing's changed – I'm training hard every day, I'm going to push the envelope, I'm going to make [Aoki] work, when he's comfortable I'm going to make him uncomfortable, and when he's uncomfortable I'm going to try to hurt him.
You've fought in Japan before, talk us through that.
I fought Kiuma Kunioku in HEROES, and I was a whole different fighter to the fighter I am now. I don't see this fight going the distance, either Aoki's finishing me or I'm putting a relentless pounding on him until the ref stops it.
You fought once in the UFC, then you got released after a split decision defeat to Jacob Volkmann – do you think that cut was harsh?
Well I was undefeated after eight years, but I also wasn't just a fighter, I was trying to create a fighter's union, and I created a lot of animosity with the UFC. They were upset with some of the things that I did, but again, what I was doing was for the best for the fighters. I didn't mind being cut, because I know in my heart that I work hard, I train hard, I'm a good person, I help a lot of people, so when the UFC cut me all they did was validate the person that I am – which is a good person, and they didn't want that, they didn't want anyone that's trying to make the sport better for the fighters. They're trying to get everything going on a promotional level, and I said some things that pissed them off. You know, and [plus] I thought I won that fight. So when I saw that fight [again], I thought I won that fight, but not only did the UFC consider [me] a loser, they cut [me despite] not losing a fight in eight years? Hell, so I think I proved my point to the people what the UFC truly stands for, as well as who I am and what I stand for. I'm a very proud person, I have a lot of integrity, and I'm very respectful. There's a lot of things I will do and I won't do, and at the end of the day I think we need to judge people on their integrity and character, and you can very clearly see I'm an upstanding person and all I wanted was what's best for the fighters and for myself.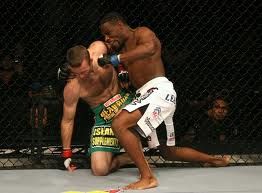 So do you think if you won the fight with Aoki and Dana White approached you with another fight, do you think you would take them up on that?
Absolutely not, I have no interest or desire to sign my life away to the UFC. I don't like the contracts, I don't like the way [they treat] fighters that are not top 5, top 10, and I don't like the way they bring them in. Fortunately the UFC brought me in very respectfully, and I appreciate that, I just didn't like the actions that occurred once I got in. Again, they're probably the most powerful and dominant promotion on the planet in terms of fighting, but I think you need to meet the fighters in the middle and treat fighters good, and we need to put a fighter's union together and show a little more respect to the fighters.
Well that's it for the questions, thank you Antonio, is there anything you want to add, or anyone you want to thank?
Yeah, I want to thank you first for the interview, and I want to thank God, because without God I couldn't do any of the things that I do, and I'd like to thank DREAM for allowing me the opportunity to represent the United States against one of the toughest competitors that in the world. [I consider] Aoki one of the most respectable submission fighters in the game today, and I'd like to thank Aoki for putting his estate up on the platform for me to have the opportunity to beat him! I'm grateful for that, and I hope we both come out of the fight with no injuries, and may the best man win!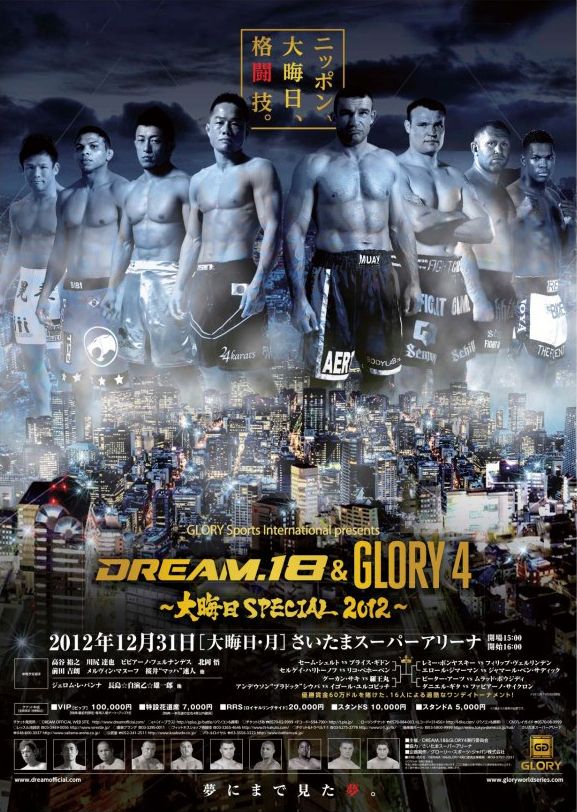 NULL
comments powered by Disqus