411 MMA Interviews: Georgi Karakhanyan
December 28, 2012 | Posted by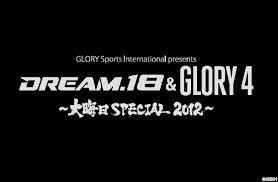 As part of 411mania's continued promotion of MMA the world over, Jon Butterfield interviewed another of the stars of the forthcoming New Year's Eve, 2012 show from GLORY Sports International titled Dream 18 & Glory 4 Special 2012. Live from the Saitama Super Arena and featuring a 16-man kickboxing tournament that boasts names such as Semmy Schilt, Sergei Kharitonov, Gokhan Saki, Remy Bojansky, Erol Zimmerman and Peter Aerts, this is a must see event for fans of all the fighting arts. From an MMA standpoint, we can expect the following mouth-watering bouts:
Lightweight Bout: Shinya Aoki vs Antonio McKee
Featherweight Bout: Hiroyuki Takaya vs Georgi Karakhanyan
Featherweight Bout: Tatsuya Kawajiri vs Michihiro Omigawa
Lightweight Bout: Satoru Kitaoka vs Will Brooks
Welterweight Bout: Phil Baroni vs Hayato Sakurai
Bantamweight Bout: Bibiano Fernandes vs Yoshiro Maeda
Middleweight Bout: Melvin Manhoef vs Denis Kang
Light Heavyweight Bout: Luiz Cane vs Kazuhiro Nakamura
And it was Georgi Karakhanyan, star of Bellator, King of the Cage, and the last ever Tachi Palace Fights Featherweight Champion, that agreed to talk about his bout with Japanese sensation Hiroyuki Takaya – better known as the 'Streetfight Bancho', and the reigning DREAM Featherweight Champion!
Here's how that interview went down:
How does it feel to be representing DREAM in their New Year's Eve spectaculars?
I feel very excited. Fighting in Japan was always one of my dreams, especially fighting in DREAM on New Year's Eve, one of the biggest cards. I'm very excited and very happy.
So you're fighting Hiroyuki Takaya, the 'Streetfight Bancho' – what do you make of his skill set, and what do you expect him to bring to the fight?
You know, Takaya's a legend, to me he's a legend in Japan, he's fought a lot of tough fighters and beat some tough fighters, and he's the current DREAM [Featherweight] Champion. I expect him to be the best Takaya possible, and that's what I'm preparing for. I'm training really hard, and I'm going to come out there prepared. I can't wait to show the Japanese fans my skills!
Have you done anything differently in your training camp for this fight?
Because of the combinations he throws, I've been training with people who throw [similar] combinations like he does, but I've kept my training [mostly] the same, I train six to seven times a week, twice a day.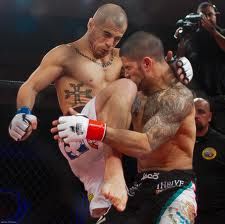 You've been training with former DREAM Light Heavyweight Champion Gegard Mousasi, has he been helping with your preparation for this fight, given his experience in big fights in Japan?
I'm really good friends with Gegard, and because he's fought in DREAM so many times, he gave me some advice – I've never been to Japan, so he gave me lots of advice, and I've trained with him in the past. He's a [much] bigger guy, though.
How are you preparing to acclimatize to Japan, and when are you going over?
I'm going over on the 27th [of December], pretty much, so I don't know what the weather's like or anything, but I know the time change, I'm going to fly out there and change my time. That's not a problem for me [though], if you're a fighter you should be able to fight at 8pm or 2 in the morning, it doesn't matter.
When the fight actually starts, what's your ideal scenario, are you looking to get the fight to the ground, or up against the fence, or stand and strike?
I started with jiu-jitsu so my strength is jiu-jitsu, but I like to keep the fight standing and if it goes to the ground I'll attack for submissions. I always look for a finish, no one likes decisions, no one likes boring wrestling, someone who starts grabbing you and humping you, I don't like that so I want to keep it exciting.
You're the reigning Tachi Palace Fights featherweight champion, what did you make of their decision to cease operations and cancel TPF 16?
You know, it was bad news that day, they had to close their doors and not compete as a promotion – they were a really good show, all their champions went to UFC except me, but they were a good promotion so… it sucks.
Where you expecting to fight at TPF 16 before it was cancelled?
No, I wasn't scheduled to fight.
Going back to Takaya and the fight in Japan, you said it was your dream to fight on cards like this, so how will you feel when you get there, will be really excited or will it be just another fight?
I'm going to go out there and explore and see some stuff. I've never been to Japan, so I'm going to go around and see some stuff – life is too short, you know, and while I want to focus on the fight and want to go and look around. I'm not going to lock myself in the hotel and not come out (laughs), I'm going to go walk around and when fight time comes, I'll be ready for the fight.
If you beat Takaya in this fight, what's next for you, are you looking to fight in the UFC?
Once I beat Takaya I want to keep my options open, I'm not just going to run to any promotion like you say, I'm not just going to run to the UFC. I would like to, if the UFC doesn't sign me, I would like to stay in Japan and fight there and hopefully the DREAM 145 lb championship belt.
Georgi Karakhanyan, thank you very much for joining 411mania!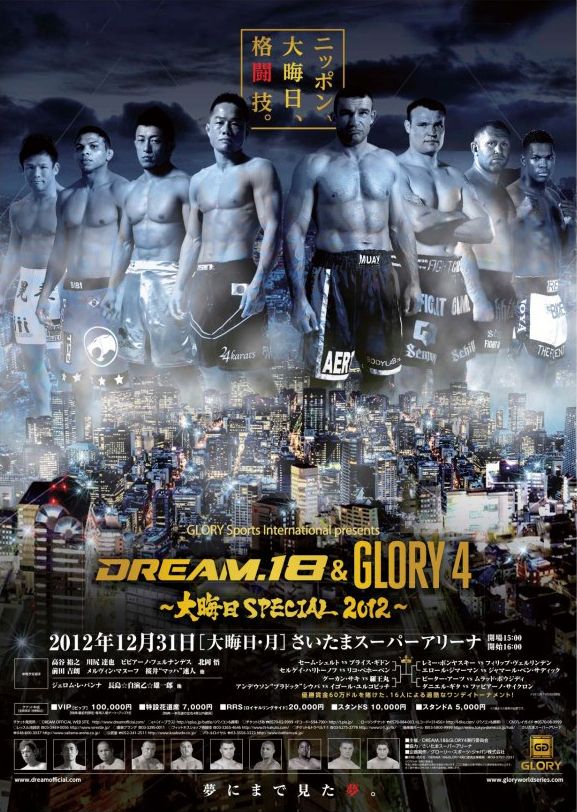 NULL
comments powered by Disqus