411 MMA Interviews: Phil Baroni
December 26, 2012 | Posted by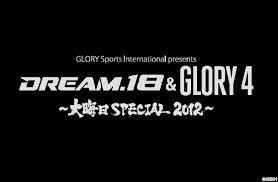 As part of 411mania's continued promotion of MMA the world over, Jon Butterfield interviewed another of the stars of the forthcoming New Year's Eve, 2012 show from GLORY Sports International titled Dream 18 & Glory 4 Special 2012. Live from the Saitama Super Arena and featuring a 16-man kickboxing tournament that boasts names such as Semmy Schilt, Sergei Kharitonov, Gokhan Saki, Remy Bojansky, Erol Zimmerman and Peter Aerts, this is a must see event for fans of all the fighting arts. From an MMA standpoint, we can expect the following mouth-watering bouts:
Lightweight Bout: Shinya Aoki vs Antonio McKee
Featherweight Bout: Hiroyuki Takaya vs Georgi Karakhanyan
Featherweight Bout: Tatsuya Kawajiri vs Michihiro Omigawa
Lightweight Bout: Satoru Kitaoka vs Will Brooks
Welterweight Bout: Phil Baroni vs Hayato Sakurai
Bantamweight Bout: Bibiano Fernandes vs Yoshiro Maeda
Middleweight Bout: Melvin Manhoef vs Denis Kang
Light Heavyweight Bout: Luiz Cane vs Kazuhiro Nakamura
This time, 'The New York Badass' Phil Baroni sat down with Jon Butterfield for an exclusive interview! A twelve year veteran, the ultra-aggressive Baroni has had memorable tussles with such fighters as Matt Lindland, Evan Tanner, Frank Shamrock and more – and he had in outstanding 4-2 record in PRIDE FC! Baroni's seen it all, much like his opponent for the New Year's Eve show, Hayato 'Mach' Sakurai!
Here's how that interview went down:
How big of an opportunity is it for you to fight on the New Year's Eve card for DREAM and GLORY?
I mean obviously I've had big fights my entire career, and it was just a matter of time before I fought in Japan on New Year's. It's always a huge card, and it was just a matter of time – I always thought I would fight there, and I get to do that now before my career ends. So more than 'what a great opportunity', [I think] it's about time!
Yeah, fair enough. You've also fought in Asia numerous times – in Japan for PRIDE, in the Philippines and Singapore for One FC, is there a reason you keep going back for more?
Well I always do good there, (laughs), and I think the fans appreciate me and my fighting style, and I enjoy fighting there and they always seem to make me a good offer.
Arguably the best spell of your career was in PRIDE, and you seem to do very well in Asia – you are a very aggressive fighter, do the rules in Japan and Asia suit you better than perhaps in the United States?
Yeah I definitely like the rules better in Asia, and I feel they're more suited to my style. I think the rules contribute to me doing better there.
You posted wins over people like Ikuhisa Minowa, Ryo Chonan and Yuki Kondo, and these wins have cemented your reputation in Japan as one of the most feared strikers at 170 lbs – how confident are you of adding Hayato Sakurai to your résumé?
I feel real confident, I wouldn't be getting on the plane and flying to Japan if I wasn't going in to win the fight; if I thought I was gonna get beat up I'd stay home, you know, and have New Year's here in America, maybe in Las Vegas. So obviously I'm pretty confident, I never go into a fight thinking I might not win. Whenever I start thinking I'm not going to win, I'm not going to go into the fight. I'm confident in my training and feel I'm going to win this fight. I'm going to win.
Are you going specifically to win by knock out again, or any way you can take it?
All my wins come by knock out – I'm going to fight to the finish. Most likely I'll win by knock out.
Now you've also got an unbeaten record in kickboxing, is that correct?
Yeah I did kickboxing before I got into MMA, when I was a kid though. I've been training a lot more kickboxing as of late, I've been training a lot more muay thai kickboxing.
Sure, and who have you been training with, have you been training with any big names in particular in that aspect?
No, I'm just training at AKA in San Jose, I have a good Thai boxing coach [there].
Would you consider, perhaps, fighting on the GLORY portion in future with this being a split card?
Well, you know, money talks! They put down the right money, they'll have a fight! But my strength is mixed martial arts, I'm not a kickboxer, so I'd definitely be going in there at a disadvantage.
You had your second MMA fight in the UFC at UFC 30 – that's over eleven years ago now, which makes you a true veteran of the sport and a ZUFFA original – with this storied career behind you, you're not taking up commentary as well. Is that a natural progression for you going forward?
Yeah, I would like to do commentary but all the guys in the UFC right now are getting the gigs on Fox, and [it's] Spike for [the] Bellator [fighters]. It's hard. You know, back in the day I was one of the few guys who could talk behind the camera, now there's a ton of guys that can do it. There's a lot more guys out there with big names. It's going to hard be hard to break into that, but yeah, of course I'd love to transition into that, and hopefully I do some day, but it's real hard [when] there's a lot of guys who can do [commentary].
Yeah, fair point – that aside, though, this will be your third fight in 2012, it doesn't seem to me like you're slowing down any time soon.
Well I'm actually trying to pick it up, be a lot more active, I had a bit of a dry spell in my career where I wasn't as busy as I should have been and I regret it and I wanna get the most I can out of my body right now. I'm going to be 37 and I want to get as many fights as possible, so as long as I'm healthy I'm going to stay busy.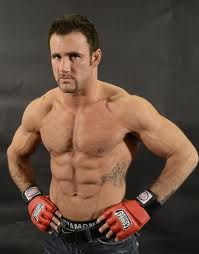 So how long do you want to stay fighting for, if you could put an estimate on it, what would you say?
You know there's no expiration date on this package (laughs), I'm going to keep, I said it before, riding this bitch 'til the wheels fall off. I'm not sure what I'm going to do when I'm done – you mentioned the commentating and stuff, but that's really hard to break in to, I'd love to do it, but right now I've got bills to pay and I've got to fight. I've got to fight.
Last time out you recorded a quick stoppage of Rodrigo Ribeiro with the 'Baroni barrage' so to speak, is it the same plan going in to this fight with Sakurai, or is it going to be more of a tactical chess match maybe?
Fuck the tactical chess match, that doesn't work for me, I've tried that approach and I came up short. It's bombs away, man, I'm just going to go for it, I'm going to try and get him out of there quick!
Awesome! Hayato has only fought twice in the last two years, both New Year's Eve specials in Japan – bearing in mind the number of times he's fought in the Saitama Super Arena as well as for the Japanese promotions, do you feel like you're going into his back yard here, and does that concern you at all?
I mean yeah I'm going in to his back yard, I'm going into his country and he'll have a lot of fans behind him, but I think I'll have some fans that remember me as well, hopefully, and it's a good fight [for the fans]. This is where I am right now in my career. I'm kind of a journeyman, but I'm going to look to spoil the New Year's Eve party for Sakurai and come away with a big win and [then] rack up a couple of wins [after]. This should be a big one for me, and he's had some time off but I expect him to come prepared for me. I don't expect him to come in out of shape, if he does, that's going to be real bad for him. Everybody I fight always comes in good shape for me because they know what could happen if they slip up, so I expect him to be at his best. If he's not, if he comes in fat and soft, it's going to be bad for him!
Definitely! And like you say, I would expect the Japanese fans to be behind you as well, they are a respectful audience. Is that part of the attraction to going there again?
That's what I like about fighting in Asia, the fans seem to like me, especially in Japan, I fought really hard and won them over and it was a great experience. The fans seem to like me and I like to fight where the fans are rooting for me. It's nice to be cheered and not be booed, and I hope to go out there and win them over again. I also hope that GLORY is successful with this MMA thing and the kickboxing, and I can pick up where I left off over there in PRIDE in Japan. It would be nice.
What do you think of the 'New York Badass' actually getting a fight during your career in New York City?
Who knows, I've always kept good relations with Dana White and if the UFC ever comes to New York and I'm winning fights overseas, I'm sure I'd be on the list as a New York guy on the card. Me, maybe Matt Serra, there's a couple of us New York guys. I'd love to fight in New York. I've love to fight in Madison Square Garden, it'd be great.
Thank you very much for speaking to us, before we go, do you have anyone to thank?
I've got to thank my teammates at AKA for the hard training and support, also Future Legend my sponsor who've been sponsoring me overseas, and also my wife for putting up with my temper tantrums as I'm losing weight and getting ready for this fight, and have the happiest holidays!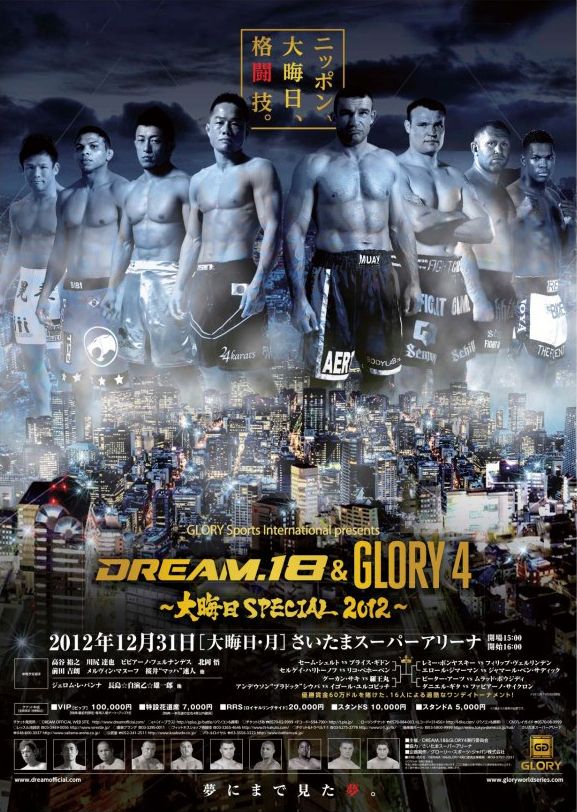 NULL
comments powered by Disqus