411 MMA Smacktalk 08.13.07: Undisputed Unified World Column
August 13, 2007 | Posted by
Welcome to Smacktalk, your one stop net shop for MMA news and rumors on 411Mania. I am Damian Sarcuni and joining me once again via the power of the internet is Jose Chavez.
We've got a pretty solid lineup of news this week, so here is our format. They Say is the news item reported, You Say are comments and feedback from around the net, and We Say is our opinions on each topic. Let's get right into it.
They say
Sherdog.com has reported that 27 year old Elaine Paiva admitted to kidnapping and murdering Vitor Belfort's sister Priscila when the gang she worked for was unsatisfied with ransom negotiations. Other sites have reported that Priscila was kidnapped due to a $9000 drug debt, and that Priscila was slated to be killed regardless of ransom payment after she saw her kidnapper's faces.
You say
OK, so now that Vitor knows what happened he can come back and start whipping ass again. Seriously though, it's very unfortunate, but at least he knows now…RIP. – MuffDoctor, sherdog.net
This shit isn't exclusive to Brazil. If you owe a drug dealer/gang member $9,000, pretty much anywhere, and there's a chance you're going to get killed. – MindTravel, sherdog.net
We say
Damian: Closure for Vitor at long last. It's kind of heartless but the question on everyone's lips now is whether or not this will affect Vitor's fighting capabilities. I don't think it will, but it certainly puts an end to the ongoing speculation. It's nice to see that for once, the police were holding out giving information to the press and the fans for a legitimate reason. A true tragedy, but at least now the grieving process can truly begin.
Jose: It's a tragedy, but hopefully it will bring the Belfort family some measure of peace now that her murderer has been apprehended.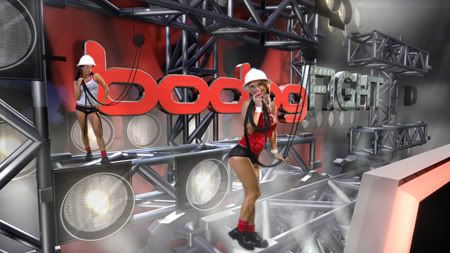 They say
ION television has announced that it is dropping BodogFight programming beginning in February of 2008. The reason cited for the drop is that Bodog does not fit well with ION's new non-violent line up of programming.
You say
My feeling is that they will find another crappy TV partner. Bodog crap is shown on The Fight Network so they already have one good affiliate. – Smoogy, forums.mmanews.com
ION still carries IFL though right? I prefer IFL over Bodog anyways. – TheBonger, forums.mmanews.com
We say
Damian: Somehow I doubt that Bodog is in a panic over this news. Calvin Ayre practically has enough money to buy his own basic cable station, but would of course rather have something established dealing with BodogFight in the interest of time. The timing couldn't be better. If negotiations between the UFC and HBO fail, there will always be Bodog willing to step up and you can bet the home box office would love to deal with an organization they don't have to shell out as much money for.
Jose: I don't even have ION, so I wasn't able to watch it anyway. I'm really hoping they will get on a network that is a better fit for them. With Pele Landi Johns and some other new acquisitions, it's definitely a show I want to see more of. The more MMA, the merrier.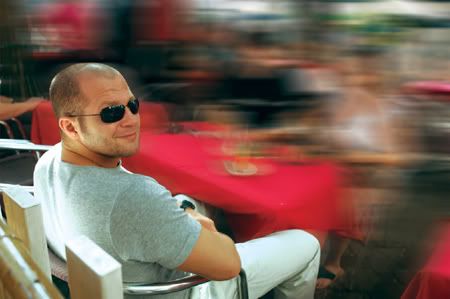 They say
Rumors persist that Pride heavyweight champion Fedor Emelianenko has signed a deal with Fight Entertainment Group, which owns the K-1 kickboxing and MMA promotion. The rumor claims that Fedor will be paid up to 5 million dollars in the contract, but Fedor's manager Vadim Finkelstein denied the rumors and said that negotiations with several promotions are still ongoing..
You say
Again, if you agree to their demands, you are going to have your biggest stars (Liddell, Couture) making similar demands. Not signing Fedor sucks, but losing Liddell or Couture would be far worse. Fedor may be the best HW in the world, but he is hardly the biggest star.. – lynchman, forums.mmaweekly.com
Fedor has already fought and defeated all the best heavyweight fighters. so, it's not like he is ducking anyone. All the former Pride guys jumped to UFC for the cash and the chance to establish themselves away from the looming shadow of Fedor. I'm kinda tired of hearing about people talk like Fedor has to go to UFC for all these dream matches to take place. How about some of the top HWs sign with K1 if they want to face the champ. K1 is a much better move for Fedor anyways. The Japanese understand that it's all about flexibility for Fedor and opportunity for his team. UFC was standing strong and they got their asses handed to them. – KoreanFlash, forums.mmaweekly.com
We say
Damian: I'm pretty sure we can dismiss this as nothing more than a rumor. As tensions grow and fans get more and more restless to see the number one heavyweight in the number one MMA organization, conversations are going to get lengthy and overheard. Most likely, some idiot just realized K-1 has a bit of money and Fedor is available, they put two and two together and start a rumor to attract hits and attention. Don't get me wrong, this could very well a precursor to a big MMA news story, but we'll believe it when we see it.
Jose: That'd make Fedor the highest paid fighter in the sport, which is what he deserves, but where he will eventually end up is anyone's guess.. I'd imagine if he can't come to a deal with UFC in the near future, eventually he will take one big money fight somewhere. I think eventually he will be in the UFC, but for now: Hardball.
They say
In recent interviews with various MMA sites, Pride light heavyweight champion Dan Henderson has stated that as far as he knows his title will not be on the line in his upcoming bout against UFC light heavyweight champion Quinton "Rampage" Jackson because the bout will not be held under Pride rules. At the same time, a new promotional poster for the bout bills the bout as being for the "World Light Heavyweight Championship" as opposed to the "UFC Light Heavyweight Championship".
You say
The amount of belts you have pretty much means nothing, who you beat and how you beat them is whats important. Rampage is not the best LHW in the world so beating him doesn't put you in the best P4P spot. He would have to beat Shogun before he can be the best P4P fighter in the world.. – bobbj, forums.mmaweekly.com
IF he beats Jackson, he will only have 2 belts. The new Unified championship belt and the Pride Middleweight belt. I don't see him beating rampage though. Rampage is a very improved and dedicated fighter. – nicknobitch, forums.mmaweekly.com
We say
Damian: I can just smell the controversy now. If Quinton wins and Henderson doesn't get his belt back and stands there with a dumb look on his face, the oncoming court case will bring about millions in press speculation for the UFC. Seriously though, if you are a world champion, and you care at all about your belt, wouldn't you have a lawyer look at your contract to make sure the company you are about to fight for isn't out to steal the damn thing without telling you? Henderson seems pretty relaxed in this. Maybe he's just that sure he's going to win.
Jose: I don't know if this definitely means both titles are on the line, but I don't think that makes a hell of a lot of sense unless UFC doesn't plan on bringing PRIDE back after all. What sense is there to unify the belts if there are still two organizations (presumably)? With all of that bullshit aside, this should be a hell of a war. Both fighters are very difficult to beat, so we could see it going a while. I think if it goes into the later rounds, both fighters are going to be tired, and its going to be a question of "Who wants it more?"
They say
Despite the controversy over the title belt situation at UFC 75, the most anticipated belt on the card is the bout between TUF winner Michael "The Count" Bisping and handicapped fighter Matt Hamill. Hamill seemed to be a favorite of coach Tito Ortiz to win the prize offered on the show, but it was Bisping who wound up winning it all.
You say
I disagree about needing to leave the wolfs lair, I think a lot of MMAers are basing themselves in one place and visiting other camps to keep their skills fresh and this would be best for Bisping.. – Evenflow Pete, 411mania.com forums
I can't wait to watch you retire your Hamill -hyping the same way Bisping is going to retire the fighter it stems from. – highone, 411mania.com forums
We say
Damian: I was amazed to see more people hyping this bout than the title match of the card. Matt Hamill simply isn't very good. I understand he's a great wrestler and all, but his striking is poor and he's obviously overconfident in his abilities. Bisping shares that trait but to a lesser extent, and can more than back up his talk. Here's hoping Bisping just takes care of him and moves on to a better stage in his career. He more than deserves it.
Jose: First of all, I don't necessarily agree this is the most anticipated bout on the card. Both young fighters are being touted as potential future champions but they've both got a way to go. Comparing the two, Bisping seems to me to be much more well-rounded and experienced. I have yet to see anything particularly impressive out of Matt Hamill in the cage. Bisping hasn't fought any top fighters yet, and its too early to say if he can win the belt at 205 but he looks much more promising, and I believe he will win this fight by knock out or submission.
And we're finished. As always please check out 411's continuing MMA coverage for breaking news, interviews, and criticisms straight from the cage and the ring. Thanks for reading!

NULL
comments powered by Disqus