411's Bellator 69 Report 5.18.12
May 18, 2012 | Posted by
Bellator 69
5.18.12
L'Auberge du Lac Casino
Lake Charles, Louisiana
TV CARD
-Jimmy Smith & Sean Wheelock are the announcers.
-They break down tonight's fights.
HEAVYWEIGHT BOUT – Mark Holata (11-3) vs. Abe Wagner (10-5)
ROUND ONE: The winner gets into the next heavyweight tournament. And here we go. They come out, Holata with the leg kick to begin. They get a bit wild, and Holata takes it to the mat. That is where he said he wanted the bout. Wagner looking for an arm bar, Holata on defense now. Wagner working a high guard, Holata postures up and lands some solid shots. The ref warns them to work, the yare dude. Holata drops bad, they work for foot locks now. They are both working for a submission and Wagner taps. Like, out of nowhere.
We see on the replay Wagner verbally submitted.
OFFICIAL RESULT: Mark Holata via RD1 (2:24) Submission
Smith is with Holata. He says that he trained hard, and it all worked out. He is now in the next heavyweight tournament, and he says he is damn happy and honored.
WOMEN's 115 BOUT – Jessica Aguilar (13-4) vs. Megumi Fujii (25-1)
ROUND ONE: And here we go. Aguilar looks to keep things standing here, they circle and Fujii works the jab. Counter right by Aguilar. Good leg kick by Fujii, shoots and takes Aguilar to the cage. Works to pull her down, and Aguilar with some rights to try and stop the full takedown. Aguilar back to her feet, works some knees. They continue to work along the cage, they trade knees and Fujii tries to work a trip, but Aguilar backs away. Both land short punches, push kick by Fujii. Head kick by Fujii checked. Fujii with a jab and drops Aguilar momentarily, but Aguilar back to her feet. Aguilar caught her as well before that and Fujii may have a small cut. Good straight right by Aguilar, Aguilar catches a kick and takes Fujii down. North south now by Aguilar, but Fujii works for an arm bar, Aguilar trying to lock her arms, Aguilar escapes and she walks away. Back to the feet, they trade a bit and that ends the round.
SCORECARD: Close round, honestly I go 10-10. I can see the judges going for Aguilar though.
ROUND TWO: Round two begins now, they come out, circle and a push kick by Fujii. Fujii stalking Aguilar a bit, shoots and fails. Good shots by Aguilar to keep her away. They trade rights, Fujii is the aggressor, and a body kick is partially blocked. Aguilar is countering here as Fujii continues to be the aggressor. Good left by Fujii, they trade a bit and Aguilar is countering well. The cut under Fujii's right eye is starting to bother her more, lots of blinking. Fujii pushing, initiating, but Aguilar is countering much better. Fujii pushing forward here, throwing a lot, but not very accurate. Great combo by Aguilar, she pumps the jab a bit and continues to counter well. Push kicks by Fujii, Aguilar continues to counter well as the round ends.
SCORECARD: I have it 20-19 for Aguilar, but with Fujii the aggressor, I can see them scoring it for her. Depending on how they see things, it is anyone's fight.
ROUND THREE: Final round now and they trade leg kicks. Fujii tries to work the push kicks, more of a jab use for it, head kick grazes Aguilar. They circle, both being conservative here. Leg kick by Aguilar, Fujii shoots and Aguilar defends well but Fujii takes her down near the cage. Fujii in half guard, Aguilar with good shots from the bottom. Fujii in the guard, postures up, lands some knees but Aguilar works for an arm bar here. Fujii escapes and is back in guard. They trade shots, Fujii stands and drops back in with some shots. Aguilar working well from he bottom, good shots back in by Fujii. Final minute here as Fujii is in half guard. Aguilar gets her back to full guard, final seconds here, not much happening, and that is all.
SCORECARD: I have it 29-29, and a draw. It is anyone's fight really.
OFFICIAL RESULT: Jessica Aguilar via unanimous decision (29-28 across the cards)
Smith is with Aguilar. Aguilar and Fujii hug after the bout, and she calls Fujii a legend, and that it was an honor to compete against her. Smith asks where Fugii goes from here. Fujii says she has fought for a long time, and will take some time off to see where she goes.
WELTERWEIGHT TOURNAMENT SEMIFINAL BOUT – Karl Amoussou (14-4-2) vs. David Rickels (10-0)
ROUND ONE: And here we go with our next fight. They come out fast, and Amoussou takes a shot to the cup. Apparently Amoussou's cup strap broke, and we have an equipment timeout. Oh man, the trainer is looking for a SPARE cup, they want them to go and borrow a cup. Wow. The ref says the jock strap broke, and this is awkward. Seriously, they are talking and the ref says they are on commercial, but they aren't. Amoussou gets taped up for now, this is hilarious.
Back to action, they go bat shit and throw a ton of shots, and Amoussou takes him down. Good sweep by Rickels, but Amoussou back into the guard. They are working, and we get a bullshit standup. Rickels tries a flying triangle it seems, to the mat and then to the feet quickly. Amoussou drags him down with some Judo, into side control and now lands some decent shot, but doesn't much damage. Amoussou back into guard, and Amoussou says he got poked in the eye, but the ref says back to action. Amoussou on top, but isn't doing anything special. Amoussou finally lands some decent shots, looks for rubber guard, and now into a high guard. Amoussou finally getting big shots through, and Amoussou looks for a heel hook, but Rickels survives the round.
SCORECARD: Amoussou 10-9
ROUND TWO: Round two now, they trade some kicks and knees by Rickels. They clinch, JUDO THROW by Amoussou. Amoussou works from guard, lands some shots but nothing major. Rickels defending well from the bottom, staying active, and frustrating Amoussou. They get stood up. Amoussou with the jumping knee, mostly blocked, and Rickels lands a good left as Amoussou charges in. Amoussou presses him to the cage, some knees by Rickels, they separate and then they get wild with their strikes. Push kick by Rickels, follows it with a right and Rickels then lands a combo. Amoussou gets a takedown, Rickels tries to work from mission control, and while Amoussou got the takedown, Rickels rocked him and Amoussou is tired. Good shots from the bottom by Rickels, while Amoussou is just laying there. Rickels works for an arm bar, Amoussou tries to slam out, does it again, Rickels loses the arm bar, and the round ends.
SCORECARD: 19-19
ROUND THREE: Final round now, they circle, and leg kicks by Rickels. Amoussou eats a kick to the junk once again. Amoussou is milking the time, he's obviously tired. And back to action we go. Leg kicks by Rickels, body kick by Amoussou, and then a takedown. Looked for a leg lock, let go, and Rickels is up and then dives into his guard. Rickels on top for the first time in the fight, works body shots really well and then some hammer fists. Rickels working the body again, then going to the head. The ref warns them to work, they are dude, back off and let them work. Rickels continuing to land good body shots, and then some Sakaraba like double fists! Two-minutes left in the round, Rickels continues to control in the guard. Amoussou trying to throw from the bottom, landing some, but Rickels is dominating the round. Rickels stands, leg kicks and then dives in with the right. Amoussou rolls and wants a heel hook, Rickels out and then dives back into the guard. Amoussou has a mouse under his left eye and is bleeding from it. Rickels with the double hammer fist again, then back to the body. More double hammer fists by Rickels and the round ends.
SCORECARD: Rickels 29-28
OFFICIAL RESULT: Karl Amoussou via SPLIT decision (29-28 Rickels, 29-28 Amoussou, 29-28 Amoussou)
Smith is with Amoussou. Amoussou's left eye is basically shut due to swelling. Amoussou says that he respects Rickels, and understand he is upset because the fight was close. Man, that eye is nasty. Amoussou says he has shown new skills, and he is ready to face Baker in the finals and then take care of the lay and prayer, Ben Askren.
MIDDLEWEIGHT TOURNAMENT FINAL BOUT – Maiquel Falcao (30-4-) vs. Andreas Spang (8-1)
ROUND ONE: And here we go with the main event. They circle, trade some shots and Falcao is moving straight forward. Spang rocks Falcao along the cage, keeps landing shots and Falcao locks him up to stop the pain. Spang works knees, Falcao turns him and presses him along the cage. They continue along the cage, Falcao slams Spang down. Sang with back elbows as Falcao works form the back. Some hammer fists by Falcao, Spang to his feet only to be pulled back down. To the cage, Spang gets to his feet and Falcao with good rights. Spang not happy about Falcao keeping the waist lock, and then Falcao hits a knee to the head of a grounded opponent. Come on man. Spang ate the illegal knee and then 2-4 hard shots. Falcao has been deducted a point for the knee. And now back to action we go. Leg kicks by Spang, misses a head kick and Falcao takes him to the cage. Spang looks for a guillotine, but Falcao with a good sweep to escape. Falcao take shim to the cage again, presses, lands some knees and they get wild as the bell sounds.
SCORECARD: 9-9 due to the point deduction on Falcao.
ROUND TWO: Round two now, good combo by Falcao. He then takes Spang down, works half guard and now looking for a possible head and arm choke. Falcao now gets a crucifix, but Spang keeps moving and Falcao gets the back and lands good hammer fists. Good body shots by Falcao, and then back to the hammer fists. Spang complains about back of the head shots, but Falcao is keeping it clean here by missing up body shots and shots to the side of the head with hammer fists. Spang makes it to his feet only to be slammed right back down. Spang to his feet, Falcao keeps the waistlock and drags Spang back down and lands the body shots once again. Back to the feet they go and Falcao takes him back down again with ease. More body shots by Falcao, and the round ends.
SCORECARD: Falcao 19-18
ROUND THREE: Final round now. Falcao right in for the takedown and gets it. Falcao on the back of Spang again, landing good body shots and landing some clean head shots as well. Falcao easily controlling Spang here, Spang gets to his feet for a moment, but now looks for a guillotine. Falcao rolls out like he did before, back to the waistlock and then knees to the legs. More shots to the ribs by Falcao, Spang gets to his feet but is pulled down once again. Falcao just dominating with ease here, Spang cannot stop the takedown to save his life. He again tries for the guillotine on Falcao, Falcao rolls but Spang holds on, only for Falcao to escape it again. Final minute here, they stand and Spang looking to land but Falcao staying away. Falcao then shoots and take shim down again. Falcao has his back, then half guard and the round ends.
SCORECARD: Falcao 29-27
OFFICIAL RESULT: Maiquel Falcao via unanimous decision (29-27 across the cards)
Falcao discusses his vicory.
-End scene.
TWITTER
Your heart is free. Have the courage to follow it…TO CSONKA'S TWITTER!
http://www.twitter.com/411wrestling
http://www.twitter.com/411moviestv
http://www.twitter.com/411music
http://www.twitter.com/411games
http://www.twitter.com/411mma
AND REMEMBER…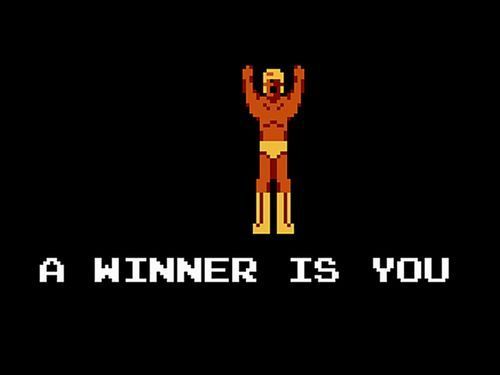 comments powered by Disqus