All The King's Men 10.11.12: Week 60 – Stephan Bonnar vs. Anderson Silva
October 11, 2012 | Posted by
ALL THE KING's MEN!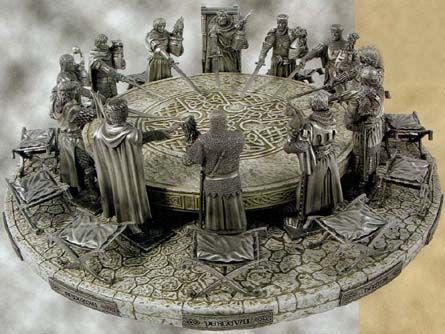 The Concept
The concept of the column is simple. As the "King" of the 411 Roundtable, I will pick a topic for discussion. The staff, or "Knights" of the old roundtable will then have the opportunity to state of they are FOR or AGAINST the week's topic, and then will have the chance to defend their position. Lets get to it…
WOULD BONNAR DEFEATING SILVA BE THE BIGGEST UPSET IN MMA HISTORY??
Stephan Bonnar will come out of retirement and battles the pound for pound king Anderson Silva, in a bout that some feel is a mere formality. If Stephan Bonnar defeats Anderson Silva at UFC 153, it will be the biggest upset in MMA history.

Jonathan Solomon – AGREE: If Stephan Bonnar defeats Anderson Silva in Brazil, oh hell yeah it's the biggest upset in MMA history. Right now, you have the usual suspects like Serra/St. Pierre, Werdum/Fedor, Edgar/Penn, Griffin/Shogun, but this upcoming match-up is a beast unto itself.
Georges St. Pierre was only on a six-fight winning streak and had not even made a successful title defense when he was abruptly knocked out by Matt Serra in 2007. While Fedor Emelianenko was on his mystical decade-plus long streak without a legitimate loss, Werdum was still a top 15 heavyweight entering that fight. Shogun Rua was fighting injured and Frankie Edgar was 11-1 entering his first fight with B.J. Penn in Abu Dhabi.
Enter Anderson Silva, (arguably) the greatest fighter in the history of the sport. He has not lost since he was disqualified for an illegal kick in 2006 and he has not been finished since New Year's Eve 2004 by a Ryo Chonan heel hook. What's all this mean? He's 16-0 since the spring of 2006, including UFC records for consecutive wins (15), most successful title defenses (10), record in title fights (11-0), longest title reign and others. He has dominated the middleweight division and when he has moved up in weight, he ended up making former champion Forrest Griffin look silly.
A retired Stephan Bonnar taking this fight on roughly 30 days notice is out of Hollywood. While his last three fights were wins, they were wins against Krzysztof Soszynski, Igor Pokrajac and Kyle Kingsbury. Including Bonnar, none of the four are top 15 fighters today. Throw in the fact that Bonnar has just three knockout wins in his career, there is no logical winning strategy to think about. All this spells out a simple conclusion: Stephan Bonnar cannot beat the best UFC fighter of all-time.
If he finds a way to do the unthinkable, there's the greatest upset in MMA history.

Jeffrey Harris – AGREE: Yes. This includes Fedor Emelianenko against Fabricio Werdum. Just look at the betting odds. The lines are much higher than Werdum/Emelianenko ever were. Yes it would be without a doubt. Stephan Bonnar might be on a 3 fight win streak in the UFC but he still lacks one of the better and more impressive resumes among Anderson Silva's most recent opponents. Bonnar's made a lengthy career out of being a bit of an underachiever in the UFC. He fell short against Forrest Griffin in the original finale for The Ultimate Fighter. He lost their rematch and he also failed a drug test for steroids. At one point he went on an 0-3 run which included a loss to Mark Coleman of all people in 2009. Silva on the other hand has dominated the field in the UFC. He's defended his title 10 times and defeated champions and legends. He's also been successful in his flirtations with light heavyweight and beat a former UFC light heavyweight champion in Griffin, a guy Bonnar could never beat. So yes with all that in mind it would be the biggest upset of all time. Silva has proven to be a fighter unlike any other and even going up in weight, he will still be favored against the likes of Bonnar.

Wyatt Beougher – AGREE: I don't think you can make the argument that it isn't, realistically. When Serra beat GSP, St. Pierre wasn't as established as he is now, and certainly not as established as Silva is (I'd argue that GSP still isn't as dominant a champion as Silva). And when Werdum beat Fedor, it might've seemed like a bigger upset, but the subsequent losses to Bigfoot and Dan Henderson only served to illustrate that the Last Emperor was on the decline by the time he stepped into the cage with Werdum. When you add in the fact that Anderson Silva's UFC career at light heavyweight (all 4:24 seconds of it) has consisted of absolute domination, plus the fact that Bonnar is coming out of semi-retirement, I think it's fair to say that the odds are stacked against "The American Psycho". When even the MMAth-touting casual fans don't give Bonnar the slightest chance (because Silva destroyed Forrest who beat Bonnar twice), it's safe to say that if Bonnar does shock the world, it'll be the biggest upset in MMA history.
Robert Winfree – AGREE: Easily, yes. Based purely on the odds it would be, but there is much more to it than that. While Stephan Bonnar has had a good career after his huge first fight with Forrest Griffin, he's never really made it over that hump and into the upper echelon of fighters. He's been regarded as good but not great for pretty much his entire UFC career.
Now then there's Anderson Silva, the greatest in the UFC right now, and for my money the greatest ever in the sport. Anderson has looked invulnerable except for his first fight with Chael Sonnen, and even then he did win, and did finish Sonnen, and the rematch wasn't even close to the same fight. About the only thing Bonnar will have going for him is raw size, but he's not adept at using that and really isn't great in any one aspect of MMA. Bonnar hasn't ever been stopped with strikes before, but then again neither had Chael Sonnen or Chris Leben before they got into the cage with Anderson Silva. There's really nothing in Bonnar's favor here, not even the mythical "punchers chance" because Bonnar isn't that strong of a puncher and Anderson has not only good head movement but a strong chin. If Bonnar manages to pull this off it will easily be the biggest upset in MMA history, and could make a play at being one of the biggest in sports.
Patrick Mullin – AGREE: Quite frankly Stephan Bonnar is the Jim Brunzell of mixed martial arts. He's a guy with talent who at one time appeared poised for big things. However he's become something of a stepping stone for fighters ready to take the next step and even loses to guys he should beat like Mark Coleman in 2009. When you lose to a shot fighter like Coleman and find yourself just three years later facing the consensus best of all time, a win here is undoubtedly the biggest upset you'll ever see. Throw out that Bonnar is the naturally bigger man. Anderson had as easy a time in the octagon as you can ask for against Forrest Griffin, Bonnar's partner in history. When you factor in that Bonnar's strengths don't play into any of Anderson's perceived weaknesses a win here for Bonnar is seemingly impossible. That's what would make it the biggest upset in MMA history.
Stewart Lange – AGREE: I guess looking at the odds, then this certainly looks like it will be the biggest upset and for that reason I agree with the statement, but am I alone in looking at this fight optimistically for Stephan Bonnar? First, we know he can take a punch. Sure, we've seen Anderson knock people out with Matrix-like precision, and I'm sure that this will be the first time Bonnar will be finished in the Octagon, but it can't surely just be me who has some sort of hope in the underdog? I love Anderson, but there's something really endearing about someone who has undoubtedly played a big part in ALL of our loves of MMA (I bet you've at least shown someone THAT TUF final to show them what MMA is) looking to undoubtedly go out on his sword against the greatest fighter on the planet. There's a real "or die trying" attitude to Bonnar I'm digging and even though I'm picking safe, I'm #teambonnar and I can guarantee that if this fight was against Jon Jones and not Anderson Silva, the Internet would be ITCHING for Bonnar to shock the world.
WHAT DO YOU THINK?
AND NOW WE FEAST…ON TWITTER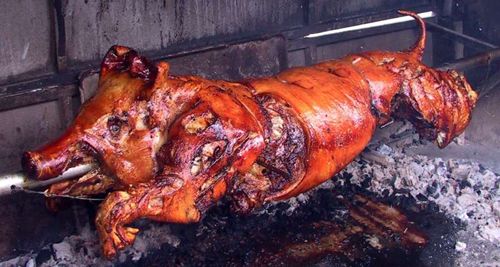 http://www.twitter.com/411wrestling
http://www.twitter.com/411moviestv
http://www.twitter.com/411music
http://www.twitter.com/411games
http://www.twitter.com/411mma

comments powered by Disqus