All The King's Men 10.26.12: Week 61 – Killing Off The Ultimate Fighter
October 26, 2012 | Posted by
ALL THE KING's MEN!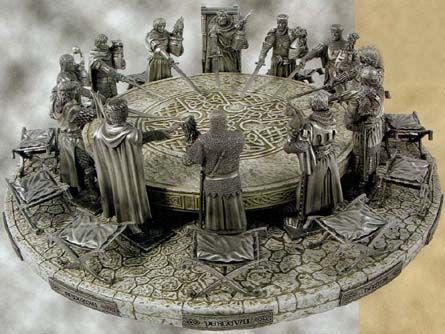 The Concept
The concept of the column is simple. As the "King" of the 411 Roundtable, I will pick a topic for discussion. The staff, or "Knights" of the old roundtable will then have the opportunity to state of they are FOR or AGAINST the week's topic, and then will have the chance to defend their position. Lets get to it…
Should the UFC abandon The Ultimate Fighter reality show and replace it with something similar to old Friday Night Fights series?
The Ultimate Fighter has been falling in both general popularity and ratings, and the UFC has pushed the panic button by announcing Sonnen vs. Jones as coaches. The UFC should abandon The Ultimate Fighter reality show and replace it with something similar to old Friday Night Fights series.

Patrick Mullin – DISAGREE: If you listen to the 411 Ground and Pound Radio Show on Sundays(cheap plug) you'll know that I think TUF has run its course. So why am I disagreeing? Well if you listen to the show you also know that I'm one of the guys who believes the UFC runs too many events for their roster to keep fighters healthy and not have to shuffle fights and fighters from card to card in mad scrambles to keep PPV cards buyworthy. I do think the concept of TUF should either be retooled or scrapped in favor of some alternative for finding new talent.
However replacing it with a fight card series that runs even as frequently as once a month on FX or Fuel will continue to complicate things as injuries will happen. Friday Night Fights and Tuesday Night Fights were/are great for boxing because quite frankly injuries are much less frequent and there are a lot more available bodies to fill spots when needed without taking away from pay per view cards. Boxing does not have sanctioning bodies that sign fighters to exclusive contracts the way MMA does thus the availability of substitutes is greatly diminished and a weekly or even monthly series just wouldn't benefit the UFC at this point.
The best alternative would be a highlight series to promote upcoming pay per view cards. In the weeks leading up to an event, for example UFC 154, you can have episodes that spotlight GSP, Carlos Condit, and then show highlights of guys like Martin Kampmann and Jonny Hendricks. It would be a great promotional tool, save a ton of money on production costs, probably bring in at worst comparable ratings to TUF if not better, and probably generate a couple thousand more pay per view buys as a result.

Jeremy Lambert – DISAGREE: I'm all for killing The Ultimate Fighter, but not to replace it with more live events. UFC is running too many events as is, I don't need another event every week, especially when it's going to be filled with mediocre fighters at best, those mediocre fighters are going to get hurt, and then we'll be stuck with below average fighters headlining Friday Night Fights. Is Erik Perez vs. Chico Camus really going to draw as much as what TUF is currently drawing? Probably not.
UFC is best off airing a highlight show akin to UFC Unleashed featuring fighters on an upcoming card, but have the fighter or his opponent talk about the fight. Or they can put the countdown shows on FX so people actually watch them. Or how about putting more effort into the Primetime series? UFC is a PPV company, so build up your PPVs. TUF isn't doing anything for the company anymore. The coaches either aren't fighting at the end of the season or they're on free TV and the fighters are bottom of the barrel guys who lose their first post-TUF fight.
If FX really wants to boost the Friday night ratings, they'll just re-air Always Sunny episodes.

Jonathan Solomon – AGREE: I saw 'abandon TUF' and I say OH HELL YEAH! As for the idea about implementing a series like the old Friday Night Fight boxing shows, no way Jose (so, yes, I'm answering half the question). While that idea is fresh in the MMA world, the UFC roster is thin as it is so they would still need to sign fighters with no names to fill the void. People don't care about fighters they do not know so this would just add a couple of live hours of television each week that doesn't serve much of a purpose. What's the end game?
So, I agree with abandoning The Ultimate Fighter because as everyone with a working brain knows, it should have been put out of its misery at least two years ago. The question then becomes, what does the UFC do to have a regular presence on cable television? After all, it was cable TV, which saved the promotion and led to its most profitable years.
My idea is not necessarily a TUF reboot and it would probably cost more to produce, but you need to spend to reap the rewards. Pick 16 guys with good records elsewhere (a minimum of 10-4 for example) and sign them up. You don't stick them all in a house in a format that's been used for over a decade. You allow them to train as they wish, and you send a camera crew (or more) around to catch all the action. One of the ways to get people to care about these no name fighters is to learn about them as people (watching guys bitch and moan about chicken or whistling doesn't cut it) and then fighters. The end game is these men are fighting for a UFC title shot in a single division. The idea being you put 13 weeks behind promoting a future title contender, hopefully get people cheering or hating on the guy and boom, you have one more worthwhile PPV main event (or if they're feeling frisky, put it on Fox). Sure, I didn't lay out all the logistics, but I'm no TV executive (duh, I have an idea that's different than the same 'ol boring nonsense that's aired year after year).
Wyatt Beougher – DISAGREE: Oh, hey, it's the guy who actually suffers through The Ultimate Fighter every week so that you don't have to. And while the quality of the show has gone down since the early seasons (the format is stale, the fighters aren't up to the standards set by the early seasons, and the coaches end up getting hurt before they can fight one another, which kills all momentum built on the show). In spite of all that, I think The Ultimate Fighter serves a valuable purpose by giving the fans who do watch it a new group of fighters to cheer for every season. Even though every episode feels like a cookie-cutter repeat of the one before it, just with different fighters plugged in, you still find guys with stories that you can relate to or that you just want to see do well. It'll be interesting to see what a change in nights (as discussed in the conference call to announce that Jon Jones and Chael Sonnen would be coaching the upcoming season) will do for the show, as Friday nights have historically been a wasteland for television, especially in the UFC's key demographics.
I think rather than doing away with the show, the UFC needs to retool it – accept more of the tropes of "traditional" reality television to freshen things up. Make the guys fight to get into the house, and then let the coaches pick their teams. From there, institute athletic competitions (make them MMA-related, like a pound-for-pound liftathon contest or obstacle courses or something that won't completely distract them from their training), and the winning team actually picks the fights. The coaches are there to run training sessions (which don't need to make up 80% of each weekly episode) and corner their fighters, while the fighters are the ones who dictate how the competition plays out. This way, alliances mean something, and the team that actually works together in the competitions *should* be able to control their destiny. If you use these challenges as teambuilding exercises, then when teammates have to fight one another, there should be more culpable drama. I've actually got quite a few ideas for how they could overhaul the format, but I've already rambled on too much. But the biggest thing they could do to make the show feel fresh?
FEATURE FEMALE COACHES AND FIGHTERS! (But don't do Rousey/Sheborg – nobody wants to see Cristiane Santos for 16 weeks. Use it to build to Rousey/Tate II.)
Robert Winfree – AGREE: Please, please, just end this. Everything about the show is stale, there hasn't been a good fighter to come through that show in a long time. The reality is that TUF hasn't been about the fighters for about two years, it's become completely about hyping the fight between the coaches. It's a prolonged hype show at this point, and there hasn't been a relevant coaches fight in at least a year.
As for the replacement, if you want to keep the theme then have a weekly fight between two guys fighting for a UFC opportunity. Not a big contract, but two fighters with decent records fighting for a chance to be on a preliminary card. You could devote each episode to the two fighters, discussing training, history, and giving people a reason to care about them, then finish with the fight. If Dana White insists on being involved you could have him go into each locker room pre-fight and give his worn out "do you wanna be a fighter" speech.
Scott Kuczkowski – DISAGREE: …sort of. The Ultimate Fighter definitely needs to be completely retooled, but I think the biggest change it needs is showcasing more fights instead of the typical training regimens that we see every season coupled with the same crap that goes on in the house. Reality TV is dead, so pretending we care about how these guys act in the house or train after 6 years is counterintuitive.
The first episode should be the guys fighting to get into the house while Dana and the coaches watch. After the coaches pick their teams, brackets should be established and each matchup scheduled; no more pretending the coaches don't know who the best matchup is for someone – have every matchup randomly chosen at the end of the first episode. With brackets established, there could be two fights every episode and the series could unfold in a tournament-like fashion. If the fights are short, then the filler could be added to introduce the fighters and give their back-story. Focus on the fights and then add other stuff if time allows.
As for the fights, play by play needs to be added. I know Goldberg and Rogan probably won't want to do a weekly gig, but Kenny Florian and someone else would suffice. Either way, the lack of play by play during the fights hurts the product.
After each fight, the winner gets to say something, the loser can cry, and then Dana or the coaches can break down what happened and give the highlights. Keep this short and sweet. No locker room celebration, no guys sitting in a chair crying – just point out things that might not have been obvious to the home audience.
Plus, have the TUF website poll fans after each fight and let the fans choose which losing fighter fought hard enough to get a wild-card chance to return. Obviously the brackets would have to be stacked to allow this, but it isn't difficult. This would also be where best knockout, best submission, and best fight would be chosen. Highlight this after each fight. Other shows like American Idol do a good job of this; the UFC doesn't even mention the website after the first episode.
Lastly, minimize the role of the coaches on TV. The UFC has tried to use coaches that will hopefully boost ratings, and it almost never works. Plus, the fight between the coaches is usually cancelled due to injury or some other reason. Allow the coaches to talk about the fighter and each matchup, but stop trying to pretend anyone really tuned in to watch Roy Nelson act like an idiot.

Stewart Lange – AGREE: Do I think TUF should be scrapped? Absolutely I do and I know exactly what they should replace it with too. Rather than a Friday Fights series, which would lead to more injuries, even bigger fixture pile ups and even more Roundtable columns to participate in, they should do a UFC Greatest hits show. Every week, for an hour, they show maybe three or four classic UFC matches from the past, either with big name stars when they were up and coming, such as Jon Jones taking on, say Stefan Bonnar. It's a great fight, it's something a lot of new fans may watch and even for the older fans, it'd be a perfect show to have on to remind us of when the one MMA show every we got every three months was worth getting excited about. Lets face it, TUF has run it's course and if I was forced, I'd much rather spend an hour rewatching old classics, topped off with something like Liddell/Couture than seeing Roy Nelson and Shane Carwin argue over whether KFC or Burger King is better, followed by a lame three round fight between two untalented unknowns.
WHAT DO YOU THINK?
AND NOW WE FEAST…ON TWITTER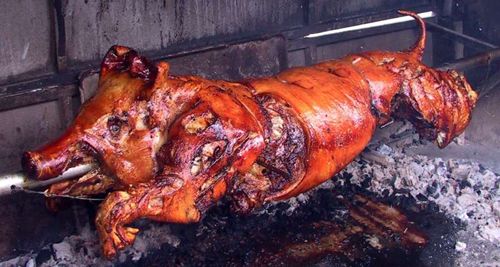 Your heart is free. Have the courage to follow it…TO CSONKA'S TWITTER!
http://www.twitter.com/411wrestling
http://www.twitter.com/411moviestv
http://www.twitter.com/411music
http://www.twitter.com/411games
http://www.twitter.com/411mma

Win A FREE Copy of UFC: Ultimate Fight Collection – 2012 Edition 20-Disc DVD Box Set From 411!

Hey readers, 411 is giving away a FREE copy of UFC: Ultimate Fight Collection – 2012 Edition 20-Disc DVD set! This amazing box set includes 50 hours, 200 fights, on 20 discs, including fights featuring Anderson Silva, Junior Dos Santos, Jon Jones and many more!

To enter this amazing contest, simply head over to 411's FACEBOOK PAGE, make sure you have liked us if you haven't already, and post "411 & UFC Rule!" on our wall! Everyone who enters correctly will be thrown into a random drawing with one lucky reader winning the DVD box set!

The winner of the contest will be announced on 411 and our Facebook page on NOVEMBER 5th, 2012 (the day before the set is released), so be sure to check back then to see if YOU won!
comments powered by Disqus