All The King's Men 11.12.12: Week 62 – Stephan Bonnar's Legacy
November 12, 2012 | Posted by
ALL THE KING's MEN!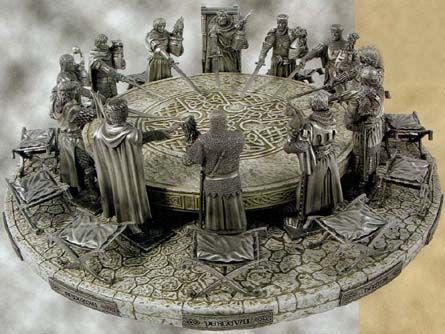 The Concept
The concept of the column is simple. As the "King" of the 411 Roundtable, I will pick a topic for discussion. The staff, or "Knights" of the old roundtable will then have the opportunity to state of they are FOR or AGAINST the week's topic, and then will have the chance to defend their position. Lets get to it…
STEPHAN BONNAR'S LEGACY
Stephan Bonnar was looked at as a hero when he stepped in to face Anderson Silva at UFC 153. Stephan Bonner failing a drug test in his final UFC fight will be damaging to his legacy.

Jonathan Solomon – DISAGREE: Stephan Bonnar is a fool for taking any supplements/drugs that would lead him to failing said drug test (for the second time in his career). However, he does not have a legacy to stain in the first place.
Well, if you count being a good fighter incapable of being finished who always struggled against tougher competition as a legacy, you may disagree. The fact is that Bonnar's career will always be remembered for one fight and one fight only. His brawl with Forrest Griffin was indeed the perfect style of fight to air on the first live UFC show on TV ever. The action spurred Spike TV to sign an extensive contract with the UFC that led to the company and the sport of MMA reaching incredible heights.
That's where Stephan Bonnar's fight history lives and dies. If you want to call that one brawl a legacy, I can accept that. Look at his career in a broader sense and you see while he was a tough fighter that nobody (except in his final fight) could finish, he was never an elite fighter. His record is 15-8 and all but one of those losses came to fighters who at one point or another were UFC champions (that one loss to Krzysztof Soszynski happened because of a cut from an accidental head butt). Who was Bonnar's biggest win over? I refuse to say Keith Jardine or Red Schafer or Kyle Kingsbury so I'll say his submission win over Mike Swick in the TUF 1 semifinals (an exhibition). Either that or the fact UFC president Dana White didn't kick him from the show for escaping the house during that season in search of liquor. Either way, how does his second drug test failure stain any of that if you want to call it a legacy?

Jeremy Lambert – DISAGREE: Stephan Bonnar's "legacy" is being the most well know journeyman of all time. He's been glorified by Dana White and certain fans because of his brawl with Forrest Griffin. And while there's no doubt that the TUF Finale fight helped the UFC hit a boom earlier that anticipated, one exciting fight doesn't make for a legacy, especially when he went on to do absolutely nothing after that bout.
He's 8-7 in the UFC with his biggest victory being Keith Jardine, and even that was a tad questionable. In his defense, he's fought a lot of tough guys and guys who were or went on to become champions, but he lost to them all. We should've known that there was no hope for Bonnar when he lost to Mark Coleman in 2009. And this wasn't a fluke loss, he was out wrestled for 15 minutes.
From the first fight against Forrest to his last fight against Anderson Silva, Bonnar never improved as a fighter. That's his true legacy. The fact that he got busted for PED's twice in his career just further proves what a joke of a fighter Bonnar really was. No one can take his toughness away from him, but being tough doesn't make you a good fighter, it makes you a praised punching bag.

Scott Kuczkowski – AGREE : In some ways, probably only the hardcore fans amongst us will ever really care about something like this because we're going to be the only ones who know that Bonnar had issues with steroid use twice. In light of that, it might be easy to dismiss this problem and figure that the casual fans won't ever know and therefore won't ever care. But the truth is that Bonnar's legacy isn't just written by us fans, it's also written by the UFC. And while I don't think we'll see Dana White bashing Stephan Bonnar anytime soon, I don't think he'll be as heralded after this incident. Dana has always proudly said that Griffin vs. Bonnar was one of the most important fights ever, but I don't think he'll be able to be as glib with his praise in the future; especially when the room full of reporters with him will know Bonnar probably abused steroids throughout the majority of his career. So, while I doubt most casual fans will ever care about Bonnar's steroid use, the UFC probably won't be so glowing in the future with their praise of him. That alone is going to hurt his legacy at least a bit.
Patrick Mullin – DISAGREE: The reason I disagree with this ascertain is that the naive and sycophantic humanoids who believe Bonnar has some type of legacy as anything other than a punching bag who made for one, count 'em one, great fight are likely to believe this is only the second time he used PEDs in a fight. The reality is guys who get caught more than once are habitual users who have more often than not found ways to beat proper testing. Bonnar didn't and got caught for the second time.
The majority of the staff and readers are not so naive and tend to know better. Bonnar is a footnote in the history of the UFC and MMA and should only be remembered as half of the UFC's breakout party on television. Most of us see him that way and couldn't care less about his positive test. He doesn't really matter in the grand scheme of things.
Jeffrey Harris – DISAGREE: We're not talking about Lance Armstrong here. Stephan Bonnar was known for his bang 'em out wars, but he was more or less a big time under achiever throughout his UFC run. Bonnar lost every big fight he ever had in the UFC. Also he failed a drug test for steroids before and it didn't destroy his career or "legacy." Ultimately I just think it compounds Bonnar as an underachiever in his MMA run. He had some fun fights and that's about it. He had a pretty middling fight record and he went on a three fight-losing skid where he lost to Mark Coleman at UFC 100. If Bonnar was ever a top contender or considered elite competition than maybe this would damage his legacy but that was never the case.
Robert Winfree – AGREE: As incredibly tempting as it is to agree with most of my fellow writers and point out that Bonnar really has no legacy, in the end I'm going to have to take a slightly different approach. Bonnar was involved in an incredibly important fight in the course of UFC history. Apart from that he's been a journeyman at best who just happened to have some name value. Still, there is some name value there, and Bonnar has also had a long career with the UFC. Does he have a legacy really worth discussing objectively? No, I don't think so. But he technically does have a legacy, and positive steroid tests hurt that tremendously.

Alex Rella – DISAGREE: I disagree but for other reasons that the other writers have previously stated. I do think Bonnar has a legacy and it is still intact even after testing positive for the second time in his career. The American Psycho was in the best fight in UFC history and even after that he usually had entertaining fights. Nobody thinks Bonnar was a great fighter. Those that were fans before the second steroids test will be fans afterwards. Maybe Dana White won't talk as highly of him anymore but Bonnar will be remembered as a fun fighter that wasn't legitimately finished until his last fight with Anderson Silva.
WHAT DO YOU THINK?
AND NOW WE FEAST…ON TWITTER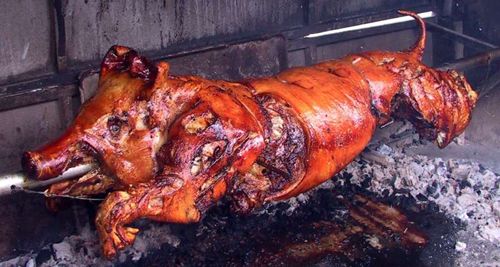 Your heart is free. Have the courage to follow it…TO CSONKA'S TWITTER!
http://www.twitter.com/411wrestling
http://www.twitter.com/411moviestv
http://www.twitter.com/411music
http://www.twitter.com/411games
http://www.twitter.com/411mma

comments powered by Disqus