MMA's 3Rs 06.13.13: UFC on Fuel TV 10 Edition
June 13, 2013 | Posted by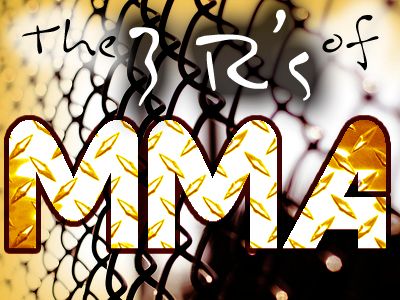 *The Column Concept*
Greetings loyal readers and welcome back to a brand new edition of The 3R's of MMA. The rules and format are still the same as I will be taking a look at the Right, the wRong, and the Ridiculous in the MMA world. The Right will be about the good to great fights or positive news items for the week or big fight announcements. The wRong will be the bad fights, showings or performances, and bad fight bookings. And the Ridiculous will be the worst of the world of MMA.
The 411 Ground and Pound Radio Show was back this week to review UFC on Fuel TV 10:
Welcome back to the MMA's 3R's. UFC concluded their run of live cards on Fuel TV with UFC on Fuel TV 10. My understanding is that Fuel TV will become Fox Sports 2 in the Fox Sports transition. But either way, we've seen the last live card of the Fuel TV era. So let's get to it.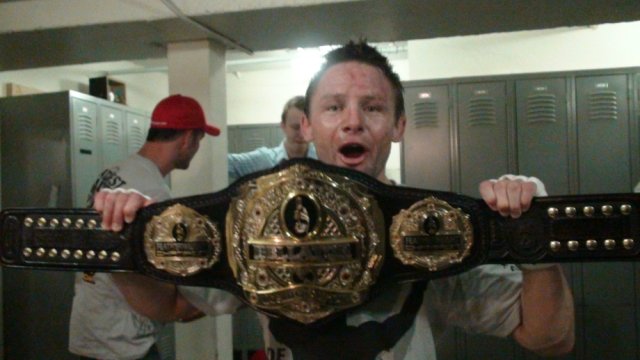 THE RIGHT:
Fabricio Werdum vs. Rodrigo Nogueira: Oh how things have changed. In 2006, Nogueira dominated and defeated Werdum in their first bout in Pride. Nogueira actually looked strong in the first round, and I think could've taken it on the scorecards. Werdum I think does not do well when he comes off long layoffs. Sometimes he looks a little soft and out-of-shape for his fights and it ends up costing him big time. He did look a little soft here and tired after that first round, but luckily he did a good job of using his grappling skills to his advantage and secured the submission in round 2. I think it is time for Nogueira to retire. I think this was his last, realistic chance of making a run toward the top, and its not going to happen. Beating a high and lazy Dave Herman is not the same as beating top level heavyweights. I don't think Nogueira needs to risk further damage later in life at this point. He's done everything in the sport and had a great career. He's likely secured a spot in the UFC Hall of Fame. Ultimately it's his decision, and he hates talking about it, but he might have to seriously consider this soon.

Fabricio Werdum won his rematch against Rodrigo Nogueira at UFC on Fuel TV 10.
Thiago Silva vs. Rafael Cavalcante: I was the only writer on the staff roundtables for this event to pick Silva to win this one. Method of victory was right on, though the round to end the fight was not. Both guys are tough, but Silva is a beast and he is a better striker than Cavalcante. Now I put this fight in "Right" with a grain of salt. Both fighters are coming off of wins that were overturned to no contests because of failed drug tests. For Silva, this has happened for his last two wins. Both guys received bonuses for this performance, so hopefully they stayed clean this time. Silva especially since he received double-bonuses. For him, another failed drug test not only means losing $100,000 but likely his job as well.

Thiago Silva received double-bonuses for his performance at UFC on Fuel TV 10.
Erick Silva vs. Jason High: It was not a glorious return to the Octagon for Jason High who got shut down by the exciting and athletic Erick Silva. Silva is definitely an exciting prospect at welterweight. The Fitch fight was a good test for him, and hopefully he's learned a lot from that loss where he got extremely sloppy and made some stupid errors that cost him the fight. He needed just over a minute to get High to the mat and submitted him with a sweet armbar/triangle submission combination. It earned him a Submission of the Night bonus on a night where eight fights ended via submission, a record for UFC fight cards. Silva looks like he has a lot of potential. He really should be 4-1 in the UFC instead of 3-2. A lot of people are ready to anoint him as a contender, but let's see how he can do against a reasonable step up in competition next.

Erick Silva submitted Jason high in 71 seconds at UFC on Fuel TV 10.
Raphael Assuncao vs. Vaughan Lee: I wanted to make sure to get this one, since on the radio show, it was a fight I said really should've been on the main card. And based on how it turned out, I still believe that. Assuncao has been on a tear since he dropped down to bantamweight and has been looking great. This fight was no exception as he submitted Lee in the second round. With this, I hope Assuncao gets a top 5 guy for his next fight to put him closer to title contention. Since the Barao matchup fell apart, maybe the Eddie Wineland fight makes sense.
THE wRong:

Leandro Silva vs. Ildemar Alcantara: On a night filled with exciting fights and submissions all over the place, this was really the only one that stunk up the joint. Silva and Alcantara turned in some pretty dull performances that even that their Brazilian countrymen not too happy either guy. Alcantara got the win, but neither guy really endeared themselves despite being on such an exciting card.
THE RIDICULOUS:

Anderson Silva vs. Roy Jones Jr. Nonsense: So this got brought up again and became a story again this week. Silva mentioned wanting to fight Roy Jones Jr. in a boxing fight again in a story, so then this nonsense got more life by Jones "accepting" Anderson Silva's challenge. First of all, Jones "accepting" the challenge is meaningless. Nothing has truly been accepted. Anderson Silva signed a new UFC contract and he's set to defend his middleweight title next month. Chances are, he's not retiring from MMA after a fight with Chris Weidman. Jones is in his 40's, and is really past his prime. Why is Silva so determined to fight an over-the-hill boxer? By the time they could even realistically fight, Jones would likely be pushing 50. I can understand that Silva likes Jones and idolizes him, but he needs to let go of this idea of fighting Jones.

Roy Jones Jr. accepted a non-existing "challenge" for a fight with Anderson Silva that cannot even happen for the foreseeable future.
That's it for the R's. But what else is going on 411mania.com with yours truly, the 411mania Jack of All Trades?
Check out my movie of the number one movie this weekend in The Purge!
Check out my exclusive interview with UFC fighter and former title contender, Diego Sanchez.
Check out some of my special early E3 first look coverage with previews of Murdered: Soul Suspect and Wolfenstein: The New Order. I'm at E3 this week so be sure to tune in to more coverage from the conference later.
* TWITTER *
* http://www.twitter.com/411mma *
* http://www.twitter.com/411wrestling *
* http://www.twitter.com/411moviestv *
* http://www.twitter.com/411music *
* http://www.twitter.com/411games *
comments powered by Disqus