MMA's 3R's 1.10.13: DREAM 18, Invicta FC 4 iPPV Debacle, Rousey vs. Carmuche Primetime, Eddie Alvarez's MMA Future, and More
January 10, 2013 | Posted by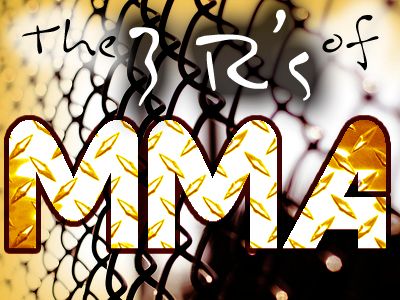 *The Column Concept*
Greetings loyal readers and welcome back to a brand new edition of The 3R's of MMA. The rules and format are still the same as I will be taking a look at the Right, the wRong, and the Ridiculous in the MMA world. The Right will be about the good to great fights or positive news items for the week or big fight announcements. The wRong will be the bad fights, showings or performances, and bad fight bookings. And the Ridiculous will be the worst of the world of MMA.
The 411 Ground and Pound Radio Show was off this week. But fear not loyal listeners, we'll be back this weekend to review Strikeforce: Marquardt vs. Saffiedine and preview UFC on FX 7.
Welcome back everybody as 2013 is well under way. I'll look at a couple DREAM 18 fights for this column. Last week's column went in just before the US broadcast. Invicta FC held their fourth event, and it was said to be very good. Unfortunately their first iPPV did not go off due to technical issues with Ustream and all PPV buys were refunded.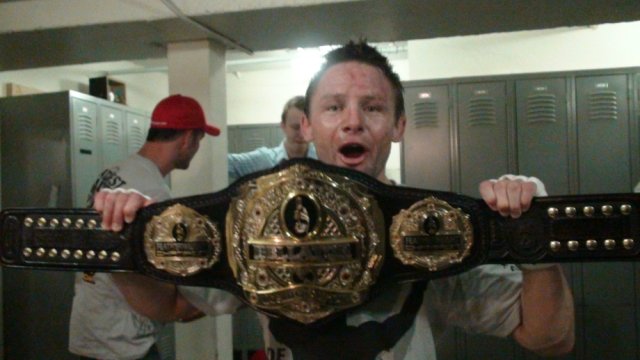 THE RIGHT:
Bibiano Fernandes vs. Yoshiro Maeda: It's too bad we won't be seeing Fernandes in the UFC but who knows maybe once he fulfills his current obligations with OneFC he can get a bigger deal with UFC. Fernandes had an impressive and quick performance against Yoshiro Maeda at DREAM 18. In a non-title bout, the DREAM bantamweight champion and former DREAM featherweight champion pulled off a slick transition in going for a RNC to a triangle choke to get the finish in less than two minutes.

Bibiano Fernandes got a slick submission win over Yoshiro Maeda at DREAM 18.
Melvin Manhoef vs. Denis Kang: Manhoef is a guy I really wouldn't mind seeing in the UFC at some point. Manhoef is not an exceptional elite fighter, but his fights are always fun to watch and produce some outstanding visuals or fun finishes. Manhoef tends to win with a crazy exciting knockout or crashes and burn (Not unlike Pat Barry) and I think those fights can be fun to watch sometimes. At DREAM 18 Manhoef took on Denis Kang and ended things quickly with a quick and accurate knee strike to the abdomen. Kang was a guy who was a hot prospect back in the Pride days where he had a 7-1 record, but his career has been in a serious decline since he attempted a run in the UFC. Still an impressive win for Manhoef and a great looking finish.

Melvin Manhoef picked up a knockout win over Denis Kang at DREAM 18.
Ronda Rousey vs. Liz Carmouche Getting the Primetime Treatment: UFC announced that the Rousey/Carmouche title fight at UFC 157 is getting the UFC Primetime miniseries treatment. The critics and haters won't shut up about this. I personally don't get it and think this is a good move. Rousey was the breakout star of 2012 and she's the person they need to be pushing hard for this event. No other fighter on the UFC 157 card has gotten the type of attention that Rousey has gotten as of late. Exploiting that is a good move, not unlike when we saw Rousey/Kaufman get the All Access treatment on showtime.

Ronda Rousey's UFC title fight with Liz Carmouche is getting the UFC Primetime treatment.
THE wRong:

Eddie Alvarez/Bellator Contract Situation "Gets Ugly": So details have finally come out surrounding the contract offers made to former Bellator lightweight champion Eddie Alvarez. UFC made him an offer and Bellator matched it. Eddie Alvarez went out publicly and compared the offer Bellator made to McDonald's. Bjorn Rebney said they matched exact dollar amount of the UFC offer. Alvarez said Bellator sued him when he didn't agree to sign the offer. Bjorn Rebney is saying both sides sued each other and that Bellator matched the exact dollar amount. The thing is, the UFC offer likely includes PPV points for Alvarez. And well according to Rebney even Bellator could go on PPV and match the PPV points as well. The thing is, Bellator doesn't have a PPV model set up. And if they did have a PPV model, their PPV buys likely couldn't come close to what UFC could get on PPV and Alvarez could make on a PPV bonus. Clearly there are three sides to every story. But it just sounds weird for Rebney to be like "we both sued each other! I don't get it!" Hopefully this situation will get resolved and we can see Alvarez fight sooner rather than later.


Eddie Alvarez is currently in a contract dispute with Bellator over a UFC offer Bellator claims they matched and Alvarez is obligated to sign.

Invicta FC iPPV Debacle: The all women's MMA promotion Invicta was set to make their iPPV debut over the weekend with Invicta FC 4. Unfortunately, du. e to apparent high demand, Ustream's payment program (apparently in beta stage) crashed and the stream got messed up. Ustream and Invicta promised to refund anyone who paid for the show. The pay wall for the stream was removed. I did attempt to watch the live stream after the pay wall got removed but it was not working. Whoever was at fault, this is not the first time Invicta has had issues with getting the stream out there properly for the event. With their second show, I missed over half of it. Invicta and/or Ustream need to get their act together and make this work. Having your stream constantly crash is not good. Invicta needs to prove they can handle making a whole event run and stream smoothly before they move to iPPV I think. I suppose if any good can be taken from this, it's that there was a record number of viewers trying to watch the event which reportedly caused the program to crash. But again, it makes Invicta look bush league that they can't get this stuff to work. Maybe it was Ustream's fault, but Invicta made the deal with Ustream. Ustream should be better prepared for things like this if the attraction is to watch an event like this anywhere in the world on your website, claimed to be one of the biggest in the world.

Invicta had issues with their fourth event and pay program on the Ustream website for the event crashed.
THE RIDICULOUS:

Nothing this week. Remember to check back next week for our look back at Strikeforce: Marquardt vs. Saffiedine!

That's it for the R's. But what else is going on 411mania.com with yours truly, the 411mania Jack of All Trades?

Check out my live and cageside report of UFC 155 HERE.

My official review of the new action-thriller Jack Reacher.

You can also check out my new review of the new Judd Apatow comedy and semi-Knocked Up sequel This is 40.

Check out my official review of The Dark Knight Rises on Blu-ray.

Keep rocking it loyal readers. And like the great Buckaroo Banzai says, "Remember. No matter where you go . . . there you are."

* TWITTER *
* http://www.twitter.com/411mma *
* http://www.twitter.com/411wrestling *
* http://www.twitter.com/411moviestv *
* http://www.twitter.com/411music *
* http://www.twitter.com/411games *
comments powered by Disqus