MMA's 3R's 1.17.13: Strikeforce: Marquardt vs. Saffiedine Edition
January 17, 2013 | Posted by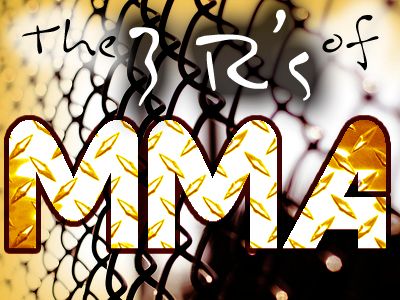 *The Column Concept*
Greetings loyal readers and welcome back to a brand new edition of The 3R's of MMA. The rules and format are still the same as I will be taking a look at the Right, the wRong, and the Ridiculous in the MMA world. The Right will be about the good to great fights or positive news items for the week or big fight announcements. The wRong will be the bad fights, showings or performances, and bad fight bookings. And the Ridiculous will be the worst of the world of MMA.
The 411 Ground and Pound Radio Show was back this week to review the final Strikeforce event and preview UFC on FX 7. Also Mark Radulich and Pat Mullin have lively monologues about reader feedback. Enjoy.
Welcome back to the MMA's 3R's. The 2013 MMA season is well under way. Strikeforce finally closed its doors after its final event with Marquardt vs. Saffiedine and thus a new Strikeforce welterweight champion was crowned in Tarec Saffiedine who now likely goes into the UFC on a high note. So now we get three straight weekends of UFC events.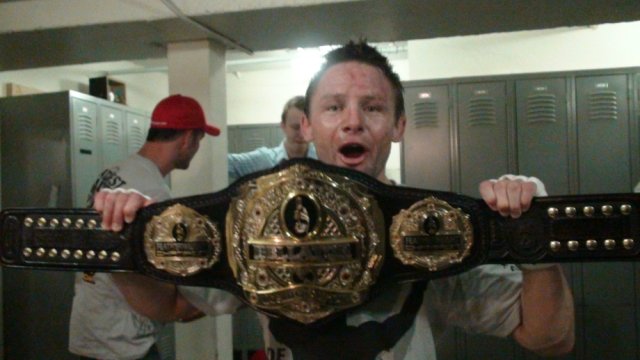 THE RIGHT:
Nate Marquardt vs. Tarec Saffiedine: It was an excellent game plan and strategy put on display by Tarec Saffiedine in Strikeforce's final fight in their history. Tarec Saffiedine looked well prepared for whatever Marquardt was going to throw at him. Marquardt it seems always fails if he isn't "following the game plan" or he simply cannot adjust when a fight does not go his way. But let's not take away from Saffiedine's win as he showed impressive takedown defense and impressive leg kicks which became the story of the latter half of the fight as he battered and beat up Marquardt's leg and scored a lot of good damage that way. Unless I guess your name is Cecil Peoples who thinks legkicks don't do damage and don't win fights. I think the whole angle being pushed here of "OMG the guy from Strikeforce challengers beat a UFC veteran and former contender" is stupid. It's all MMA to me. Strikeforce has always had some solid dudes that can be competitive with other top level fighters. Same thing with WEC lightweights who some fighters tried to perpetuate as second class lightweights. I just think it's a false way of trying to say "hey let's make a dialogue of having the legacy of Strikeforce stick it to the UFC in their dying breath." The guys from Strikeforce that go to the UFC and become stars are going to be branded as UFC guys at the end of the day.

Tarec Saffiedine won the Strikeforce welterweight champion in the final fight in the promotion's history.
Jacare Souza vs. Ed Herman: Hopefully Ed Herman still has a job in the UFC which I think he deserves for being one of the few UFC guys to step up and take a fight in Strikeforce and taking it against a scary dude like Jacare. I'm definitely excited by the prospect of Jacare fighting in the UFC. He failed to hold on to the middleweight title, but his run in the promotion was overall pretty successful. He looked really good against Herman and took down the wrestler and hooked on one of the most vicious, nastiest kimuras I've ever seen. He'll be a much needed fresh face in the middleweight division.

Jacare won his seventh fight under the Strikeforce banner with a submission win over Ed Herman at the final Strikeforce event.
Gegard Mousasi vs. Mike Kyle: About what I expected from this fight. Mousasi looked really good and strong again and I'm looking forward to finally seeing him in the mix in the UFC. I'm anxious to see how re-focused and dedicated Mousasi is now and if he can deal with top level wrestlers right now. I think a fight like Mousasi vs. Phil Davis would be very interesting. Also what was up with the first tap by Kyle the referee ignored? Was that a phantom tap? Well, we've seen some bad referees before. The practice/phantom/fake tap did work on Cecil Peoples before.

Former Strikeforce light heavyweight champion Gegard Mousasi was victorious against Mike Kyle in his last Strikeforce bout.
Barnett and Cormier Dominate: I'm just going to do this as one item. Josh Barnett and Daniel Cormier looked impressive in their final fights with Strikeforce as well, granted they were fighting no name, tomato cans basically. Honestly I think it hurts neither guy at this point though. Barnett gets to end his Strikeforce run on a high note before he moves on to the next stage of his career be it possibly making some sort of new deal with the UFC if at all possible or doing his career freelancing as a fighter overseas and part-time pro wrestler and actor. I'm not sure if I'm misreading Barnett's desires, but it doesn't seem too keen on a UFC return. We'll see. Cormier got last issue out of the way and immediately called out Frank Mir for his debut UFC fight in San Jose for the Fox 7 card. I think that's a good match-up to make. I'm still skeptical about Cormier going down to light heavyweight to face Jon Jones. Plus there are arguably people ahead of Cormier right now at light heavyweight. I think Cormier should stay at heavyweight. Then again, if it ultimately came down to a fight between Velasquez and Cormier, would it turn out badly due to their close connection and friendship?

Strikeforce Heavyweight Grand Prix winner Daniel Cormier now looks on to competing in the UFC after his knockout win over Dion Staring.
THE wRong:

Rousimar Palhares and Joey Beltran Fail UFC on FX 6 Drug Tests: This item just missed out on last week's column so I'm highlighting it here. Rousimar Palhares and Joey Beltran failed their post-fight drug tests for UFC on FX 6 in Australia. UFC had tests administered by a third party. Palhares had elevated levels of testosterone. Beltran tested positive for nandrolone. Both fighters denied any wrongdoing. Beltran thinks it was from a supplement that wasn't natural. Honestly, I'm not buying any of these excuses. I think if you are a fighter, you have to be more responsible about your body and whatever you are taking be it medicine, food, or supplements. If you are a clean athlete and you know you are going to be tested before and after every fight why risk it and not double and triple check ingredients on a supplement? Why not ask experts or friends or type what is on the labels into Google? I didn't believe Muhammed Lawal's excuses because beforehand he was claiming he was so well-versed in Olympic style drug testing so he wouldn't take steroids. And yet he had all sorts of excuses about a banned supplement he was taking. Ultimately, I think when you are a fighter there are no excuses to being ignorant. If you truly didn't know the supplement was bad and dirty, that is on you. Then again, I think Palhares and Beltran are lying. This is just a theory, but I think Beltran likely got desperate after he was cut from UFC to do whatever he could to get back in and get the extra edge. For guys that want to give them the benefit of the doubt, just because you want to believe someone doesn't make them innocent. Look at Lance Armstrong. Now should these guys get another chance? Yes, I think so. They will both serve out their suspensions, and provided they handle their business properly, I think they should be allowed to fight in the UFC again. I think it is the repeat offenders that need to be more scrutinized or cut loose.
THE RIDICULOUS:

Judges for KJ Noons vs. Ryan Couture: Samer Kadi must've been seething when he witnessed Couture's excessive celebration when he won an extremely questionable decision against KJ Noons in the last fight for the Strikeforce prelims on Showtime Extreme. The judges' discrepancy was once again offensive. We had one judge score it 30-27 for Noons, while two others gave it 29-28 for Couture. I just don't know how one judge can give all three to Noons for one scorecard then the other two have it two to one for Couture. As I said on the podcast though, the only thing that will ultimately fix the problem of judging is time. It's going to be hard to endure sometimes but until there are more experienced, knowledgeable judges in these positions, it will continue like this. Unfortunately, incompetent and unqualified people are allowed to judge fights regulated by state governments. But we are talking about government bureaucracies here.

That's it for the R's. But what else is going on 411mania.com with yours truly, the 411mania Jack of All Trades?

Check out my live and cageside report of UFC 155 HERE.

My official review of the new action-thriller Jack Reacher.

Check out my official review of The Dark Knight Rises on Blu-ray.

Keep rocking it loyal readers. And like the great Buckaroo Banzai says, "Remember. No matter where you go . . . there you are."

* TWITTER *
* http://www.twitter.com/411mma *
* http://www.twitter.com/411wrestling *
* http://www.twitter.com/411moviestv *
* http://www.twitter.com/411music *
* http://www.twitter.com/411games *
comments powered by Disqus