MMA's 3R's 1.24.13: UFC on FX 7 and Bellator 85 Edition
January 24, 2013 | Posted by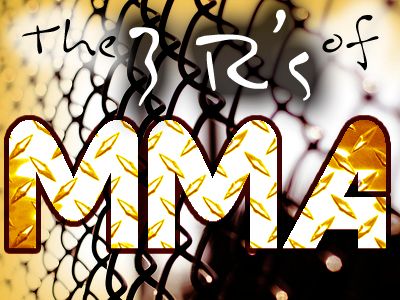 *The Column Concept*
Greetings loyal readers and welcome back to a brand new edition of The 3R's of MMA. The rules and format are still the same as I will be taking a look at the Right, the wRong, and the Ridiculous in the MMA world. The Right will be about the good to great fights or positive news items for the week or big fight announcements. The wRong will be the bad fights, showings or performances, and bad fight bookings. And the Ridiculous will be the worst of the world of MMA.
The 411 Ground and Pound Radio Show was back this week to review UFC on FX 7 and preview UFC on Fox 6. Feel free to take a listen:
Welcome back to the MMA's 3R's. UFC got 2013 started with their first show. And not only that, Bellator did as well as they made their big debut on Spike TV with Bellator 85. Things aren't slowing down with UFC on Fox 6 this week and then UFC 156. Remember, yours truly will be live in attendance for fight week, so don't miss our special coverage live onsite in Las Vegas during Super Bowl weekend.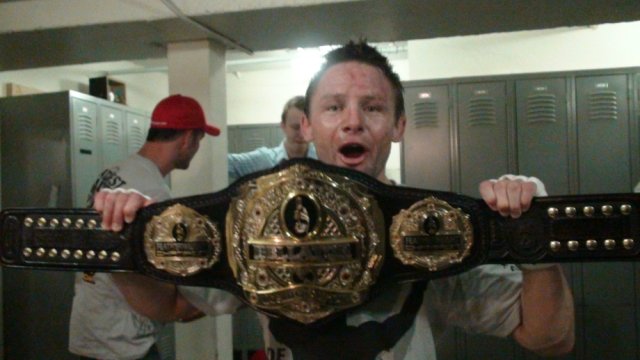 THE RIGHT:
Vitor Belfort vs. Michael Bisping: The miracles of TRT. I kid, I kid. Pat Mullin had a good night accurately calling this one. Bisping's title hopes were dashed yet again as he ate a big head kick from Belfort in the second round before the fight was stopped. It was a good performance for Belfort who then promptly demanded that UFC get the clown Chael Sonnen out of there and give Belfort a rematch with Jon Jones. Well that's not really realistic Vitor, and I don't know why Belfort made such a big play for that fight. Belfort's logic confuses me considering he got a pretty huge gift getting the Jones fight in the first place because there was no one else at the time. The thing is, with a win like this, Belfort should be gunning for a bigger name like Chris Weidman or the winner of Lombard vs. Okami and Belfort could make a good argument for a Silva rematch considering he's a middleweight and not really a light heavyweight anymore. Now ever since that weekend there's been a lot of chatter and jokes about Belfort's physique and how natural it is. There was the interview where it sounded like Belfort was dancing around the issue. Belfort is a confirmed cheater, as he failed a drug test for steroids after Pride 32 in 2006. Now granted, this fight was regulated by a new Brazilian Athletic Commission, and commissions do allow for TRT exemptions provided fighters testosterone levels are within the allowed levels. So that's the rules, and as long as the rules are followed there is not much else I can say. I do think the TRT issue is questionable, but as long as the rules are followed, I'd say it is not cheating. But its also possible fighters are cycling and taking PED's that the tests miss as well, so who knows. I want to give fighters at the benefit of the doubt, but USADA basically said even the UCI doctors gave Lance Armstrong the backdoor on how to beat his drug tests even though he was doping regurlarly.

Vitor Belfort got his eleventh Octagon win at UFC on FX 7 in Sao Paulo, Brazil.
Rick Hawn vs. Michael Chandler: It was a strong debut on Spike TV for Bellator 85. Lightweight champion Michael Chandler beat lightweight tournament winner and former Olympic judo competitor Rick Hawn by submission in the second round. I picked Chandler to win but he looked really good and dominant and he really looks like he's made a ton of improvement in the last year. Now I think Chandler is looking really good, but I think it is also a bit premature to call him a top 3 or top 5 lightweight fighter. I think you can make an argument for him being fringe top 5 or top 10, especially after the Eddie Alvarez win, but his recent competition hasn't been top level lightweight competition. I mean last year, his only fight was a win over Akihiro Gono. One of his next potential opponents, Marcin Held, who is a finalist in the current lightweight tournament, is a guy Chandler already finished earlier in his first Bellator tournament. I don't think beating such a shallow talent pool moves him up the rankings ladder especially seeing how stacked and shark infested lightweight is in the UFC.

Bellator 85 marked the promotion's debut on Spike TV with two title fights including Michael Chandler submitting Rick Hawn.
Khabib Nurmagomedov vs. Thiago Tavares: A much more impressive showing for Nurmagomedov who I still don't believe won his last fight against Gleison Tibau which was a very underwhelming performance. Still he looked like a beast against Tavares here and got the chance to beat an experienced UFC veteran on the main card for a FX event which definitely raises his stock in a very competitive division. The stoppage took way too long, but that's another issue. Nurmagomedov talked about fighting Nate Diaz which I think would be an interesting fight. His shirt at the weigh-ins was also hilarious.

Nurmagomedov remained undefeated in the UFC and in his MMA career with a knockout win over Thiago Tavares at UFC on FX 7.
Pat Curran vs. Patricio Freire: Another strong title fight for Bellator's Spike TV debut. This was a fun back and forth striking brawl. It was close and I do think Curran edged it out. This fight got the peak rating for the show with approximately 1.1 million viewers which is pretty impressive all things considered. Featherweight is one of the stronger divisions in Bellator so it should be one of the more fun and competitive divisions going forward.
Edson Barboza vs. Lucas Martins: It was a good return to form for the 2012 Knockout of the Year Award winner in Barboza. I think this fight maybe could've been on Fuel TV, but Barboza's opponent was changed at the last minute and he was fighting a no name guy. This was for all intents and purposes a gimme fight for Barboza coming off a loss, but he got back on the winning track and we'll see if he can work his way back up now. Barboza's striking looked really good and crisp here and makes him a dangerous matchup for anyone at lightweight. I'm looking forward to seeing who he fights next.

Edson Barboza got his fifth UFC win at UFC on FX 7 over Lucas Martins.
THE wRong:

Rony Markes vs. Andrew Craig: This was an extremely dull and disappointing fight. I love how when Craig knocks Markes down and jumps into the guard he asks his corner if he should go for something when he was down two rounds. The Fuel TV prelims for this card unfortunately took a lot of the steam out of the show. Luckily the main card delivered, but it was underwhelming considering this fight meant a three fight undefeated winning streak in the UFC.

The Performance of a Lifetime by Pedro Nobre: According to the coach of Pedro Nobre, former UFC champion Murilo Bustamante, fighter Pedro Nobre did not come out of his fight with Yuri Alcantara at UFC on FX 7 with any type of serious injury. This is despite the display he put on after their fight was stopped and ruled a no contest by what was declared to be illegal strikes from Alcantara. Nobre then later tweeted a picture of himself in the hospital with a neck brace which you can see below. I wasn't very surprised he avoided serious injury. For another thing, those shots that got the fight stopped were not shots to the back of the head. The shot that drew a warning and then that got the fight stopped by referee Dan Miragliotta were not actually illegal shots. Shots that hit the ear to the side of the head are legal shots. Nobre looked like he was milking how hurt he was to get it ruled a no contest.

Pedro Nobre reportedly came out of his fight with Yuri Alcantara at UFC on FX 7 with no major injuries.
THE RIDICULOUS:

Referee Dan Miragliotta: Dan Miragliotta it seems was not content with all the bad feedback he received following the disaster of Patrick Cote vs. Alessio Sakara where he looked to take a back seat when Cote was suffering from numerous blatant, illegal shots to the back of the head. Now in a fight where it happens right in front of him, he calls legal, clean shots illegal. Miragliotta himself stated if a shot hits part of the ear then it is legal, so I'm confused he called the strikes in Nobre/Alcantara illegal and cost Alcantara his third UFC win. But that wasn't enough for Miragliotta. Thiago Tavares took way more shots than he needed to after he got hurt and dropped by Khabib Nurmagomedov. I think it's one thing to give some guys some leeway, but Tavares was in a bad position and took way too many unprotected shots. A lot of people come to the defense of referees by saying we should step in their shoes or that they have to make split second decisions. That's fine and all, but when these guys make mistakes it really affects the outcome and livelihood of these fighters' careers. I think the problem is that Miragliotta has been making a bad habit of these frequent mistakes as of late. And I think it is the responsibility of the athletic commissions to question and give oversight to referees and question them about these decisions and try to look at not just new referees but judges as well. I don't think it can get much worse than the Adelaide Byrds, Cecil Peoples, Steve Mazzagattis, and Dan Miragliottas of the world.

That's it for the R's. But what else is going on 411mania.com with yours truly, the 411mania Jack of All Trades?

Check out my new review of the number one movie of the week in Mama.

Check out my live and cageside report of UFC 155 HERE.

Check out my official review of The Dark Knight Rises on Blu-ray.

Keep rocking it loyal readers. And like the great Buckaroo Banzai says, "Remember. No matter where you go . . . there you are."

* TWITTER *
* http://www.twitter.com/411mma *
* http://www.twitter.com/411wrestling *
* http://www.twitter.com/411moviestv *
* http://www.twitter.com/411music *
* http://www.twitter.com/411games *
comments powered by Disqus