MMA's 3R's 1.3.13: UFC 155 Edition
January 3, 2013 | Posted by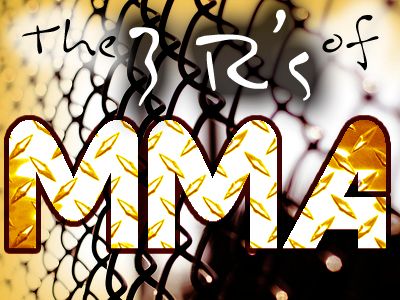 *The Column Concept*
Greetings loyal readers and welcome back to a brand new edition of The 3R's of MMA. The rules and format are still the same as I will be taking a look at the Right, the wRong, and the Ridiculous in the MMA world. The Right will be about the good to great fights or positive news items for the week or big fight announcements. The wRong will be the bad fights, showings or performances, and bad fight bookings. And the Ridiculous will be the worst of the world of MMA.
The 411 Ground and Pound Radio Show was back this week. This week I checked in live from Las Vegas to recap UFC 155:
Welcome back readers and happy New Year! This is the first MMA's 3R's of 2013 which is sure to be another exciting year. UFC 155 is in the book which we were live and cageside for. DREAM 18 was held in Japan as part of a double-header with the GLORY kickboxing event. We have a new UFC heavyweight champion in Cain Velasquez. So let's get to it.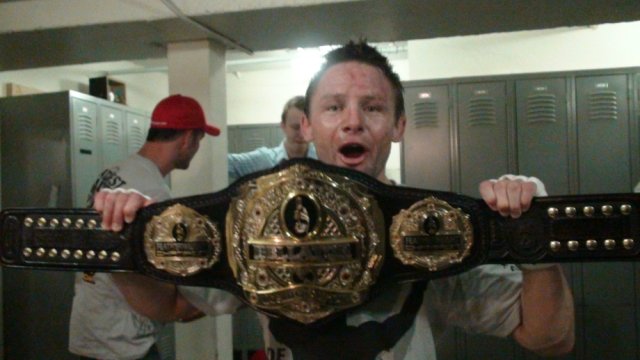 THE RIGHT:
Cain Velasquez vs. Junior dos Santos: What's weird is this time I picked JDS. The first fight I picked Velasquez. In this fight, this is what I expected to happen in the first between the two. Velasquez came prepared and used his wrestling and cardio to relentlessly go after Cigano and take him down and completely outstrike him. JDS I think did not give Cain's striking enough respect in the first round. He looked like he was too careless with his defense which allowed Cain to unload and hurt him and JDS was never able to recover. Now that they are 1-1 in their two fights, the obvious question is could we see a third to make it a trilogy and a rubber match? Well I don't think it should happen anytime soon. JDS should take a big fight when he's ready. Plus there are other guys in line for a shot at Cain between the winners of Overeem/Silva, Werdum/Nogueira (I'm thinking Werdum), and now you have Daniel Cormier, but that's probably unlikely.

Cain Velasquez won his second UFC heavyweight title at UFC 155.
Jim Miller vs. Joe Lauzon: A fight that was pretty much everything we wanted and expected it would be. Jim Miller came out very aggressive in the first and absolutely battered Lauzon. He set a quick pace he was not really able to keep for three rounds, but he was still able to dominate the rest of the fight and get the victory. I was disappointed people booed Miller when he won. He clearly won the fight. Lauzon made a nice last ditch effort in the end of the third round and it says a lot in how Lauzon fights and how you have to fight every second of the round. But Miller was beating him up for most of that round and was dropping him to the mat with kicks. Lauzon put on a gutsy, valiant effort and the fans clearly fell in love with him, but seriously when you see a fight like that and saw both guys leave everything they had in the cage like that, don't boo them. It was sickening.

Jim Miller scored the record for most UFC wins at lightweight with his victory over Joe Lauzon at UFC 155.
Goyito Power: UFC 155 had another nice showing for rising bantamweight Erik Perez. He got his third straight UFC win, all of which have been stoppages. Perez's trademark is his lucha libre mask which he wears to become his alter-ego, Goyito. If UFC plays their cards right, they could have a huge star here especially when they are looking to break into Mexico this year. I think they are taking the right approach with Perez right now and building him up slowly. No reason to put him in there with top five guys yet. UFC was actually selling Perez's luchador mask at the event which is freaking brilliant. Merchandize the hell out of Goyito.

Erik Perez won his third consecutive UFC fight at UFC 155.
Jamie Varner vs. Melvin Guillard: A good fight with a ridiculous split decision ruling (we'll get to that more later). Varner did a good job of using his boxing and wrestling to outpoint Guillard and secure the win. He even did an Emerald Fusion (don't care about all the nitpicking about Flowsion) toward the end of the fight. It's been a disappointing year for Guillard. He's now 1-4 in his last five fights and another loss could mean he'd be cut and have to work his way back into the UFC. I think this fight really should've been on the main card instead of say Brunson/Leben or Philippou/Boetsch.

Jamie Varner got his third UFC win with his victory over Melvin Guillard at UFC 155.
THE wRong:

Yushin Okami vs. Alan Belcher: Unfortunately not a better showing for Belcher after their first fight. Belcher's four fight winning streak got snapped here and Okami looks more and more like the Jon Fitch of the middleweight division. Okami did what he usually does, use his grinding style to just completely neutralize and shut down his opponent. I think if Belcher didn't try going for those guillotine chokes when it looked like he sweeped the position the fight could've gone differently. I think the next best bet for Okami is maybe for him to face someone like Costa Philippou (rather than a rising contender like Chris Weidman). Philippou beat the guy who knocked out Okami and is now on a 5-fight winning streak.

Derek Brunson vs. Chris Leben: I was the only person who predicted a Brunson win over Leben here. The last time Leben came off a lengthy layoff due to a failed drug test he was submitted by Jake Rosholt. Brunson did have to prepare for this fight on short notice, but I'm still not sure he's UFC caliber. A pretty ugly fight.
THE RIDICULOUS:

Adelaide Byrd: I knew Cecil Peoples was in the building on Saturday night. So I assumed when I heard the scores read for Varner/Guillard and a judge read 30-27 for Melvin Guillard, I assumed it had to be him. But then when UFC sent me the scorecards, I found it was actually none other than Adelaide Byrd who scored the fight 30-27 for Guillard, which caused the audience in attendance to audibly laugh at the score. This is a judge who complained she made a bad score in boxing once because a pole was in her way. She is incompetent at her job and should never be allowed to judge an MMA fight again. It's scary that the livelihood of fighters is in the hands of such incompetent people who are unfit for their positions.

The only picture I can find of Adelaide Byrd.
That's it for the R's. But what else is going on 411mania.com with yours truly, the 411mania Jack of All Trades?
Check out my live and cageside report of UFC 155 HERE.
My official review of the new action-thriller Jack Reacher.
You can also check out my new review of the new Judd Apatow comedy and semi-Knocked Up sequel This is 40.
Check out my official review of The Dark Knight Rises on Blu-ray.
Check out my review of the enjoyable family film, Rise of the Guardians.
The best James Bond of all time, Daniel Craig, is back with the new Bond flick http://www.twitter.com/411mma *
* http://www.twitter.com/411wrestling *
* http://www.twitter.com/411moviestv *
* http://www.twitter.com/411music *
* http://www.twitter.com/411games *
comments powered by Disqus