MMA's 3R's 1.31.13: UFC on Fox 6 and Bellator 86 Edition
January 31, 2013 | Posted by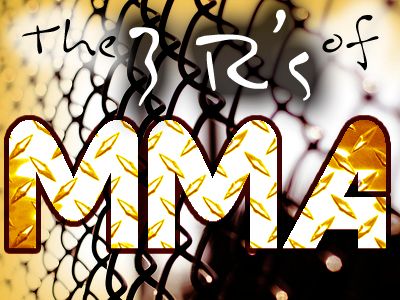 *The Column Concept*
Greetings loyal readers and welcome back to a brand new edition of The 3R's of MMA. The rules and format are still the same as I will be taking a look at the Right, the wRong, and the Ridiculous in the MMA world. The Right will be about the good to great fights or positive news items for the week or big fight announcements. The wRong will be the bad fights, showings or performances, and bad fight bookings. And the Ridiculous will be the worst of the world of MMA.
The 411 Ground and Pound Radio Show was back this week to review Bellator 86, UFC on Fox 6 and preview UFC 156:
Welcome back to the MMA's 3R's. UFC finished January strong with UFC on Fox 6 which looks like it pulled some big numbers. Not only that, UFC did their highest number ever on FX with UFC on FX 7. Bellator had Bellator 86 over on Spike TV which saw Ben Askren finally get a finish and King Mo make his Bellator MMA debut. Just after you read this, I'll be heading out to Las Vegas to cover UFC 156. So don't miss our live fight week coverage. And now to the column!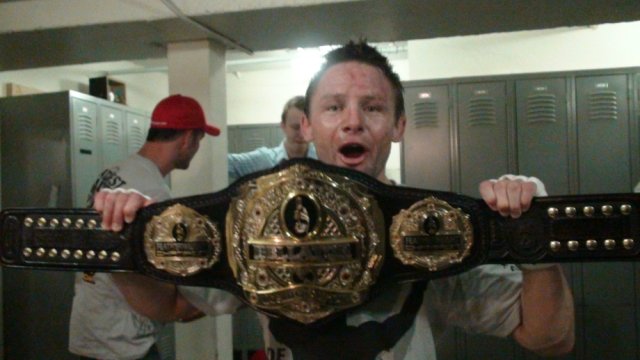 THE RIGHT:
John Dodson vs. Demetrious Johnson: Dodson and Johnson definitely earned their Fight of the Night bonus and hopefully shut up a lot of the critics of the flyweight division as this was a fun, action-packed fight. Final and peak viewership for the title fight isn't in yet, but it looks like it did strong numbers considering a lot of the doubts surrounding the flyweight division. This fight went much like how I predicted. Dodson's power was an issue, but Johnson with his amazing chin and his recovery was able to get through it and his nonstop cardio served him well in the later rounds as he effectively took the last two rounds to retain the title. I scored the fight for Johnson for rounds 1, 4, and 5 and gave Dodson rounds 2 and 3. Dodson did look good and did a tremendous job, however I think sometimes when you get those knockdowns you have to be a little more aggressive and try and go for the kill. Instead he let Johnson back get up and recover. Now you can argue that Dodson was being patient and didn't want to blow his wad, but at the same time if you get an opening like that you should seize upon it. There was some controversy over the knee to the head foul. I think it was OK that a point was not deducted since it was clearly not blatant and it didn't do a lot of damage. Dodson kept switching his hands on the ground, and putting the hand on the ground itself in that position is "playing the game" anyway.

Demetrious Johnson retained his UFC flyweight title over John Dodson with a Fight of the Night performance at UFC on Fox 6.
Rampage vs. Glover Teixeira: Glover Teixeira scored the biggest win of his career beating an overmatched Rampage. Credit to Rampage for coming in better shape than usual, and he did have some good boxing and combinations but he's clearly just not evolved as a fighter or taken his game serious enough. His boxing was NOT what needed work for this fight. He was training heavily on his boxing in the Wolf's Lair camp in England which is not what he needed to do. Teixeira trains in Southern California in the Pit with Jon Hackleman and Chuck Liddell. He also trains regularly with Lyoto Machida. After the fight Rampage said he wouldn't mind being a showcase fighter and didn't think he could fight at the top level anymore and said he wouldn't mind playing a role like Gary Goodridge. I don't think that's a direction Rampage wants to go in for his career considering Goodridge is now suffering from CTE and pugilistic dementia. I honestly believe Rampage should contemplate retirement at this point. He is only 34, but I believe as a fighter and athlete he has peaked and he shouldn't risk any further damage or concussions later on. His cardio wasn't there and he's not focused on his wrestling and takedown defense enough. Rampage has a wrestling base and used to be known for his slams, yet Teixeira was able to take him down with ease whenever he wanted. Teixeira easily defended all of Rampage's attempts. Next I'd like to see Teixeira face someone like Phil Davis or the winner of Rashad Evans vs. Rogerio Nogueira.

Quinton "Rampage" Jackson lost the likely last UFC fight of his MMA career against Glover Teixeira at UFC on Fox 6.
Anthony Pettis vs. Donald Cerrone: Pettis made quick work of Cerrone and got some nice retribution for the trash talk Cerrone used to get the fight made. I think Pat Mullin had a good analysis (for once) on this fight regarding Cerrone. Cerrone far too often seems to abandon his defense when he goes after guys and while I think standing in the fire can sometimes benefit you, but for Cerrone it usually leads to him getting hurt or beaten. Pettis' kicks looked strong, crisp, and accurate. He also debuted the Showtime Knee Strike. With Melendez/Henderson right around the corner, it is feasible for Pettis to wait for the next shot provided there aren't more injuries or calamity.

Anthony Pettis defeated Donald Cerrone by knockout in the first round at UFC on Fox 6.
Ben Askren vs. Karl Amoussou: Askren finally was able to finish a fight for once in his title defense at Bellator 86 as he battered the face of Karl Amoussou with some good ground and pound. The fight eventually had to be stopped after the third round. Good and another dominant win for Askren, though I don't think there are many who could match his skillset in the company.
King Mo vs. Przemyslaw Mysiala: Muhammed "King Mo" Lawal looked good in his Bellator debut and knocked out Przemyslaw Mysiala in the first round. Granted it was basically a tomato can to fight, but Mo was also coming off a long layoff. His striking looked good and he won and advanced to the semifinals which is what he needed to know. Looking at the field now, it looks like Lawal will have an easy go of this tournament and should have his way with Christian M'Pumbu. I still don't think his plan of doing MMA and pro-wrestling at the same time will work there.

Muhammed Lawal was successful in his Bellator debut at Bellator 86 and advances to the semifinals of the season 8 light heavyweight tournament.
THE wRong:

Technical Gaffes: I'm not sure what it was, but there were fight a few technical issues that affected the UFC fight over the weekend. The Facebook feed cut out too early so we didn't see the end of David Mitchell vs. Simeon Thoreson. There were some other hiccups throughout the night. Not really a disaster, but I'm just assuming the Facebok feed started too late so the fight was not able to finish by top of the hour when the FX broadcast needed to start.

Eddie Alvarez's Legal Battle Continues: Eddie Alvarez was not granted an injunction that would've allowed him to fight at UFC 159, and his current legal battle with Bellator over the contract matching issue will continue on for now. I think the arguments from Bellator comparing Spike TV to being an entity as huge as Fox and saying Bellator will have PPV is over the top. Now I can understand Alvarez not being able to legally prove he would'

Eddie Alvarez was not granted a legal injunction to allow him to fight at UFC 159.
THE RIDICULOUS:

Clay Guida vs. Hatsu Hioki: It was another disappointing and uninspiring performance for Hatsu Hioki who didn't endear himself to the MMA fanbase at all with his grind 'em out performance against Hatsu Hioki at UFC on Fox 6. I thought Hioki won the fight, but I see why Guida got the fight scored on his favor. While I don't always agree with, judges generally score it for the guy on top even if the guy on the bottom is going for submissions, defending well off his back, etc. Hioki won a similar dull, bad split decision in his UFC debut against George Roop so I guess he knows how it feels. I don't hate Clay Guida as some of the vicious fans seem to. Throughout his career, Guida has been in some of the most exciting and fun UFC battles of all time. I think though generally in the fights he wins he looks a little one dimensional. It was an awful fight. The judge who scored the fight 30-27 for Clay Guida was Gabriel Sabaitis and he joins Cecil Peoples and Adelaide Byrd in the awful, incompetent MMA judge club. Also if you want to know who judged certain fights and gave out horrendous, certain scores go to MMADecisions.com who keeps track of all the judges and fight scores.

That's it for the R's. But what else is going on 411mania.com with yours truly, the 411mania Jack of All Trades?

Check out my new review of the new movie Parker starring Jason Statham and Jennifer Lopez.

Check out my live and cageside report of UFC 155 HERE.

Check out my official review of The Dark Knight Rises on Blu-ray.

Keep rocking it loyal readers. And like the great Buckaroo Banzai says, "Remember. No matter where you go . . . there you are."

* TWITTER *
* http://www.twitter.com/411mma *
* http://www.twitter.com/411wrestling *
* http://www.twitter.com/411moviestv *
* http://www.twitter.com/411music *
* http://www.twitter.com/411games *
NULL
comments powered by Disqus