MMA's 3R's 10.11.12: UFC on FX 5 Edition
October 11, 2012 | Posted by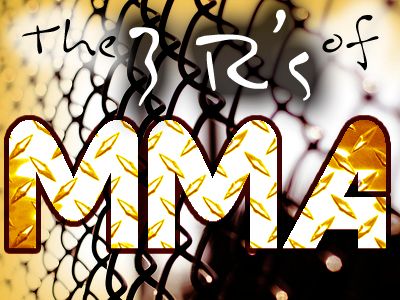 *The Column Concept*
Greetings loyal readers and welcome back to a brand new edition of The 3R's of MMA. The rules and format are still the same as I will be taking a look at the Right, the wRong, and the Ridiculous in the MMA world. The Right will be about the good to great fights or positive news items for the week or big fight announcements. The wRong will be the bad fights, showings or performances, and bad fight bookings. And the Ridiculous will be the worst of the world of MMA.
The 411 Ground and Pound Radio Show was back this week to review UFC on FX 5 and preview this week's UFC 153:
College football season is in full gear. And you know what that means? HOOK 'EM HORNS! The Longhorns had their first loss of the season losing a tight and offense heavy game against West Virgina. The Longhorns put up a gutsy and valiant effort but they lost a final score of 48-44. Not to sorry though as we will rally and destroy the competition in the following weeks.
Welcome back everyone to another, brand new exciting edition of the MMA's 3R's. The UFC had their first show in six months. Several hours of UFC last Friday with UFC on FX 5 plus the prelims on Fuel TV. Bellator's new heavyweight tournament got underway at Bellator 75. And Invicta crowned their first ever champion (atomweight division) at Invicta FC 3 in Jessica Penne.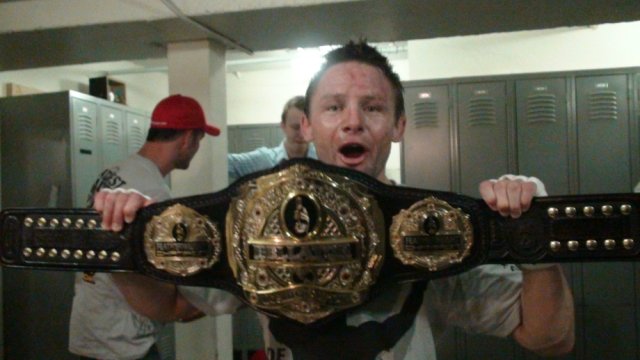 THE RIGHT:
Antonio Silva vs. Travis Browne: And so in a flash, Travis Browne's undefeated streak came to an end. One of the stories that came out of this fight was Travis Browne blowing out his hamstring when he threw his first kick. Despite what Kenny Florian has said, that doesn't make this fight a wash. The risk for something like this to happen is always there in a fight. I think Browne made a mistake by throwing those crazy kicks he usually doesn't throw in his fights. Chael Sonnen of all people made a good point that Browne didn't fight like himself and I think that's accurate as ironic it is for Sonnen to point this out (huge spinning backfist miss, giant Silva knee to the sternum). I'm guessing Browne was practicing some different things for this fight and wanted to experiment and try them out. Either way, Silva gets a much needed win after he was destroyed by Cain Velasquez. This sets Browne back, but he's had a lot of inconsistent performances since he came into the UFC as well.

Bigfoot Silva won his first UFC fight at UFC on FX 5 with his knockout victory over Travis Browne.
Jon Dodson vs. Jussier Formiga: Hey it wasn't a bad fight. I think the trouble the smaller weight classes are simply having in the UFC is adjusting to the larger Octagon cage. At the smaller UFC events, Ultimate Fighter, and back in the WEC days the cage is smaller. The flyweights are so fast and quick plus due to their smaller frame there's a lot less room to cut off the cage. Regardless, Dodson looked good and he took his time and was patient and he got the finish. That's the important thing. Now new UFC flyweight champ Demetrious Johnson has a good match-up for his first title defense. Dodson looks like he can easily match Johnson's speed and quickness but not only that he's an explosive fighter with heavy hands for his size. When he was fighting at bantamweight, he was fighting and knocking out much bigger guys. The challenge will of course be Johnson's wrestling skills as well as his formidable chin. Should be a great match-up.

Jon Dodon was anointed the next UFC flyweight title contender with his knockout win over Jussier Formiga at UFC on FX 5.
Mike Pierce vs. Aaron Simpson: Pundits bemoaned this fight originally getting the curtain jerking spot on Facebook going into this fight and that it was sending a message to both guys with the loser getting his pinkslip. Two fight cancellations and the Facebook broadcast getting scrubbed later and this fight gets shifted to Fuel TV. Surprisingly enough it ends up being one of the more exciting fights on the card. Simpson came out hard against Pierce in the opening round but he wasn't able to finish him. Pierce got a chance to compose himself and in less than thirty seconds nailed Simpson with an overhand right and put his lights out. Now Pierce has had a couple dull fights in the UFC but he's always been a tough customer and now he's 7-3 in the UFC with all his losses being against top ranked guys which were all closely fought decisions such as two former title contenders in Josh Koscheck and Jon Fitch and a top ranked welterweight in Johnny Hendricks.
Jacob Volkmann vs. Shane Roller: Perhaps he was energized by the hometown crowd, but Volkmann put on one of the better performances of his UFC career, putting away the veteran Shane Roller (coming off a win) with a submission in the first round. Volkmann looked good, and he had a contingent of fans sporting his shirt in the crowd which was funny. I think Volkmann needs to stop complaining about fans not getting grappling and fight like this more often and his critics will shut up. With the loss unfortunately though, Shane Roller is now 2-4
THE wRong:

Dennis Hallman Misses Weight; Cut From The UFC: Dennis Hallman was unable to make weight at UFC on FX 5. He was having some personal and family issues and he was not in a good place to show up to fight. As a result, the UFC gave Hallman his show and win purse he would've received for his scheduled fight with Thiago Tavares and released him from the company. I think it was good of the UFC to do that for Hallman. Hopefully Hallman can get his house in order but it just seems like one issue after another with Hallman. He won his last fight which was supposed to be his lightweight debut, but he missed weight for that one. There was the banana hammock fiasco before then. Now granted, it sucks that Hallman is having issues. At the same time, it's not fair to the other fights and people like Tavares who trained and got ready for the fight. If this has been an ongoing issue for Hallman, he should've tried and cancelled ahead of time.

Jeremy Stephens Arrested: In one of the more bizarre stories of the year, UFC veteran fighter Jeremy Stephens was arrested the morning of UFC on FX 5 when he was scheduled to face Yves Edwards. Stephens' arrest stems from a 2011 assault charge in Des Moines, Iowa where he allegedly assaulted and beat a guy up and put him in the hospital. Stephens was arrested and held without bail. I'm not a legal or civil rights expert but that sounds pretty shady right there. Now of course, Dana White got some heat for proclaiming this fight would still happen and the UFC attempted to make deals to get Stephens out on bail but apparently Des Moines, Iowa authorities wouldn't budge and would keep changing the terms of the deal. It's a pretty strange situation. For Stephens, we don't really know what happened yet and innocent until proven guilty. I've yet to see any condemning evidence against him. As for why the UFC really tried so hard to keep this fight, well what about Yves Edwards? I doubt a guy like Edwards was happy not getting to fight. Edwards deserved the fight as well. Edwards was compensated but he did not get the fight he trained and signed up for months. As for the criticisms of UFC supporting Stephens through this, what's the problem with that? She's not a fighter, but Arianny Celeste was arrested and charged with assault. The UFC bailed her out of jail and got her back at work the same day she got arrested. Those charges were eventually dropped. I think until we know more about this case and the extent of what happened, we shouldn't throw Stephens under the bus.


Dana White discusses the arrest of Jeremy Stephens the day of UFC on FX 5.
THE RIDICULOUS:

Thiago Santos/Eric Prindle Curse: What can you call a fight series between these two other than that? These two fought again at Bellator 75. The first fight ended in a no contest due to Santos hitting Prindle in the groin. They were set to fight again and then it was delayed a week due to Prindle getting sick. After that, Santos had to bow out because he couldn't make weight so Prindle basically won the last heavyweight tournament by forfeiture. Late in the first round, Prindle is now the one that hits Santos in the groin and nailed Santos with a brutal axe kick right to the pills. I think it's time to put this fight series to bed because every time Bellator tries to put it together, it ends in disaster.


Thiago Santos defeated Eric Prindle as the result of a disqualification from a kick to the groin in their heavyweight tournament bout at Bellator 75.

That's it for the R's. But what else is going on 411mania.com with yours truly, the 411mania Jack of All Trades?

Check out our EXCLUSIVE interview with former UFC Hall of Famer and former champion Check out my interview with UFC 153 combatant and former welterweight title contender TITO ORTIZ! .

Check out my interview with UFC 153 combatant and former welterweight title contender Jon Fitch.

New movie review for Tim Burton's http://www.411mania.com/movies/film_reviews/247908″>Dredd 3D is now live.

Over in games, check out my official review of http://www.twitter.com/411mma *
* http://www.twitter.com/411wrestling *
* http://www.twitter.com/411moviestv *
* http://www.twitter.com/411music *
* http://www.twitter.com/411games *
NULL
comments powered by Disqus