MMA's 3R's 10.18.12: UFC 153 Edition
October 18, 2012 | Posted by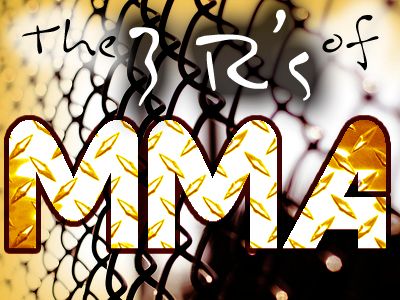 *The Column Concept*
Greetings loyal readers and welcome back to a brand new edition of The 3R's of MMA. The rules and format are still the same as I will be taking a look at the Right, the wRong, and the Ridiculous in the MMA world. The Right will be about the good to great fights or positive news items for the week or big fight announcements. The wRong will be the bad fights, showings or performances, and bad fight bookings. And the Ridiculous will be the worst of the world of MMA.
The 411 Ground and Pound Radio Show was back this week to review UFC 153:
College football season is in full gear. And you know what that means? HOOK 'EM HORNS! The Longhorns unfortunately lost the battle at the Cotton Bowl to OU. Our season record now stands at 4-2. But do not worry as the season is far from over.
Welcome back everyone to another, brand new exciting edition of the MMA's 3R's. The UFC ended their fourth consecutive week of live shows with a bang in UFC 153. The main card was dubbed by MMA journalist, Jonathan Snowden, as the UFC main card in promotional history. Well the actual event was far from it as we got another great UFC show. And at the end of the day, no matter all the haters and no matter all the crap talkers, this is about the fights. The UFC fights were good this week. When push comes to shove, the haters don't have much to complain about. All they complain about is stupid nonsense.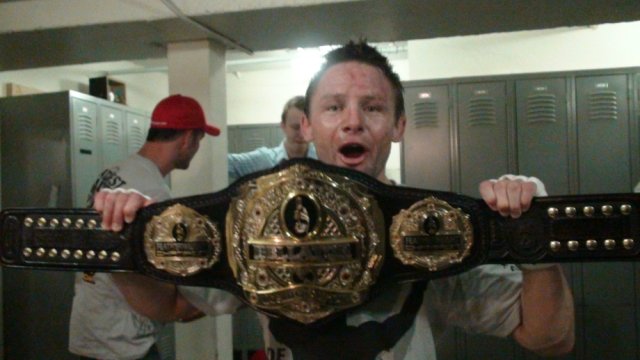 THE RIGHT:
Anderson Silva vs. Stephan Bonnar: Getting closer to the event it came off like a lot more people wanted to believe in Bonnar and pick the guy. There was this feeling of, "I want to be the one that picked Bonnar in case Silva does lose." Unfortunately this did not turn out to be Fedor/Werdum all over again. Bonnar is a tough dude, but he's never been able to beat the elite competition in MMA and that's why he's really been a gatekeeper in his entire run of MMA. Silva looked slick yet again. Bonnar did bring the fight to him, but reality sent in once Silva simply stood back against the cage and simply sidestepped away from a spinning back kick thrown by Bonnar. So Bonnar wins his third UFC fight at light heavyweight, and now more and more people want to see Anderson Silva fight Jon Jones. A fight Anderson Silva doesn't want as he prefers GSP. Well Silva is in a pretty good position to get a huge payday where ever be it a fight with Georges St. Pierre at a catchweight, a light heavyweight title fight with Jon Jones, or even a fight with Chris Weidman. Besides his impressive performance at UFC 153, Silva also had an amazing moment where he emotionally broke down to see his friend Nogueira win in Brazil during his fight earlier in the evening. Honestly, I still think the super fight to make is Jon Jones vs. Anderson Silva. Silva is a much bigger dude than GSP and he already cuts a lot to make middleweight. The way the two match-up, Silva/Jones is a much more interesting. But if Silva is serious about fighting for another 5 years now, and as long as his body appears to stay healthy, there is still time to make this fight.

Anderson Silva was victorious over Stephan Bonnar at UFC 153.
Minotauro Nogueira vs. Dave Herman: It wasn't a good night for Sasquatch/Pee Wee Herman as he lost three in a row in the Octagon. I'm not sure what was going on with Herman. Maybe he was just star struck to be fighting Nogueira in the UFC, but his performance was inexcusable. Herman was way too relaxed against Nog. His hands were down, his head was up, and he stood right in front of Nog. Nog had absolutely no problem getting inside and connecting with shots on Herman. I think it's time for Herman to work his way back up and prove that he deserves to be in the UFC again, as it looks like he did not give it all he could here. Even Joe Rogan mentioned the big goofy grin he had on his face the whole time. Why was he so happy to be getting his butt kicked by Nogueira? Either way, Nogueira despite his arm being absolutely destroyed by Frank Mir, picked up another UFC win and did it again in front of his home countrymen. He got to teach a lesson to the guy that said BJJ doesn't work. So all's well, I s'pose. Nog is in a position now where he is still a big name and is able to win enough to keep himself in the UFC but not really in a spot to contend for the title which he wouldn't want to anyway since his boy is carrying the belt at the moment. So you can use Nogueira in special attraction type fights in Brazil like this. Perhaps Nogueira could face the winner of the Roy Nelson/Shane Carwin fight next?

Minotauro Nogueira submitted Dave Herman at UFC 153.
Jon Fitch vs. Erick Silva: Fitch had a huge chip on his shoulder going in and it was do or die in a way for him. Ultimately this is what I sort of expected would happen. Silva is tough and would be game, but Fitch would ultimately take over and grind this one out to the victory. Granted this was a bit more exciting and a more back and forth effort than the typical Jon Fitch contest so that was good. The fight deservedly got the Fight of the Night award as well. Silva very well could've won this fight but he looked way too relaxed and laid back in the first round. He was using this weird karate-type stance and he gave no respect to Fitch's striking or grappling and that was a huge mistake. Had Silva played the first round a little differently he could've walked away with the win considering Silva won the second round on all scorecards and all the judges only gave Fitch the last round by a score of 10-9. Silva clearly gassed after trying to put Fitch away with that rear naked choke attempt allowing Fitch to take over and dominate the final round. Hopefully Silva can learn from this performance and improve. It's not the end of the world for Silva. Sometimes young rising stars have that humbling performance where they are schooled by a veteran despite looking strong in parts and are able to come back even better later. We saw it with Rory MacDonald after the Carlos Condit fight just to give another example besides Matt Hughes/GSP.

Jon Fitch scored his first UFC win in over two years at UFC 153.
Demian Maia vs. Rick Story: Wow Maia looked nasty here. He wasted no time in dispatching Story and trapping him in a rear naked choke that had Story gushing blood from his face in a gross visual. I think if Maia were to fight Jon Fitch next, that'd be a good match-up and make a lot of sense for both guys now that Maia has found a home at welterweight and is 2-0 in the division. A win over another former title contender with a lot of experience like Maia would definitely give Fitch a boost back to where he wants to be.
Glover Teixeira vs. Zombie Maldonado: Teixeira didn't get to beat up his originally scheduled opponent in Quinton "Rampage" Jackson, but he still walked away with a victory from UFC 153 nonetheless. Maldonado looked pretty gutsy and survived a ton of punishment throughout the two rounds of this fight before it was eventually stopped by the ringside doctor. I think that was the right call but also it really could've been stopped earlier on as well. I think Yamasaki was pretty lenient to let the fight go as long as it did. Credit to Maldonado for taking such a brutal beating and even landing a stiff shot on Teixeira, but it still wasn't enough. Maldonado I assume gets another shot with his gutsy performance, but he needs to win next time. It's not enough to be a big punching bag in the Octagon. He ate tons of shots from Teixeira and he got taken down whenever Teixeira wanted. He could be out of the UFC with his next fight. Immediately following the win, Rampage tweeted that he still wanted the fight with Teixeira. I wouldn't mind seeing this fight happen, it's just that it's already the second Rampage to fall apart due to injury. Rampage also clearly wants out of the UFC as well so he can make four times the money he's currently making. Regardless, Teixeira's stock continues to rise in the light heavyweight division. This dude is money.

Glover Teixeira earned his second straight UFC win with a victory over Fabio Maldonado at UFC 153.
Bellator 76: Eddie Alvarez vs. Patricky "Pitbull" Freire: Bellator 76 was a solid show so I did want to acknowledge that this week and also the exciting main event in Eddie Alvarez in possibly his last Bellator appearance against Patricky Pitbull. Alvarez yet again three caution into the wind and came to bang. Both guys tagged each other with hard shots, but Alvarez took home the win after dropping Freire with a head kick. Alvarez put himself in an amazing position as a result as the UFC and Dana White are interested him, and now with Viacom on board with Bellator, maybe they will still be able to make a play for him. Alvarez is about the big money so he will go where the big money is. Heck with OneFC having Asia "locked down" and being watched by "1 billion homes" in Asia maybe they can make the big money play for Alvarez. They did manage to get Bibiano Fernandes who ended up not going to the UFC. However, Alvarez has also made clear that he thinks he deserves a title rematch without having to win another tournament, and Bjorn Rebney has said that's not happening. Still, I hope Alvarez goes to the UFC because I think the most exciting match-ups for him are there. One thing he will have to be careful about though is his striking defense because in Bellator he had a habit of getting tagged a lot. UFC fighters could make him pay for that a heck of a lot more.

Alvarez jets out of the cage and celebrates in the crowd following his big win over Patricky Pitbull at Bellator 76.
THE wRong:

Jason "Mayhem" Miller's Cry for Help I don't think I got to this one last week. Either way, I was not impressed with the way Jason "Mayhem" Miller conducted himself on the MMA Hour last week. Miller dressed up and acted like his "character" he plays in the Here Comes the Boom Movie, "Lucky" Patrick Murphy. Miller does fancy himself as a performance artist, but this bit did not play well at all. Miller is not Andy Kaufman, and this was not some sort of clever effort to promote Here Comes the Boom, a movie Miller only has one scene in and no lines to speak of. This isn't performance art at all. Miller is clearly hurting and he needs professional help be it meds or therapy. If the incident with the church was not a cry for help, this certainly was. Miller is a talented and charismatic individual and he has a legion of loyal and dedicated fans, so hopefully he can see that and his family and friends will force him to get the help that he needs. What he's doing right now goes beyond playing a character.


"Mayhem" Miller made an erratic appearance on the MMA Hour last week where he got angry and stormed out when host Ariel Helwani wanted to stop playing along with Miller's "Lucky" Patrick character and talk to Miller.

Strikeforce 11/3 Cancellation: And the second straight Strikeforce event bites the dust. Rumors were swirling last week about Strikeforce's next event in November being cancelled, but not only that; the rumors stated operations were going to cease immediately as well. Now that appears to be only half right. The November event was cancelled, but Strikeforce does still appear to be alive . . . for now.
THE RIDICULOUS:

Nothing this week. Be sure to tune in next week for another MMA's 3R's.

That's it for the R's. But what else is going on 411mania.com with yours truly, the 411mania Jack of All Trades?

New movie review of the fun and entertaining MMA-themed comedy Here Comes the Boom.

Check out our EXCLUSIVE interview with former UFC Hall of Famer and former champion Check out my interview with UFC 153 combatant and former welterweight title contender TITO ORTIZ! .

New movie review for Tim Burton's http://www.411mania.com/movies/film_reviews/247908″>Dredd 3D is now live.

Over in games, check out my official review of http://www.twitter.com/411mma *
* http://www.twitter.com/411wrestling *
* http://www.twitter.com/411moviestv *
* http://www.twitter.com/411music *
* http://www.twitter.com/411games *
NULL
comments powered by Disqus