MMA's 3R's 10.25.12: UFC 155 Takes Shape, UFC 154 Primetime, Anthony Pettis, and More
October 25, 2012 | Posted by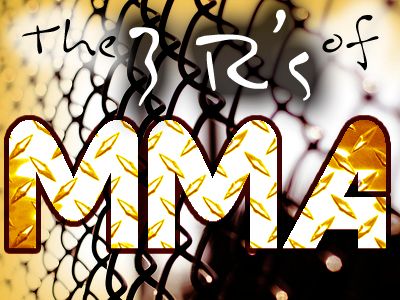 *The Column Concept*
Greetings loyal readers and welcome back to a brand new edition of The 3R's of MMA. The rules and format are still the same as I will be taking a look at the Right, the wRong, and the Ridiculous in the MMA world. The Right will be about the good to great fights or positive news items for the week or big fight announcements. The wRong will be the bad fights, showings or performances, and bad fight bookings. And the Ridiculous will be the worst of the world of MMA.
The 411 Ground and Pound Radio Show was back this week to discuss the bombshell for TUF and news in steroid and PED use in the industry.
College football season is in full gear. And you know what that means? HOOK 'EM HORNS! The Longhorns bounced back from two straight losses to beat the Baylor Bears 56-50. The Longhorns are now back on track with a win to put their season record at 5-2.
No live UFC events this week. Bellator had their latest event with Bellator 77. The MMA world was also rocked by announcement of Chael Sonnen and Jon Jones coaching the next season of The Ultimate Fighter and both are scheduled to fight in a light heavyweight title fight next April.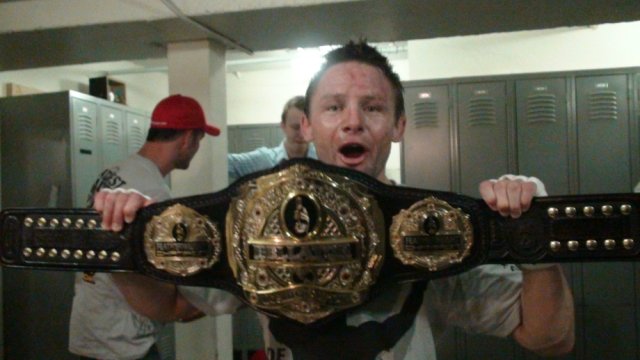 THE RIGHT:
Jon Jones and Chael Sonnen on TUF; Set to Move: What an odd turn of events. A lot of people's heads exploded over this announcement and the match-up between Jon Jones and Chael Sonnen. It's not one I'm entirely opposed to. A lot of fans turned against Jon Jones after UFC 151 and people believed he was ducking Chael Sonnen. Well now this is happening partly as a result of that. As for Sonnen not being deserving, the more deserving contenders or higher ranked light heavyweights turned down rematches with Jon Jones. So clearly they don't want the rematches or title shots that badly since they are scared to death of getting smashed by Jones again and losing their spot and any future title shots. As for those who yelled and scream that the sky was falling on MMA with this move, get over it. People whined and cried when Brock Lesnar, a 2-1 fighter with a 1-1 record in the UFC got a title shot against Randy Couture four years ago. As for Sonnen not having any UFC wins at light heavyweight and not having won their years, I will point something else out. In 2004, a fighter who had never fought at welterweight, never been champion, never fought in the UFC welterweight division was given a UFC welterweight title shot. He was given that shot against the best fighter on the planet in Matt Hughes. His MMA record was only 6-1-1. And with that one fight he beat Matt Hughes and won the UFC welterweight title. That fighter's name is BJ Penn. This isn't two wrongs making a right. It's simply history setting a precedent for moves like this which are for the most part pretty rare. What is good about this move besides getting two huge names for TUF, it also will put the show on a different night which it desperately needs. And it will no longer be run opposed to reruns on Spike TV marketed like new episodes. Dan Henderson of course was none too happy by this announcement. At the same time though, he opted to wait almost a year for the Jon Jones fight which the UFC made. But he withdrew from the fight barely a week out which put UFC in a terrible position. And from the sound of things he's still injured and we don't know when he's ready to come back. Henderson deserves a shot, but this is the nature of the business. He got injured and he might have to fight again to get the shot. This happened to Rashad Evans as well. The venerable Larry Csonka covered the conference call for the announcement:
Jon Jones and Chael Sonnen will coach the next season of TUF and fight each other next year.
Phil Davis vs. Forrest Griffin at UFC 155: And the UFC 155 card is nicely taking shape and here is a fight I really dig in the wake of Sonnen/Griffin no longer happening. Hopefully this match-up stays intact as it's a smart old guard vs. young guard match-up. Griffin actually has a bit of an edge here striking-wise over Davis who is an incredible athlete and wrestler but he has a lot of trouble putting things together and he moves very flat-footed at times. Love this match-up and can't wait to see what happens.
UFC 154 Gets Primetime Treatment: Maybe people will stop complaining about this fight getting the shaft and overlooked as well. UFC announced that they will be producing a new Primetime miniseries for the Carlos Condit/Georges St. Pierre title fight for UFC 154. GSP returning for the first time in about 19 months is huge so this will be a great way to get the word out on this contest. Say what you will, but Condit's worked his butt off to get here and he's a former WEC welterweight champion. Looking forward to this.

UFC 155 looks to be an epic event.
THE wRong:

Former WEC Champion Anthony Pettis Hospitalized for Staph Infection: Another run of bad luck for Anthony Pettis. He has staph infection, I believe he has the infection in the same elbow he recently had surgery on, and was hospitalized this week. He was tentatively set to face Donald Cerrone in a fight that likely would've determined the next lightweight title contender. Sucks for Pettis who has been hit by a number of obstacles since his inspiring win over Ben Henderson and his winning the WEC lightweight title. Pettis became a superstar with that fight and executing the famous Showtime kick. The plan at that point was to have Pettis face the UFC champion in a title unification bout. That fell apart after the draw between Frankie Edgar and Gray Maynard put a logjam in the division since they had to have a rematch. So instead of waiting, Pettis went into a fight with Clay Guida where Guida grinded out a win. Pettis put two wins together after beating Jeremy Stephens and then a great knockout over Joe Lauzon. All the while the guy Pettis beat to get the WEC title put on a great run and captured the UFC lightweight title from Frankie Edgar. However instead of pulling the trigger on Pettis, Frankie Edgar was granted another rematch against Ben Henderson. And now Pettis finds himself in this current predicament. Hopefully he will make a full recovery and get put in a big fight soon.


Pettis will have to wait a little longer to get put in a UFC title situation.

Matt Riddle, Jake Shields, and Francisco Rivera Fail Drug Tests; Wins Overturned: I wasn't expecting this to come out since it's been a little while since these fights. But Riddle failed his drug test for marijuana from UFC 149. Similarly, Francisco Rivera failed his drug test for a banned stimulant. Both fighters had their wins overturned. Riddle showed his medical marijuana card, but like Nick Diaz I don't think it's a valid excuse. In MMA there are a lot of perfectly legal drugs that are still banned from competition for one reason or another. Even things you can buy over the counter at any drug store. So when stuff like this happens some folks like to point out that weed is "mostly harmless" and it's not fair that fighters are allowed to use TRT for fights. It might not be fair, but as long as they are within accepted levels and they are given permission, TRT is legal. Marijuana is banned for a reason so it's on the fighters to make sure they are clean for the fight. Fighters using TRT or even if they are cycling and not getting caught doesn't make it OK for fighters that are smoking weed and getting caught. That's not a valid argument. Similarly, Jake Shields failed his drug test from UFC 150 against Ed Herman. Shields failed a test for a banned substance, yet he won't say what it was. I'm disappointed Shields won't be honest and come clean here.
THE RIDICULOUS:

Renato Laranja Beefing with Vinny Magalhaes: OK so there's the MMA comedy personality, performance art character Renato Laranja. Now he's got a "beef" going on with UFC fighter and BJJ and grappling wizard Vinny Magalhaes. Here's some of the tiff they recently had:

That's it for the R's. But what else is going on 411mania.com with yours truly, the 411mania Jack of All Trades?

Check out our EXCLUSIVE interview with former UFC Hall of Famer and former champion Check out my interview with UFC 153 combatant and former welterweight title contender TITO ORTIZ! .

New movie review for Tim Burton's http://www.411mania.com/movies/film_reviews/247908″>Dredd 3D.

Over in games, check out my official review of http://www.twitter.com/411mma *
* http://www.twitter.com/411wrestling *
* http://www.twitter.com/411moviestv *
* http://www.twitter.com/411music *
* http://www.twitter.com/411games *

Win A FREE Copy of UFC: Ultimate Fight Collection – 2012 Edition 20-Disc DVD Box Set From 411!

Hey readers, 411 is giving away a FREE copy of UFC: Ultimate Fight Collection – 2012 Edition 20-Disc DVD set! This amazing box set includes 50 hours, 200 fights, on 20 discs, including fights featuring Anderson Silva, Junior Dos Santos, Jon Jones and many more!

To enter this amazing contest, simply head over to 411's FACEBOOK PAGE, make sure you have liked us if you haven't already, and post "411 & UFC Rule!" on our wall! Everyone who enters correctly will be thrown into a random drawing with one lucky reader winning the DVD box set!

The winner of the contest will be announced on 411 and our Facebook page on NOVEMBER 5th, 2012 (the day before the set is released), so be sure to check back then to see if YOU won!
NULL
comments powered by Disqus